This term, Reading Week finally allowed me to make a long awaited trip to Cornwall. Situated on the Southwestern tip of England, it is known for its vast moorland, sandy beaches and jaw dropping ocean side cliffs. Located on the North coast lies the town of Newquay which boasts some of the best surfing waves in the UK, so we packed up the car and hit for road for four days.
Leaving Guildford on Sunday afternoon we knew the four hour drive may be too much to accomplish in one evening so we made the last minute decision to overnight in Bath. Located in Somerset, Bath's name is derived from the famous Roman Baths found in the centre of town. The Thermae, referring to a Roman Bathing House, is believed to have been built over the first and second century after a temple was built in the same location between 60-70 AD. It has been well preserved and you can still tour it today.
We spent the morning walking through streets lined with Georgian style buildings made from the iconic golden-coloured Bath stone until we came across the Queensberry Hotel, which I recognized as the hotel I stayed in sixteen years ago when I first visited Bath with my parents. So of course I had to take some photos and send them back home! Before hitting the road we stopped for a quick breakfast and quickly realized the cafe we'd chosen had been featured in the Netflix Series Bridgerton, as the Dressmaker Genevieve Delacroix's Dress Shop. It's safe to say there are many reasons to visit Bath and next time we'll have to stay for much longer.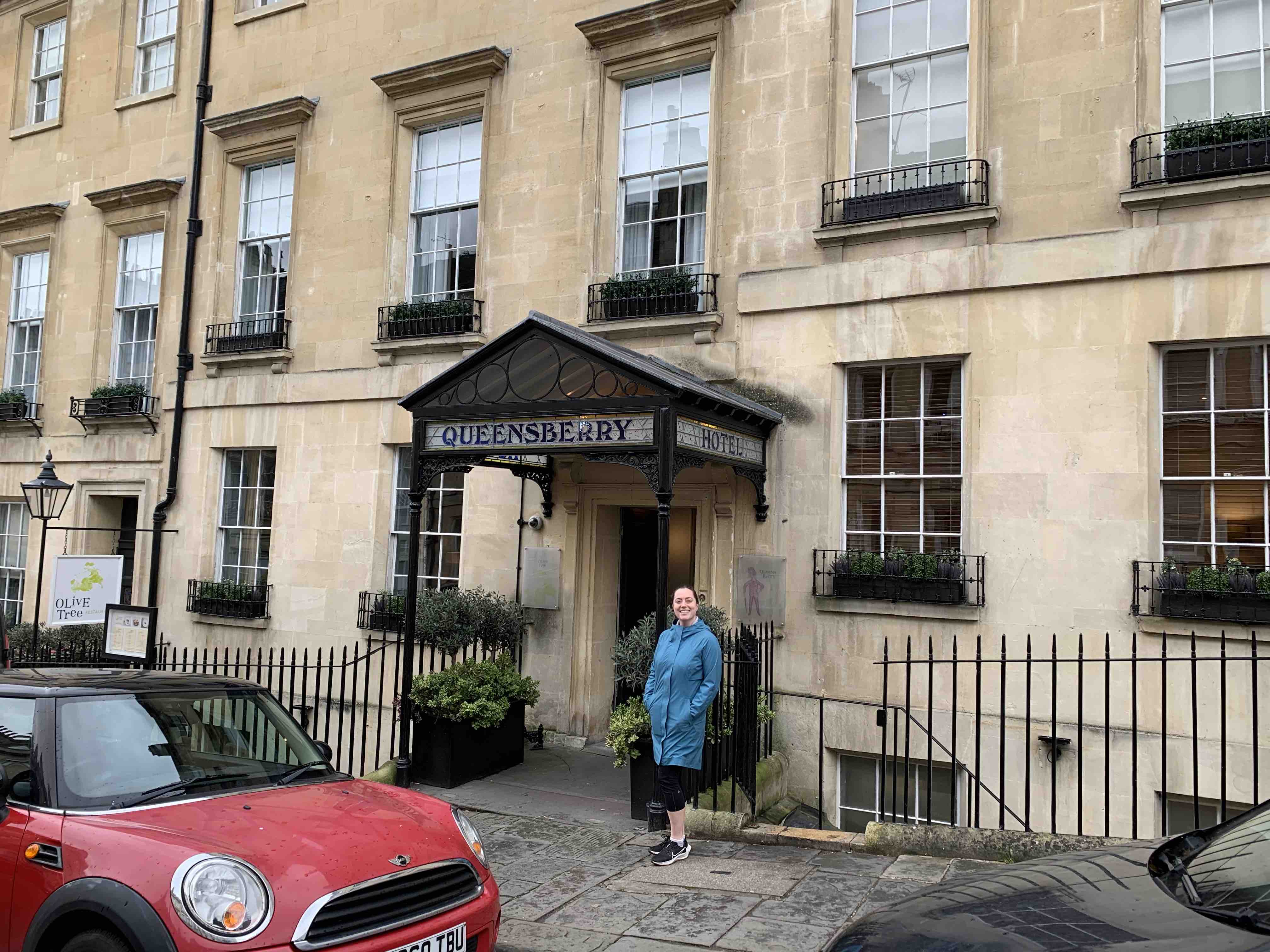 Finally we hit the road and took the M5 South to Exeter, then the A30 West until we hit the coast. I found that as we got closer to Cornwall the roads became smaller while the gaps between towns became larger. Then before we knew it the road took a sharp turn and we were driving along a huge cliff that plunged to the sea below us. We'd arrived in Newquay! Conveniently we'd arrived three days before Storm Eunice, Dudley and Franklin were predicted to hit the UK bringing Amber Weather Warnings, power outages and uprooted trees. As soon as we opened the car doors we were hit by a wall of wind that could easily knock you off your feet. The ocean was dotted with white cap waves and the beaches lined by keen surfers daring to venture into a chilly winter surf session. The scene felt very familiar to a February surfing adventure back home so I knew I'd found myself in the right place.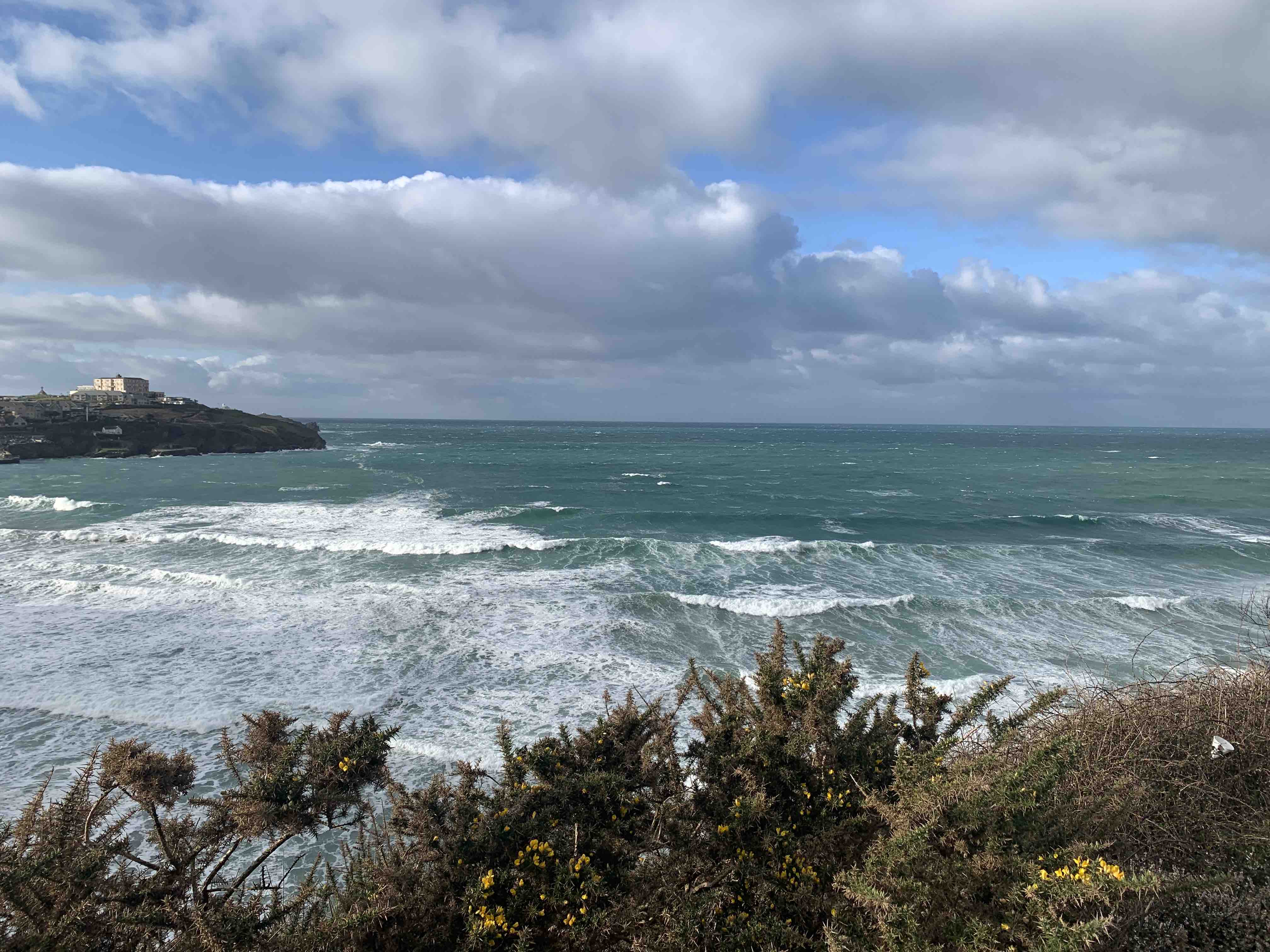 After checking into our AirBnB located fifteen minutes outside of NewQuay in the small town of St Newlyn East, we rented ourselves wet suits, booties, gloves, hoods and surf boards and made our way down to Towan Beach. Now, having only attempted surfing a handful of times in my life I am still a beginner, so I headed into the White Wash (the area after the waves have broken) and practised first getting up onto my knees and then cautiously bringing my front foot up to the board. I find surfing to be a sport of patience and endurance. For the two hours you might spend in the water, you may catch twenty good waves and by then you can barely move your body, let alone haul your gear back up the cliff to the car! But any day spent in the ocean is a treat for me!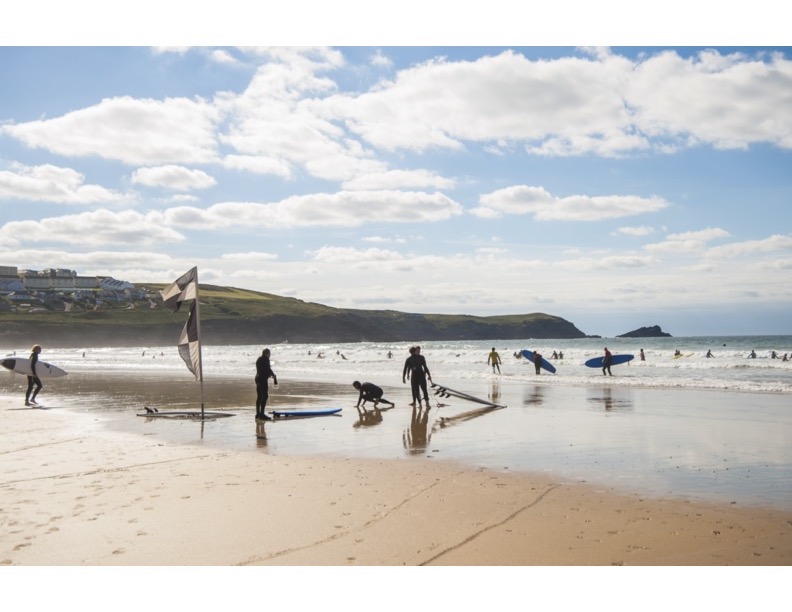 The next day we felt pretty tired after our surfing adventure so we opted for a hike around Holywell Bay. This stunning beach is full of light orange sand surrounded by fields with grazing cattle and sheep. Endless trails weave up and down the coastline and you can easily spend a few hours getting lost in nature and staring out at the ocean.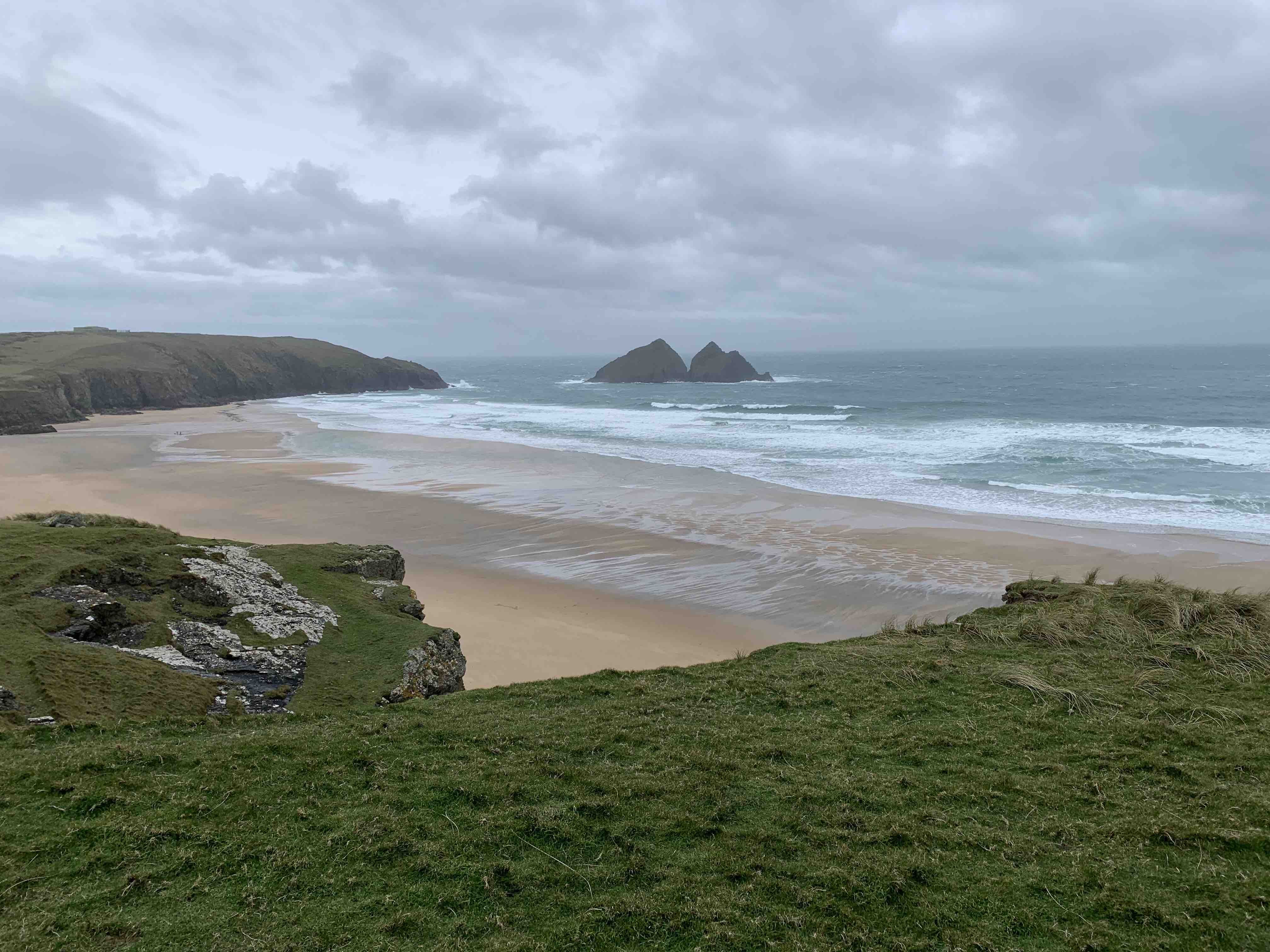 Our final evening took us out of Newquay and further North to a town called Lynmouth. This picturesque coastal town is built into a Gorge created by the West and East Lyn Rivers. 700 meters above the town sits another small town, Lynton which was built once there was no more room to build in Lynmouth. The two towns are connected via The Lynmouth and Lynton Cliff Railway which uses cable-connected cars. We opted to spend the night at The Blue Ball Inn, a beautiful five hundred year old building situated just North of town.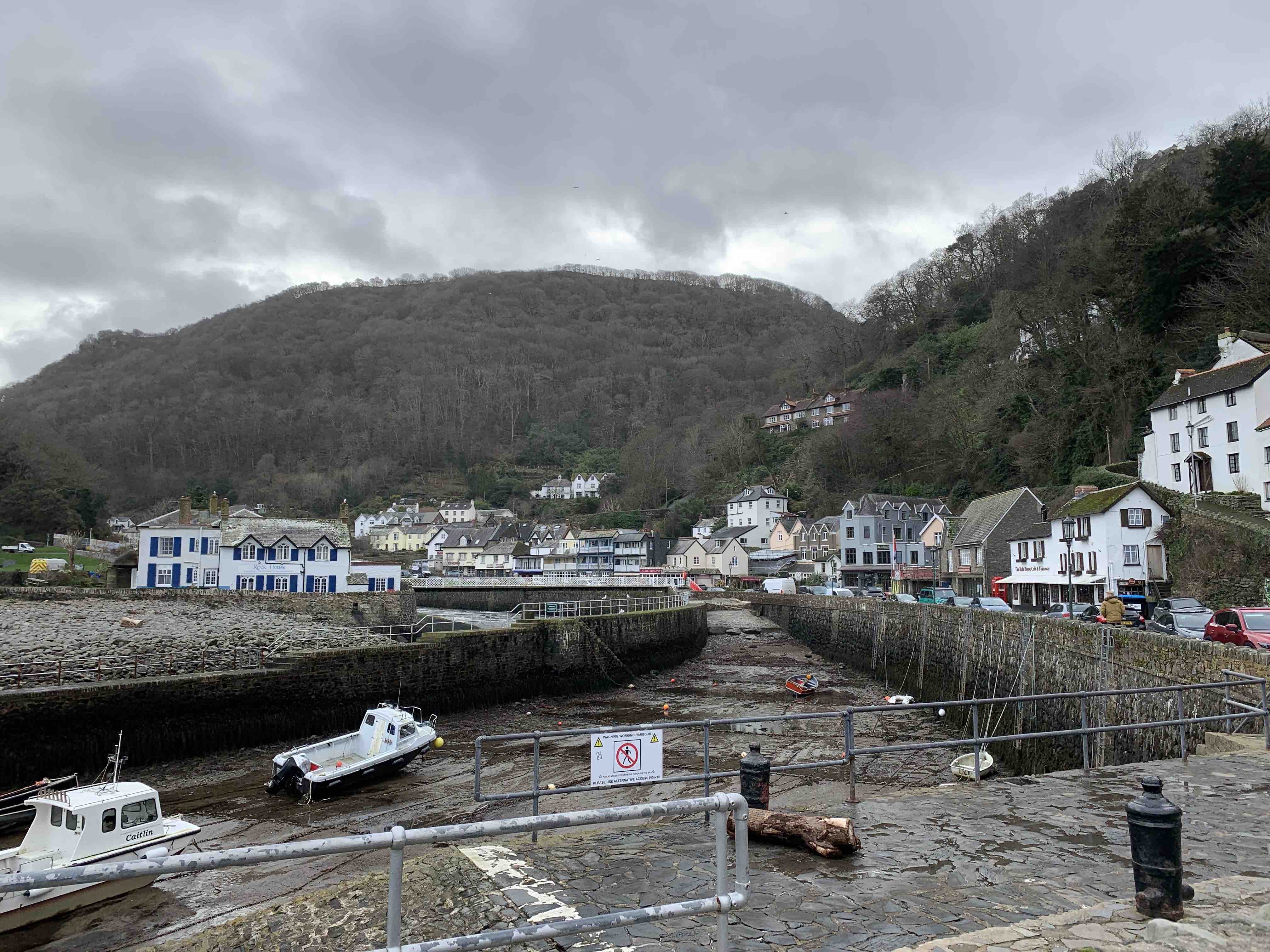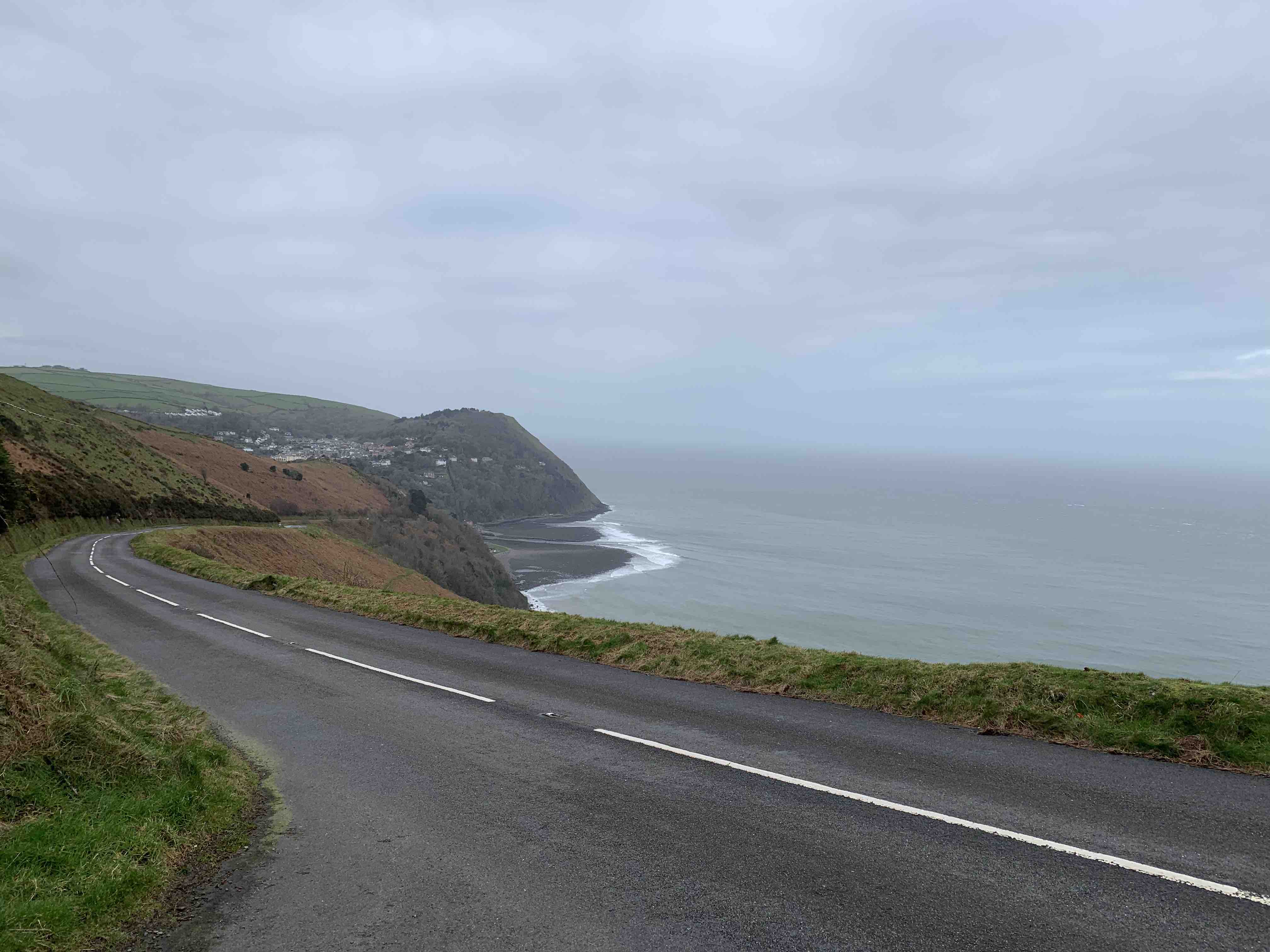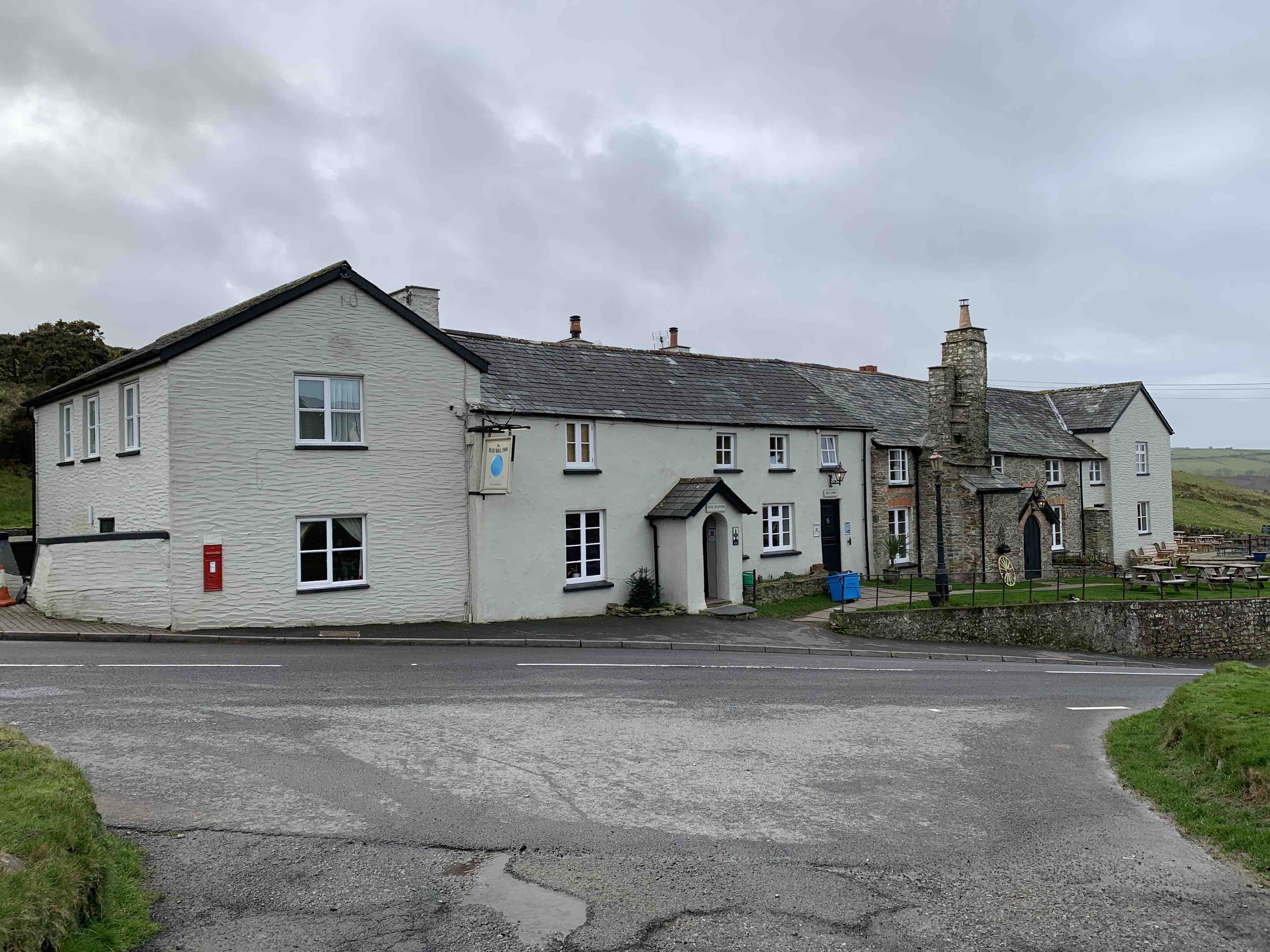 Like so many trips this one came to a close much too soon. We've decided a trip back to Cornwall is a must, but perhaps next time we'll aim for the summer months!