Did you know you can catch Live Theatre here on campus throughout the year? Each semester the Guildford School of Acting present a variety of Musicals and Plays featuring the graduating students from their Acting, Musical Theatre and Actor-Musician programs. The shows take place in The Bellairs Theatre which is located in the Ivy Arts Center and seats up to 180 people, and the PATS Studio Theatre which is located in the Performing Arts Technology Studios and seats up to 128 people. Check out these shows that were presented last semester: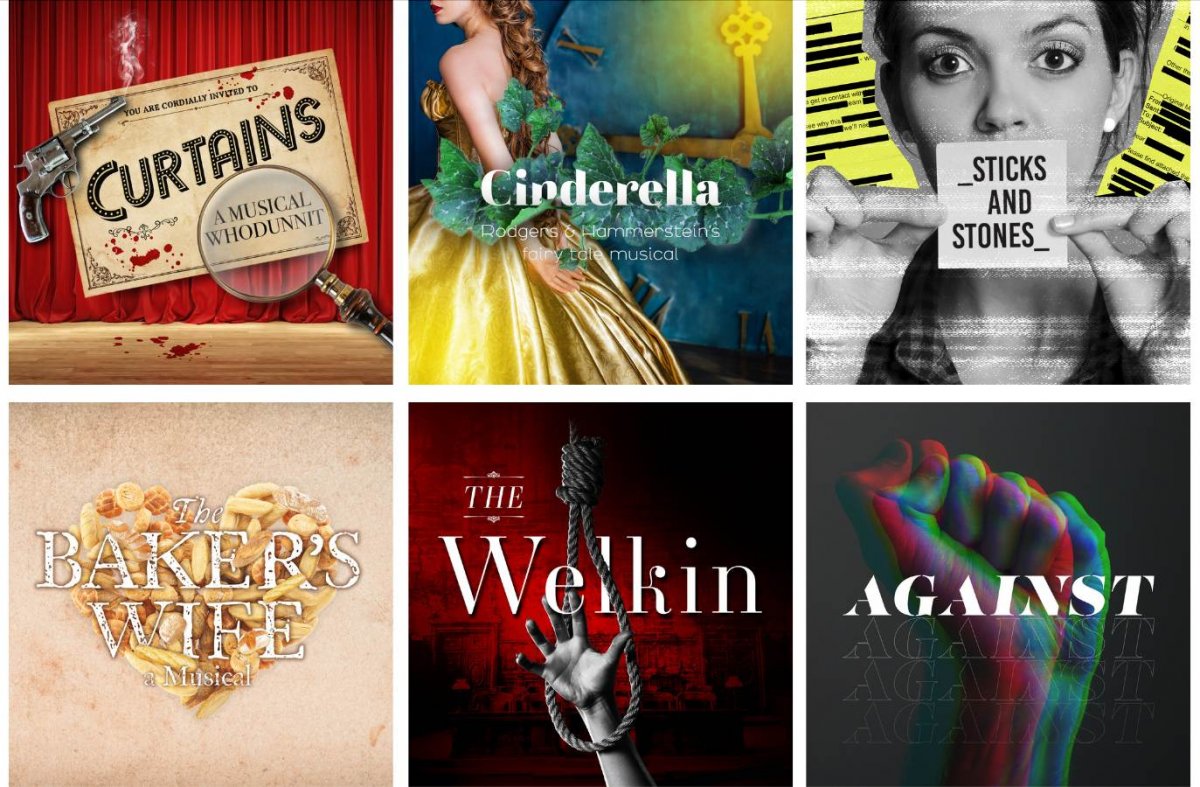 Musicals:
This past fall the Third Year BA Musical Theatre students were featured in Roger's and Hammerstein's Cinderella and Kander and Ebb's Curtains. Cinderella tells the classic tale of a Wish, a Fairy Godmother and a Glass Slipper. The Musical's score by Roger's and Hammerstein, who you may know from The Sound of Music and The King and I, have made this musical a classic in the Musical Theatre Canon and allows for the story to be told not only through song but through dance which the cast pulled off beautifully. Curtains is written by another well known Musical Theatre duo: Kander and Ebb who also brought you Chicago and Cabaret. It tells the hilarious Whodunit story of a cast and production team trying to take a Musical to Broadway despite a murderer existing amongst them.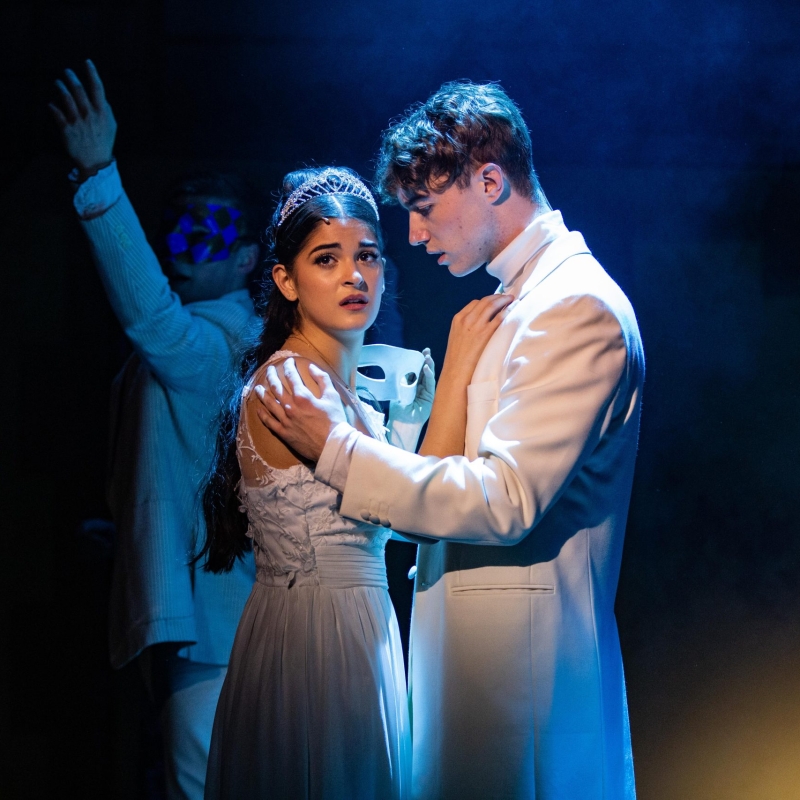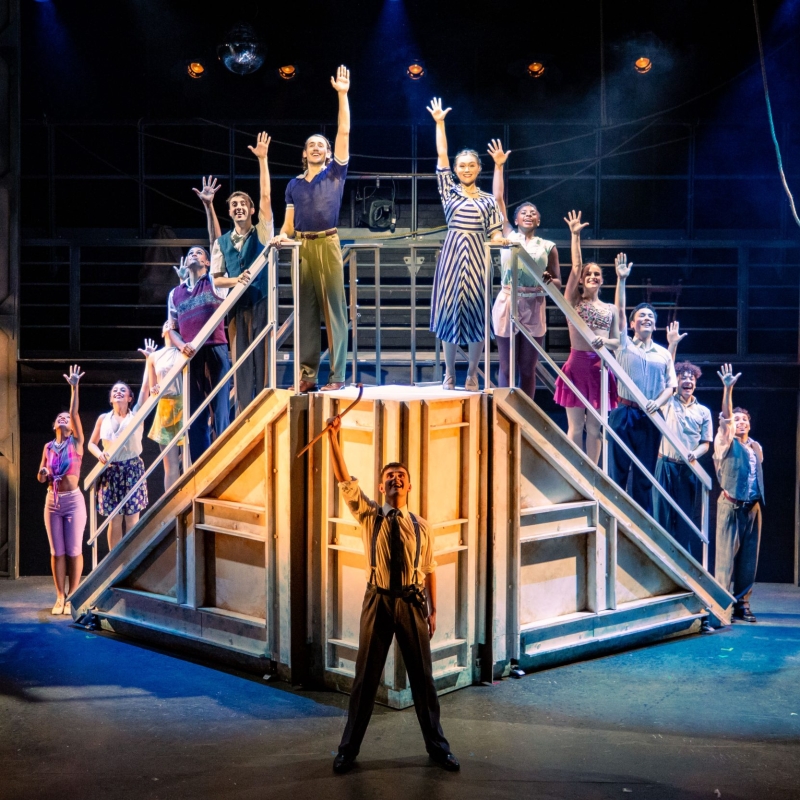 Plays:
The Third Year BA Acting students presented three plays this past fall: Sticks & Stones, The Welkin, and Against. Sticks & Stones, written by Vinay Patel, is a thought provoking piece about when we can't find the right word and the wrong word slips out and the fallout that this creates for the main character. With perfectly timed moments of comedic relief throughout the script, this play kept me on the edge of my seat from start to finish. Following Sticks & Stones was The Welkin, written by Lucy Kirkwood. Set in Suffolk in 1759, it tells the story of twelve women who are brought together to determine if a young girl who has been sentenced to hang for murder is indeed pregnant as she claims, or just trying to escape her sentence. And the final play presented this past fall was Against by Christopher Shinn. It follows the story of an Aerospace Billionaire who sets out to change the world by going where there is violence.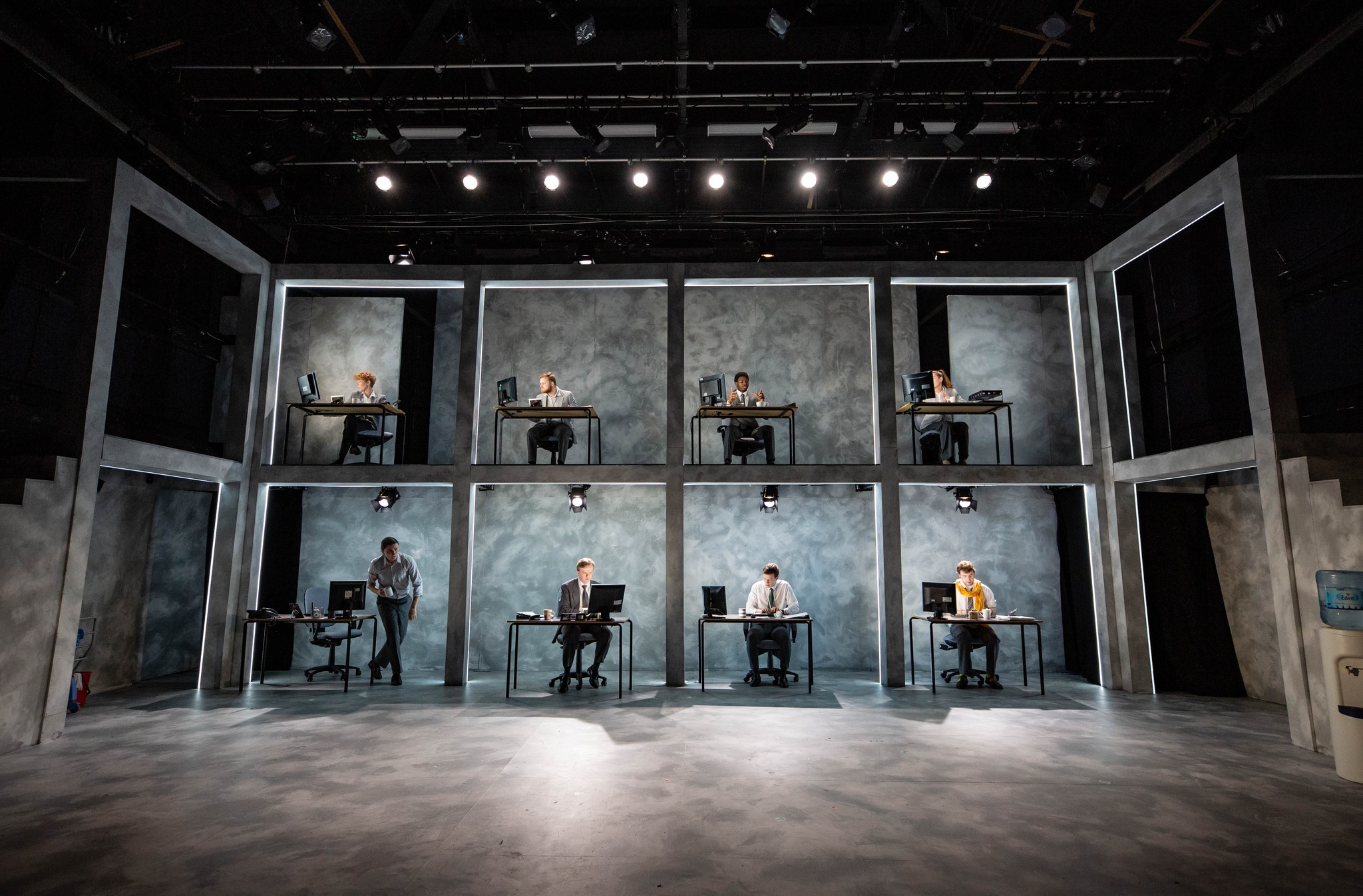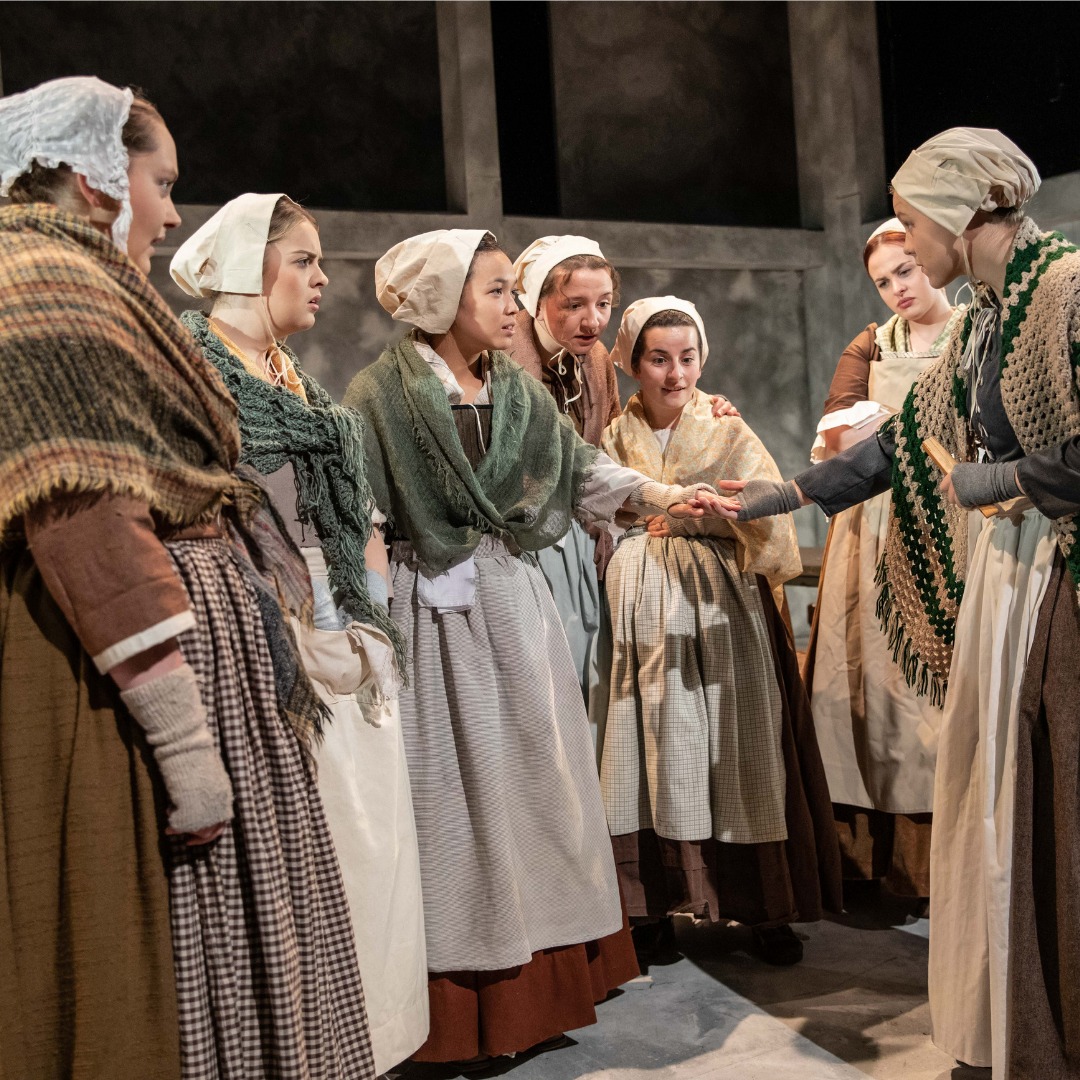 Actor Musician Shows:
The Third Year BA Actor-Musicians presented The Baker's Wife which features Music from Stephen Swartz who you may know from Wicked and Godspell. What is unique about this program and the shows they present is that the students not only Sing, Dance and Act, they also play their own instruments in the show creating a live orchestra on stage for every musical number. The Baker's Wife follows the story of a Baker and his young and beautiful wife Geneviève who move to a tiny French village where a handsome driver who adores Geneviève makes her wonder what her life could look like if she wasn't married to the Baker.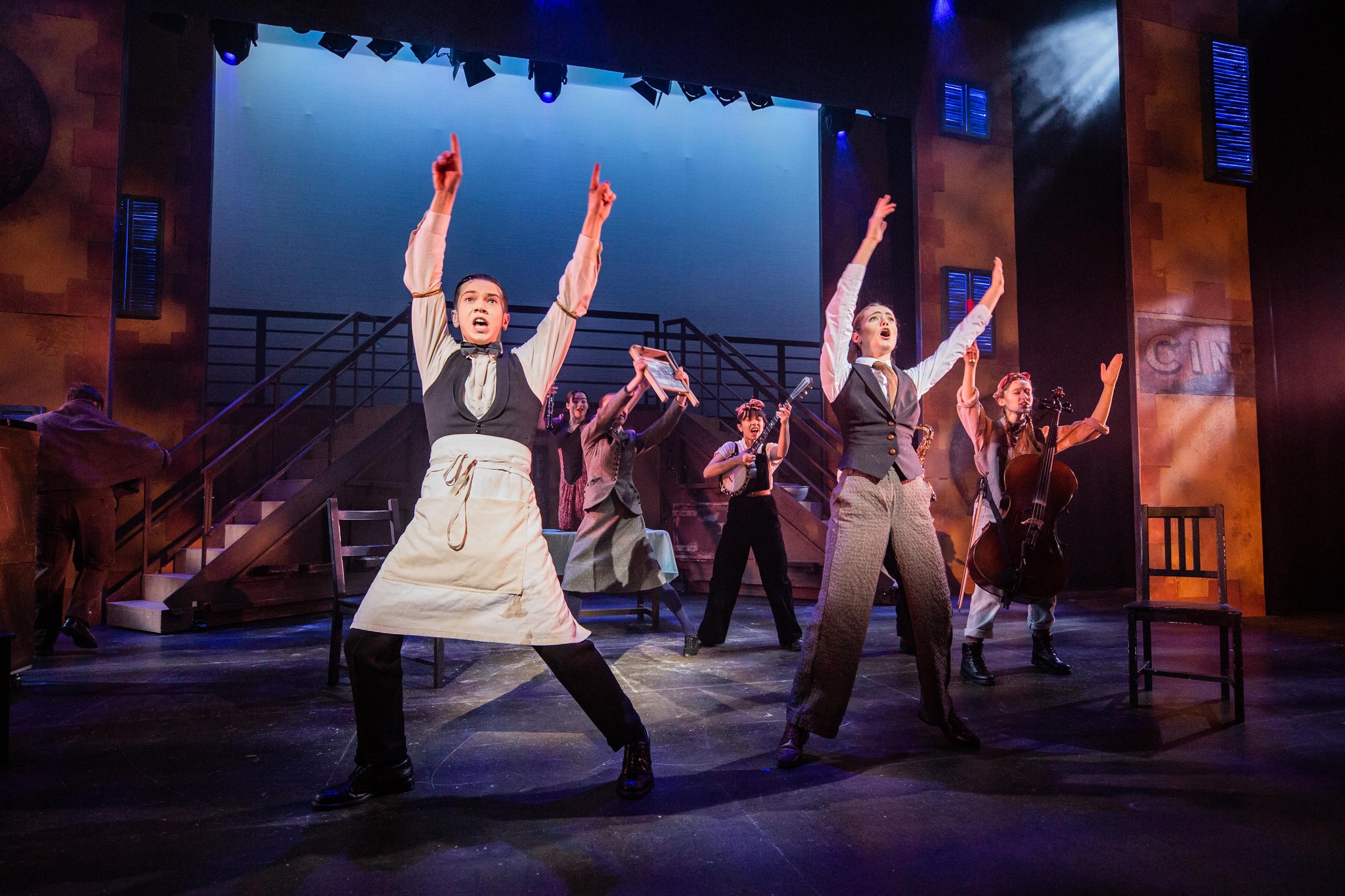 So, if these shows have got you inspired to catch some live theatre on campus, head over to the Guildford School of Acting website and check out this semesters shows. This February you can catch The Caucasian Chalk Circle, Tipping the Velvet and Macbeth, followed by The Sweet Smell of Success and Bells are Ringing in March. Tickets can be found here: https://gsauk.org/events.