Welcome to Manor Park!
Manor Park, one of the University of Surrey's three campuses, consists of The Surrey Sports Park, The School of Veterinary Medicine, The Leggett Building and the majority of the Student Accommodation provided by the University. Located a fifteen minute walk or five minute bus ride to the main campus: Stag Hill, Manor Park is surrounded by some of Surrey's beautiful hillsides and is always a hustle and bustle of activity! There is a student reception which is open Monday – Friday 8:00 am to 8:00 pm, Saturday 10:00 am – 6:00 pm and closed Sundays. This is where you pick up your mail, report maintenance and housekeeping issues or can ask any questions about your accommodation. For after hours, security is on campus and available 24/7 while all walkways and streets are well lit for your safety. While the roads between buildings are only accessible to cars who've been approved by security, this creates a very friendly and homely vibe. Manor Park offers a variety of accommodation options from apartment style to Studio Flats.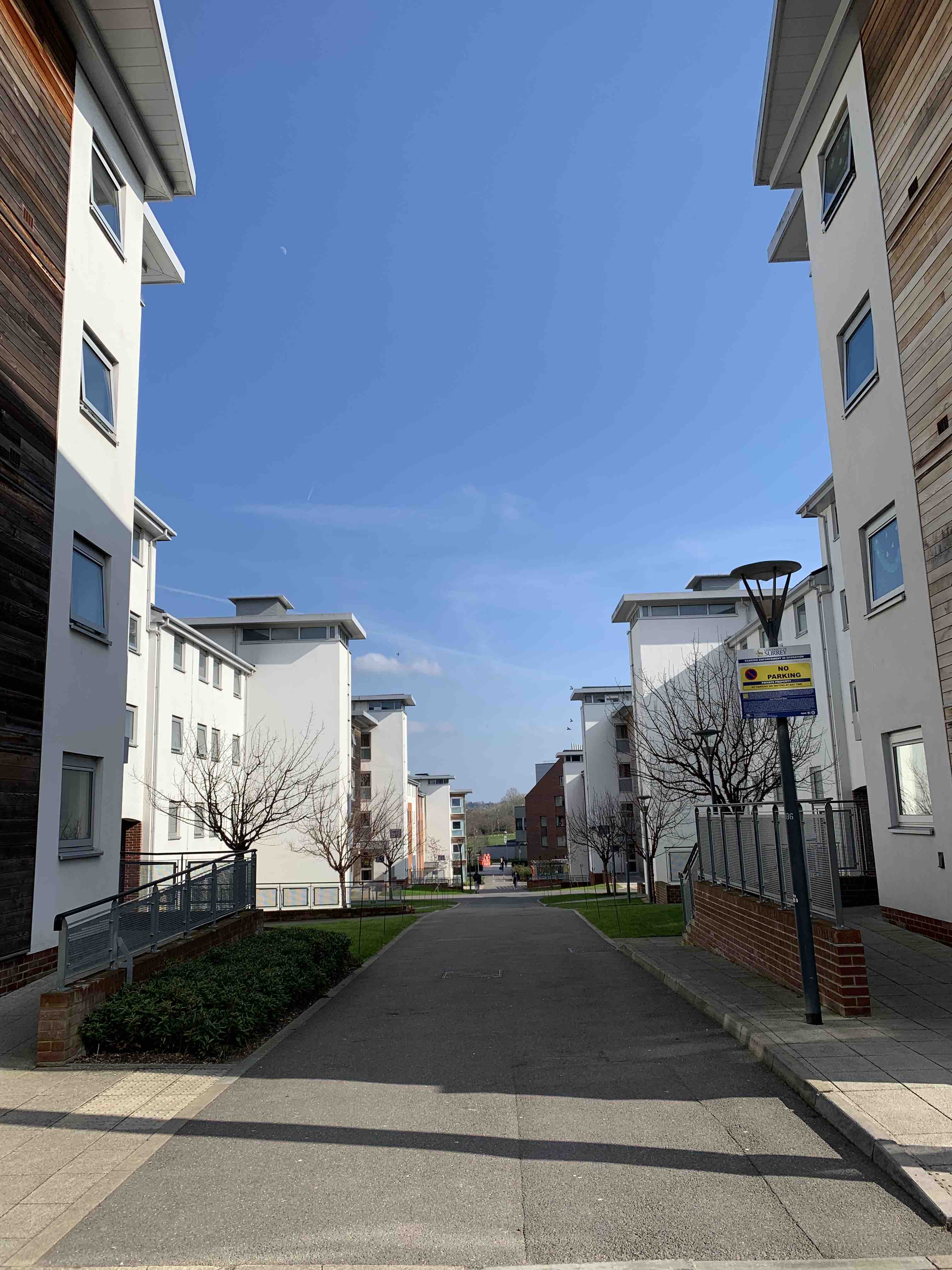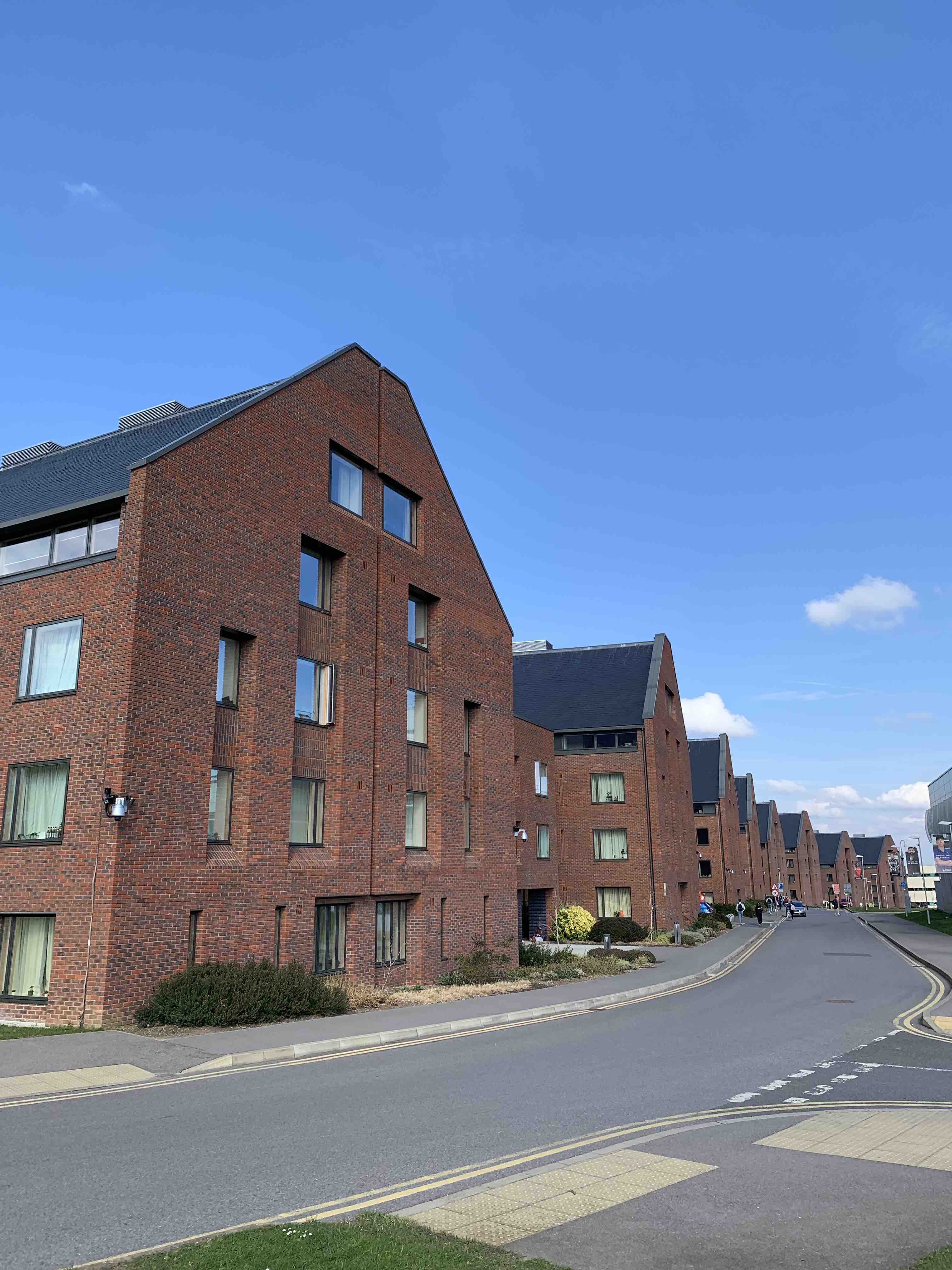 Accommodation Types:
The University offers up to seven different types of rooms for students labeled on their website as Band A through to F. Here is a quick over view of the rooms offered and their prices. Starting with Band A: Shared Split Level Rooms and Budget Rooms. These rooms are actually located on Stag Hill campus and Hazel Farm Campus. They offer students the best bang for their buck at £73 pounds per week. If you are attending University with a friend or fancy a very social home environment or maybe want a more economical option, than Band A may be perfect for you! It's also important to note that washrooms and showers are shared in Band A. Band B Single Rooms are also located on the Hazel Farm Campus and at £89 per week they come with their own washbasin.
Band C rooms are also a standard single room but are located on The Stag Hill Campus at a variety of different locations. At £103-£112 per week they come with their own washbasin and shared bathroom. Band D Ensuite Rooms from £154-£166 offer students an ensuite and are available at Manor Park and Stag Hill. Band E, Enhanced Ensuite Rooms are located in Blocks Q & R on Daphne Jackson Road, offering a little more space than Band D and are located in newer buildings. They range from £193-199.
And finally Band F Studio Flats are also located in Manor Park on Daphne Jackson Road and at a price of £244 per week they offer their own private cooking facilities. It's really important to note that all Student Accommodation is self catering. So while there are food options on each campus, there is no designated cafeteria for Student Accommodation. Each room has access to a shared (or private kitchen for the Studio Flats) where students can prepare and enjoy their meals. While Broadband Internet is included in the rooms, parking is not and can be quite difficult to arrange as a student. You can also check out more information on student accommodation here: https://www.surrey.ac.uk/accommodation/our-accommodation.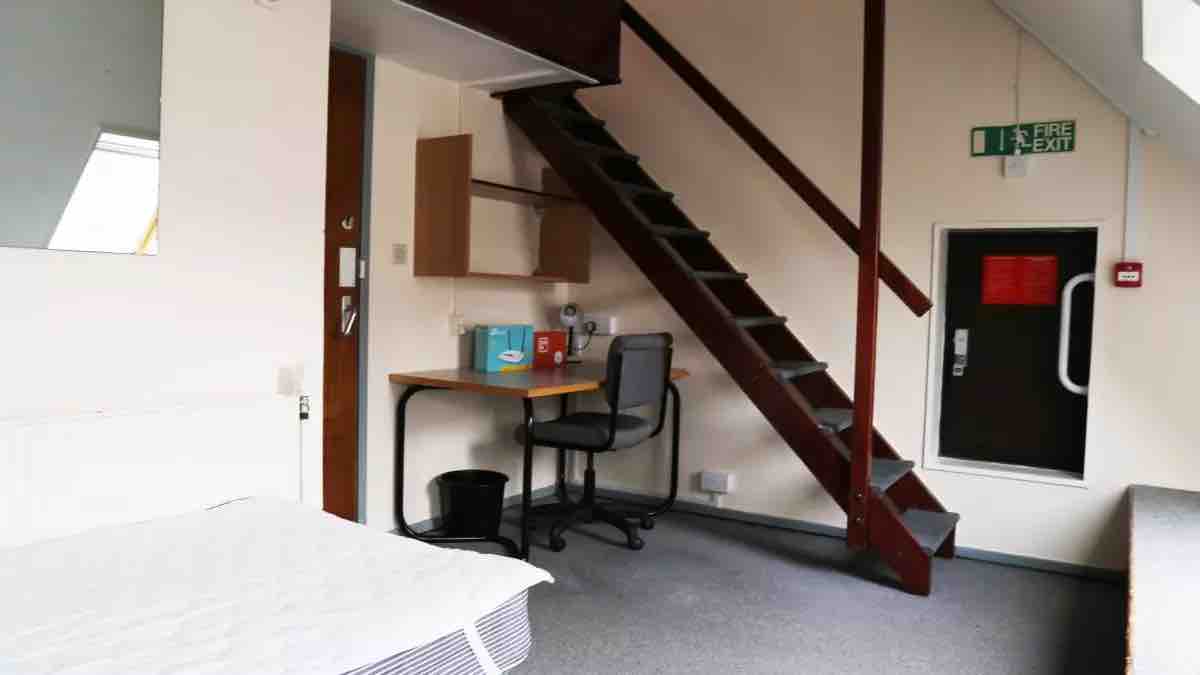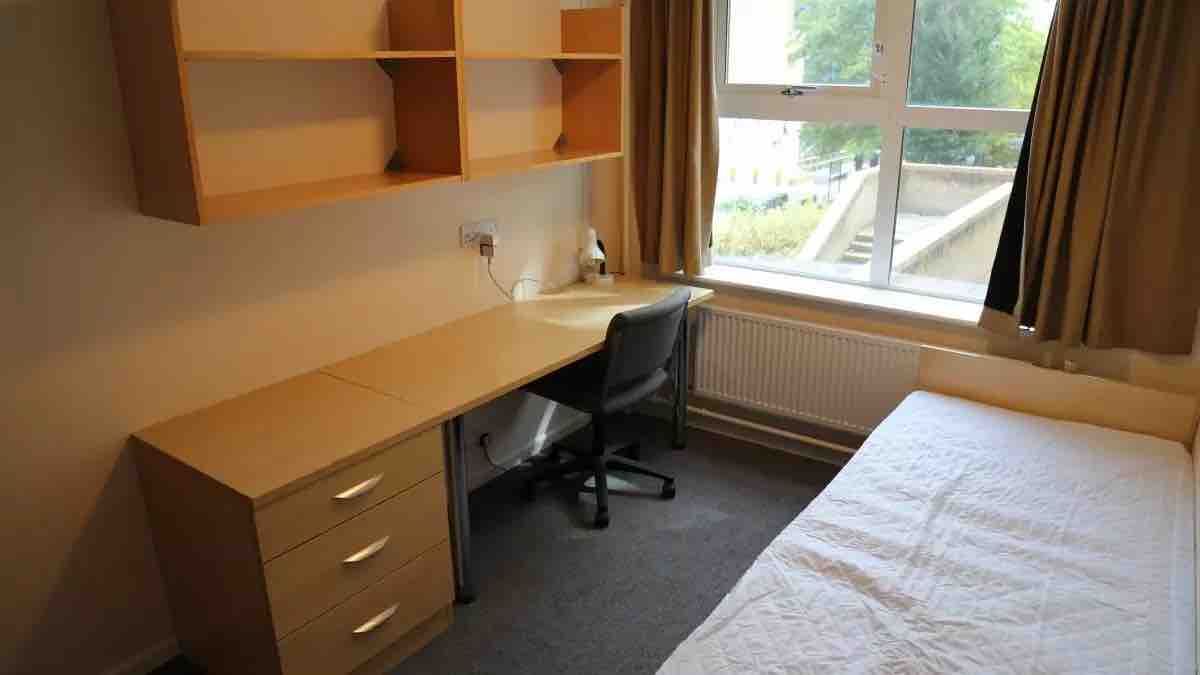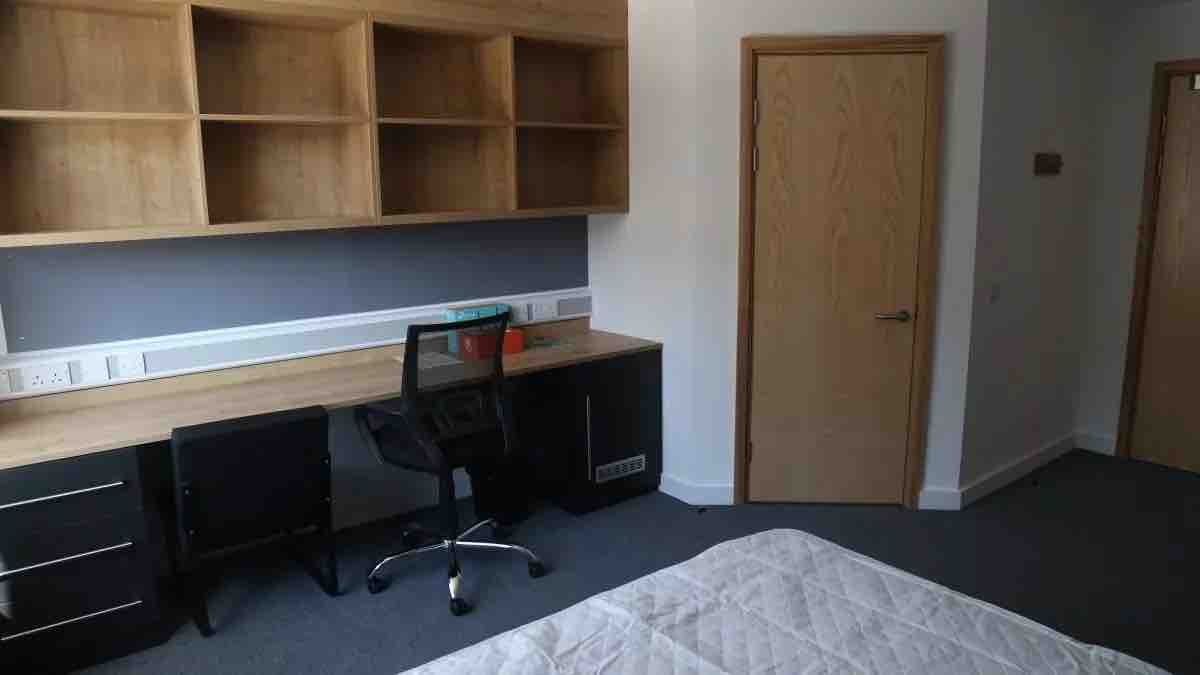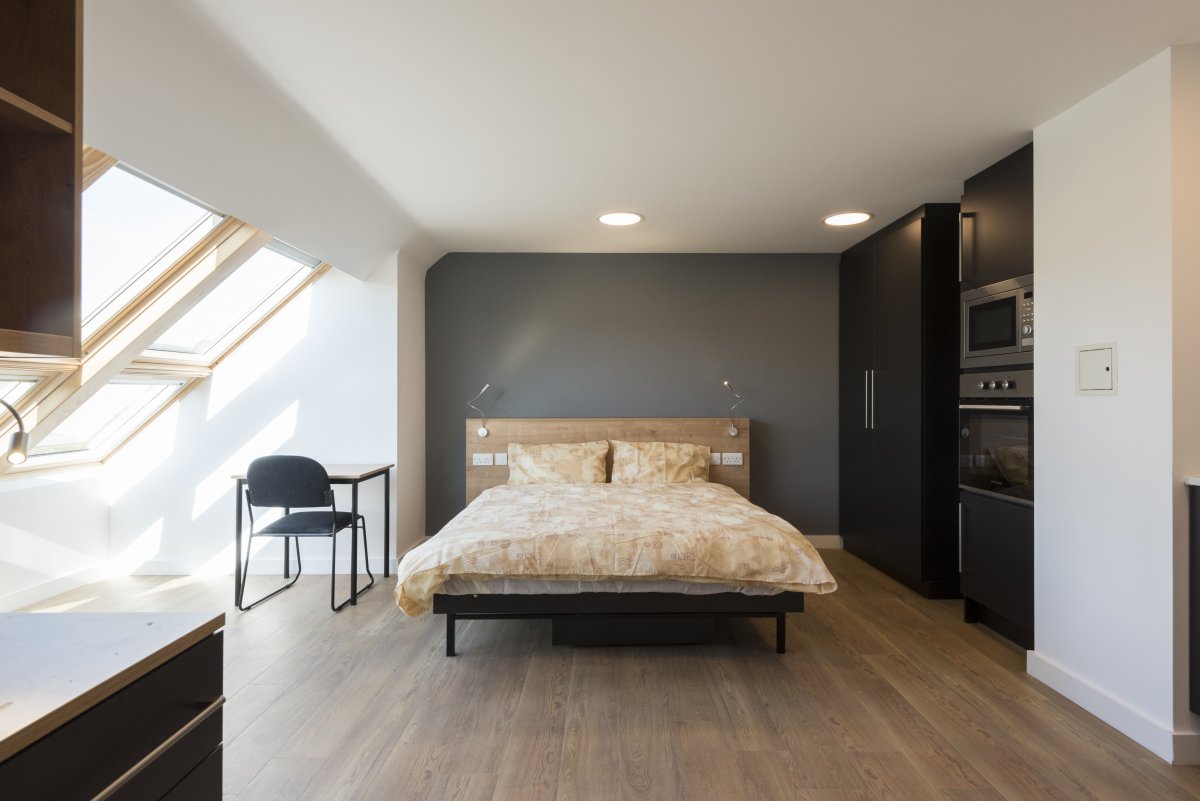 Most buildings contain a shared laundry room with plenty of washers and dryers. In the six months I've been living at Manor Park, only once did I have to wait to use a machine. The easiest way to use them is to download the Circuit Laundry App, load money from your bank account and start the machine using your smart phone's Bluetooth. It's important to note that Laundry Detergent isn't sold in the laundry rooms so be sure to buy some during your weekly grocery run! There is also ample student bike storage. Having a commuting bike makes getting between campus's much faster and cheaper!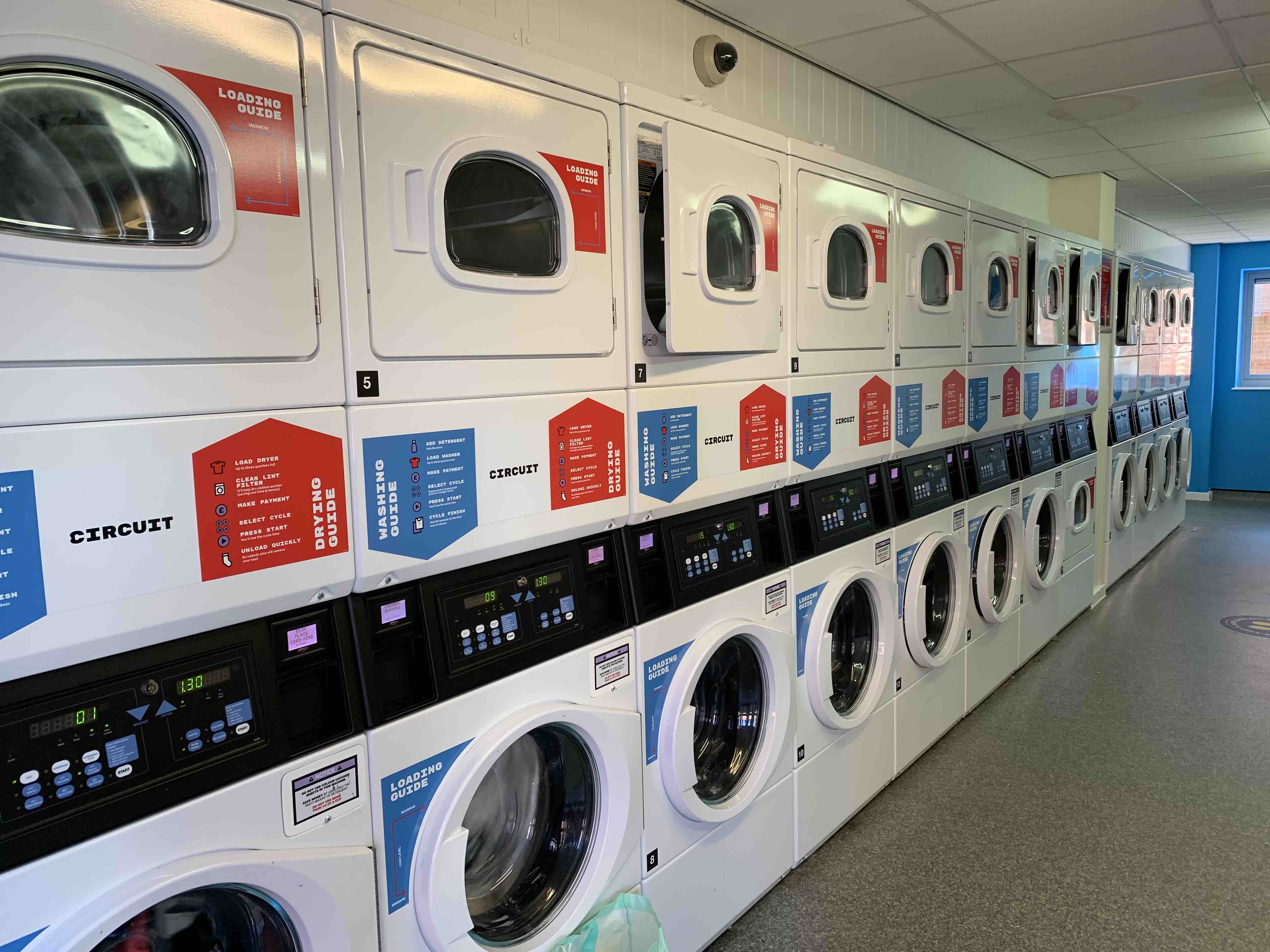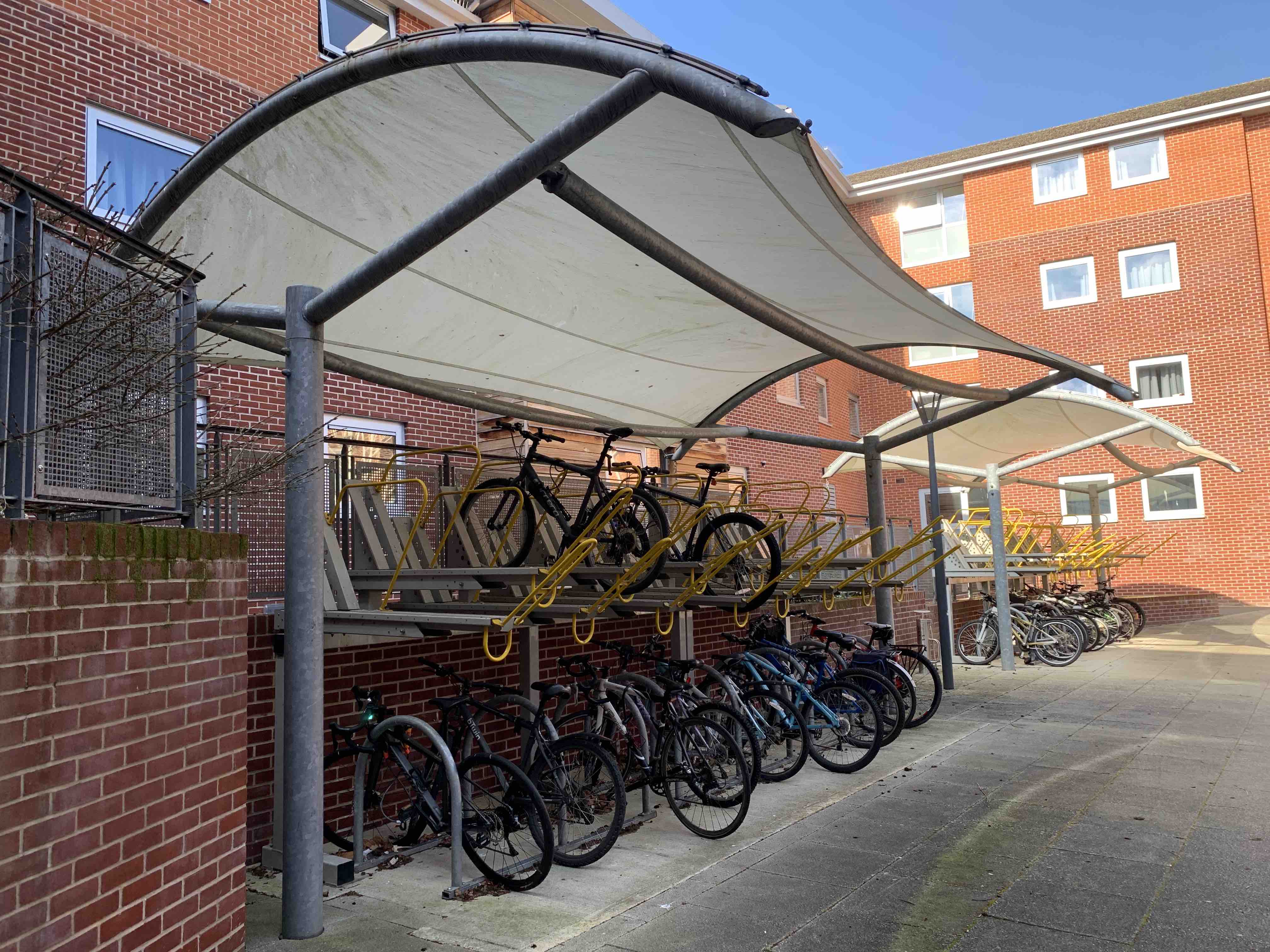 There are a few things I recommend knowing before moving into Student Accommodation. Firstly: Fire Alarms! The fire alarms are so sensitive that they can be set off by steam from a shower or a boiling pot of water. So as such I've made it a habit to always make sure my bathroom door is closed tight when the water is on and use the extraction fan when cooking. Expect that there will be a false alarm (or a few) in your building throughout the year. Knowing this helps take away the surprise or shock that may accompany the first time your are woken up in the middle of the night by a blaring alarm. Secondly, it's University, so expect some noise. It may be a study night for you, but it's a party night for someone else. Party and Street noise is to be somewhat expected in Student Accommodation, so if you are particularly susceptible to it, be sure to request a Quiet Accommodation. Also you can request a No-Alcohol Accommodation.
To make your living arrangements as comfortable as possible I really recommend setting up a We Chat or Facebook Messenger Group with your Flat Mates. When you are living with a new group of people for the first time, it will take a little while to get to know each others habits. Lots of students find it useful to establish an understanding of how shared spaces will be cleaned/ left after you use them. This helps to avoid any unpleasant circumstances. For example, coming home to cook dinner and finding a pile of someone else's dirty dishes in the sink.
I hope this helps give you a little insight into what living in Student Accommodation is like and can help you decide on which option is best for you!