Christmas is right around the corner! As a first-year international PhD student at the University of Surrey, this will be my very first Christmas in the UK. The UK is well-known for all sorts of festive events, and I cannot be more excited about spending this magical season here. It is indeed a dream come true and here is how I plan on enjoying my holidays this year.

Events on campus
There are many awesome activities organised by the University of Surrey to get us into the Christmas spirit. 'Movie Mondays', regularly organised by MySurrey Hive, shows festive-themed films in December. I would love to see a classical Christmas movie with my friends which will be a fantastic way to feel the festive vibes. Fresh popcorn with Christmas snacks would make it a thousand times better. We are also planning to have a Christmas celebration this year with fellow PGRs from my school. What is a party without good food, and Surrey honestly has come up with the greatest idea ever. 'The Winterfeast' is an event for all of us to enjoy free food and drinks in a winter market-themed Marquee which is the perfect way to have fun while on a budget. Another event that I am looking forward to is meeting my supervisor along with a few of my colleagues for Christmas drinks at the Wates House bar and restaurant. It will be a great opportunity to have a friendly chat and enjoy some time away from our desks. The most awaited event for me will be the Christmas party at Rubix organised by the Students' Union and I am sure that it will make an unforgettable December for everyone!

Events in Guildford
Exploring Guildford during this season is a must, with the decorative lights that will create such an amazing atmosphere and picturesque scenes. The Christmas markets in the town centre seem to be very popular, especially the Christmas Farmer's Market on Guildford High Street. I hope to try at least one of them to have a wholesome Christmas experience. As a shopping lover, I see Guildford town centre as a 'mini shopping paradise' and will make sure I won't miss my chance to enjoy the seasonal offers this year.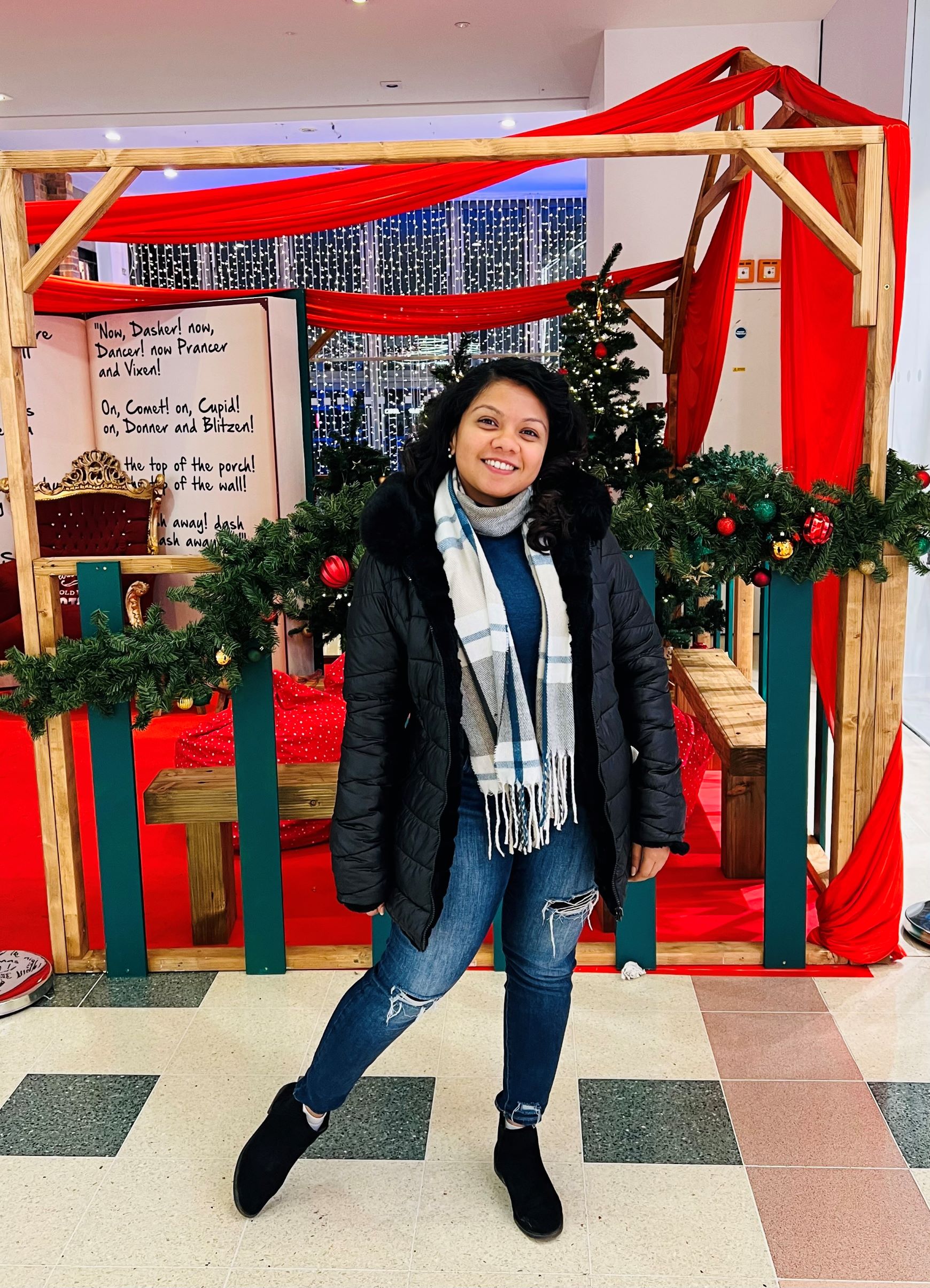 Events in London
Christmas in London is what I am eagerly waiting for because I have seen how amazing it looks with the fantastic displays of Christmas lights and decorations. With all sorts of special festive events including Christmas markets, ice-skating rinks, street artists, musical/theatre performances and lots of entertainment, anyone can feel the magic of this season by simply walking around the city. I plan on visiting London with my husband, cousins and a group of friends. There is so much to do in London, but something I always wanted to visit is the Winter Wonderland in Hyde Park, one of the best Christmas markets in Europe. It is packed with fun rides, shopping stalls, restaurants, bars, circus shows, and many more that will be so much fun to experience. We also plan to go on an open night bus tour to see the sparkling Christmassy London while enjoying the illuminated sights of London's top attractions. Finally, we will join some friends in London who invited us for Christmas celebrations, and I plan on making things extra special by baking a cake to gift them.

I am from Sri Lanka, and being miles away from home, I will not be able to meet my loved ones in person this year. However, I feel very fortunate to be able to spend Christmas here in the UK with my husband and new friends to make it a once-in-a-lifetime experience that we can cherish forever.