Christmas is a one-of a-kind experience at the University of Surrey and in Guildford. It's as if the countdown to Christmas starts at the beginning of November. Everybody and all the shops have their activities customised to that final day- 25 December. The University has gradually started putting up Christmas trees in various locations across the campus, all covered with decorations, which I believe each has a historical origin of sorts. For some reason, red seems to be the main colour that represents Christmas. Compared with my home country Pakistan where Christmas is a holiday, there is not much of a fanfare on the actual day, but our equivalent of Christmas is Eid where everyone wears new clothes and gathers to eat together. It's similar here but at Eid there isn't a specific festive colour and there are no reindeer or Santa Claus which make Christmas more visually appealing.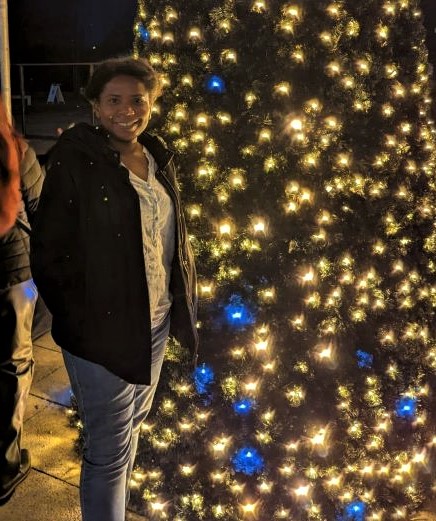 Christmas in Guildford
In Guildford town centre, the streets are decorated with lights like at a carnival, which is all so much like a fairy tale. In the shops, there is such a flurry of goods and dresses and other items set up for people to buy for Christmas and it seems that even the businesses are getting ready to serve people for Christmas until the final day, 25 December, approaches.

University warming up to the 25th December
As I am a PhD scholar, our supervisor kindly arranged a Christmas arrival group dinner at a fancy restaurant and there I experienced fine British dining for the first time and the dining etiquette that goes with it, which is really quite sophisticated and worth learning about! In the evening, there was a theatrical performance and table games were setup for people to play. Many of us joined in and had fun, which was so inspiring to see. All in all, it was a great get-together and a very welcome break from the tough study routine at the University. I also enjoyed a church dinner and a Christmas carol service which was a unique experience for me.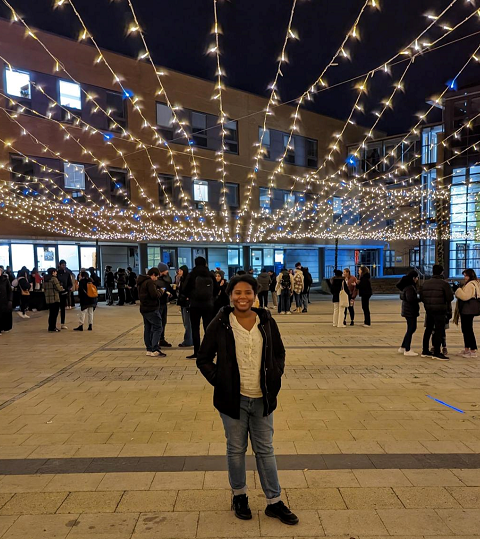 This year I plan to cook Pakistani food on Christmas day and then invite my local British friends to come round and taste a different cuisine. I'm sure they will enjoy it as much as I do!