I'm an international student enrolled onto the Digital Marketing and Channel Management MSc and in this post, I will share a little of my educational background and the reasons why I chose this particular masters course.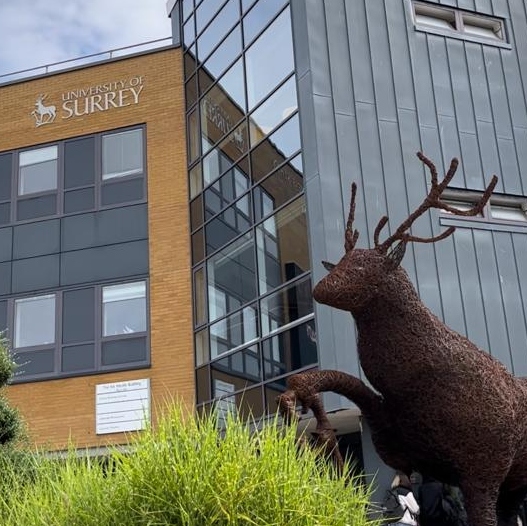 My Education Background
I did my undergraduate degree in Communication Sciences. However, as communication is such a wide-ranging field, it made sense to pursue my studies in a more specific field, so I applied for a masters course in Advertising & Marketing. After completing the first year of my course, I was awarded a postgraduate diploma, but I realised that this field didn't challenge me enough and was still too broad.
My Personal Goals
After participating in a week-long exchange programme while I was at High School, which was a life-changing experience for me, I had dreamt of studying abroad . After 4 years in higher education, I felt that now, more than ever, I was ready to go on a crazy adventure and fulfil one of my life dreams.
The Best Decision
The Digital Marketing and Channel Management MSc at the University of Surrey was the answer and I'm 100% it was the best decision I've ever made. The University of Surrey is based in the small town of Guildford, which offers a much quieter and peaceful lifestyle, yet is just under 40 minutes away from London by train, and most importantly, it's a campus university. Having studied at both a campus and a city university, I prefer being on a campus, as the facilities and buildings are located in one place surrounded by fresh open spaces, with a sense of community and safety. As to my course choice, Marketing was always my favourite area of study, simply because it allows me to use my creativity in so many ways.
Course Review
I'm currently at the beginning of Semester 2 and so far, the course has met my expectations in ways that I couldn't even imagine. This is my 5th year in higher education and it's by far my best yet!
From an educational point of view, the facilities are excellent, the campus is simply breath-taking, and the professors are experts in their fields, who hold so much knowledge and are always ready to support you. In addition, the modules are interesting, captivating, and modern, and the assignments help you put into practice what you've learned from the lectures as well as with individual and group work.
Here is a little glimpse of some of my assignments for Semester 1:
Marketing research where I analysed a brand and made recommendations on how to improve it.
An evaluation of a category of a retail brand and recommendations for improvements.
A Social media report on a brand, consisting of mapping the customer journey, performing an audit and creating a communications plan.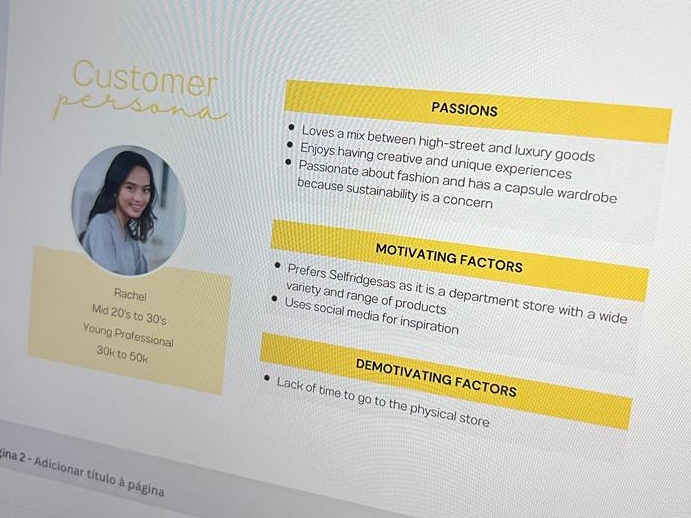 From a lifestyle point a view, it allowed me not only to step out of my comfort zone, but also experience an international context with a different cultural and social background. I've also met so many amazing people that have since become friends. Every day I need to remind myself that this isn't a dream and I'm really living an amazing experience, one that I will forever be thankful for.
Future Graduate Life
I know it might sound like a cliché, but in the future, I really can't imagine myself working in other field than Digital Marketing. My ultimate professional goal is to have a successful career in Marketing, either working for an agency or a single brand, and I know that after finishing my 12-month course I will be more than qualified to conquer any marketing role. This course is the first step towards my dream life.