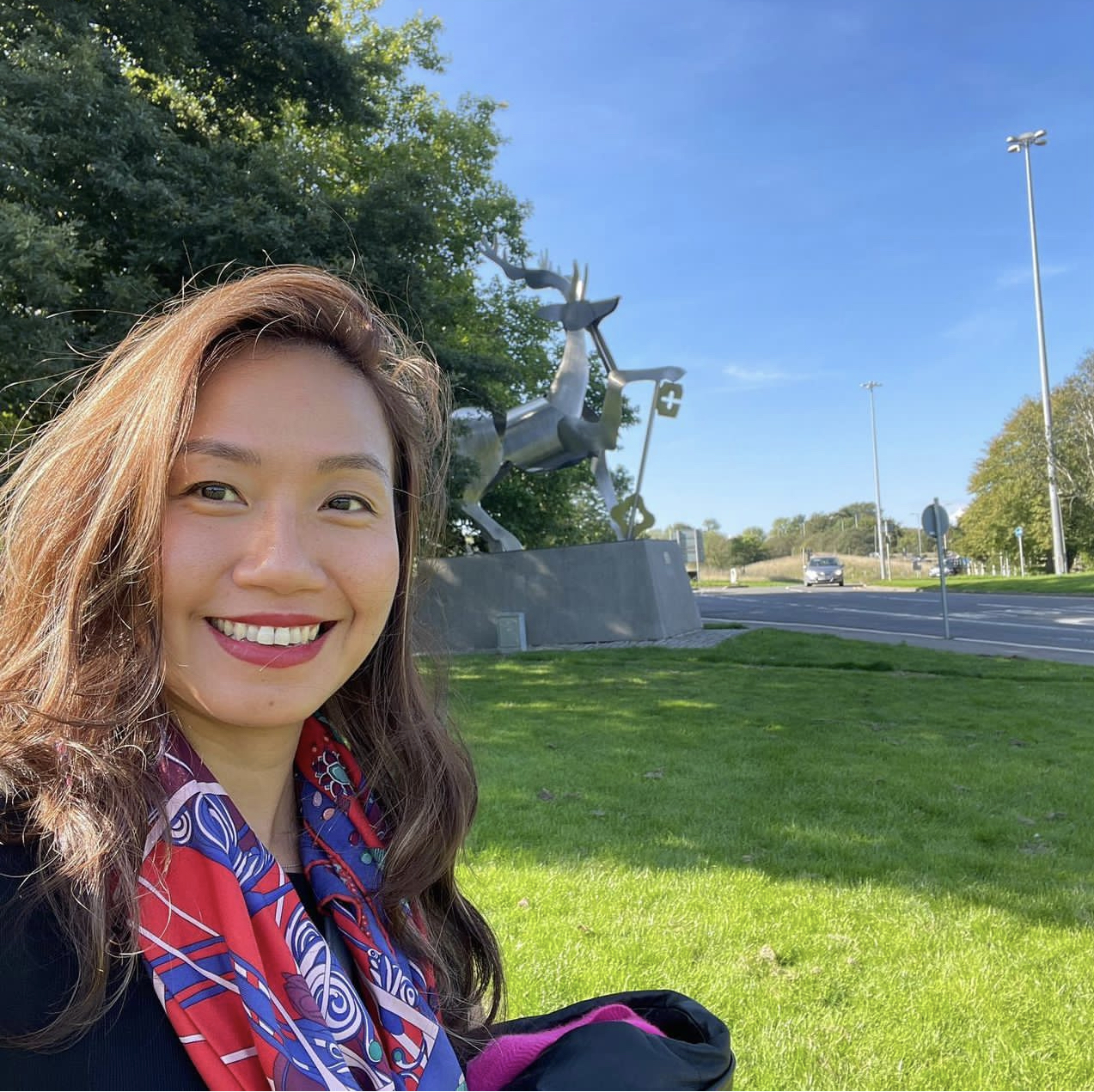 My journey to higher education in the UK
Back in 2015, I discussed with my then manager – a CEO of an Australian bank in Vietnam – about my desire to go into higher education.
"Check this University out. It has great Masters programmes, an excellent campus and very close to London," he suggested. (He was referring to the University of Surrey)
That year, I got accepted to the University of Surrey to study MA Communication and International Marketing. However, at the same time, I got offered a fantastic job in Melbourne. It was a decision I didn't take lightly but I decided to take the job and park my study.
Eight years on, as someone who has always been on the lookout for new challenges, after having worked for over 15 years in the field of journalism and corporate communications, I was eager to take my career to the next level by pursuing higher education. In hindsight, the pandemic was a little nudge for me to go after what I've always wanted to do: studying in the UK (and of course making the most of the opportunity to explore the rich culture and beautiful landscapes of the UK and Europe).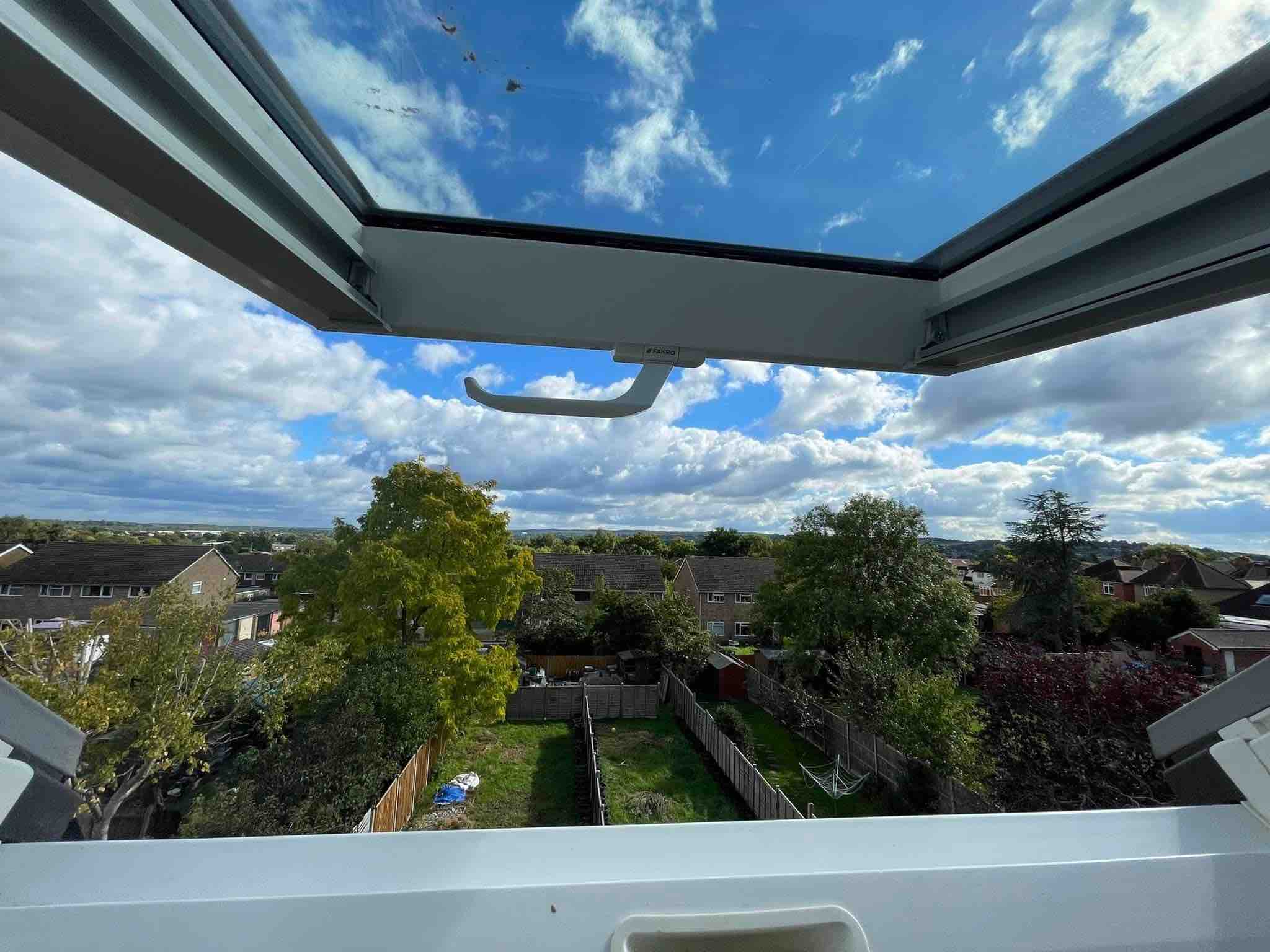 Choose a degree that aids your next move
When I first read about the Postgraduate course in Marketing and Intercultural Business Communication at the University of Surrey, I knew that it was the perfect opportunity for me to develop my skills and broaden my knowledge in a field that I was passionate about, which is Customer Communication. My aim is to get a better understanding about the world of Marketing and more importantly how to communicate effectively with customers from different cultural backgrounds. This is something I've observed is poorly handled more often than not.
This course is like a dream comes true as it offers exactly what I was looking for! In the first term, I learnt about the fundamental knowledge of Marketing, International Marketing Management, spoken and written communication in a business context, as well as equipping myself with some essential research skills. Currently in term 2, I'm extremely excited to be learning about consumer behaviour, communication with customers as well as taking a deep dive into the broad theory of intercultural business communications and globalisation.
What really drew me to this course was the opportunity to explore the intersection between marketing and intercultural communication. As someone who has lived and worked in different parts of the world (mostly Vietnam and Australia), I understand the importance of effective communication in a globalised business environment. By studying marketing and communications from an intercultural perspective, I felt that I could gain a deeper understanding of how to effectively communicate with individuals from diverse backgrounds, and how to tailor marketing strategies to different cultural contexts.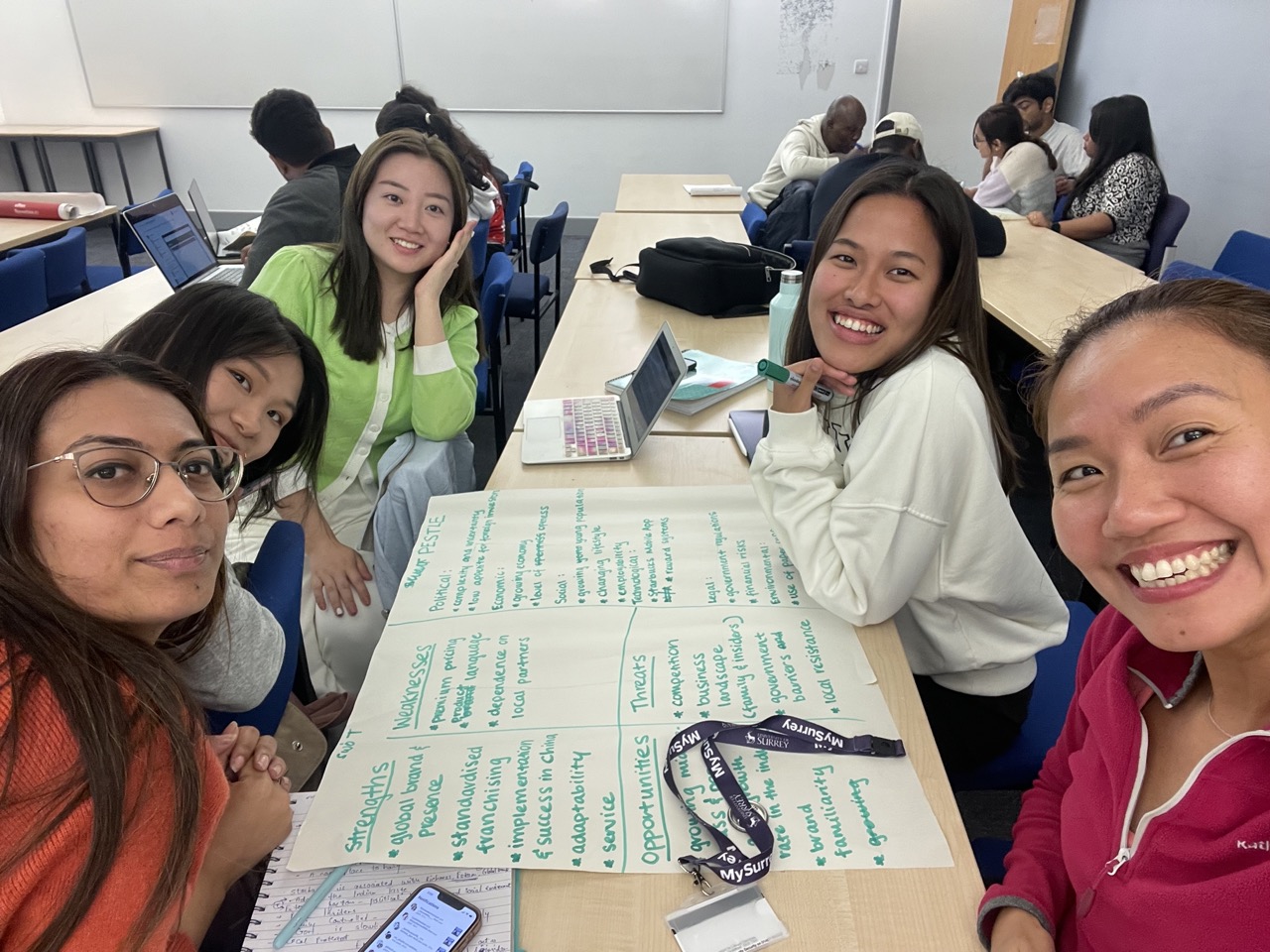 The many benefits Surrey has to offer
As someone who values collaboration and community, I was thrilled to discover that the course at the University of Surrey emphasises teamwork and group projects. It has been wonderful to work alongside other students with different backgrounds (India, China, the UK, Sweden, Germany and Taiwan … just to name a few), to hear their stories, to understand their perspectives, and to learn from one another as we tackle interesting, yet academically challenging assignments.
One of the highlights of the course will be the opportunity to work on practical projects in the summer term which will allow me to put my theoretical knowledge into practice, which I'm very much looking forward to.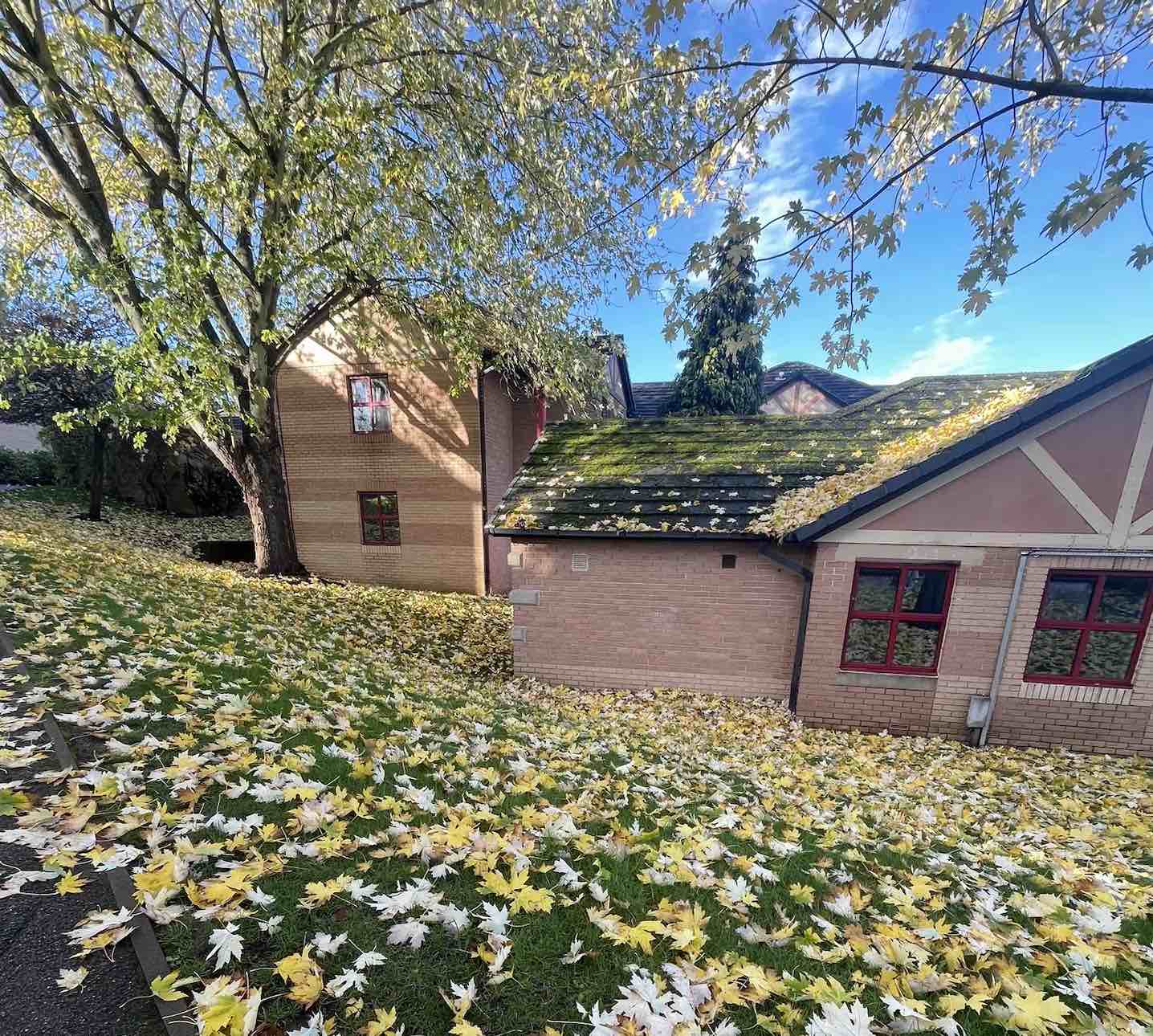 In addition to the academic and community aspects, the University of Surrey also offers such a lovely, spacious and well-designed campus.
Surrey's beautiful campus was a huge factor in my decision to study here. The University is situated in Guildford, a historic town in the heart of the Surrey Hills, and offers a green and spacious campus with state-of-the-art facilities. It's the perfect environment to focus on studies, and there are plenty of opportunities to relax and enjoy the outdoors with your classmates too.
One of the things I love about Surrey is its location. Despite being in a beautiful rural area, it's incredibly easy to get to London and other major cities. The University is located just a short train ride away (about 30 minutes) from central London, which makes it easy to access all the cultural and professional opportunities that the city has to offer.
According to the Graduate Outcomes data published by the Higher Education Standards Agency "The University of Surrey's graduates are amongst the most employable in the UK, and second only to the University of Oxford in the South East of England."

National University Employability Awards
Another important factor where the University has exceeded my expectations has been the level of support on offer to students here. From its very user-friendly website to the super helpful one-stop-shop Surrey Hive, you will get answers to almost all of your questions.
Additionally, the academic advisers and career counsellors are incredibly supportive and invested in helping me achieve my goals. It has been reassuring to know that there is a strong network of support available to me as I navigate the new environment and a new country.
What's worth mentioning is that Surrey is known for its award-winning careers support services. From the moment I arrived on campus, I was impressed by the level of support that was available to me. The career support team offers a range of services, including career coaching, workshops, and networking events, that are designed to help students succeed both during their studies and after graduation.
What I appreciate most about the career support services at Surrey is that they are tailored to individual students' needs. Whether you're looking to improve your resume, connect with alumni in your field, or prepare for job interviews, there are resources available to help you every step of the way. I've been blown away by the level of personalised attention that I've received, and I know that my experience at Surrey will help me achieve my professional goals.
Being part of a wonderful community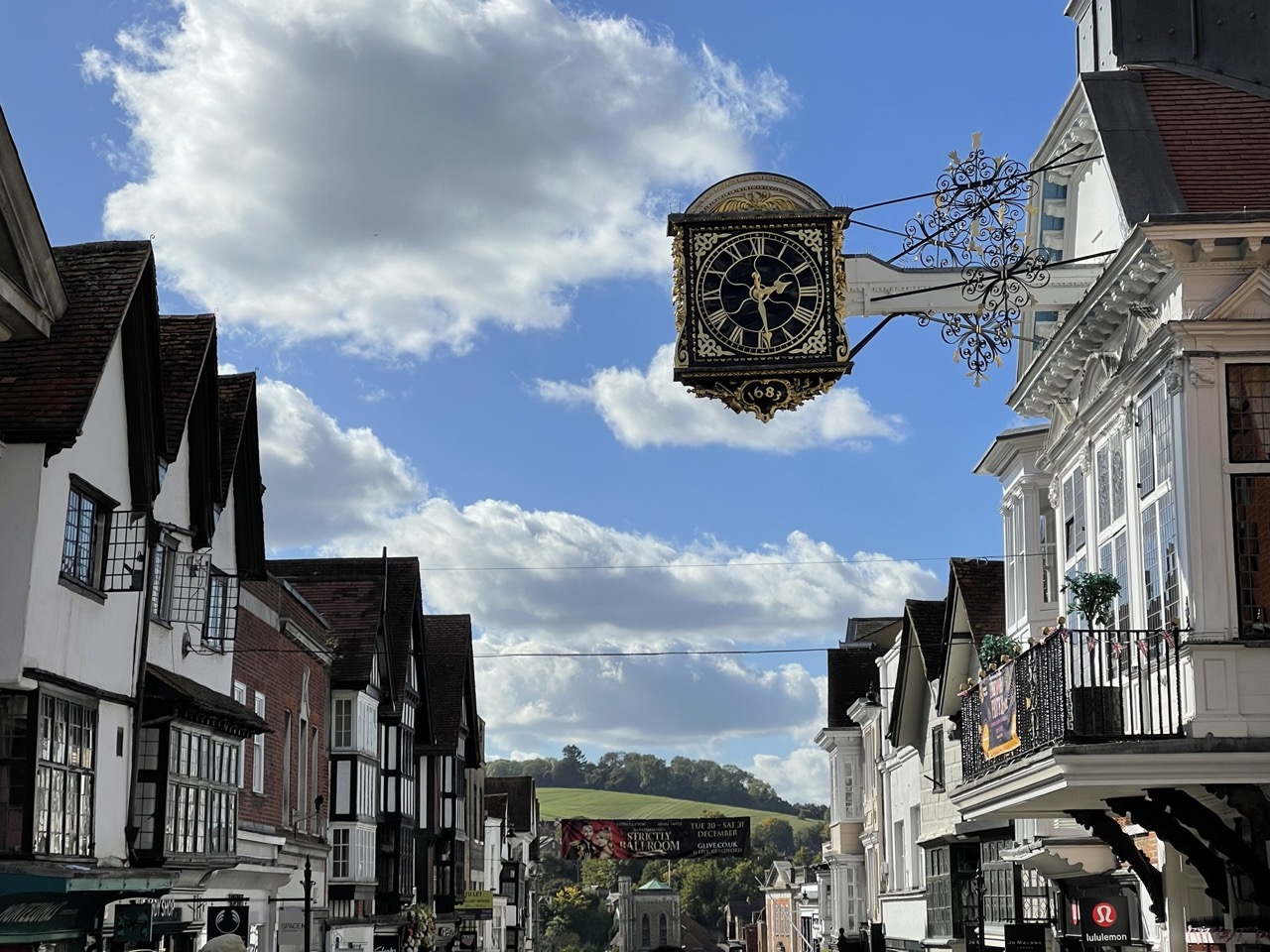 Guildford High street on a lovely autumn weekend
You know you are in Guildford because there's such a strong sense of community both on and off campus. Non-profit organisations like Friends International whose staff and volunteers will be doing everything, I mean literally everything, they can to make you feel welcomed and "acclimatised" as soon as possible into Guildford life.
There are so many reasons why I chose to study my Postgraduate course in Marketing and Intercultural Business Communications at the University of Surrey. From the academic opportunities to the community aspect, the campus, and the career support services. I'm excited to see where my studies will take me and confident that the skills and knowledge I gain at Surrey will serve me well in my next chapter.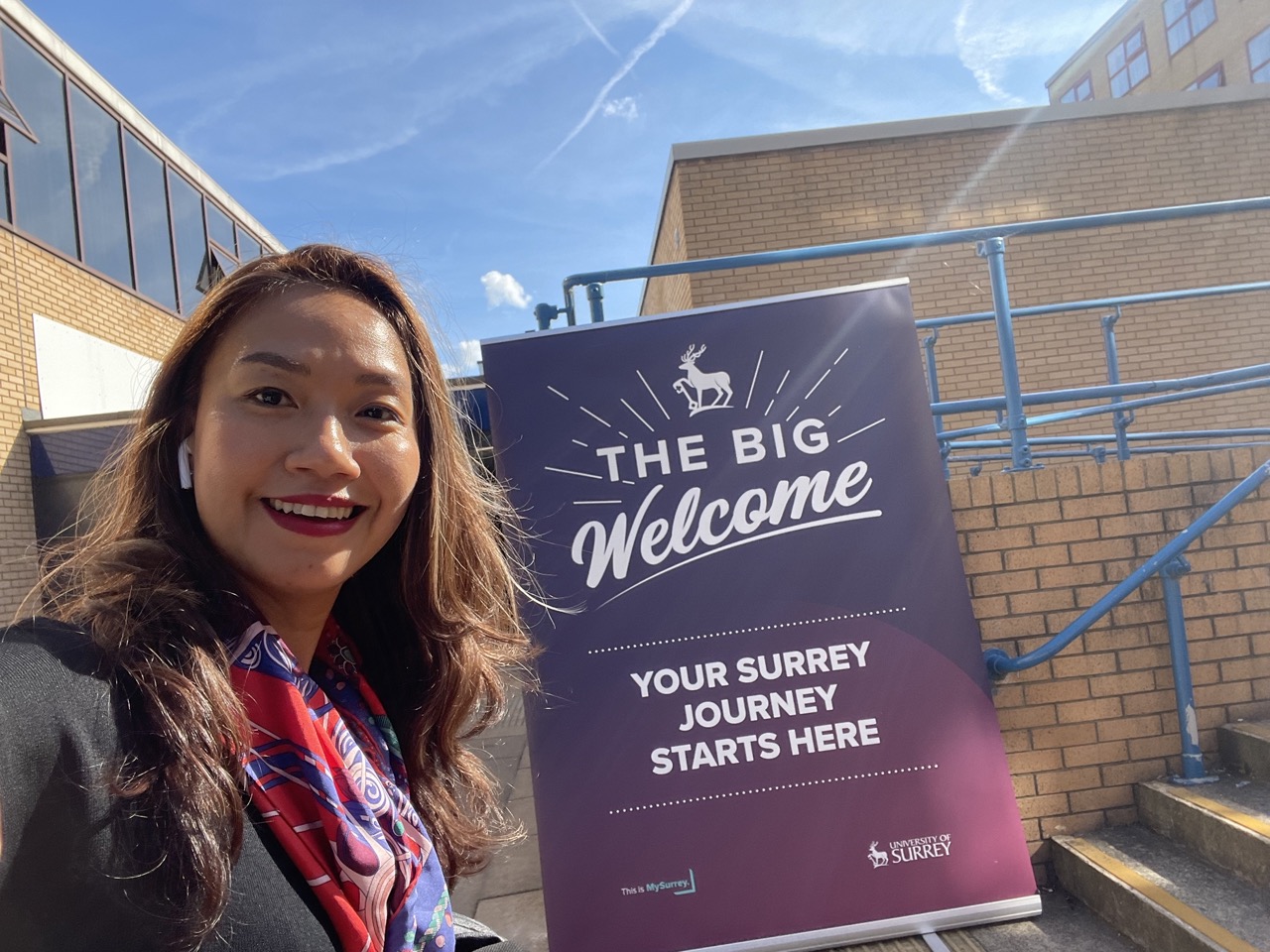 Ha Bui – Masters student, Marketing and Intercultural Business Communication