I've always wanted to study as an international student in a first world European country such as the UK because of the higher technological edge its universities provide. But I never thought that life would give me the chance to study at the University of Surrey.
Being an international student gives you the opportunity to receive the hospitality of a host university – in my case the University of Surrey. You get funded for every academic study and research project and the option to travel to other Labs such as when I took part in an experiment at the Diamond light source particle breaker Lab in Oxford. The staff at the university have been very welcoming and helpful and have really made me feel comfortable here.
Experiencing different cultures
I have become close friends with many foreign students, some from India and Egypt, as well as some UK students, who have introduced me to the local British culture. This has helped me to understand the differences with my own country back home in Pakistan. Without these friendships it would be difficult to understand what British culture is about and how it differs to my own culture.
I have a lot of colleagues in my PhD team. To me it feels like a little world with many different nationalities, which has opened my eyes to the many different cultures and their views of the world we live in and how they interact with it. It's been a real revelation!
So many societies on offer!
I have joined many different societies within the University which has helped me meet people from other nationalities. At Surrey the different extracurricular societies are so adventurous, and they let you meet people and get to learn more about Science and the Arts. By observing the nature of the artistic activities here, I've been able to make a comparison with art works back in Pakistan.
As the UK is a multicultural society, I have been able to excite my taste buds by sampling different cuisines from Egypt to India! I have developed a taste for Italian pasta, and I am in love with British desserts!
I really enjoy listening to different languages and I'm currently trying to learn German, having got to know some German students here. In a nutshell, I feel that being an international student is akin to royalty!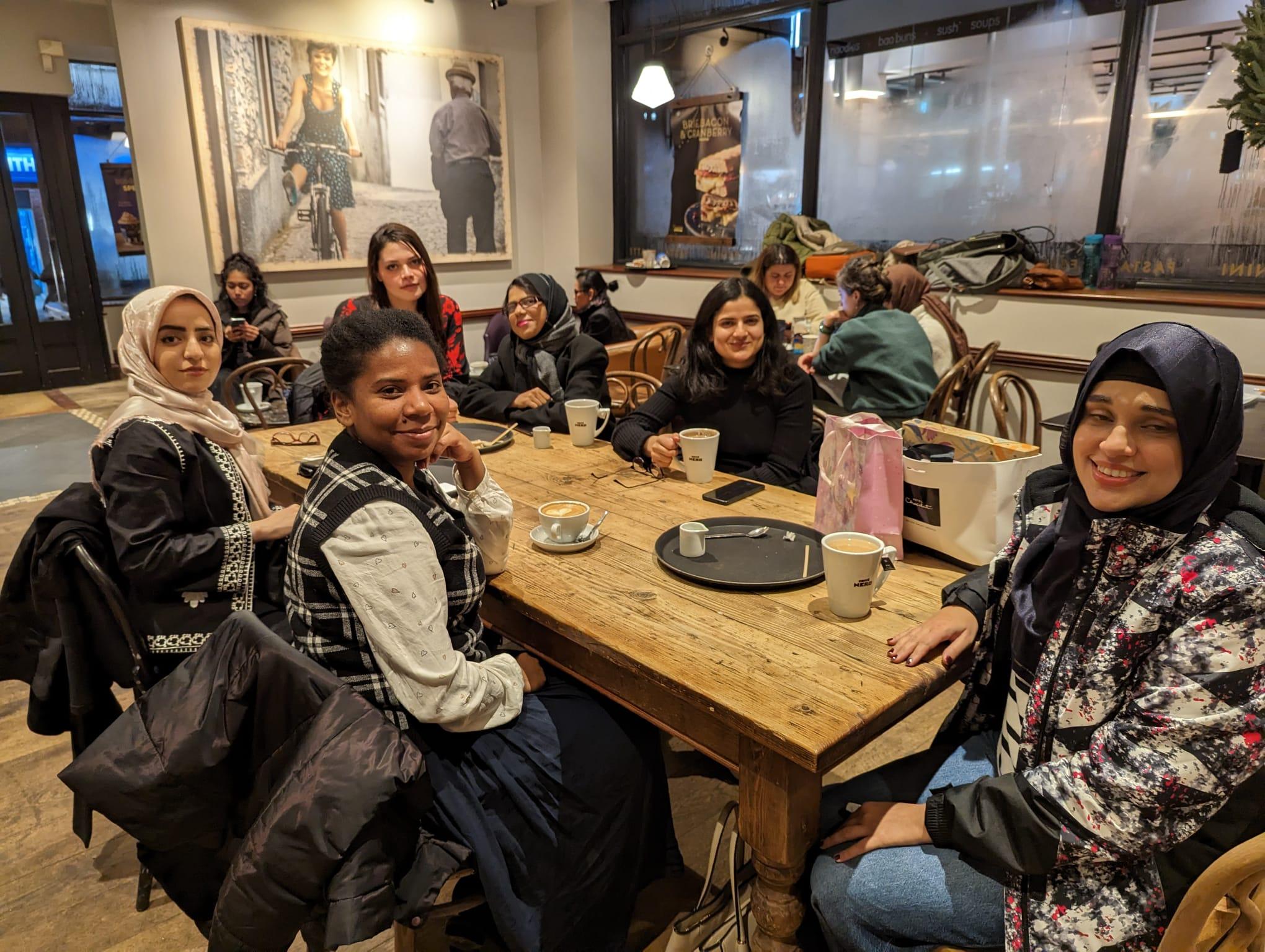 Here I am with some of my friends in a cafe in Guildford