Greetings, fellow students and aspiring engineers! I am delighted to provide you with an insight into my life as an MSc Process Systems Engineering student at the esteemed University of Surrey. With its picturesque campus and stimulating coursework, the University offers an enriching academic experience.
If you're reading this, chances are you're interested in knowing what a day in the life of an MSc Process Systems Engineering student at the University of Surrey looks like. Well, you're in luck! Please join me as I walk you through a typical day in my life, showcasing the exceptional educational opportunities and vibrant atmosphere that Surrey has to offer. I'll give you a glimpse into my daily routine as a masters student!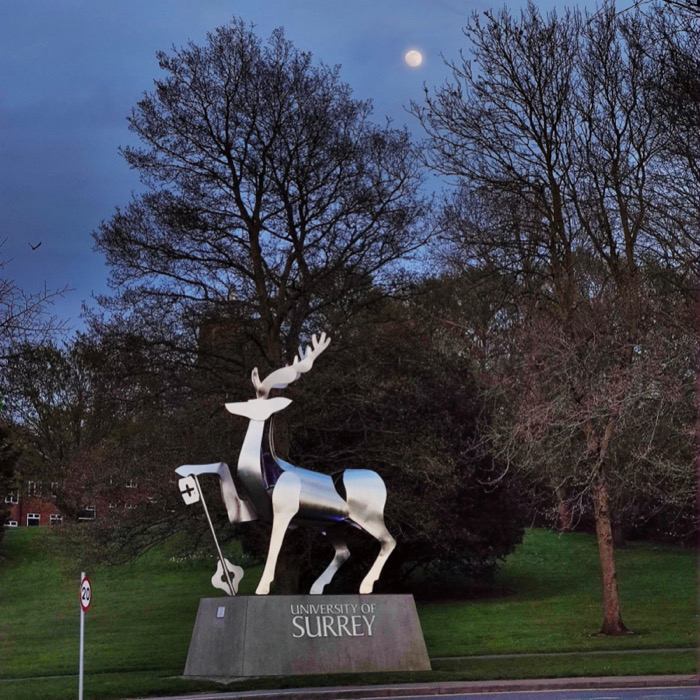 The entrance to the Stag Hill Campus
First things first, let me tell you that being a masters student at the University of Surrey is one of the most exciting and rewarding experiences I've ever had. The programme is challenging, but the Faculty and my peers make it a fantastic journey. So, without further ado, let's dive into a typical day!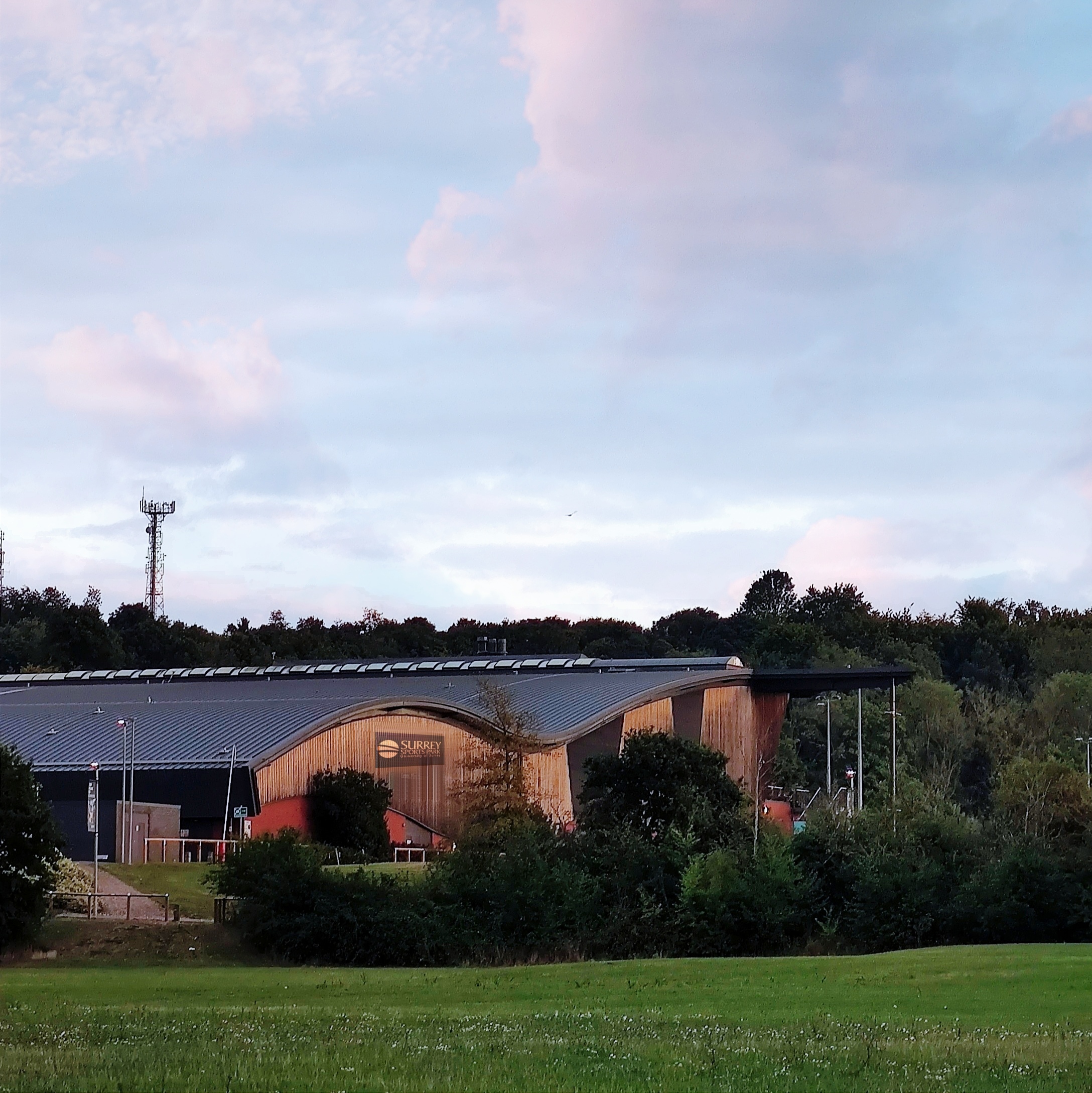 How I start the day
Let me walk you through my morning routine, providing an insight into what my typical day entails.
I kick-start my day with an invigorating workout at the Surrey Sports Park, a state-of-the-art facility that's just a stone's throw away from my accommodation at Manor Park. Whether it's a quick swim or a cardio session, it helps me get my blood pumping and sets me up for the day ahead.
After a refreshing workout, I head back to my flat to freshen up and fuel up with a delicious breakfast. I often opt for a hearty bowl of oatmeal or a tasty smoothie bowl, loaded with fresh fruits and nuts to give me the energy boost I need to power through my morning lectures.

The best part about living on campus is that everything is within easy reach, and I don't have to worry about navigating through the city or getting stuck in traffic. It's a stress-free start to the day, and I always feel motivated and ready to tackle the challenges that lay ahead. Make sure you make the most of the excellent resources and facilities available on campus, and start your day with a healthy dose of exercise and good food. Trust me, it's a game-changer!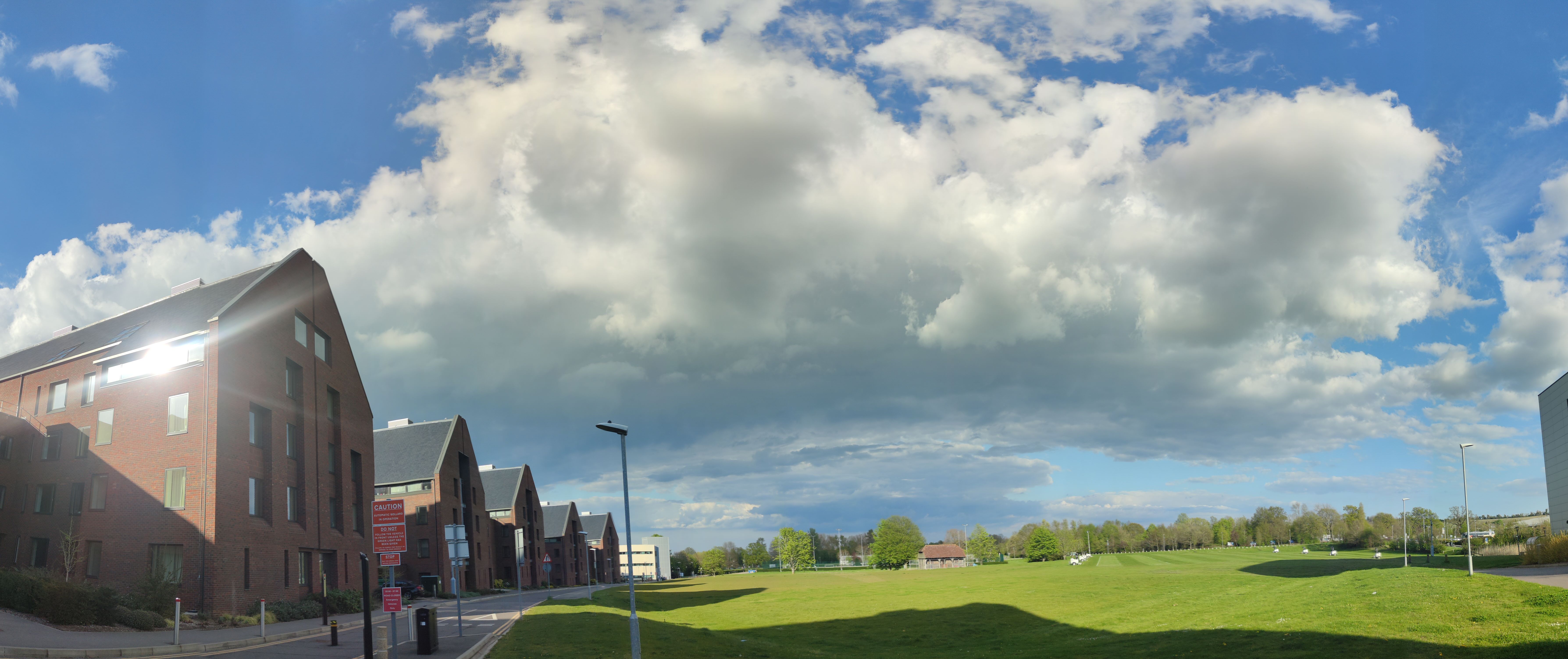 My daily walk to the Campus
Let me tell you about my daily journey from Manor Park, my accommodation, to the Stag Hill Campus. It's a walk that I always look forward to, and one that sets me up for a great day ahead.
As I step out of my flat, I'm greeted by a beautiful view of the greenery that surrounds the Manor Park estate. It's a serene and peaceful environment that's perfect for early morning walks.
The walk is just 15 minutes long, and it's the perfect time for me to gather my thoughts, mentally prepare for the day ahead, and get myself in the right mindset. I often listen to my favourite music or catch up on podcasts during the walk, and it's a great opportunity for me to learn something new or catch up on the latest news.
Upon arriving at the Stag Hill Campus, I'm always greeted by a warm and welcoming community of students, and I feel right at home. It's the perfect environment for learning and growing, and the close-knit community feel is something that I truly appreciate.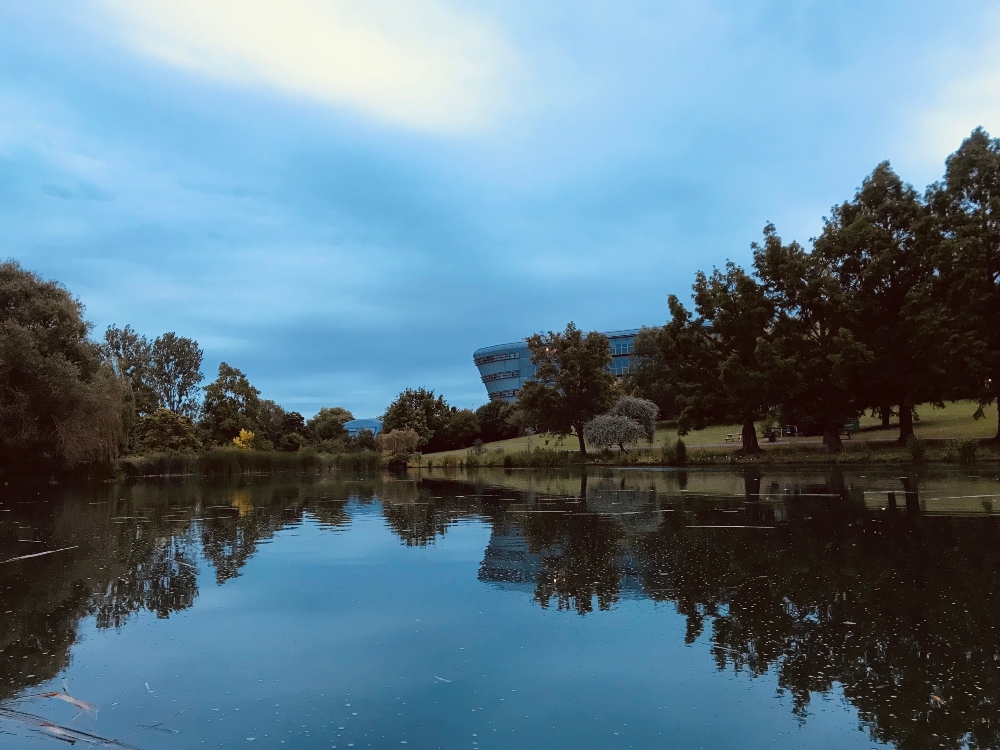 Study time!
Once I arrive on campus, I head straight to my lecture hall. The lectures are engaging, and the professors are incredibly knowledgeable. As a masters student, my course covers various topics, including process design, optimisation, and control. I love learning about these topics because they are essential in the industry and will help me become a successful process engineer.
After lectures, it's time to go for some hands-on experiences. The practical lab sessions are always exhilarating, as we have the opportunity to work with real-world equipment, enhancing our understanding of the theoretical concepts. While tackling challenges in the lab can be demanding, it is undeniably enjoyable, and the sense of accomplishment upon completing a task is incredibly gratifying. As the first semester commenced, I was tasked with selecting a dissertation topic, which I would need to present and submit by the end of the academic year. To ensure that my chosen topic aligned with my abilities, I conducted thorough research. My goal was to find a subject that would not only challenge my existing knowledge and experience but also enable me to gain new insights and contribute meaningfully to my field of study. This led me to select an experimental dissertation that took place in the Energy Laboratory, where the real fun began. Working in the Energy Lab entailed spending long hours engaged in trial and error, which taught me the value of patience. I was fortunate to have the guidance and support of exceptional PhD students who led the way and assisted me throughout the process. As I eagerly awaited the outcome of my experiments, I discovered the fulfillment that comes from collaborating with remarkable co-workers on this incredible journey.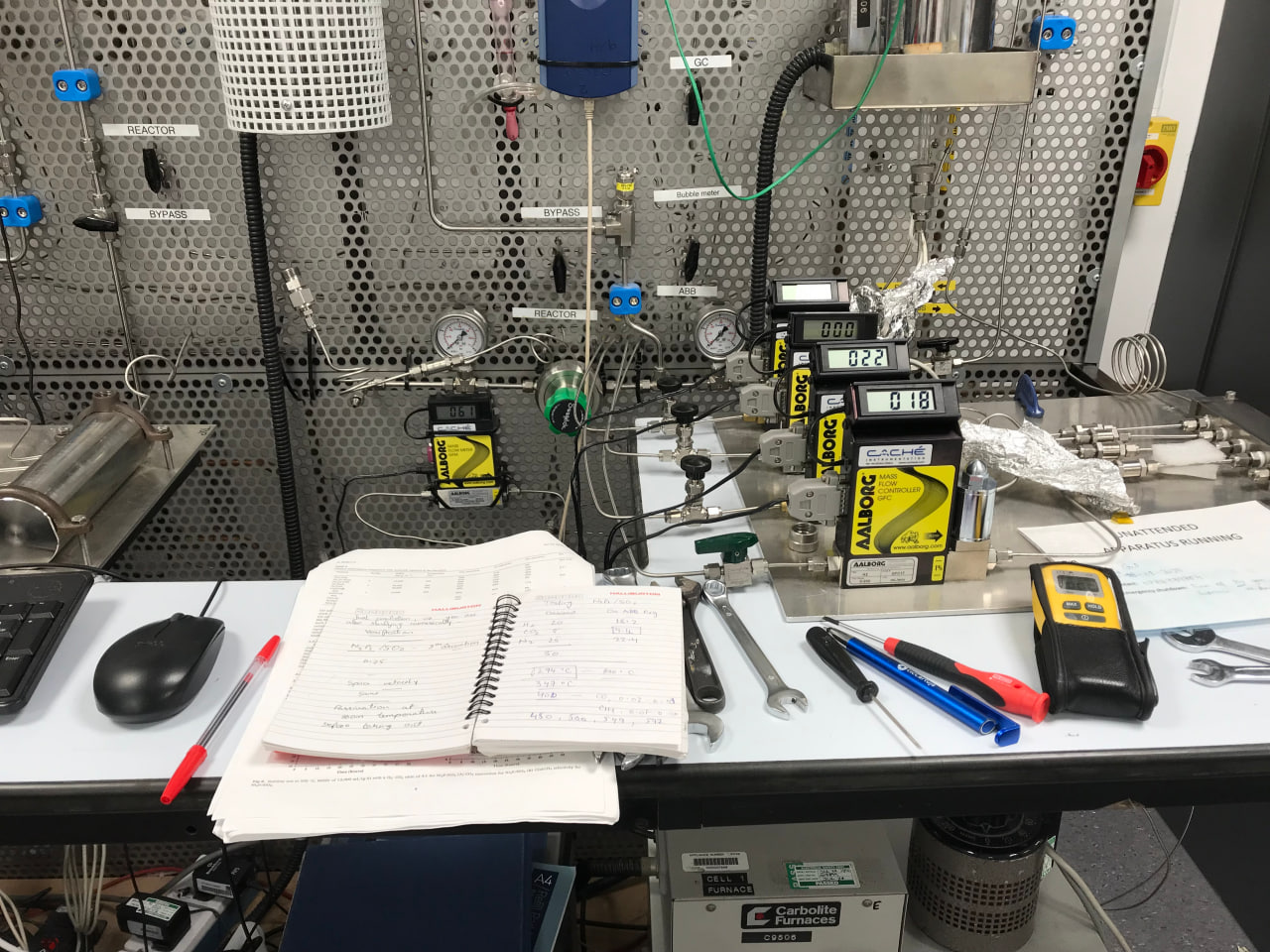 Making the most of my free time
In the afternoons, when I've got some free time on my hands, I make the most of it! I might catch up on assignments or gear up for upcoming exams at the fantastic library, where there's always a cosy nook for focused study. But hey, it's not all about work – the University has a whole bunch of extracurricular activities that I love to join in on whenever I want to unwind and make new friends.
The MySurrey Hive is the bee's knees for student support, studying, and socialising. There's always something happening every week, like Monday movie nights or Tuesday game days, a pub quiz, or a sports event, there's always something to do. And when I need to take a breather, I pop over to MySurrey Nest. This warm, welcoming spot is just the ticket for sharing a laugh, having a hot cuppa, and forging lasting connections with chums old and new.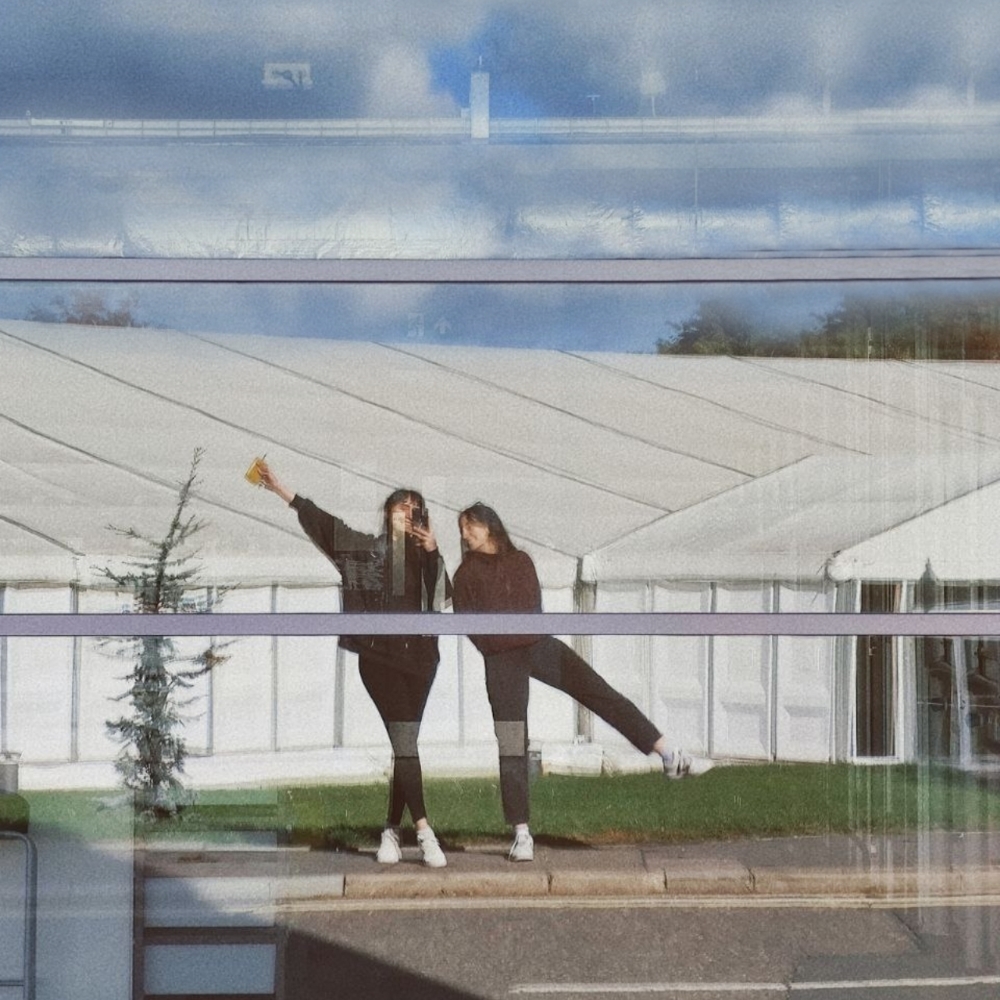 The sense of community
But perhaps the best thing about the our university is the community. You'll be surrounded by like-minded individuals who share your passion for engineering and want to help you succeed. The relationships you build here will last a lifetime, and you'll graduate with not just a world-class education but a network of friends and colleagues that will serve you well throughout your career.
As I continue to immerse myself in the MSc Process Systems Engineering programme at University Of Surrey, I can't help but be amazed by the cutting-edge curriculum, innovative research opportunities, and distinguished faculty members that make this programme truly stand out. The curriculum is designed to equip students with the most up-to-date knowledge and skills, ensuring that we're prepared for the rapidly evolving world of engineering. Meanwhile, the research opportunities available at Surrey enable us to explore new frontiers in the field, providing invaluable hands-on experience and fostering a deeper understanding of the complex processes involved. And let's not forget the brilliant faculty members, who are not only leaders in their respective areas of expertise, but also passionate educators dedicated to our growth and success. Their guidance and support have been instrumental in shaping my academic journey, and I can't wait to see where this adventure leads.
To sum up, my experience as an MSc Process Systems Engineering student at University of Surrey is both challenging and gratifying. The programme encourages me to excel, and the faculty and fellow students provide a supportive and uplifting environment. For anyone thinking about pursuing a degree in Process Systems Engineering, I wholeheartedly recommend Surrey. It's a wonderful place to learn, expand your horizons, and make lifelong connections.