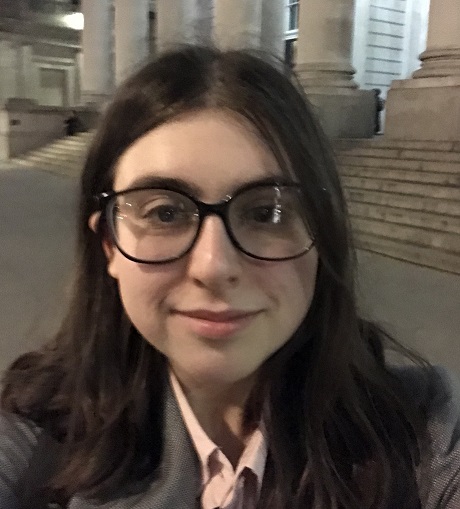 I'm Cristina, a third-year English Literature student. A few months ago, I wrote a blog about my first four months at LSEG as a Marketing Associate (you can read my blog here). Now I'll discuss how my placement is progressing and give further advice to students considering or preparing for a placement year.
In with the new
I'm continuing to focus on tasks such as writing social media copy, answering inbox queries, producing desk research, and helping to lead the marketing and planning of projects.
However, I'm also continuing to take on new responsibilities. Recent work includes content syndication support, creating an interactive map for a landing page, and assisting in writing a strategic campaign plan which was then shared with internal stakeholders.
LSEG recently provided me access to new online learning resources, including courses I otherwise wouldn't have been able to access. I completed an intensive 35-hour on-demand learning program, which sharpened my skills and knowledge in marketing and boosted my confidence. I also have access to further courses, which I will take advantage of in the coming months!
Achieving my goals
In my last blog, I listed goals including: to get more involved in social media marketing, improve my copywriting skills and become more confident in meetings.
1. Leading my first social media campaign
My biggest goal was to get more involved in social media marketing, and I did just that – I lead a social media campaign! Although challenging, this allowed me to work on a project from start to finish with increased responsibility and learn a lot in the process.
2. Improving my copywriting skills
Leading the social media campaign also allowed me to heavily practise and improve my copywriting skills. Outside of this campaign, I started writing marketing emails, writing research paper descriptions to support content syndication efforts, attending workshop sessions, and successfully completing online courses related to copywriting. I've also continued to proofread and copyedit work such as email copy, presentations and videos including text.
3. Delivering presentations
I boosted my confidence by delivering presentations to colleagues on research I had produced, as well as on project proposals and plans.
Some more placement advice:
Take advantage of your company's learning and training opportunities – and ask if you're not sure what is available. There are also plenty of free courses and webinars to attend online.
Block out time each week specifically for professional development. As little as half an hour a week can go far.
Don't be afraid to ask questions. It's natural to sometimes need guidance, and it's better to become confident rather than act with uncertainty.
Making the most of it
For the last few months of my placement, I want to make the most of the time I have left. I'll do this by looking for new projects to get involved in and courses to complete.
Thanks for reading!