Hello Everyone! I guess it's official then… I am an International Ambassador for Singapore at the University of my dreams!
Alright… *deep breath* before I start on this first post…
My name is Ecclesia or you can call me Eggy. I am a proud Singaporean who migrated to Geneva, Switzerland when I was 10. Now, I'm 20 and residing in G Town… aka. Guildford at the University of Surrey. I'm in my second year studying BSc Media, Culture & Society and like other second year students, we're all stressing about course works and finding placements. the heat is definitely on…
To pursue my love for video editing and all things media, I decided to start a YouTube Channel this year and vlog all my little adventures at University and any fun places I get to visit and things I get to do while I'm here at University !! So if you're looking to have a further insight on what University life and experiences are all about, feel free to check out my channel 🙂 https://www.youtube.com/channel/UCImj7ZecZIqBnU3yNHh_fLg/feed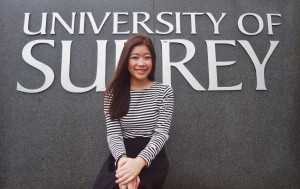 Life at University is pretty good so far 🙂 

My motivation now is thinking how the winter vacation is drawing near! 8 Days to be exact !! Christmas stores are starting to play Christmas jingles, tinsels start appearing on kitchen windows and suddenly, we're allowed to spray paint snowflakes and Christmas trees on our windows! (with snow spray, of course! haha) My flatmates and I decorated our kitchen with tons of tinsel, fairy lights with Mariah Carey's Christmas album on a loop and sat in our kitchen with hot chocolate staring at the tinsel and lights, till about 3am. Wonderful things definitely do happen at Surrey.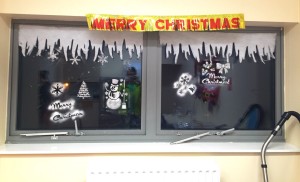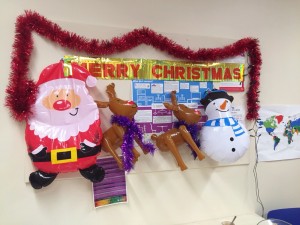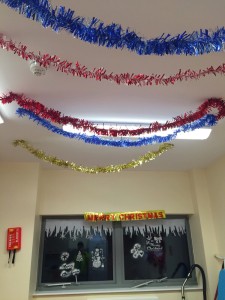 Christmas is also the time when I think back to 2 years ago when I was in the midst of studying for my IB (International Baccalaureate) Exams and deciding which Universities to apply to!
Surrey was my first choice from the start. The course, the campus and the location was just everything I've hoped for.
A Safe Environment
Great Facilities ( Surrey Sports Park, Huge Tesco's Supermarket open 24/7  and only 10 mins to the Town centre)
Convenience to London & Airports. (40 mins via a scenic train ride to London and 1 hour- ish to Gatwick and Heathrow!)
If you love coffee, this campus has not one but TWO Starbucks locations.
Hillsong Church is also here in Guildford and there's even a connect / "cell" group (as they call it in Singapore) — I made most of my friends here who also go to Surrey and because of the convenience of the campus distance to the town center, we can walk to church together every Sunday. 🙂
I hope to be a wonderful ambassador  for you this year and also, to help any students who would like to find out more about Surrey. Feel free to send us an email and I will be available to answer any questions you may have 🙂
Merry Christmas & Happy New Year!
Love,