Hey Guys!
Hows everyone doing ? I hope everyone's week has gone well ! 🙂 I flew back home to Geneva, Switzerland a few days ago and my summer has officially begun! Well… Actually during the last week before I left the UK, a group of my friends from church organized a little getaway for us to this place in England near the coast which meant BEACH at this place called RAMSGATE!
It it was absolutely beautiful there bur it was freezing when night fell cause we were so close to the sea! Here are some pictures of the lovely Ramsgate!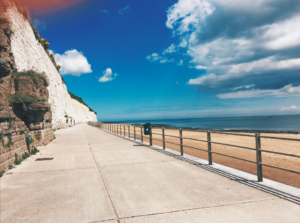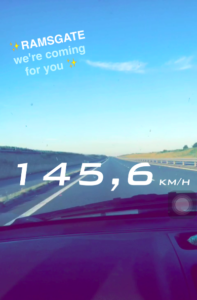 Look at how blue the sky was even on the way there ! It was so beautiful which kind of foreshadowed what we were to expect throughout the trip ! Tons of beautiful memories and moments to create !!
This is what the organizers of this retreat prepared for all of us, they left a little prayer diary on our pillows with some sweeties which was so sweet of them!
On the last night , we got a chance to let these sky lanters into the sky on the beach front which was so exciting! It was so so amazing to just be around everyone's excitement and hype ! I did have some prior experience cause I was in Taiwan last year and I also let some sky lanterns up into the sky there which was very memorable  and brought back memories of  last summer!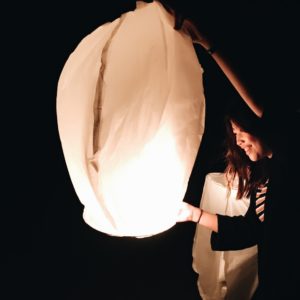 It was such an amazing time we had together and just what I needed before leaving these guys over the summer 🙁
Definitely will be back at Ramsgate!
———
I am also now back home in Geneva, I flew back here on the 29th and the weather has been such a huge change from Guildford! It was raining when I last left, I told everyone jokingly that London was crying cause I was leaving hahah! Anyways, when I took my first step off the plane, a blast of warm air just hit me and I checked the weather and it was a flipping 30 degrees celsius! I immediately took off my cardigan cause it was so warm and I was not even in Singapore yet…. definitely not looking forward to the heat in Singapore! Speaking of Singapore, I will be flying off tomorrow ! I am so excited to be back in Singapore! Missing my extended family and relatives and definitely the kopitiams and the efficient MRT !
Theres a pic of my sister, mom and I ! and of course, steamboat/ Hotpot meal!! – the  absolute necccessity whenever someone in the family returns home! Can't wait for summer with these guys !
Till enxt time !
Love,
Ecclesia