Welcome to Week 2 of the Exams… The one thing most people would look forward to this week is the end of it! The mood around campus is so serious it scares me. To keep myself from being that annoying Masters guy that has finished his exams and disturbing everyone else around, I've decided to head out of Guildford for the week… Well, actually it's not just for this week but next week too.
There's one more thing for many of us to look forward to and that's Chinese New Year or rather, Lunar New Year, since we don't want to exclude the others who also celebrate it. Friday's 除夕 (New Year Eve) which is Reunion Dinner night! It's much like how people here head home for Christmas dinner when the whole family is all gathered. Usually it involves a steamboat dinner but these days, anything goes. Although most people still stick to the traditions. Spending 除夕 away from home is especially difficult for the students from China because unlike us Singaporeans, they don't really have much of a gathering for Christmas. My neighbours have all started to feel very homesick. It's made worse by the fact that they've got a paper that lasts till 8.30pm UK time on Friday, which means their family and friends back home in China would've already welcomed the Year of the Rooster by the time they've finished the exam. Some of them are heading home immediately after though, so that certainly helps "alleviate" the pain.
You must be wondering why I haven't mentioned about myself and what I'm doing for the New Year. As I'm writing this, I'm actually on a Singapore Airlines flight back to Singapore! You must be thinking I'm crazy since I've just returned to Guildford 2 weeks ago. Well, maybe a little bit. But it turns out that one of my SME clients, which I used to do accounting and consulting work for, needs urgent help with their accounts and they're pretty desperate. They called me midway through last week to ask of my availability, not knowing that I was actually back in the UK preparing for my exams. I told them I've got the next 2 weeks off but I'm in the UK and the only way I can help them out is if I fly back. And you know what? They actually said, "Okay, we'll fly you back". Quite incredible, isn't it? Turns out that a return flight from London to Singapore on Singapore Airlines costs less than £400, which is unbelievable when compared to the usual SQ prices. It's even cheaper than the usual suspects like Qatar, Emirates and Turkish! Anyway, I eventually declined their offer of them paying for my ticket and I bought my own ticket since I was going to be working for them (for a small token sum) anyway.
Word of advice to those who are interested in Accounting, your services are always in demand so make sure that you go ahead and attain your professional qualifications after you've got your degree. You need them to be a qualified accountant. Even if you don't do Accounting as your full-time career, you can always offer your accountancy services on a part-time basis to SMEs who may not have staff that can sort out their books. If you are considering taking Accounting (and Finance), Surrey Business School offers both a BSc and MSc in this subject area and is ranked #2 in UK (by Guardian's 2016 University Guide) in this subject area.
Back to the part about flying back again… I am now (3pm UK time) en-route back home to Singapore for the next 2 weeks which gives me the wonderful bonus of celebrating Chinese New Year at home, something I never thought would have happened 3 weeks ago. Sometimes things like these happen and you just know that it's a divine gift because you can find no other reason for it.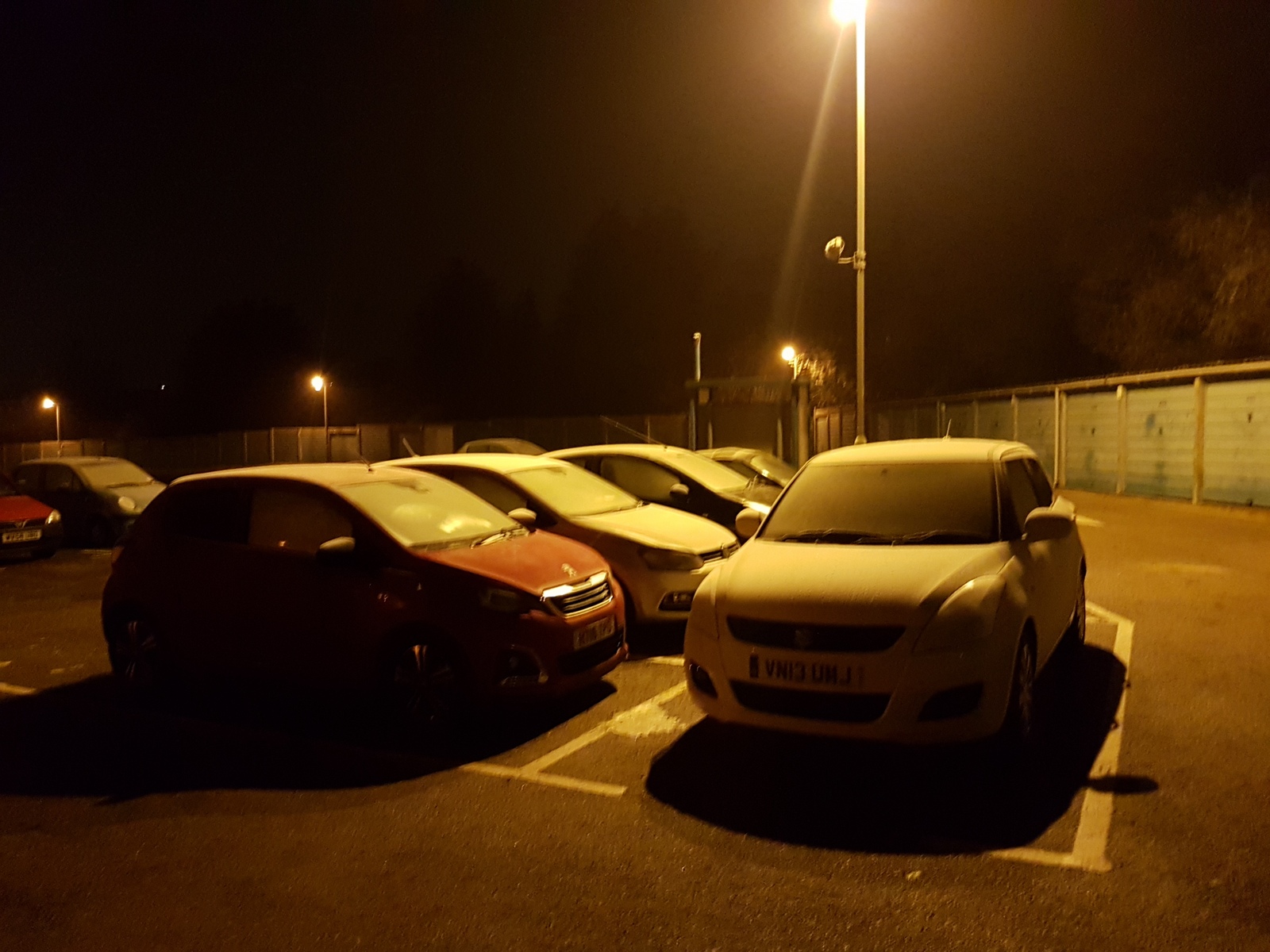 I left Guildford before the break of dawn and headed straight to London Waterloo and then to Paddington, which was where I decided to find an old friend who shares the same love for marmalade. I'm sure everyone knows who Paddington Bear is, right? I decided to find him before I boarded the Heathrow Connect to the airport. If ever you want to find him, he's at Platform 1 of Paddington Railway Station just under the big clock, close to McDonalds.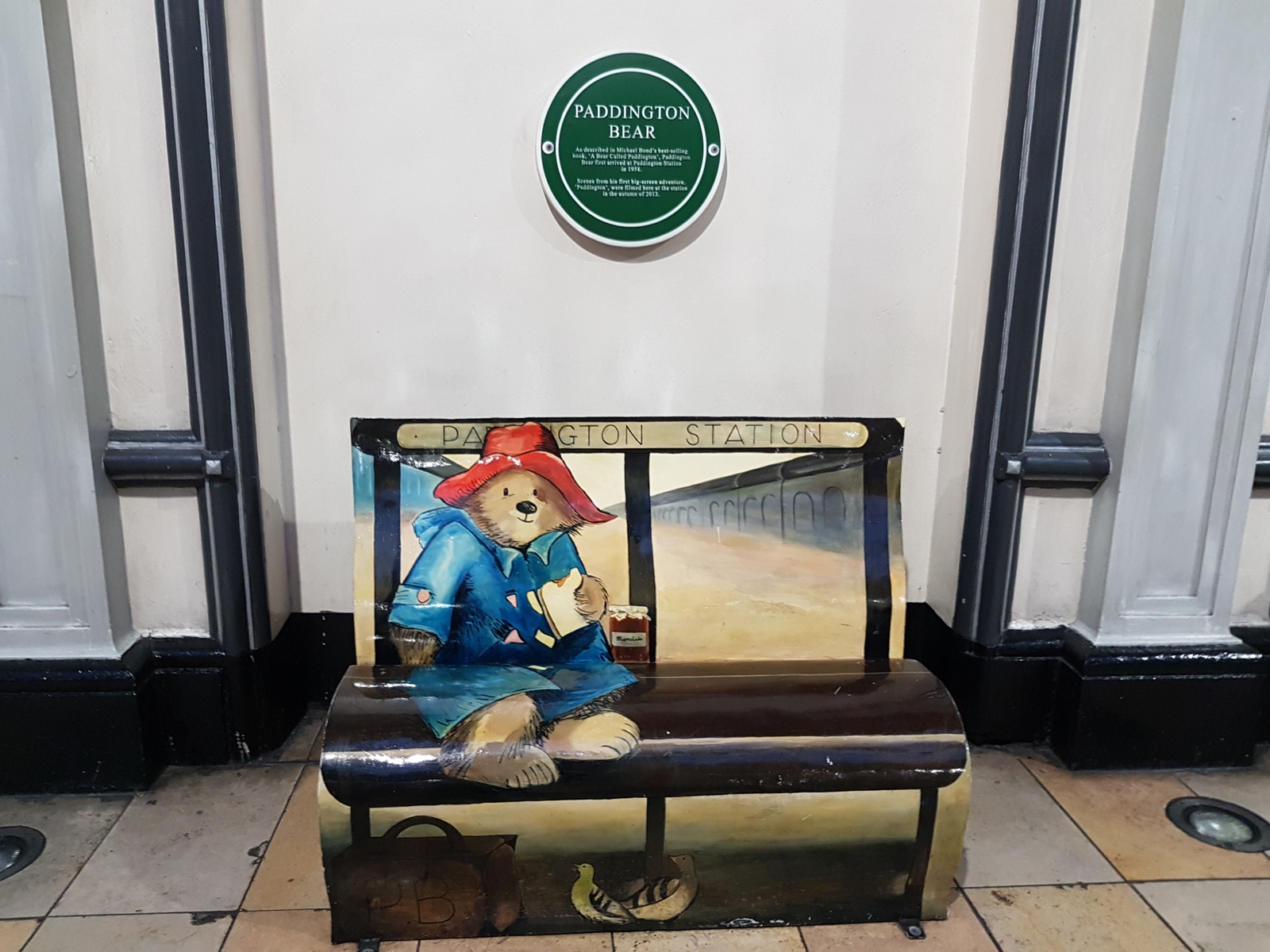 I've always had the impression that Heathrow is perpetually packed so I was quite surprised that it was rather quiet. The plane wasn't at full capacity too, which is maybe why I got the ticket at such a discounted price. Airlines still have to fly regardless of whether they fill their seats because all of these flight routes are pre-booked long in advance. They just have to make do with less margins for certain flights during a time like this. It's still awesome to sit on Singapore's Flag Carrier again! #SingaporeanPride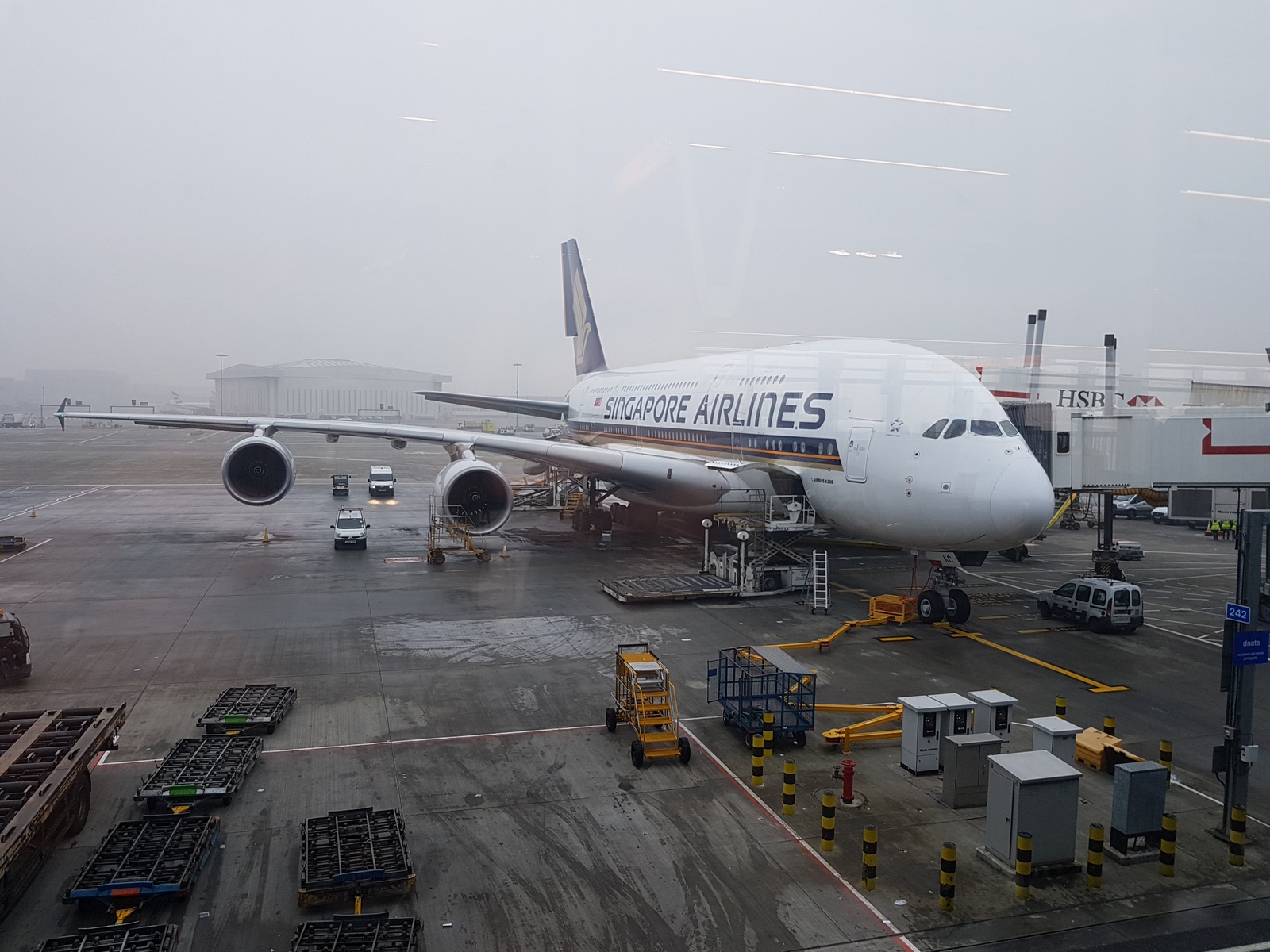 There was a long queue for take-off though, Air Canada, British Airways and American Airlines were all ahead in the pecking order so there was a bit of a jam at the runway, which was the first I've heard of. Maybe it happens all the time but I've never noticed it since I'm usually sleeping once I get on board. Clearly, this was a morning flight so I was wide awake and could actually pay attention to every little detail going on.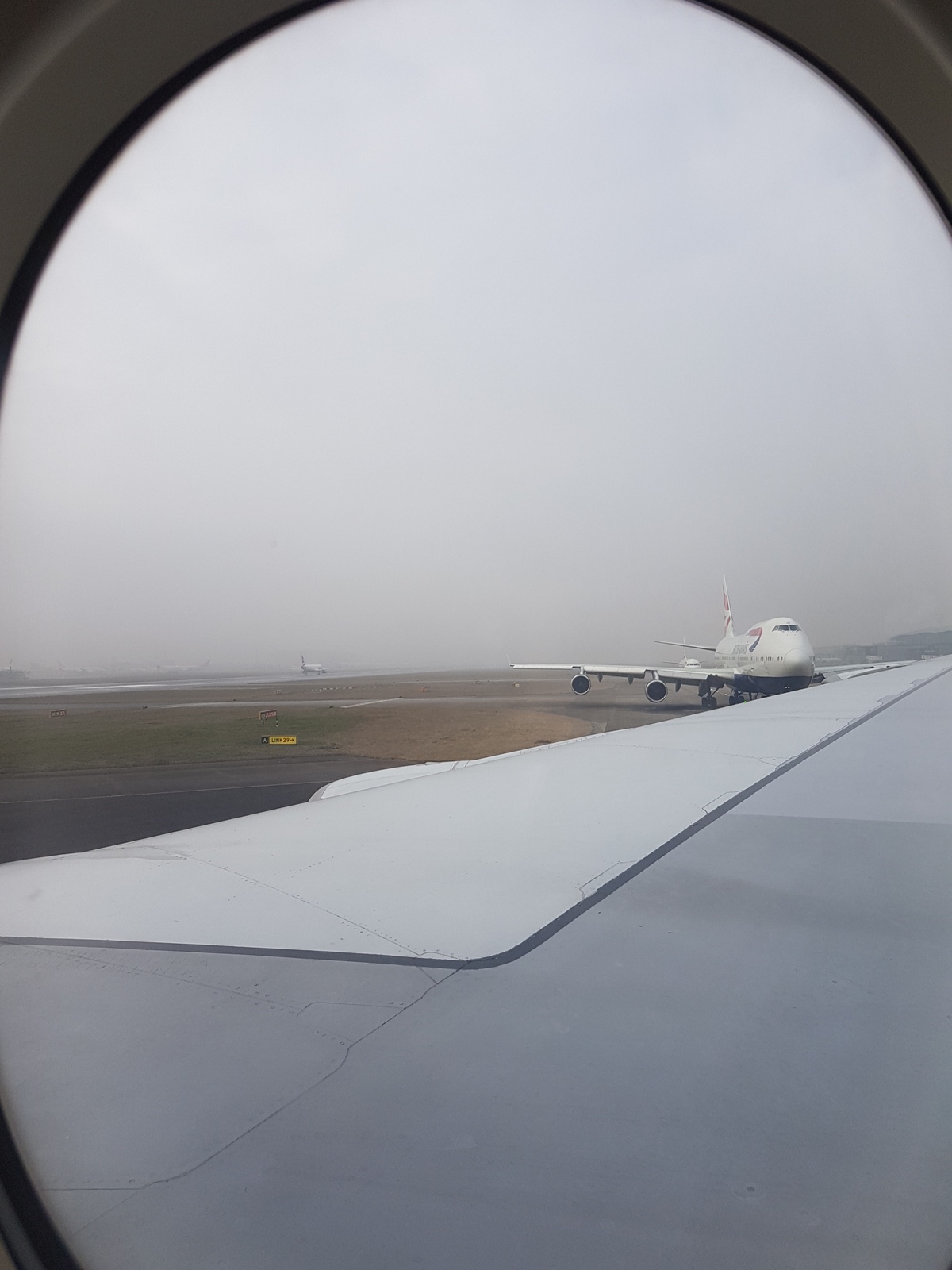 Obviously, I wasn't able to finish this and post this on the plane so I am now finishing up this post after landing back to a very wet Singapore. Apparently, it's been raining all day since yesterday…
That's not fog… That's the heavy downpour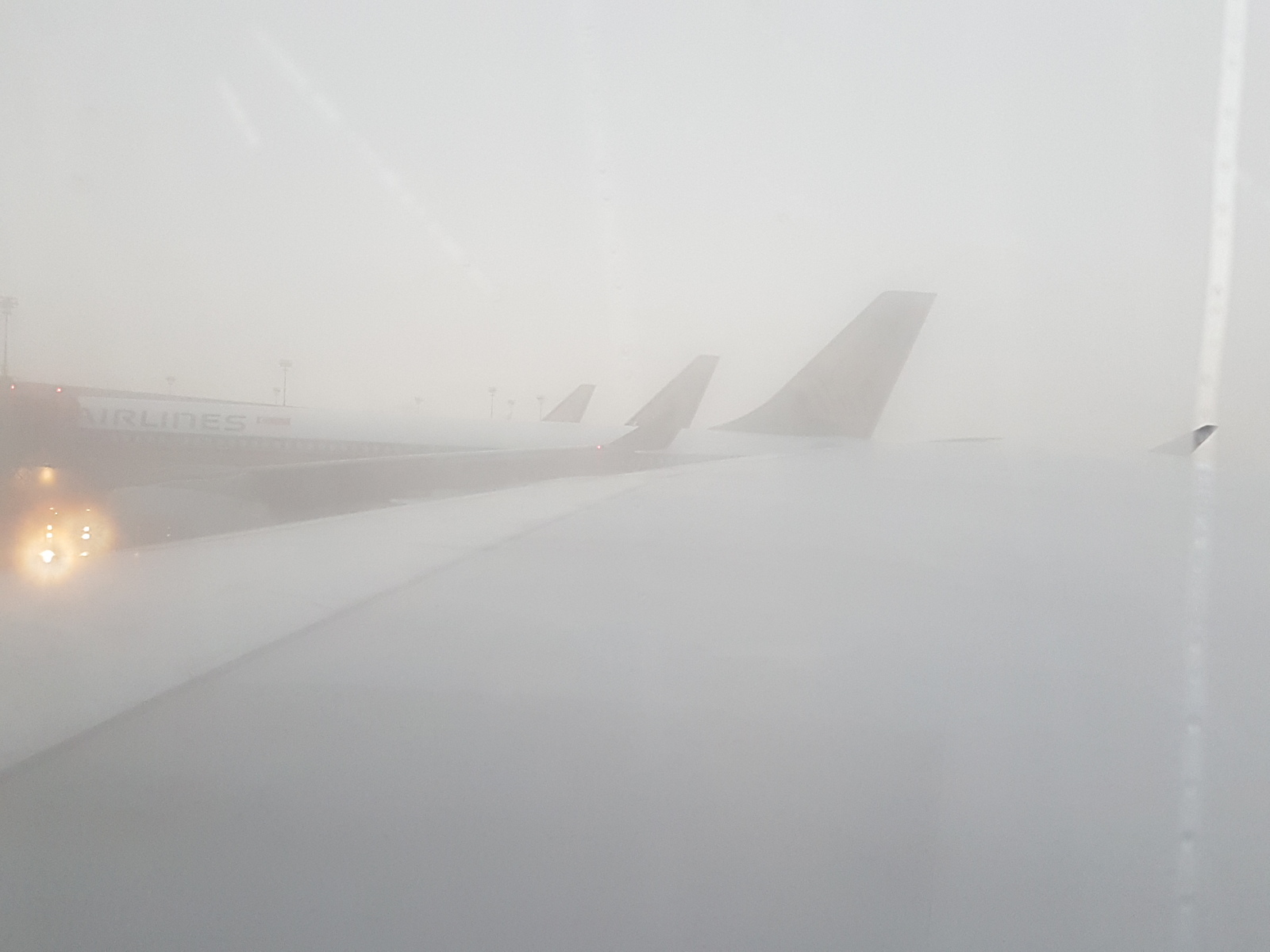 Oh well, hopefully it gets better before Chinese New Year because it's now just 3 days to go!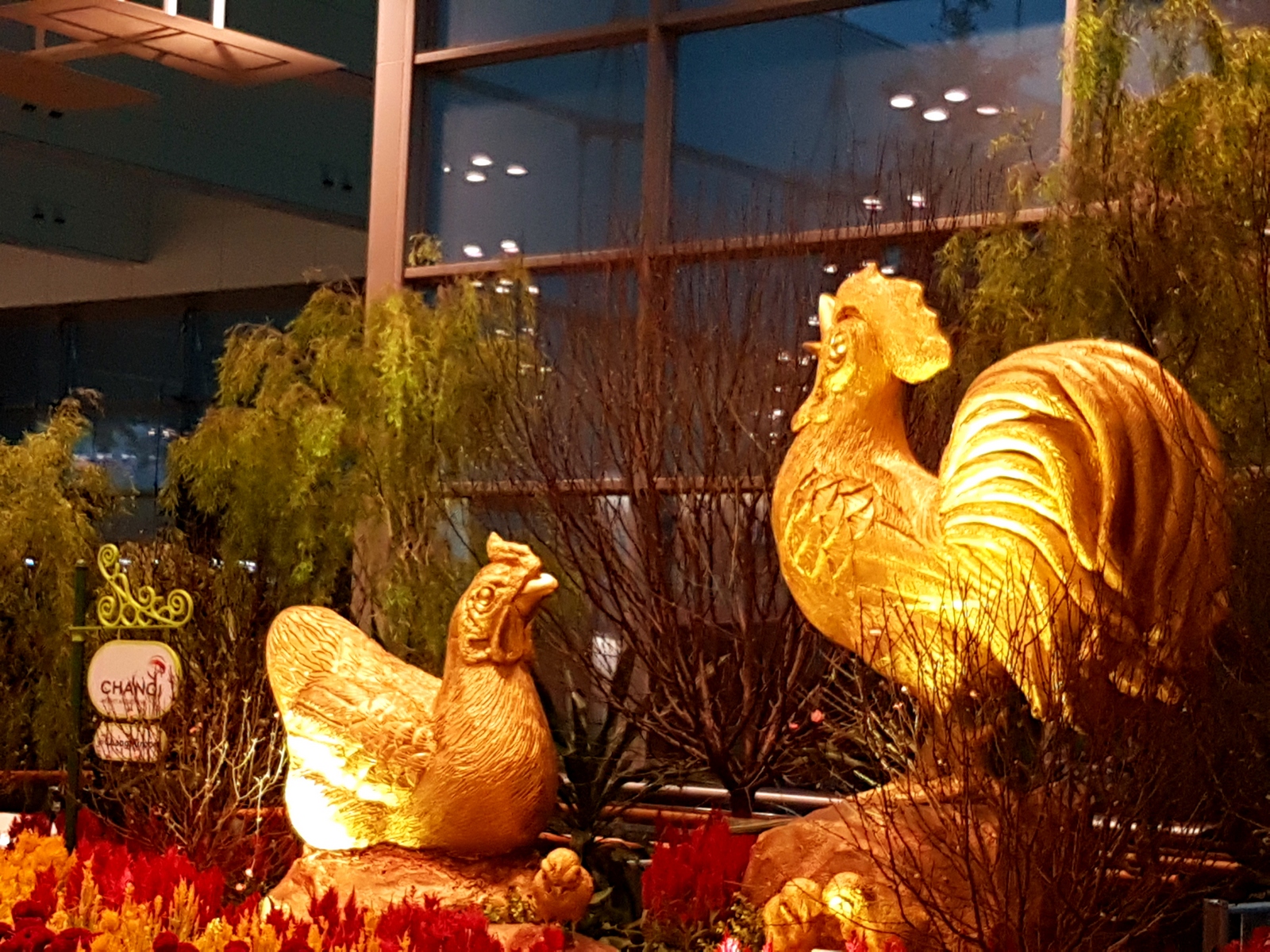 I get the feeling that my writing's a little disjointed today and I think it's because I wrote this on the plane and was drifting in and out. Or maybe it's because I'm still in shock that I'm back in Singapore again. Anyway… I assure you that the next one will be better!
See you in the very next post that'll come very soon. I promise the next post will be the "Christmas in Singapore" one that has been overdue since December. Till then, all the best to those who are still having exams! God bless you! 🌈
Ben