Hi everyone,
Hope you managed to figure out the reference in this post's title. It's from Green Day's hit song in 2005 "Wake Me Up When September Ends". It's been 12 years since… My word, time has flown by!
It is quite appropriate for me, personally though, because when September 2017 ends, I'd be done with my Masters Dissertation which is something to look forward to as well. That brings me to my apology for being away for more than a month. I've been writing my Dissertation proposal since the last time I posted and have been busy with my preliminary research work ever since while also working on another research paper on business process management. So as you can tell, it's not been much of an interesting 4 weeks. Been through the frustrating stages of writing and re-writing parts of my papers that I've almost lost track how many times I've changed parts of what I've written. I'm gradually getting some headway into both the research paper and the dissertation so come next week, I should be able to tell you more about them and I'll be sure to make it as interesting as possible.
Back to the part when Spring began! So apparently, Spring is upon us! It's hard to tell when you've still got gloomy skies like this though…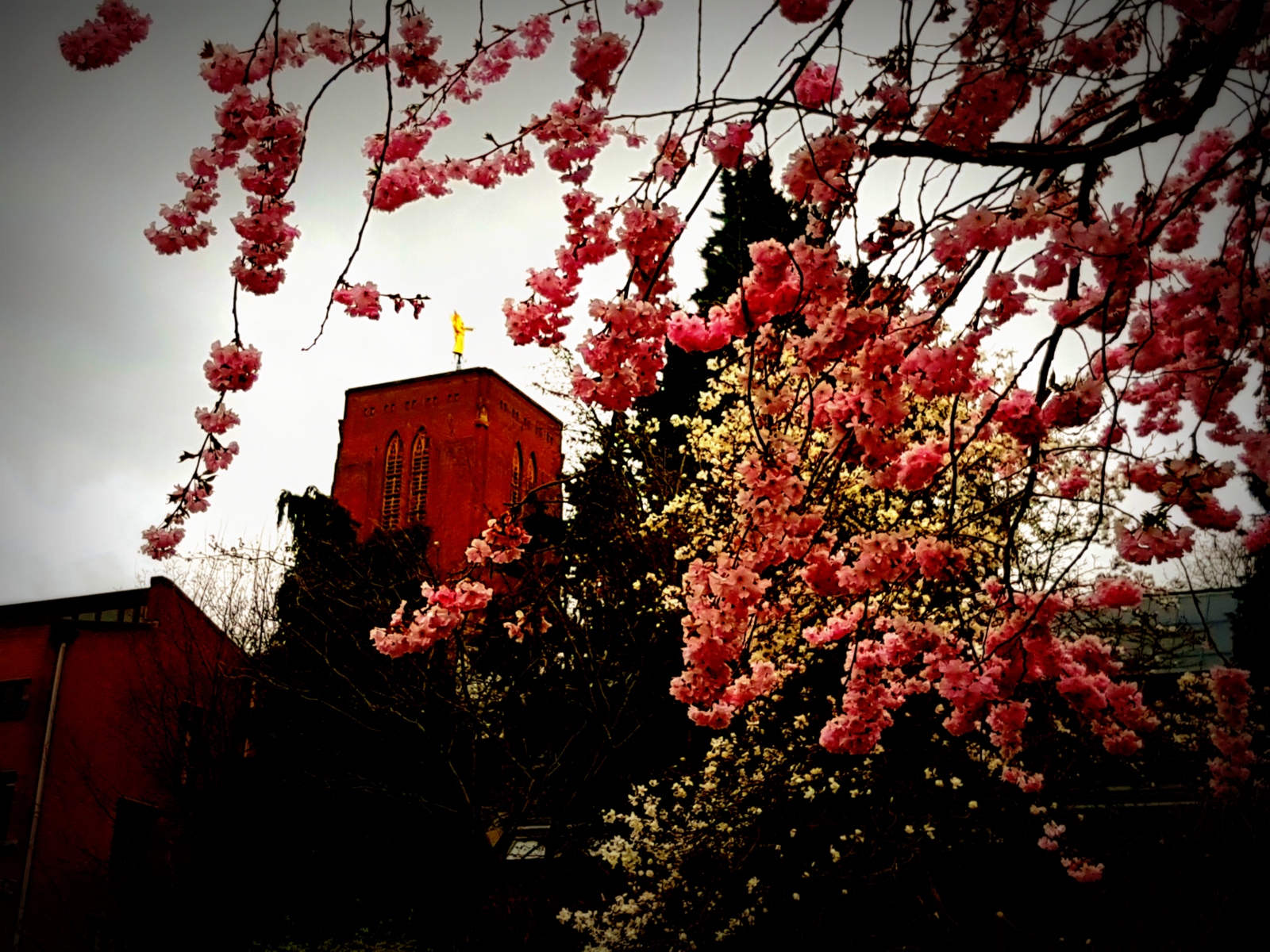 Truth is, the weather's been up and down recently. We've had bouts of nice Spring warmth but "when the cold wind blows", you better make sure you're wrapped up warm. (That was a cheap attempt at a song reference that the guys who've finished army would know for sure.) Spending the last days of Winter working on research meant that my music library has been my best friend, which is why I keep thinking of songs as I write.
Back to talking about the weather… As fickle as it may be, the days are getting longer now, which is brilliant because you don't get sunsets at 3.30pm anymore and you feel that things are a bit more normal again. Plus, you get beautiful sunset glows at around 5.30pm or so and it's lovely!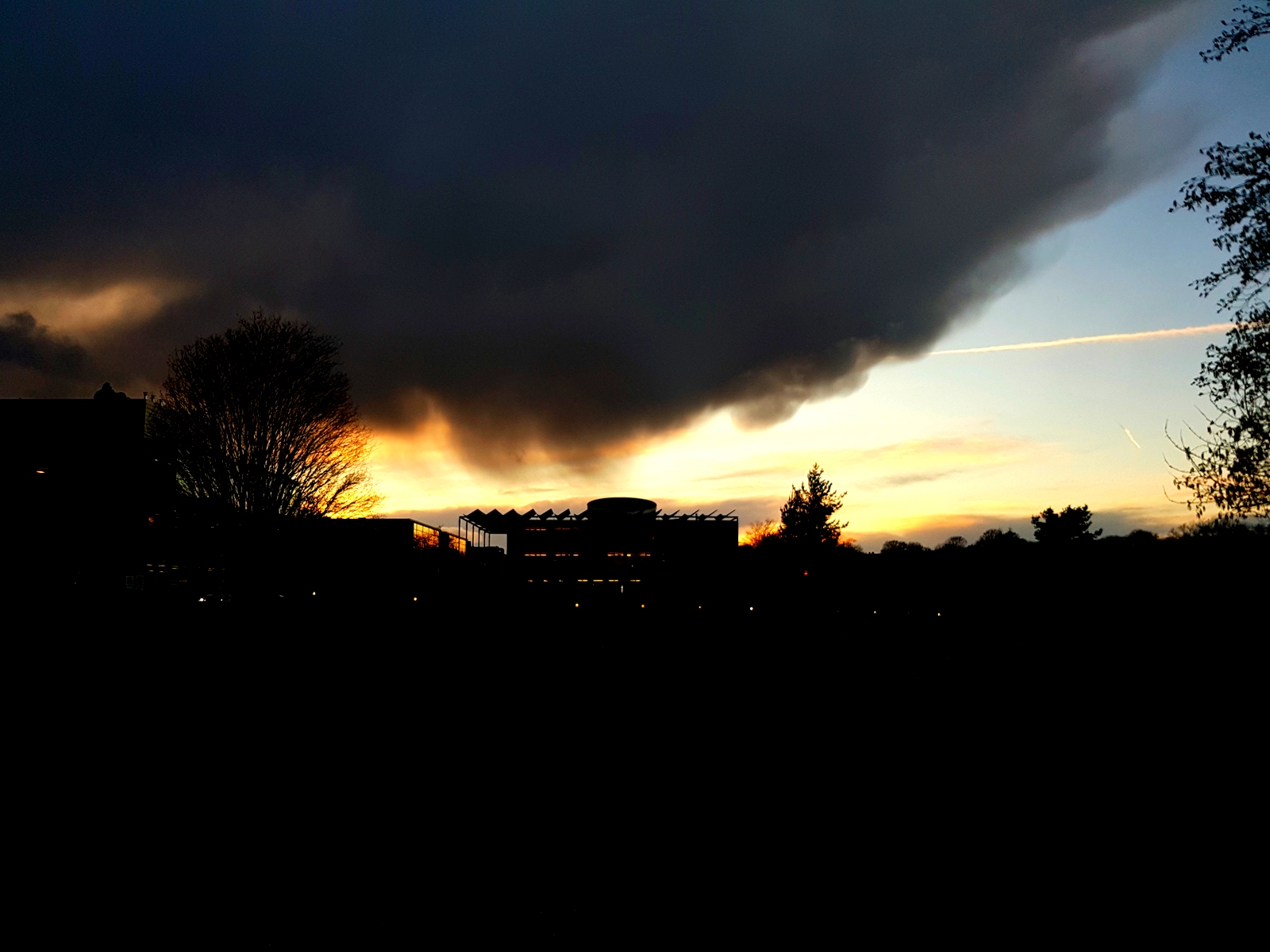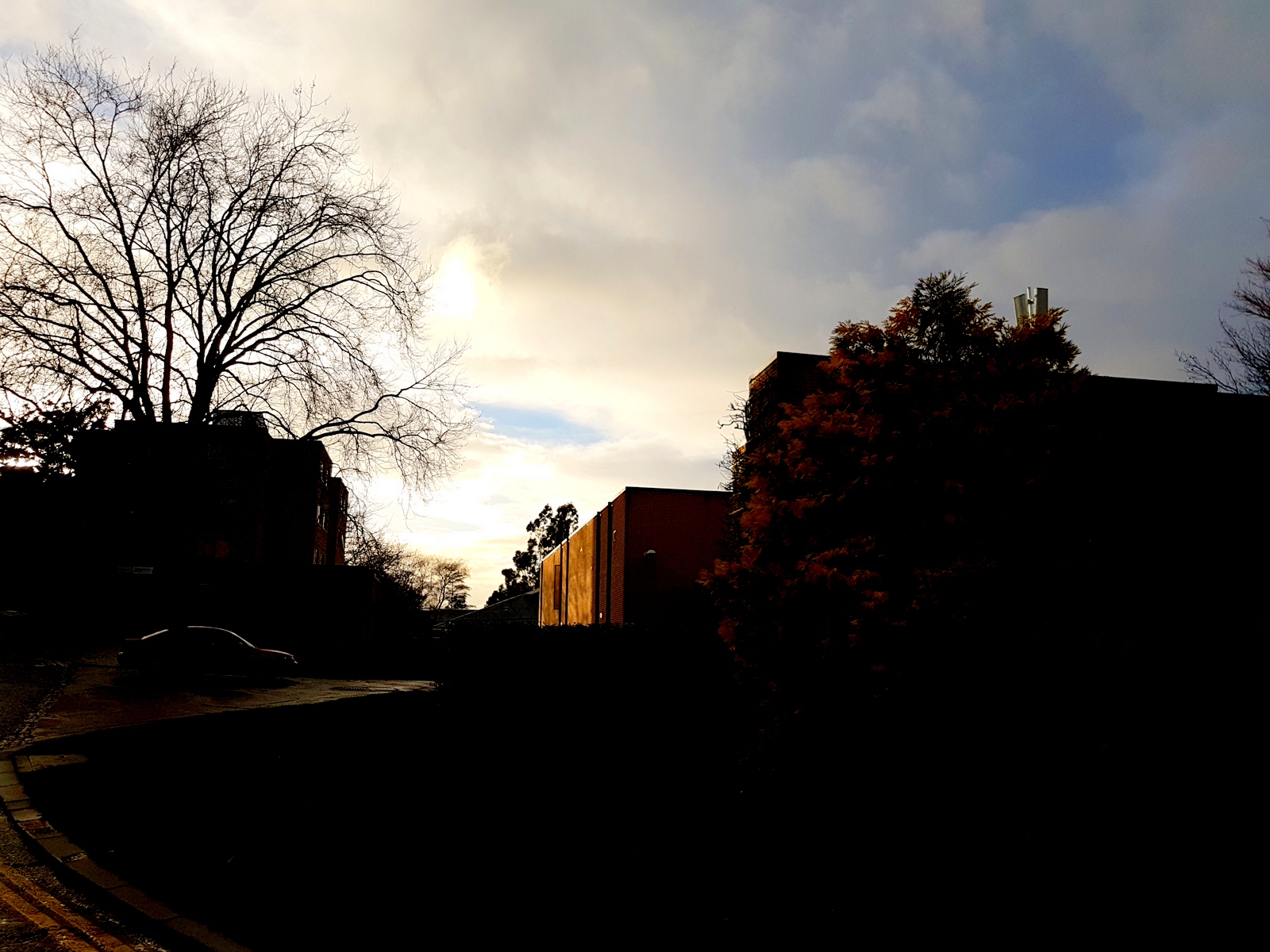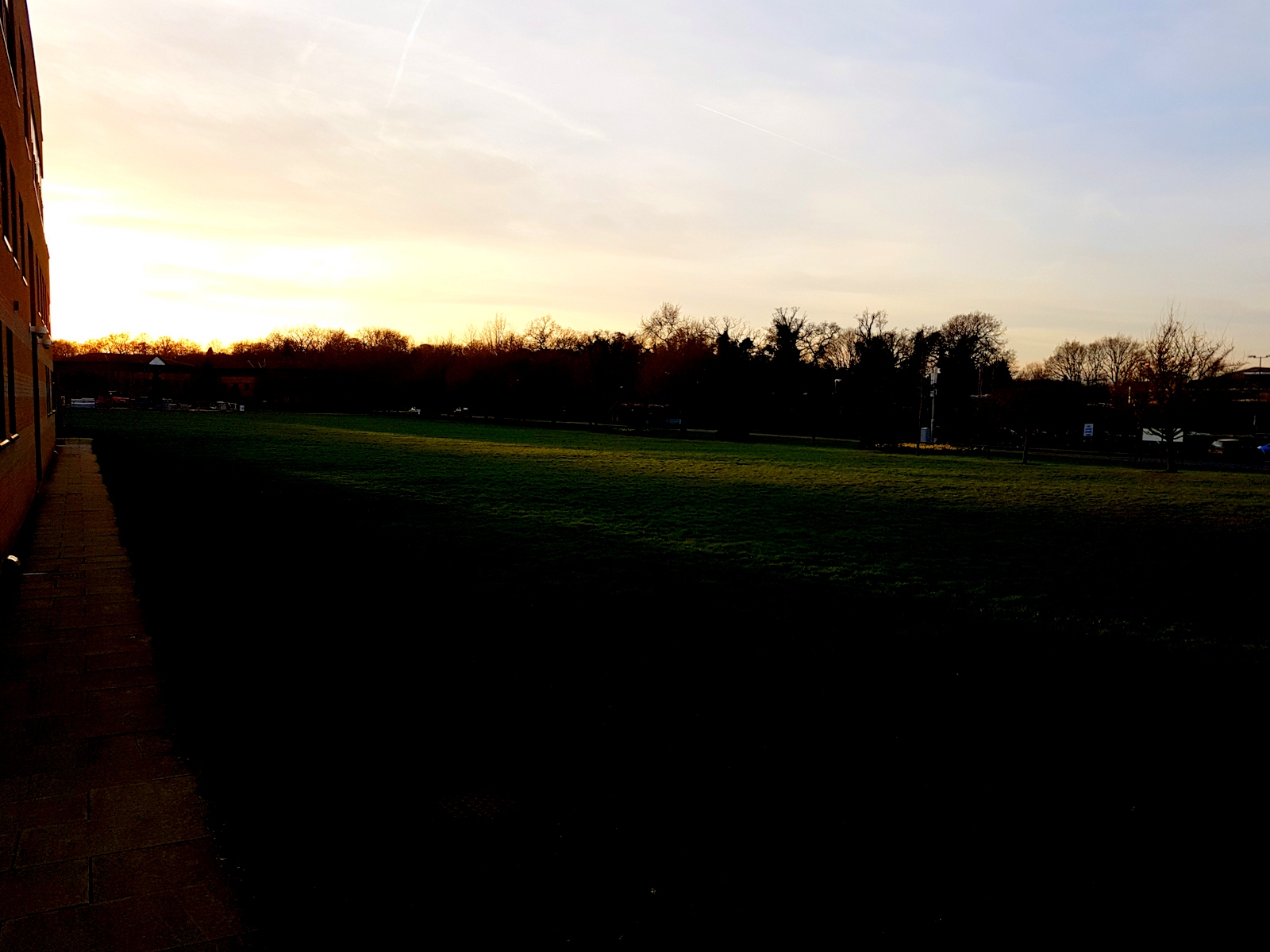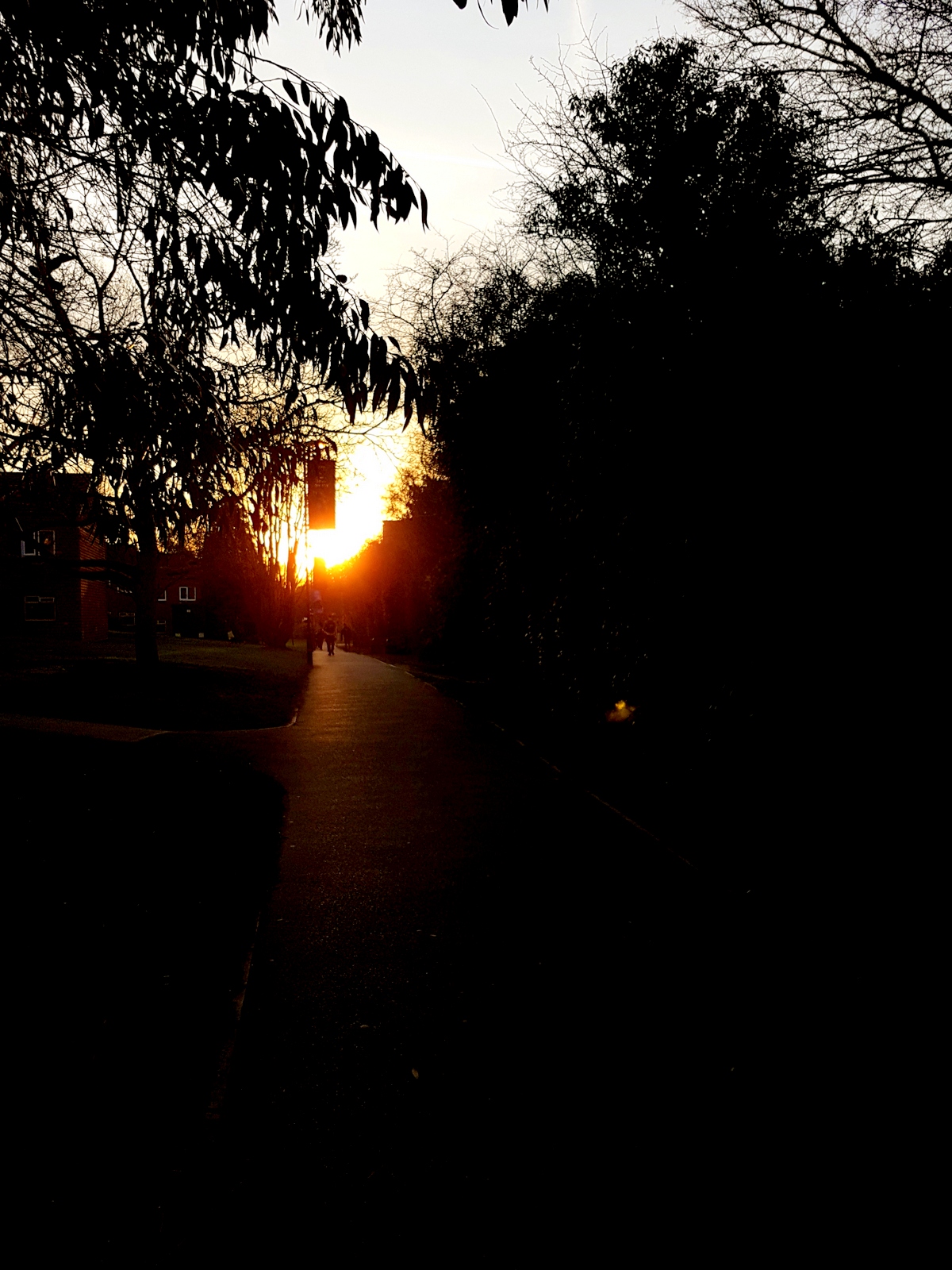 The sunset glow is pretty, isn't it? Well, when you're so caught up with work, sometimes you need to take a walk and appreciate the little things in life that's worth enjoying. I'm sure we can do that in Singapore too but the fact that we're a city state means almost everywhere is filled with hustle and bustle. Being in the UK and in Guildford helps you appreciate the slower pace of life and the quietness of an English town. Plus, you get the benefit of enjoying the sunset with nice cool weather without having to break a sweat in the humidity.
We're now into Week 7 of Term 2 already and it's really scary how fast it's flown by because after Week 8, it's the Easter Break which spans the entire April (which I'll spend most of continuing my research, of course!). So it's kind of a mid-term break of sorts when the timing is perfect since it's not as cold anymore.
I remember the Easter break I had while I was on exchange back in 2014 and I spent the entire month away travelling to over 10 different cities, InterRailing in Germany, France, Belgium and driving in Croatia (which remains my favourite European destination). If you do eventually go there, Dubrovnik is an absolute must to visit.
Here's how it was 3 years ago: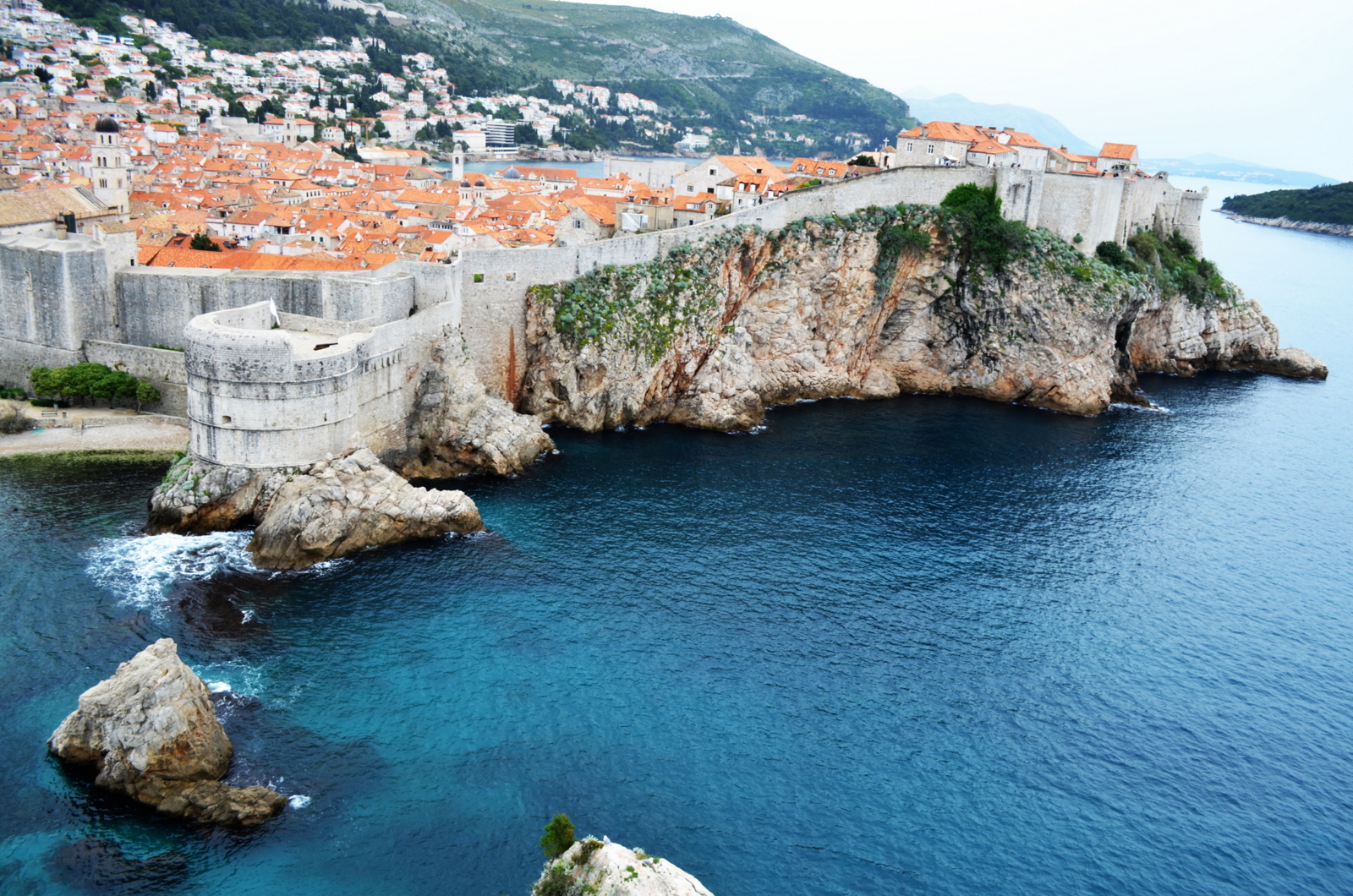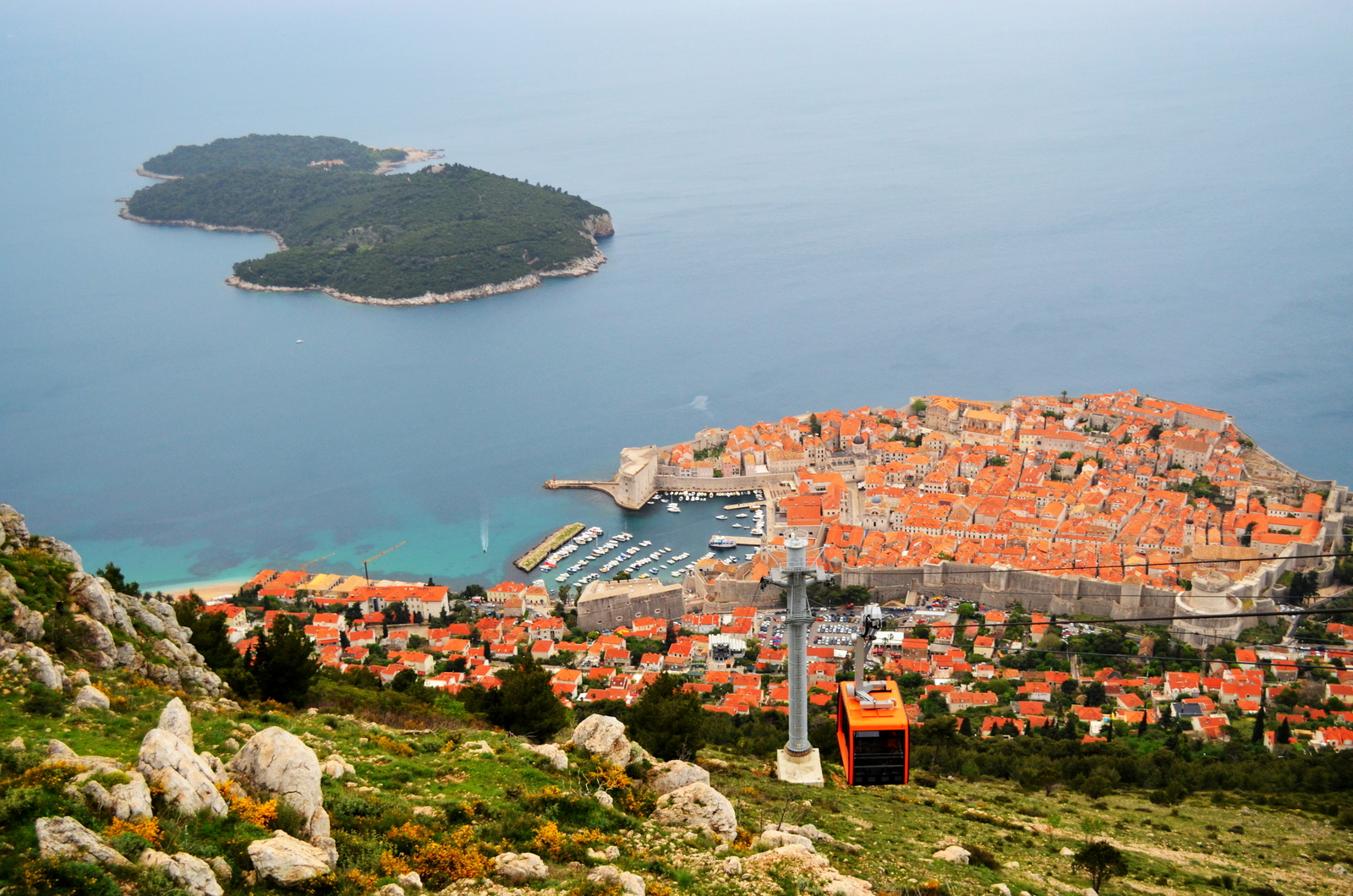 Back to 2017…
When I said I was spending all my time doing my research paper earlier, it wasn't entirely true… I managed to find time on 2 alternate Wednesdays to take a midweek day trip to Portsmouth with my friend and Business Analytics coursemate, Giorgi and then to Oxford last week.
Once my first research paper is done, I'll be back to share about Portsmouth and then Oxford. That should be next week! Until then… Have a blessed week ahead!
Ben