Hello again! 😊 The final semester of my academic journey has just started and I want to use this time to reflect on the friendships that hold a special place in my heart, my friends from the Surrey Singapore society.
The Surrey Singapore Society was set-up in 2014 to serve as a support network and a platform to foster a greater sense of national identity & rapport among Singaporeans within the University. The society also welcome students who are interested in learning more about Singapore & its unique identity of being a cultural melting pot. 
Our events are very informal and whenever possible, the committee tries to organise an event every month to get members together and have fun over food and games.
👇🏼 The committee for the current academic year of 2019/2020.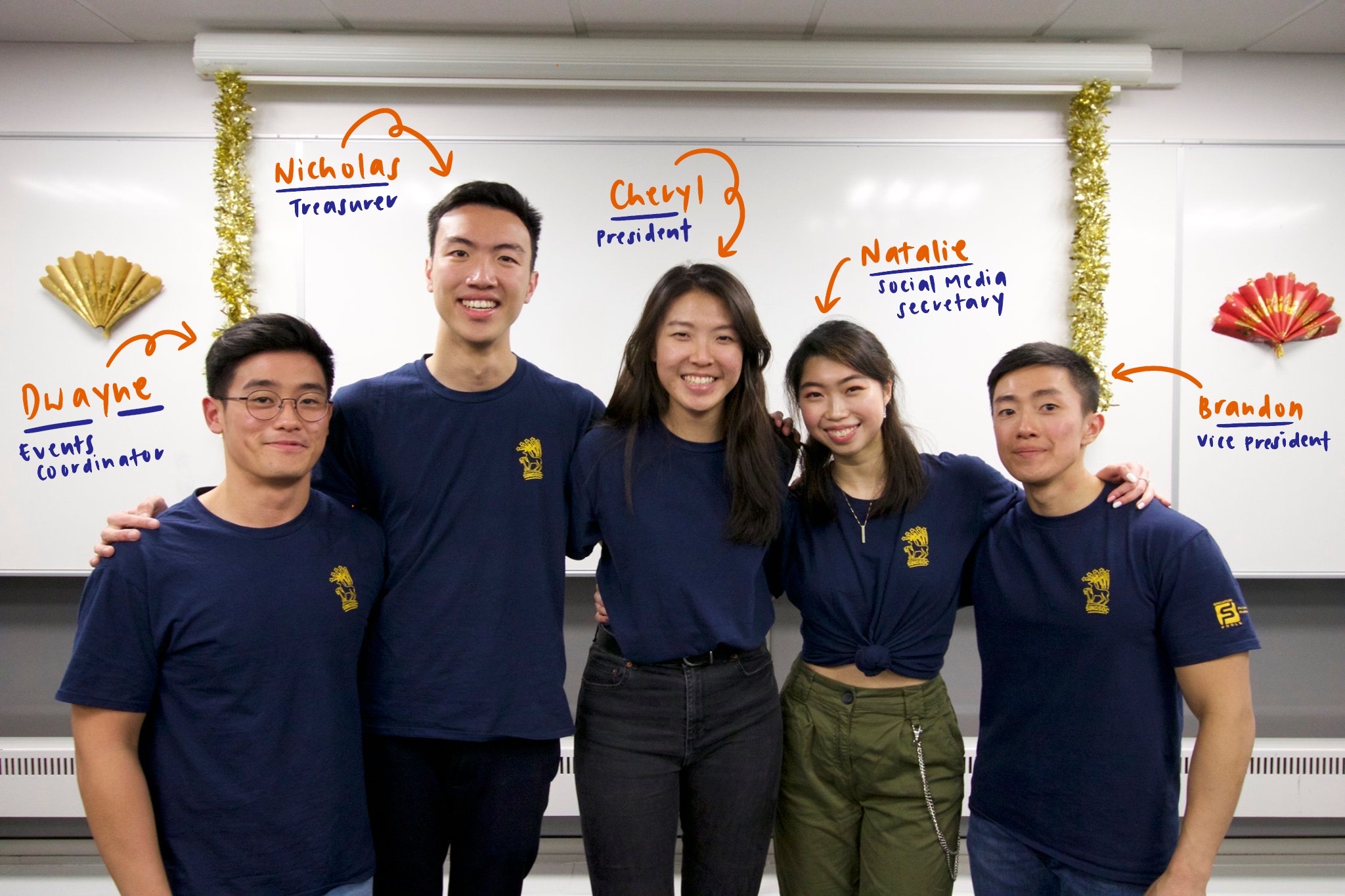 ---
The idea of moving to a new environment can be really daunting hence the society organises pre-departure events to bring freshers and current students together and foster new connections. As a fresher, it will be nice to know that you have some friends even before school starts. 😌
The recent pre-departure event at Botanic Gardens Singapore
Those who missed the opportunity to attend the event in Singapore can always find us at the freshers fair and meet some fellow Singaporeans the week before school starts!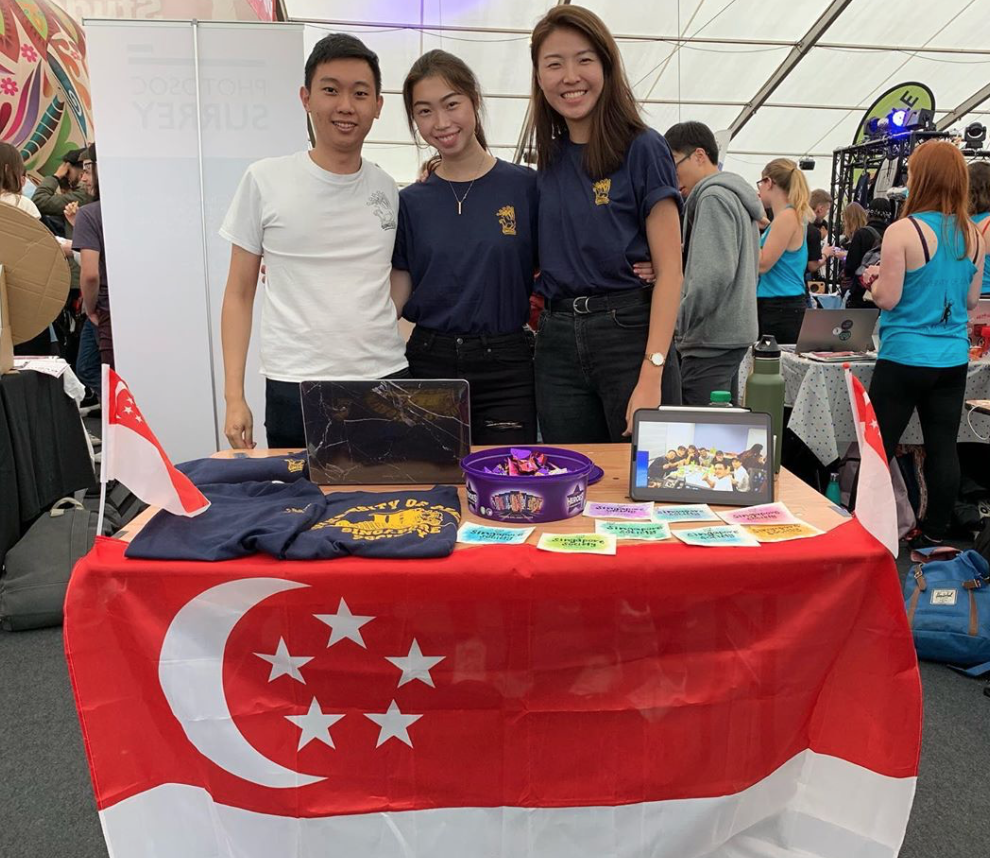 ---
Once school officially starts, there will always be an official meet and greet event for members to get to know one another and foster new memorable friendships.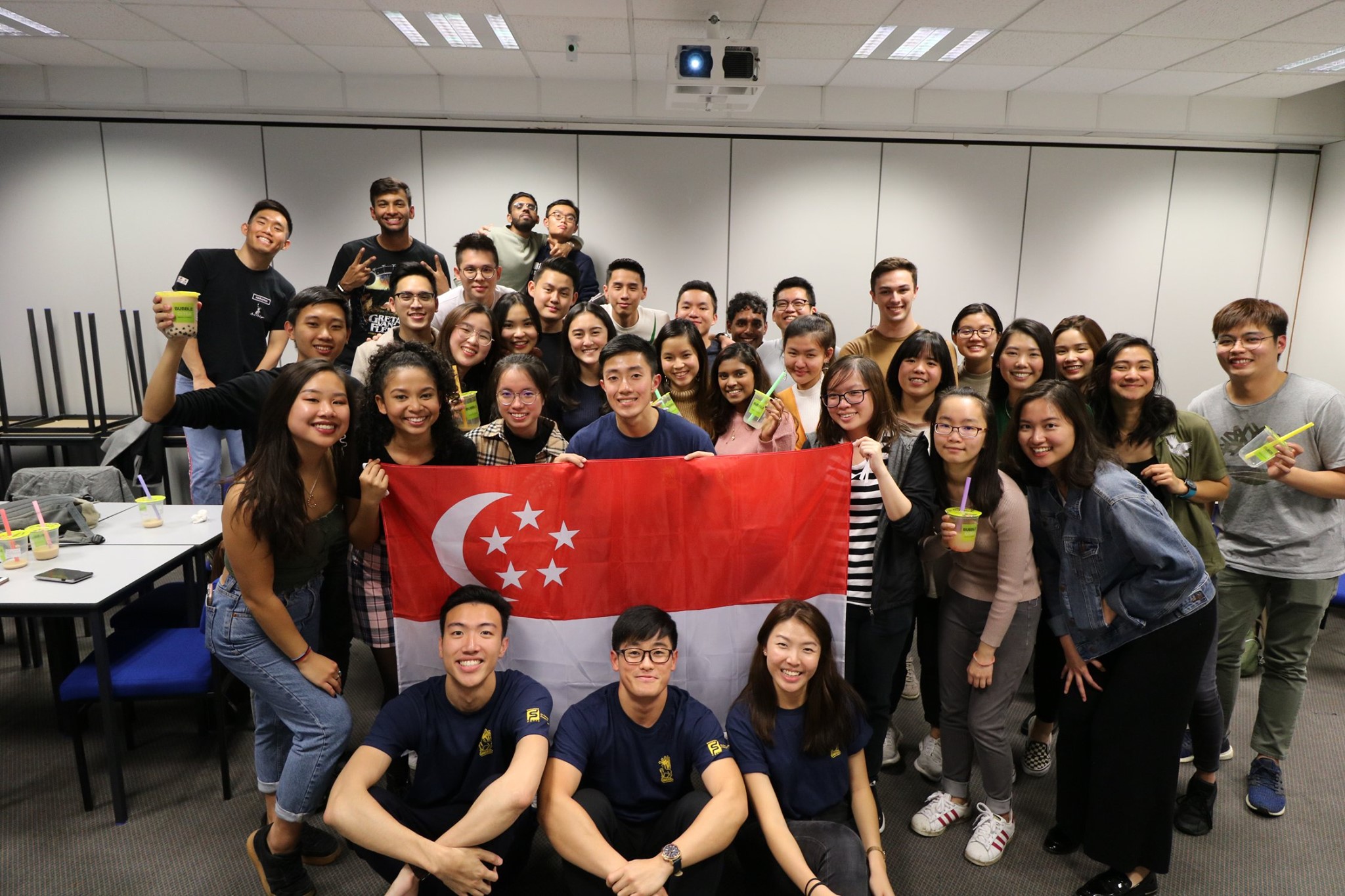 ---
Occasionally, we will organise some informal events out of school. The most recent gathering was in November where we went to a board game cafe in Guildford. A pleasant way to unwind from assignments and have some fun with friends. 🤗
---
No doubt, Christmas parties are a must for December. 🌲We organised a Christmas event to exchange gifts and chat over pizza before winter break starts.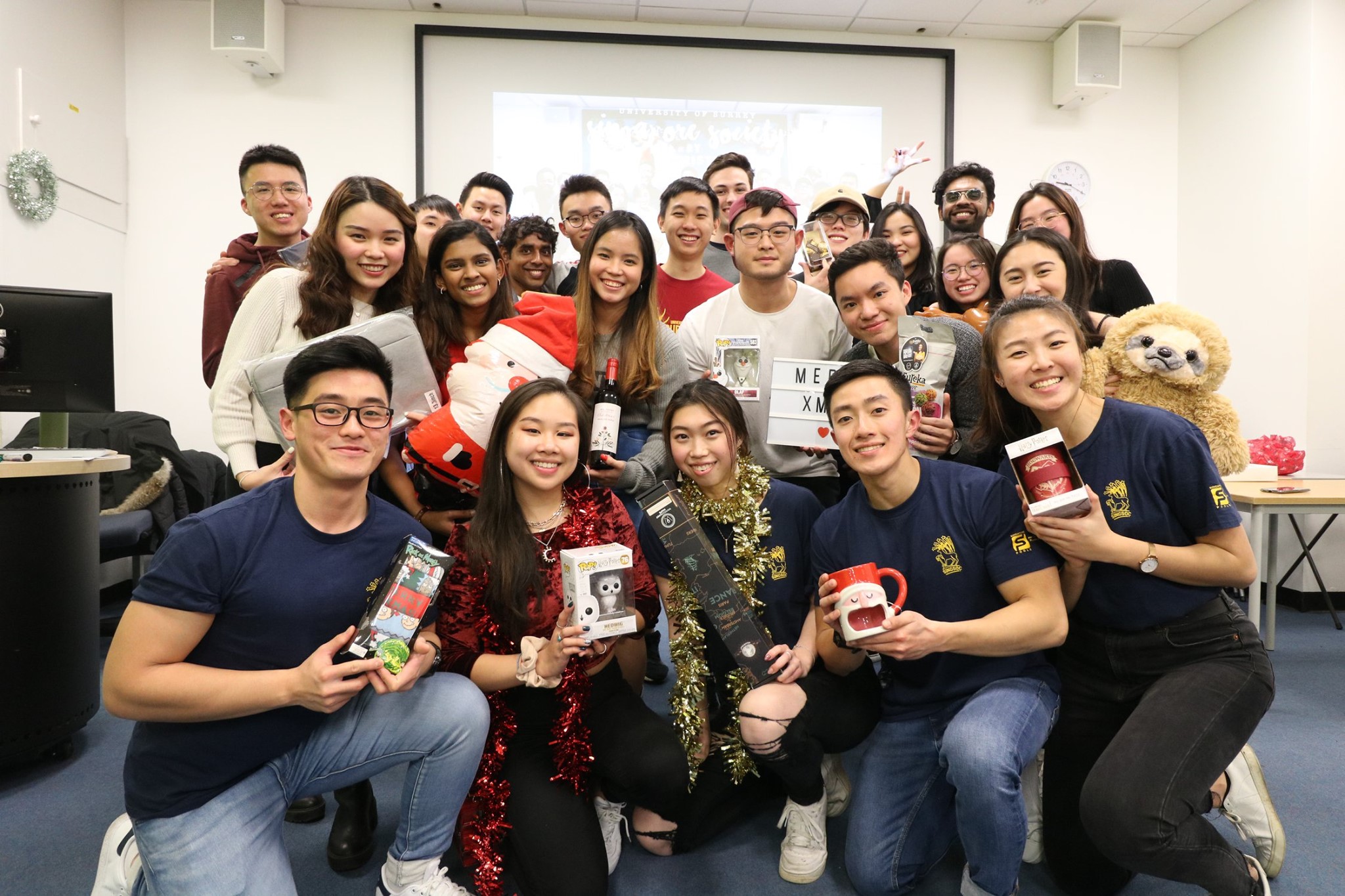 ---
Just one week ago in this new semester, we had our Chinese New Year. it was great to have everyone back and we also met some new faces as we had a group of exchange students from NTU and SMU who joined us in this festive celebration! 🤗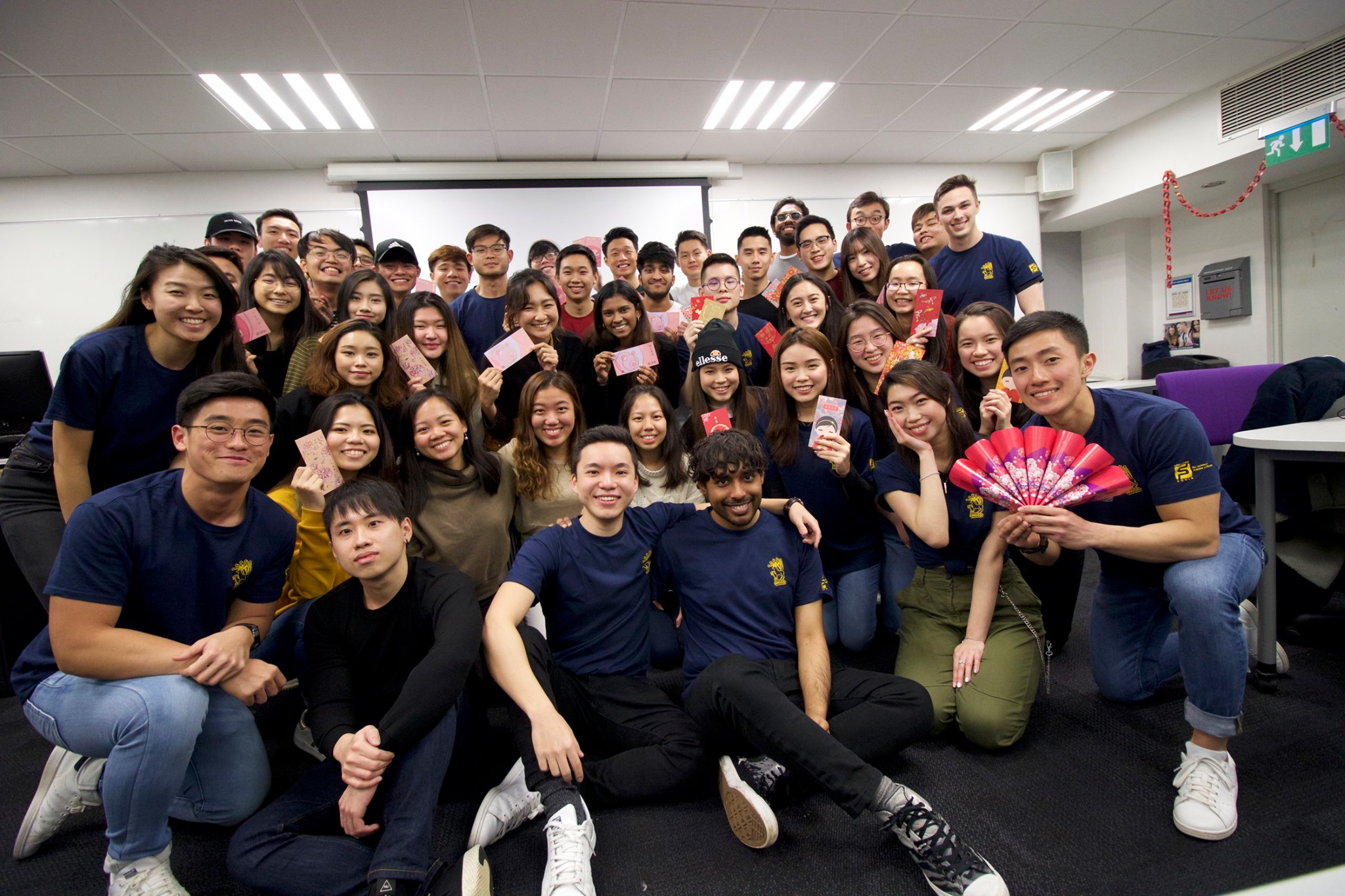 Food is always the highlight. We started the event with Yusheng followed by a spread of Chinese dishes 😋. It does feel like I am back home for Chinese New year 😌.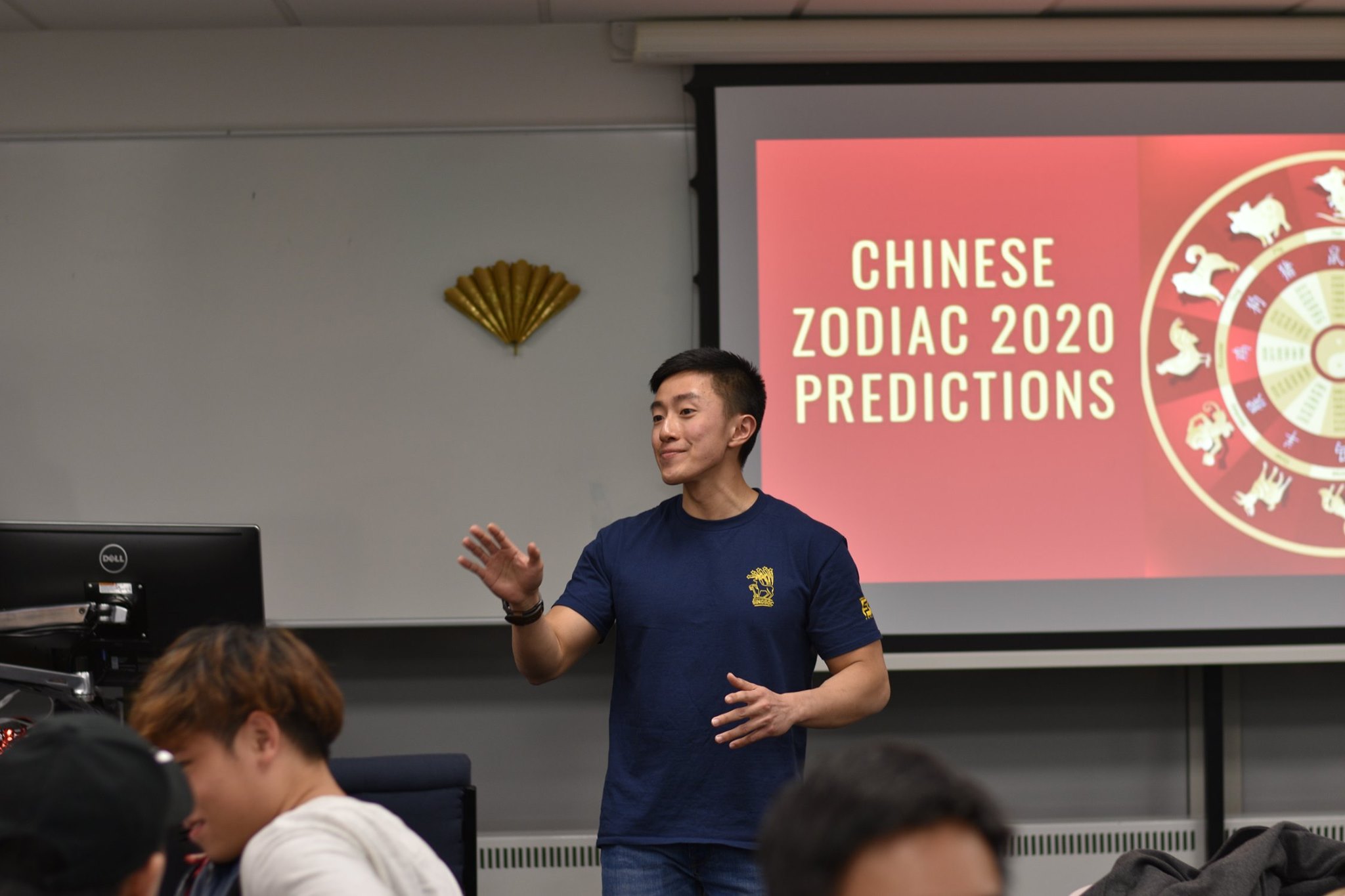 And of course, what is Chinese New Year without zodiac predictions. We have our resident Feng Shui master to give us his forecast for the year – it was a good laugh 😂
---
Being in the school for around 3 years, I have to say some of my closest friends are those from Singapore society 😌. It is always nice to have friends from your hometown who can relate to your problems and minimise the chance of being homesick.
"There are friends, there is family, and then there are friends that become family."
So if you do happen to be a Singaporean going to or is already in Surrey or just someone who is interested in the country and culture, you can always join any of our events! We usually post updates on our Facebook page and Instagram account.
Find us on Facebook – University of Surrey Singapore Society
or click this link: https://www.facebook.com/groups/surreysingapore/
ind us on Instagram @surreysingsoc
or click this link: https://www.instagram.com/surreysingsoc/
Once again, if you have any questions, feel free to reach out to any of us!
Till next time, see ya! ✌🏼
Cheryl Nam