Calling all budding film makers?  This is your chance to win £150 and the opportunity to create a promotional video for the Student Enterprise Team for a one-off payment.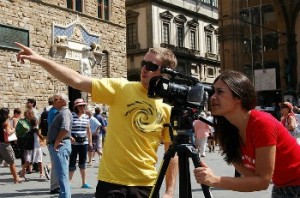 All you have to do is create a short video of no more than one minute showing the Student Enterprise Team why you should choose to study at the University of Surrey.
The winner will receive £150 and the chance to work with the Student Enterprise Team to create a promotional video for a one-off fee.
Get creative!  To take part, send your name, email address and team name to studententerprise@surrey.ac.uk by Sunday 16 November and submit your masterpiece by Sunday 23 November.  The winner will be selected by the Student Enterprise Panel.

If you have any questions, please email studententerprise@surrey.ac.uk.  We look forward to seeing your creations.