Just before the Easter break, Student Enterprise once again hosted its fantastic annual Building an Entrepreneur Event, an exciting showcase of talent, ideas and start-up businesses of Surrey students and graduates.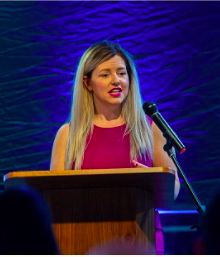 Previously run as a live on campus event, Building an Entrepreneur took on a new exciting digital spin this year! Held online across three lunchtime sessions, three cohorts of student and graduate intra and entrepreneurs took to the stage to pitch their journey or start up to an audience of University staff, students and local businesses.
Despite the new digital format this year, we had a brilliant turnout! The pitches ran seamlessly and following each presentation our speakers had the opportunity to engage in an insightful Q & A discussion with members of the audience about their start-up journey and hear feedback from mentors of the local Surrey business community.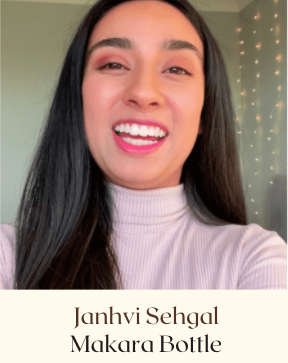 For Janhvi Sehgal, President of the Surrey Business Society and founder of Makara Bottle, a business in the testing stage of developing sustainable glass water bottle products, the opportunity to present to people that could truly help to advance her business was like no other. "It was definitely different, as I've hosted many events in my role as President of Surrey Business Society this year so I was fairly confident in the presenting side itself; however it's a completely different ball game when you're talking about your own idea that you have such a passion for. The BAE audience was incredible and made me feel really at ease. They had some brilliant questions which have helped in developing my idea further through the research phase.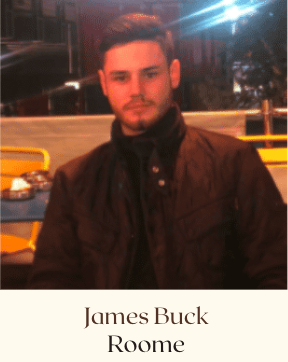 James Buck, a University of Surrey Student working on his own business, Roome on his PTY placement year, an app connecting like-minded students looking for accommodation, really enjoyed pitching at the event. "It's hard to fit everything we've done over the past year into 5 minutes. It was brilliant to get feedback from some experienced entrepreneurs and business people within the local community. I'm so excited about Roome so it was amazing to be given a platform to share that excitement with other people".
Well done to our speakers on all your hard work in perfecting your pitches. We can't wait to see what the future has in store for you!
We would like to extend a special thank you to the University staff, students and local business people who came along and offered their feedback, advice and valuable insight to assist our entrepreneurs on their onward journey, and helped to make Building an Entrepreneur 2021 a success.
If you have a business idea and are looking to get involved in the Student Enterprise community, click here to sign up!