Moe Ahmed joined Clutch Space Systems for 6 weeks to support their Digital Marketing and Content Development needs.
Ricky D'Costa, Business Development Manager at Clutch Space said, "Moe helped produce digital marketing content for our social media platforms and also helped create an organic growth strategy for Twitter. His technical capability allowed him to understand Clutch Space technology very quickly, and with his background knowledge and through internal technical discussions, produced a whitepaper titled 'The Future of Software Defined Systems in Space', which will be used both internally and with external clients. Moe understands the reasons why Clutch Space is focusing on software defined ground systems and has actively pitched some of his learnings to potential leads at the Farnborough 'Space-Comm Expo', the first face-to-face space conference post-Covid. He has represented Clutch Space very well."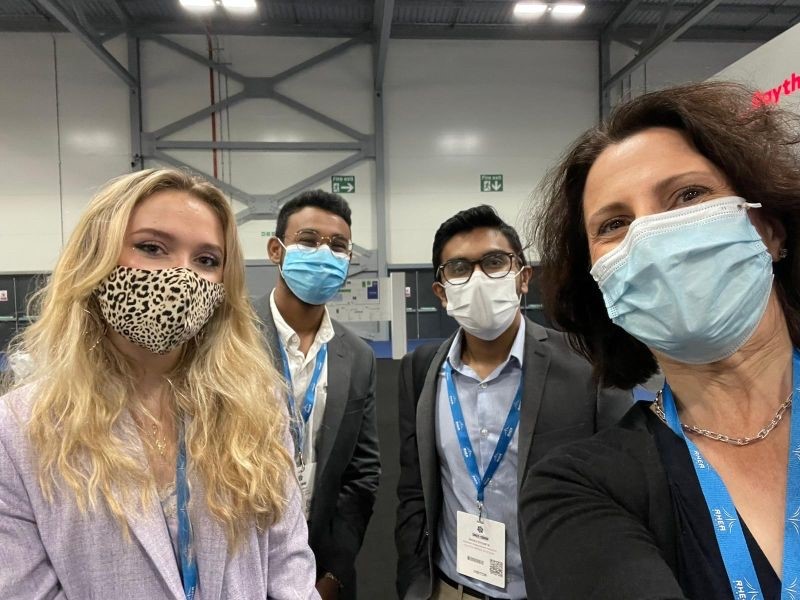 Moe stated that, "As someone with future venture endeavours, this internship helped me understand the market distribution for SMEs and big organisations. As a technical person there is so much in business development that is needed to be learnt and understood, fortunately Clutch Space offered me that position to bridge my technical capabilities and business skills. This opportunity gave me the chance to work on developing my digital marketing skills."
Host company's Ricky continued, "Moe's inquisitive, curious and energetic personality was welcomed by all in the team. He helped develop and fill the missing gaps in our website content which will be implemented in a new version of the Clutch Space website over the coming months. His ability to understand complex and technical topics quickly, due to his engineering background, helped him to understand our philosophy and technical roadmap very quickly."
Looking back on his experience, Moe said the internship was, "Amazing with a lot of support and guidance at my disposal. I like that fact that there was a lot of support available when needed from all company members. Therefore, making it easy to settle."
Moe took part in the Surrey Digital Interns programme 2021, where 20 Surrey students and recent graduates were picked by local start-ups and SMEs to intern for them this summer in a variety of digital roles. This internship programme was curated by Student Enterprise and generously funded by Santander and the ERA Foundation. The purpose of the programme was to benefit both the intern and the start-up or SME equally, encouraging knowledge exchange, improving employability for the intern and creating resource for those small businesses in our ecosystem.