Hello everyone!
So both A-Level and University exams are certainly underway and whilst it's good to have all those healthy eating, extra sleeping tips there's also a few I can give for when it all gets a little bit too much … and trust me it does!
But that's ok, we've all experienced the pre-exam meltdowns/the world is ending revelations, but having someone there to help you through these moments is the important thing.
So here are a few tips for Surrey students….
1. The Centre for Wellbeing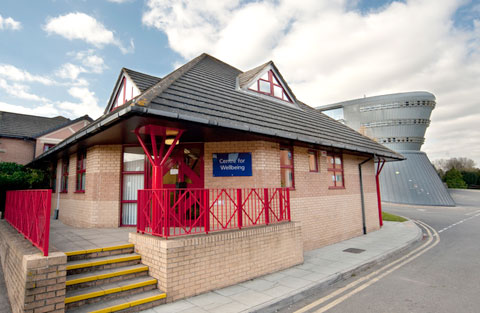 This is the mother of all support where students can receive psychological therapy in a confidential setting. The staff are so friendly and caring which really helps when you're feeling a bit down in the dumps. The services offer one-to-one counselling, group therapy, and offer seminars on coping and stress skills. Whether it is stress from exams, or something a bit more in-depth like depression and anxiety the Centre for Wellbeing is there as a free service to any Surrey students and it really is an amazing facility that students are lucky to have on campus.
2. On Campus GP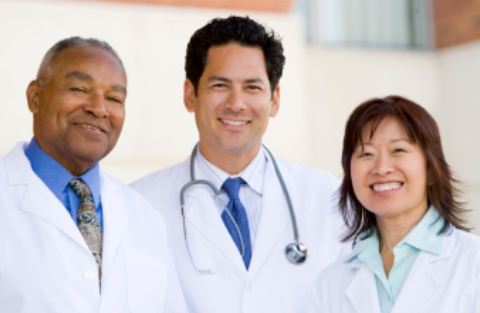 Studies have shown that stress can have a real physical effect on a persons body and health. I myself always seem to get ill around exam season; usually with some sort of rotten cold or cough, and it's always handy to have a helpful doctor right on your doorstep to nip any illness in the bud before it starts to effect your exam performance. The on-campus GP surgery, Guildowns Surgery, is free for any students who have registered, and they also supply students with doctors notes that can be used for extenuating circumstances applications – if you are too unwell to take your exam it can be taken at a later date provided you have evidence to show that you are not fit enough to attend any examinations. So really there's nothing to worry about!
3. Student Life Mentors
If what I've already mentioned wasn't enough Surrey also provides you with our friendly Student Life Mentors! These are usually final year students who are employed by the university to come and check up on all first year students living on campus to make sure that they have a friendly face to speak to if they need. These mentors are trained in peer meditation and hold non-alcoholic socials where students can de-stress and socialise in a safe environment. And they even have their own Facebook page!
4. Chaplaincy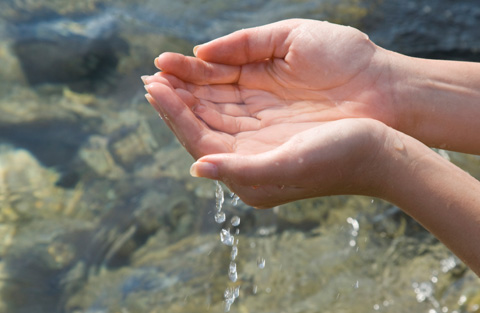 The university has really thought of everything; they even have a chaplaincy! This is a place for people of all faiths and beliefs to go and worship, pray, or receive advice. There is also a 'Quiet Centre' which can be used for meditation – a scientifically proven method to help relieve stress (as the daughter of a yoga and meditation teacher I can confirm that the results are true!). Check out the chaplaincy team here.
5. Students Union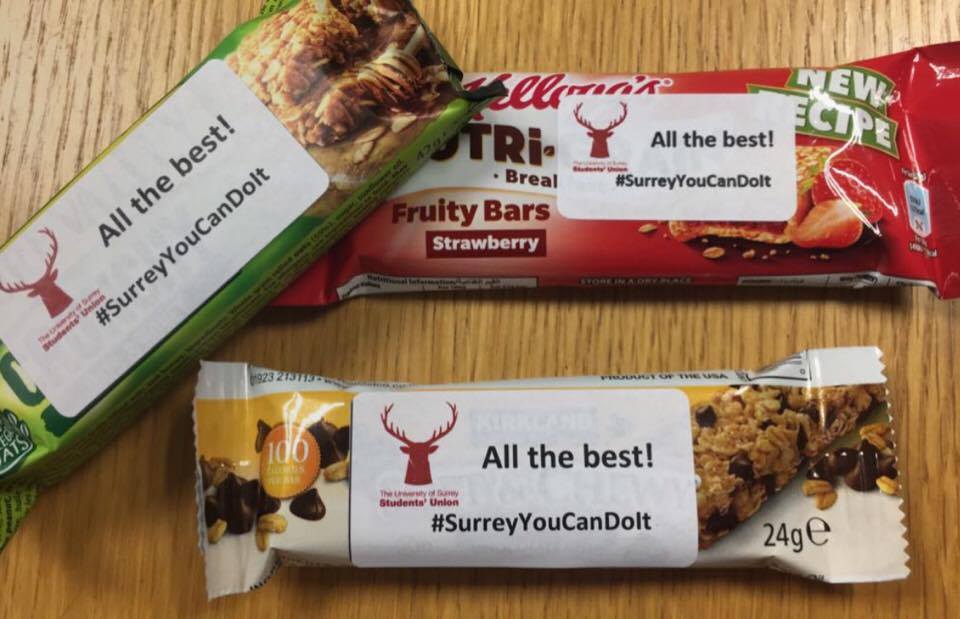 This exam season the union representatives have been around campus spreading love and support in their 'de-stresstival' campaign. The union sabbatical team have been handing out revision goodies in the library such healthy energy bars, and de-stress balls have been given out in the union for free.
Along with this the union have organised a de-stress 'Pets as Therapy' session where students are invited to come and play with some beautiful dogs for free. Research has shown that playing with or petting an animal can increase levels of the stress-reducing hormone oxytocin and decrease production of the stress hormone cortisol – just what you need during the busy exam period! Pets as Therapy is a charity which provides therapeutic visits and Surrey is lucky enough to be one of them this exam season.
6. Professors
Finally remember that your lecturers and seminar teachers are all there to help you along the way – it's their job! Most professors will have open office hours where you are free to drop in and speak to them about anything you'd like extra help with. Don't be afraid to ask for extra help if you're struggling with a particular subject or concept; they won't judge you and they won't think less of you for not understanding something. Degrees aren't meant to be easy!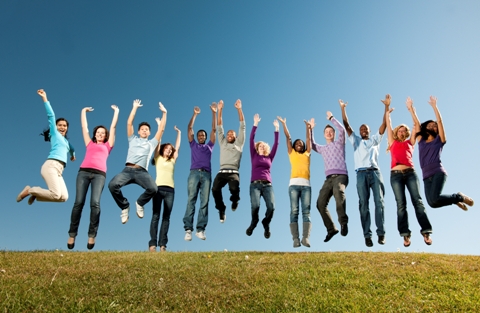 So I hope now you've read all of that you can feel a bit more settled – if you're struggling with exams there's more than enough help available – you just have to ask!
Good luck to all you exam goers, there's no need to pretend to have it all together – most of us don't 🙂