Find out everything you need to know about Theatre Society by reading our interview with Beth!
Please introduce yourself – what year are you in? What degree do you study? Some of your interests?
Hi, I am Beth. I'm a second year Theatre and Performance student. I love performing, specifically comedic performance, and have a passion for politics, environmentalism and feminism.
 What does your society stand for? Can you tell us a little bit about what you do?
Theatre Society started as the society for my course, Theatre and Performance, but has since become open for anybody to come to! We run workshops and encourage others to share their love of theatre!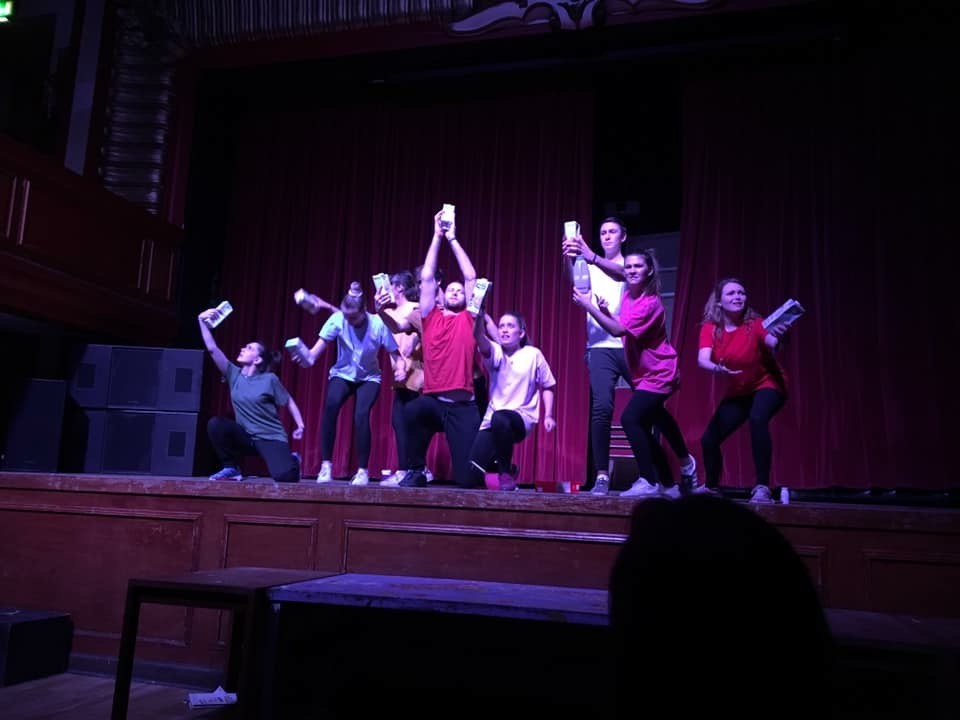 Are there any benefits from purchasing the membership? Society social cards? Etc
Membership allows you to be in our main production, although you don't need one to audition! It also means you can come to all the workshops we do on different styles of theatre.
How do you join your society?
You can try a few sessions before getting membership on the Student Union website. Find information of events/workshops on our social media at University of Surrey Theatre Society (Facebook) and ussutheatresoc (Instagram).
Is there a membership fee to join? If so what does this cover?
Membership is currently £5 which includes access to all socials, all the workshops, and involvement in the main show- we don't charge a show fee!
Do you hold any social events? If so, what are they?
We host a range of social events to cover everyone's interests. Over the last year we have had movie nights, bar crawls, cabarets, and a trip to the theatre.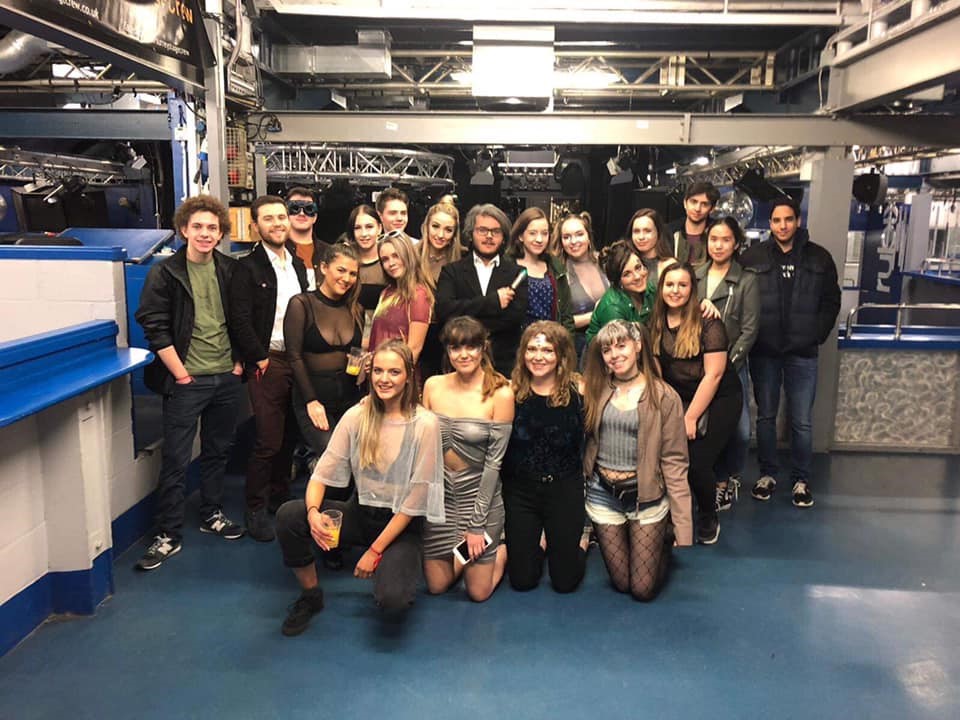 As a new student, it may be a little daunting to attend a social when they do not know anyone. What's your best advice for first year students?
Theatre Society is filled with friendly faces looking forward to meeting new people! Our first year bar crawl will be full of other people going to meet new friends, and we make sure everyone feels fully involved and enjoys themselves!
Does the society organise any trips that are relevant to your degree?
Our theatre trip this year was a huge success, as we were able to watch a professional show.
Can you purchase society clothing?
Currently, we only offer clothing for the committee.
Could you tell us a little about being on a committee? Highlights and challenges…
Being Vice President of Theatre Society has been an incredible experience! It's a massive responsibility, but I've enjoyed organising meetings, taking notes, communicating will all committee members and still being able to run a few workshops! It can be a challenge to ensure an event runs smoothly, and everyone is learning as they go, but if you work as a team and support each other it's an incredible bonding experience!
What's your fondest memory as a society member?
The 2018 Theatre Society's show Widows has to be my fondest memory as a member. I didn't know many people, but loved how encouraging the society was and how everybody was able to be involved. I met some amazing people in the cast and crew, and put on a very professional show. Some of the people I performed with in the show are now my closest friends.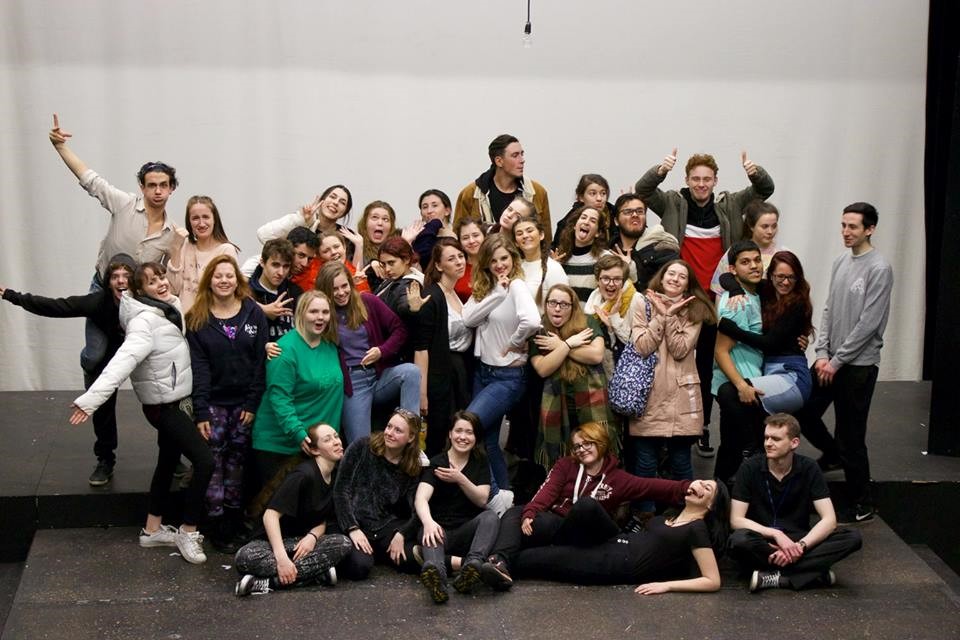 Why do you think people should join your society?
Theatre Society by nature is outgoing and fun! There is no better way to meet new people, enjoying some chilled improv or doing a workshop on a specific technique. You don't need to have any experience in theatre to still have an amazing time and it's a community spirit that stays strong throughout the year.
For more insights into the Theatre Society follow our Instagram page and join us on Facebook!