Coming to a new place is incredibly daunting, especially if you're an international student. What I would have found extremely useful for my first semester at Surrey is a guide of what is about and how to get there. Sometimes things seem really disorientating, especially in a new place, so if we pretend you're on the main Stag Hill campus I will direct you to the main essential places around Guildford.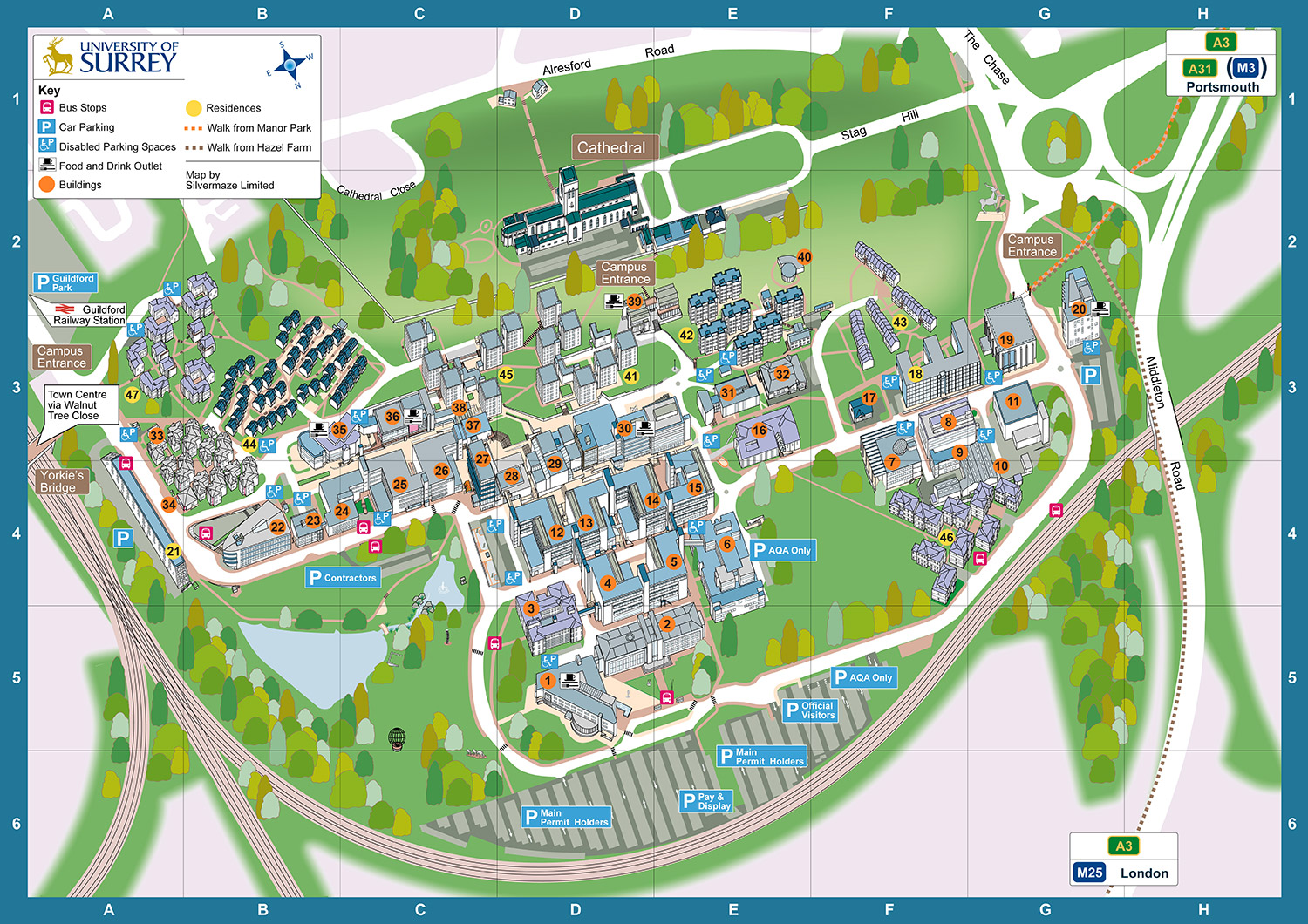 Manor Park
Manor Park is one of the other 2 campus' which is located next to the Surrey Sports Park and is with the vet school. It is only about a 25-minute walk from the main stag Hill campus and a 5-minute bus ride. The walking route is very simple, there is a path which leads you straight there just opposite the Stag statute at the front of the university. If you go under a few short underpasses you know you're going the right way, there is also a cycle lane on the same path if you would prefer to cycle. You could also get a bus if you'd prefer or if the weather was bad. These busses run every 5 minutes and the journey only costs £1. If you make this journey regularly because you are a vet student living on Stag hill or live on Manor Park with your lectures being at Stag Hill then it may be worth getting a bus pass. The bus pass is hugely discounted for Surrey students as it is only £160 a year which means you make a saving of £615.
Tesco
Along this route is Tesco, this is the closest supermarket to both Manor Park and Stag Hill and is conveniently located between the two. If you were walking to Manor Park from Stag Hill you would walk straight past it so take exactly the same route. There is also a bus stop outside so hop on the same bus and get off just before Manor Park.
Surrey Sports Park
As already mentioned Surrey Sports Park is located alongside the Manor Park campus. It may take a little longer to walk as you have to walk up a road leading up to it. When walking in from the crossroads by Tesco, walk straight up and follow the road round by all the pitches. You will see it straight ahead just beyond the car park. The bus loops round Manor Park and stops just outside the Sports Park entrance.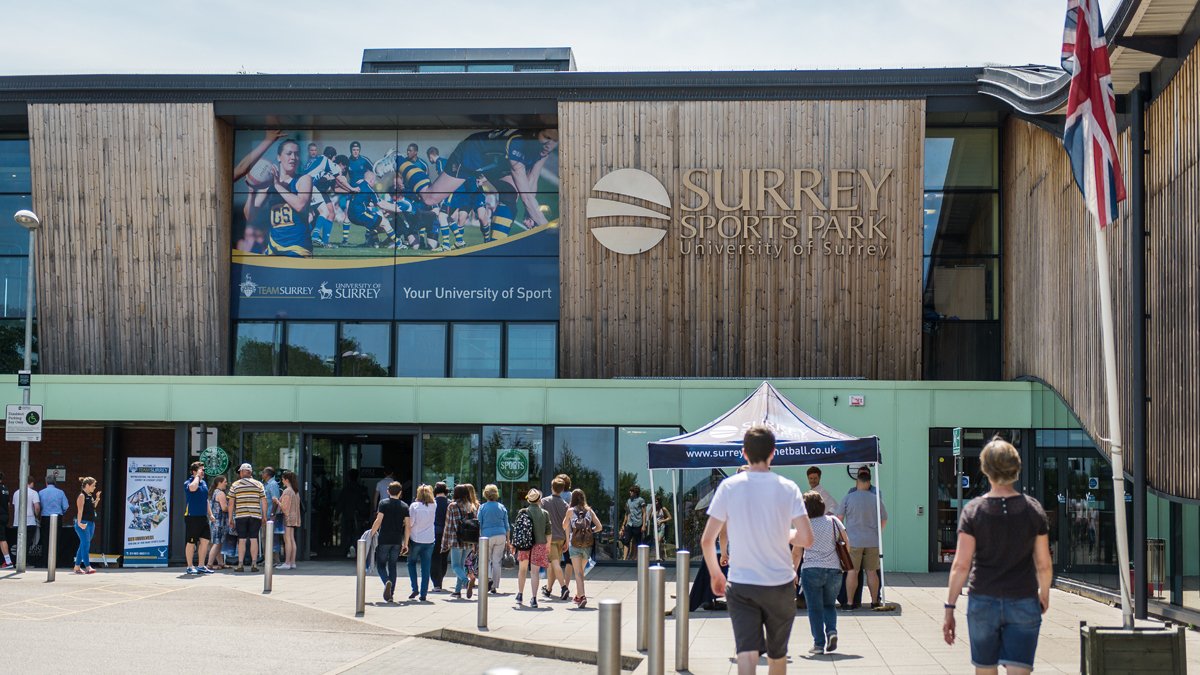 The Hospital
If you are ever in need of the hospital (hopefully you won't be) it is just beyond Tesco, opposite Manor Park. Everything is located within a close proximity of each other and therefore everything is easily accessible.
Hazel Farm
Hazel Farm is the third campus compromising of just student accommodation. The walk to Hazel Farm is fairly long and therefore I would recommend getting the bus. Again, the busses run very frequently between the campus' and so it is very easy to get about by bus. If you are allocated accommodation on Hazel Farm then you will be given a free bus pass, this is because the university does recognise that it is that little bit further away and so more difficult to access.
Town
Guildford town centre is the other side of campus. There is a bridge adjacent to Millennium House and opposite University Court house 56, if you go over this bridge and down the hill, turn left, all the way to the end of the road and turn left again you will be in the town centre. It is only about a 15-minute walk and is very straight forward. Buses also run to town for £1 or for free if you have the bus pass. The buses run through campus and stop at various points on Perimeter Road.
The Train Station
Guildford's Train Station has two entrances, the front one is on Walnut Tree close which is the road you walk down to get to town so that is only a 10 minute walk, take the same route over Yorkie bridge and you will find it near the end of the road on the right. The back entrance is on Guildford Park Road which may be more beneficial when you move into 2nd year housing.