Life may be a bit stressful at the moment. We may be in lockdown now, but the world is still turning, the sun is still rising every day and we are all doing our best to keep calm and carry on.
However, solely patriotic grandiloquence may not be enough for some of us, as hopeful as this officially unused wartime message may be.
This blog is not a replacement for current professional medical advice on dealing with stress; I'll leave links to the professionals down below if you need them. This will instead be a small message of optimism where I will share what has worked in helping me keep calm and carry on recently.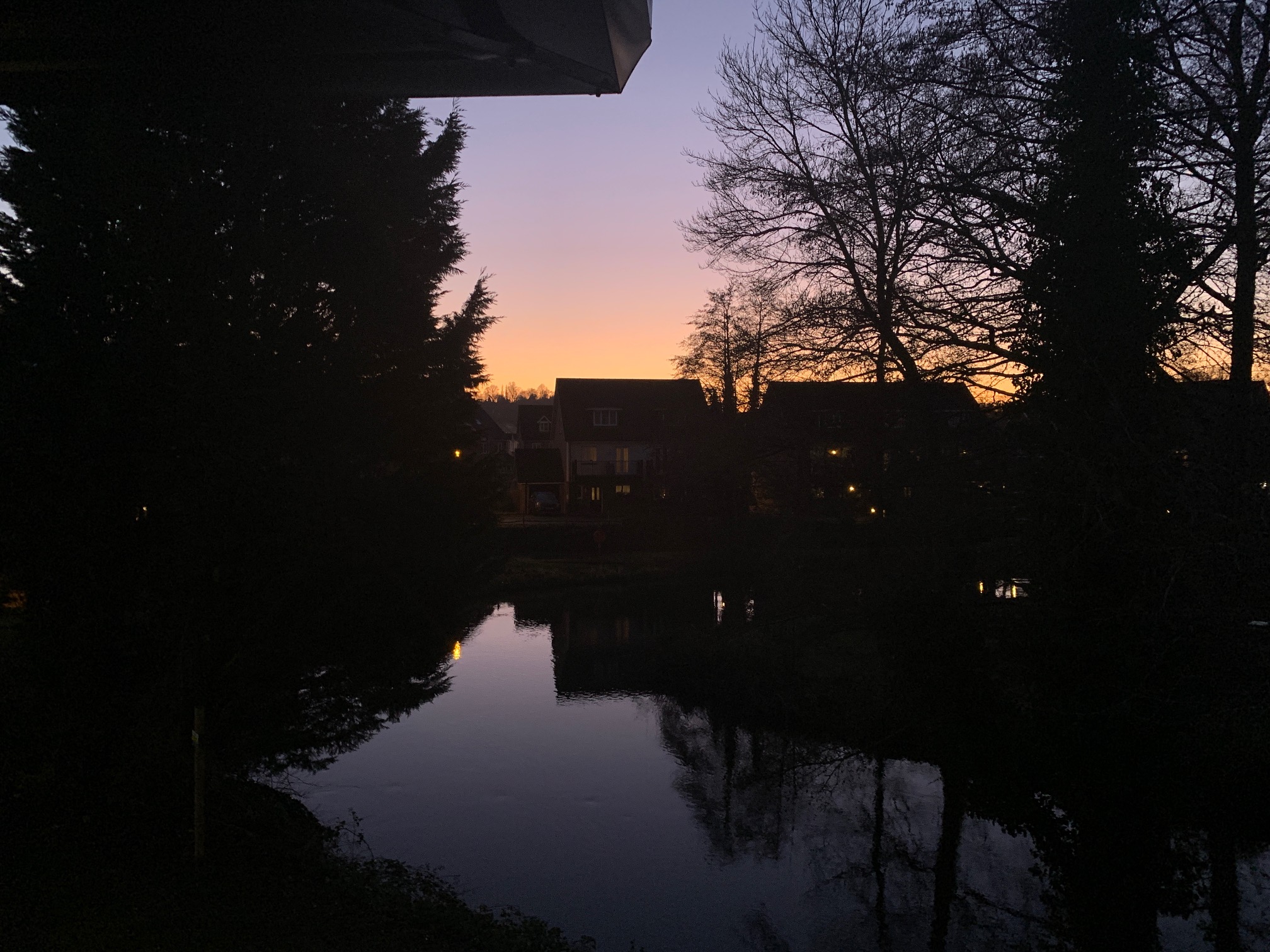 Socialising
This has become an issue, particularly recently, but never fear! We have the technology.
I never used to use Facetime or Skype (other video chatting apps are available) all that much. Mainly because I would see family and friends regularly and maybe chat on the phone or message each other in between. Now that I can't, I have to say that video calling a friend or loved one is very comforting, as you can see each other's faces, you can laugh, smile, cry etc. with each other. Although it will never replace being with them, it's not a bad alternative right now.
However, your socialising doesn't have to end there! I am personally looking forward to a livestreamed Pub Quiz from the Veterinary Society this week. Keep an eye out for more of these types of event in the future from other societies! You'd be amazed what can be done remotely to stay close to people.
Exercise
If you're able to exercise, I cannot recommend this highly enough.
I won't go into the science of why exercise can make you feel good, as everyone is different. For me, I'm stuck at home, not moving around as much, but I have myself and small appropriate space in front of my TV, which is all I need.
If you're looking for a free home workout, with no equipment required, then look no further than YouTube. I have personally been enjoying Joe Wicks the Body Coach for a few weeks now, he's doing PE sessions live every morning for kids, but he's got a large back catalogue of workouts on his channel for grown-ups too (however I did PE with him this morning and it was pretty fun).
If that's not for you, there is an almost infinite library of home exercise activities on YouTube such as Yoga, Martial Arts, you name it!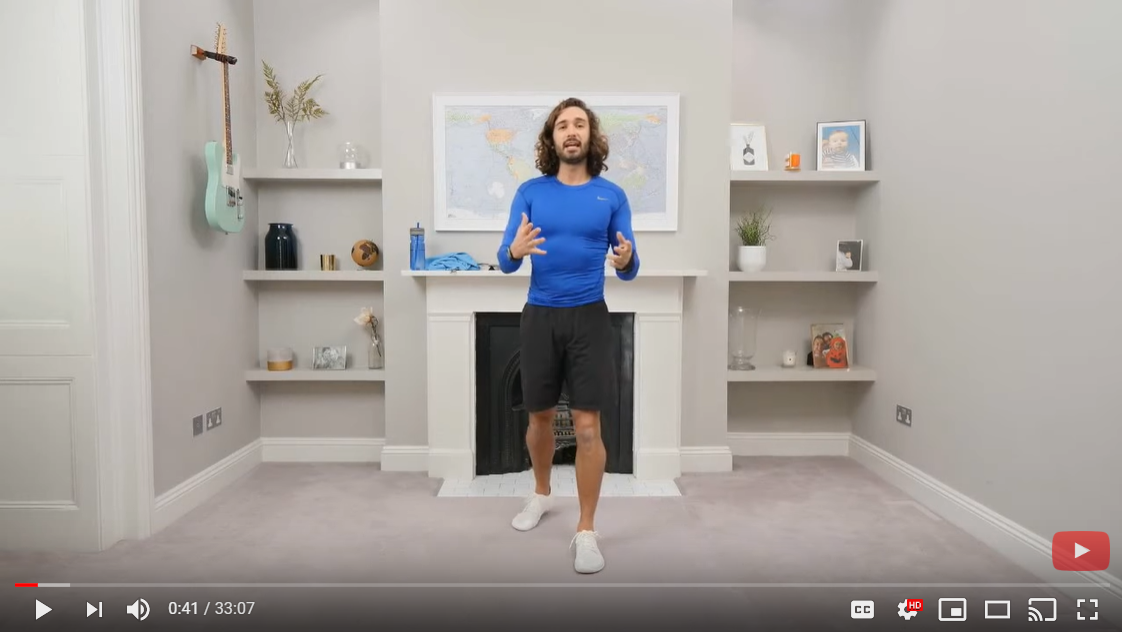 Meditation
Don't leave! I'm no expert on this either. Meditation is simpler, but more difficult, than you might think.
This one may not be for everyone. You really have to let go of your inhibitions, which can make some people uncomfortable. Plus you need somewhere quiet and peaceful where you won't get disturbed (what with schools being closed this may be easier said than done for some of you).
So what is meditation? Why do it? How?
Meditation has many uses and methods depending on who you speak to. For me, meditation is a period in which my mind is focused, for the purpose of relaxing.
Here's what I do – I go somewhere dark and quiet, I lie down with my eyes shut and for 15 minutes I concentrate 100% on my breathing. Whenever a thought enters my mind I quickly move it to one side and return to focusing on my breathing.
Easy right? Wrong. This is hard to do and takes practice and discipline. When I first started I could only stay focused for a few minutes, but the learning curve was steep and I soon could go for much longer.
I like to meditate before bed, as it really helps me to relax before trying to sleep.
If you're curious about it, do some research and give it a try! There are lots of free guided meditation sessions on YouTube which are great if you're a beginner.
Keeping Calm and Carrying On
Remember all, these are just some of the methods I employ to keep calm these days, there are many more out there that may suit you better. Just remember to look after yourself and the ones you love.
Stay at Home, Stay Safe.
If you're affected by stress and feel you need help, here are some links to the University and other organisations that can help, never suffer in silence:
University of Surrey Health and Wellbeing: https://www.surrey.ac.uk/student-support/health-and-wellbeing
Samaritans: https://www.samaritans.org/
Campaign Against Living Miserably (CALM): https://www.thecalmzone.net/
Current Advice from the University regarding Covid-19: https://www.surrey.ac.uk/coronavirus
If you have an offer from the University of Surrey, join the Facebook offer holder group to hear from current Surrey students and to speak to other prospective students: https://www.facebook.com/groups/UGSurrey2020/