Moving into halls was probably the one of the most exciting things that has ever happened to me! I met my absolute best friends who I still live with 3 years later and have so many amazing memories. It really is your first taste of being an adult and, here at Surrey, you are supported at every step. As I lived in Halls in my first year, I will be answering some of your top questions!
How Does Accomodation Work at Surrey?
We use a banded system from Band A to Band E. Each of the different bands correlates to a different type of room and a different price. For example, Band C has its own bedroom with shared bathroom and kitchen and Band D is our En-suite rooms (these are the most popular option here). When it comes to applying for accommodation, you rank your preferences in terms of bands rather than individual blocks.
My top choice was Band C and I was allocated Cathedral Court on Stag Hill Campus. I absolutely loved it, really enjoyed how close the accommodation was to all of the buildings I needed and found sharing a bathroom to be fine, as all of the commercial areas are cleaned for you (something you'll miss in private housing!)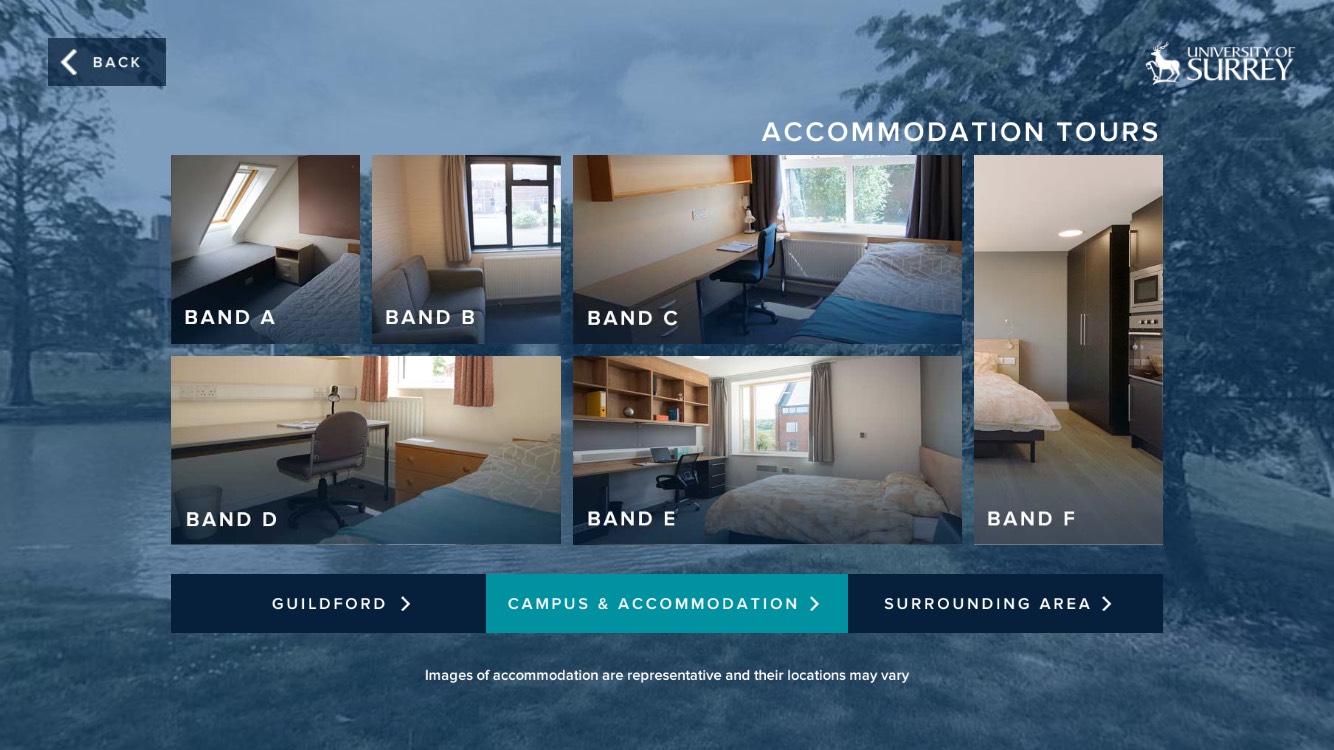 Living with complete strangers can be a very scary thought but I promise you will make so many friends! You'll get to experience loads of different cultures, religions and life experiences that will make your university experience memorable and unique. When applying for accommodation you can request living with a flat of the same gender, a non-drinking flat and if you require any facilities for a disability or neurodiversity condition.
What is it like Living in Halls?
Being on campus was so convenient as it meant being very close to all the main buildings: the labs, the library and the SU. This also meant being close to SimplyFresh, the convenience store on campus, which was great for quickly grabbing snacks and meal deals.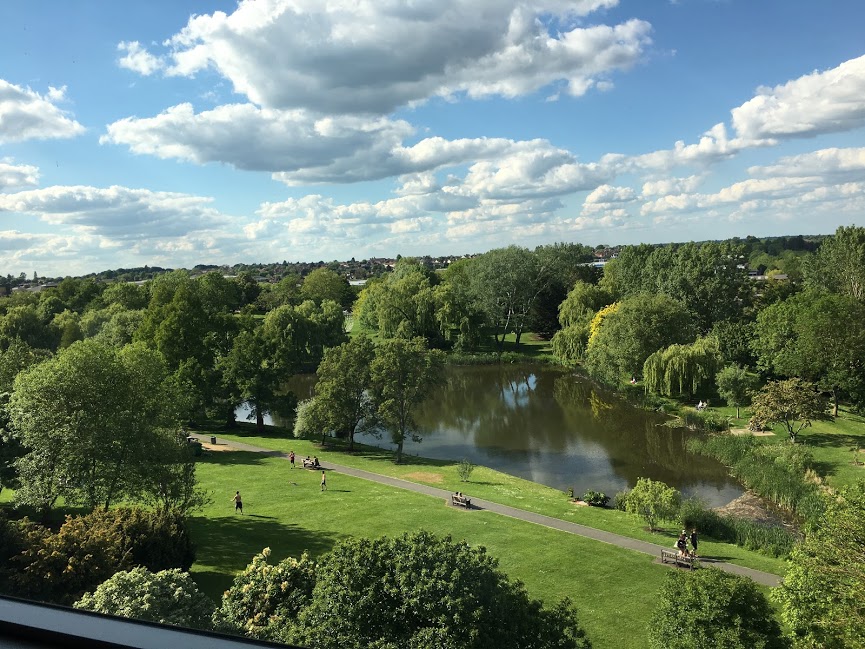 The maintenance team were also fantastic and would come out very quickly if there was ever a problem with an appliance. There's also a warden for each block to help with any problems, security available 24 hours a day and you are assigned a current student in the later years of their course as a Student Life Mentor. All together, this meant I felt really supported and secure whilst living in halls. It was really reassuring to know that, although you get to be really independent, there are so many people available to help you.
Can I View the Accommodation?
Of course! I would really recommend checking out this amazing app called, 'Uni of Surrey Virtual Tour'. It includes tours of the different accommodations within the different bands and you can view students talking about their experiences. I really like that it shows how the rooms look when they are lived in as it really helps you imagine yourself living there. Definitely check out the video interviewing other students on their experiences!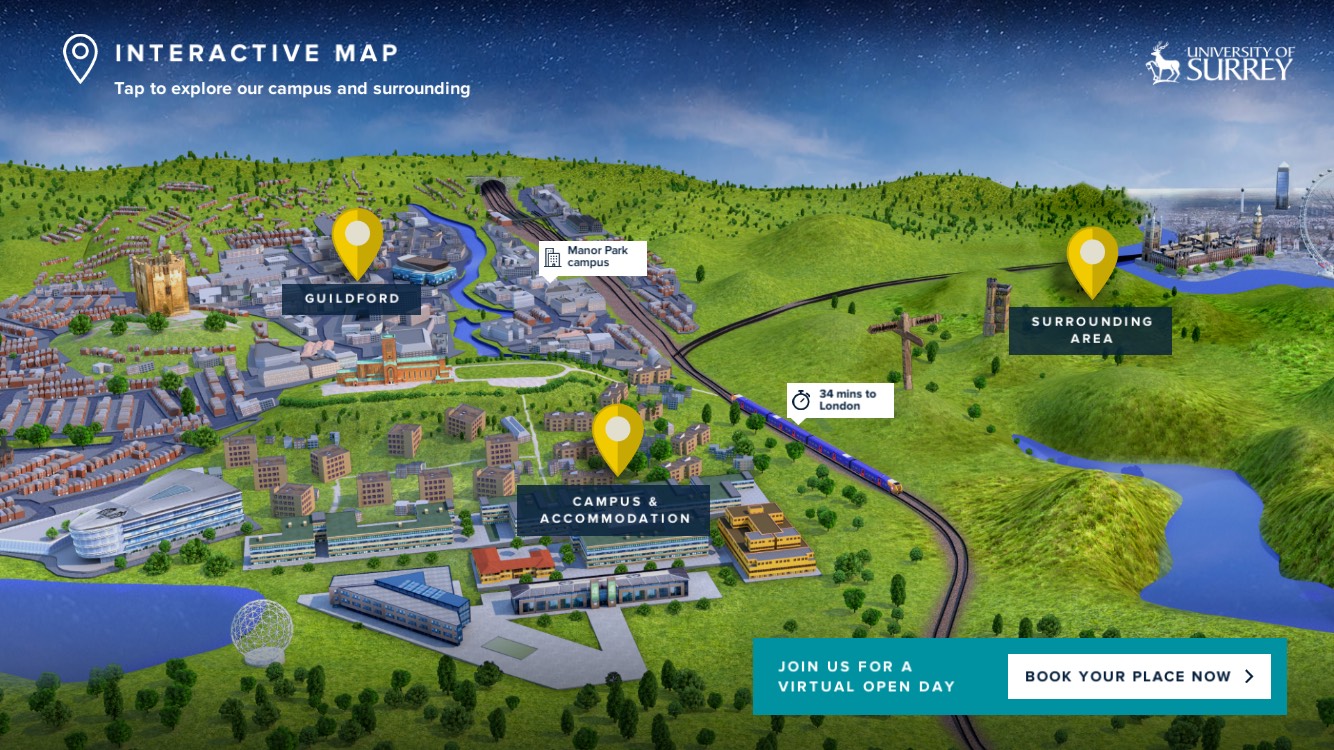 The app is also really great for showing all other aspect of living at the University of Surrey including a tour around Guildford and the academic buildings.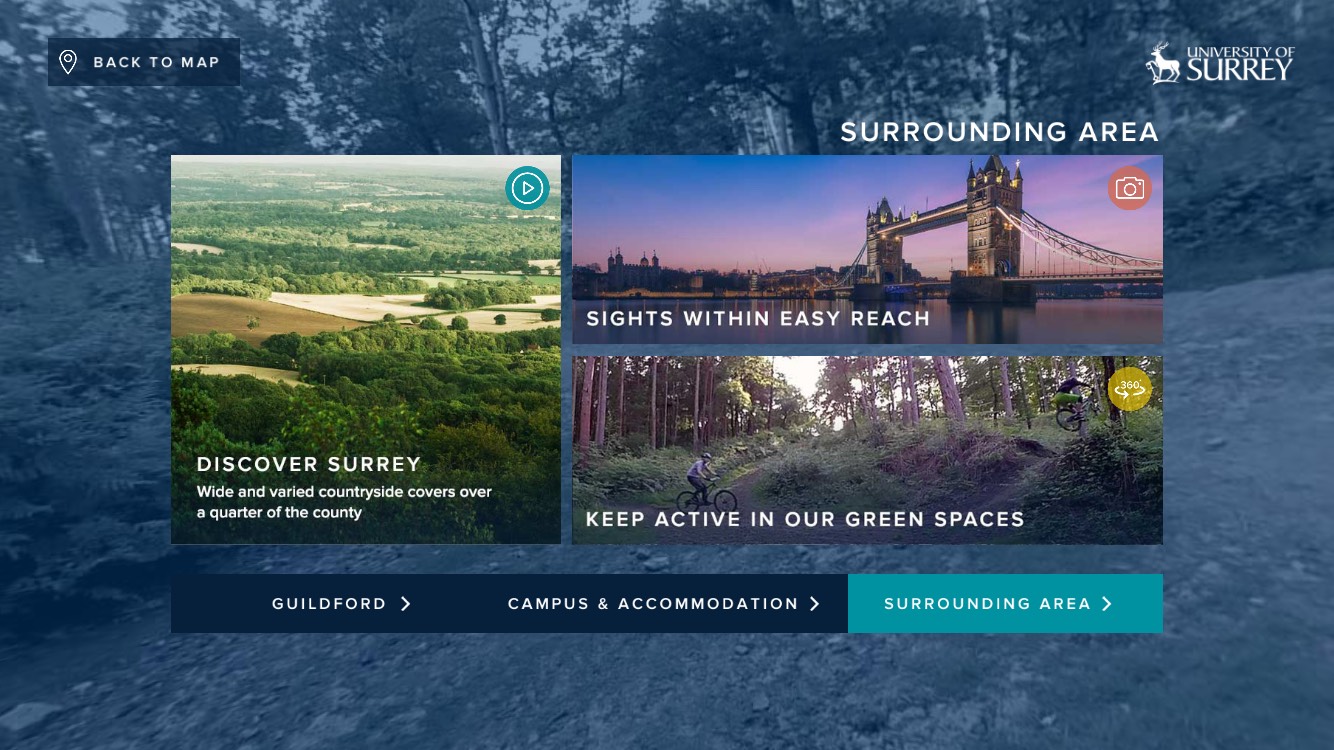 The Uni of Surrey Virtual Tour app can be downloaded for free via the App Store and the Google Play Store.
More information can also be found on the Accommodation page and the students taking over the account @surreystudent on Instagram will be more than happy to answer any questions you have!