Moving from a big city to Guildford, I was worried about whether I would miss out on the nightlife that I was so fond of in my home town. Luckily, I had absolutely no need to worry and have had some incredible nights out whilst at University! From the incredible blur of Fresher's week to celebrating big occasions like the end of exams, I have made so many memories with my friends in various venues across Guildford. Having fallen in love with this town at night time, here are my top recommendations for going out in Guildford!
For when you want a good dance… Rubix
Guildford will have you spoilt for choice. This town has 5 nightclubs to choose from, ranging from the ever cheesy and great value Popworld to Casino known for hosting amazing artists week in week out (D Block Europe and Blueface to name just a couple!). There really is something from everyone so you are guaranteed to find a vibe and music experience that makes the perfect night out for you. A personal favourite is Thirty3Hz which hosts amazing DnB nights!
Of course we couldn't talk about nightclubs without mentioning our Students Union Rubix! Every student's favourite, the Students Union is incredible for putting on outstanding events all with great value for money drinks deals and a lovely safe atmosphere. In normal times, there are two student nights out a week and the theme changes from night to night. There's Citrus with beloved Dj Lelroy (playing all the classic tunes), fancy dress nights and some amazing acts featuring in the semester. My favourite has always been seeing Aitch live last year! Rubix is also the host of celebratory occasions such as End of Year show, Halloween and Grad Ball – all not to be missed.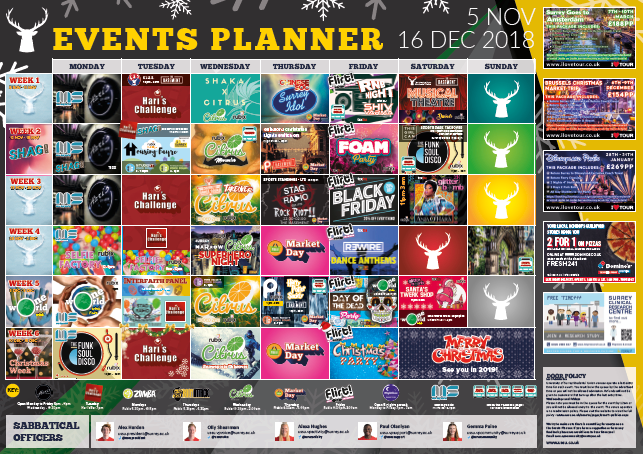 For when you are not drinking… Turtle Bay
No place does mocktails quite like Turtle Bay! It is also no secret that this location is at the top of my favourites list for pretty much any occasion and I'm definitely not alone… The atmosphere is always incredible and perfect for whatever the occasion. The drinks are both beautiful to look at and beautiful to drink, matching the decoration and aesthetic of Turtle Bay. With such a wide selection to choose from, you really are spoilt for choice and there is something for everyone. The best nights out are where everyone in your group is having the most fun possible so we love Turtle Bay for providing such an inclusive experience. The best part for me… the selection of amazing bar snacks!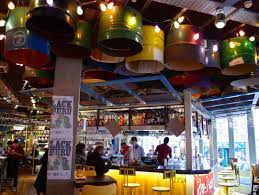 For when you are celebrating…Komo
This fancy cocktail bar will have you and your friends living your best life no matter what the occasion is! It has such a nice atmosphere with a cocktail menu to match. Nicely decorated with very aesthetically pleasing drinks, this is definitely one for your Instagram feed. They also have an amazingly valued happy hour and run student friendly events which is very helpful when celebrating on a student budget.
If you are celebrating a very special occasion, a birthday or graduation for example, I would definitely recommend their cocktail masterclasses! These are run by super friendly and knowledgeable bartenders, who really do put on a great experience. Komo have even been kind enough to run some masterclasses virtually for some of our societies – super fun!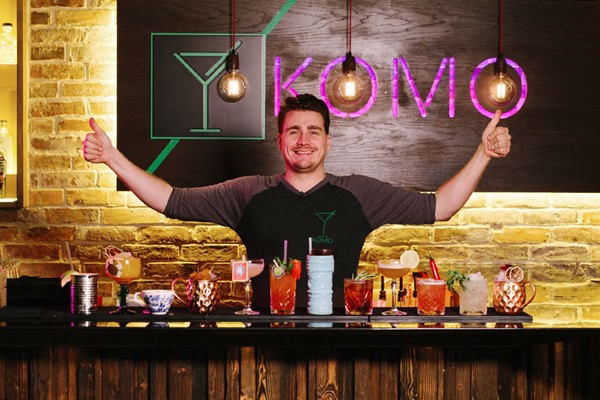 For when you need a COVID safe venue… The Marquee
The largest COVID secure venue at any university in the UK currently, our SU have really spoilt us this time! A beautifully decorated venue that prioritises both the experience of students and safety. In keeping with the Rubix event calendar, there are different nights to suit different vibes from DnB Djs to movie nights and even COVID safe Citrus! With the best priced drinks in Guildford, this really is the ultimate student venue and absolutely everything has been thought out. My favourite thing about the Marquee and SU venues, is the new cocktail pitchers which are delicious, great value for money and perfect for mix and matching with friends.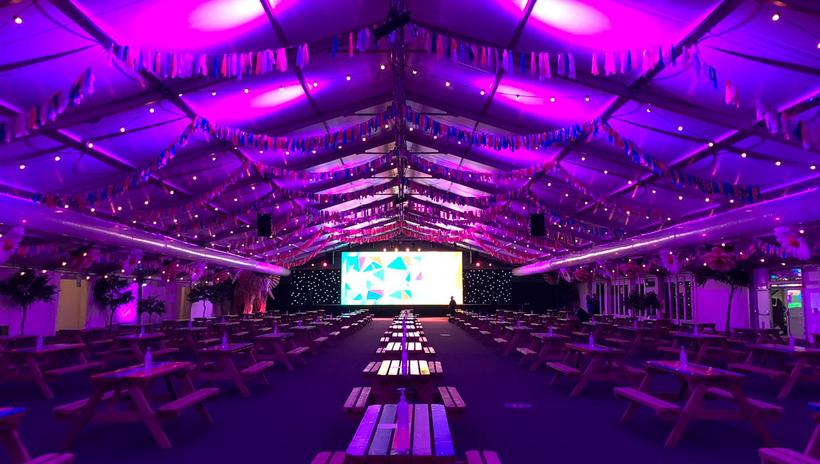 I hope you have enjoyed this quick run through of my personal favourite bars and clubs in Guildford! Nights out have definitely been some of the highlights of my university time and, thanks to the amazing and tireless efforts of our Students Union, this hasn't been dampered by COVID. I cannot wait to get back out there making some more memories to last a lifetime with my friends and hopefully this blog will give you some ideas for your next adventure! Make sure to check out our Student Instagram to see other student's favourite venues or if you are looking for food recommendations instead, check out this blog!
Please do remember to drink responsibly and stay safe. We have several support facilities and structures to help with this at Surrey including the lovely Street Angels who will always be there to help on a night out. If you are worried about your own or a friend's consumption please access some more support here.