Going to the gym may be the first thing that comes to mind when talking about exercise- but it doesn't have to be that way! At University, there are so many easy ways in which you can integrate physical activity into your lifestyle without it feeling like a chore. This blog includes 5 easy ways to can keep active at University- there is something for everyone!
1- Getting around Guildford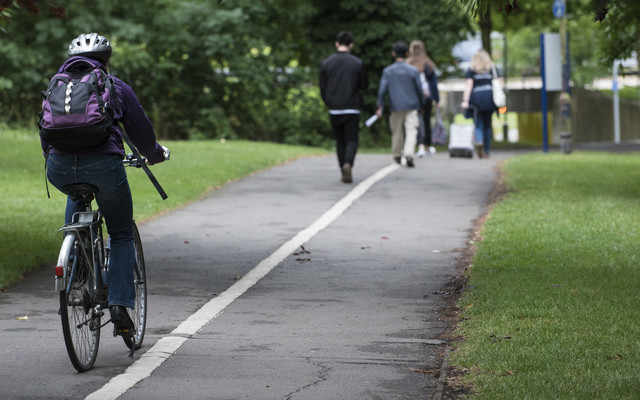 A large proportion of students do not bring a car to University. Instead of taking the bus to campus, Guildford town centre or the supermarket- why not walk or cycle! It is so easy to get to one place to another with cycle and foot paths. You can bring your own bike to University, which you can keep in the bike stores.
Don't have your own bike? Don't worry! The University of Surrey has partnered with Nextbike UK where you can rent bikes around Guildford with different rental options. Click here to find out more.
2- Home Workouts
As many public gyms have been closed due to Covid-19, home workouts have been on the rise- you have may have even started home workouts yourself! Home workouts are so easy and convenient as you can do them in your own room, there's no need to travel anywhere, and there are so many free workouts online which you can follow which require very little equipment.
3- Surrey Sports Park and Team Surrey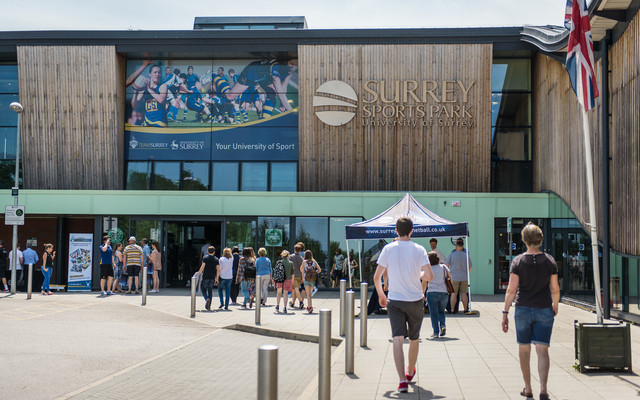 The Surrey Sports Park is located on the Manor Park campus (~ 20 minute walk from Stag Hill campus), which members of the public and University of Surrey students have access to! The Surrey Sports Park has a variety of facilities including:
50 metre, 8 lane Olympic sized pool.
Squash, badminton, hockey and tennis courts.
Surrey Summit with 80 boulder problems to solve.
120 station gym.
Check out the Surrey Sports Park website for more information on the facilities on offer!
To use the facilities as a University of Surrey student- it all falls under Team Surrey…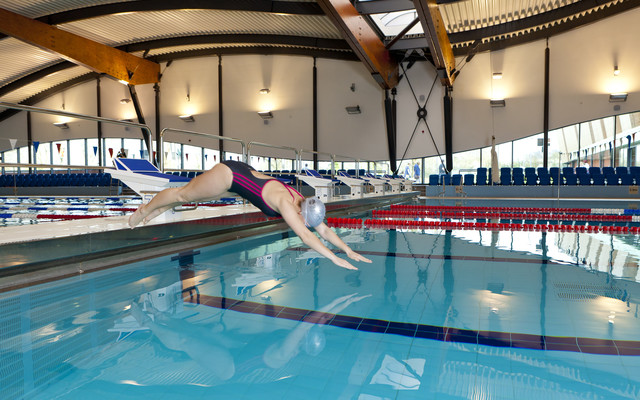 Team Surrey is the heart of physical activity for students at the University of Surrey. It offers students the following:
ClubSport: where students train and compete regularly representing the University of Surrey.
PlaySport: where students can play sports casually/socially and compete within the University.
SurreyMoves+: an app where you students can log your physical activity to earn points which you can spend on a variety of different items, from University of Surrey clothing to vouchers.
Memberships: to use the facilities at the Surrey Sports Park. Depending on what facilities you would like to use and how much money you would like to spend- there are a variety of different memberships.
Whether you want a gym membership, use the facilities as apart of a team, or play sports socially with your friends- Team Surrey is your place to go!
For more information about Team Surrey, click here!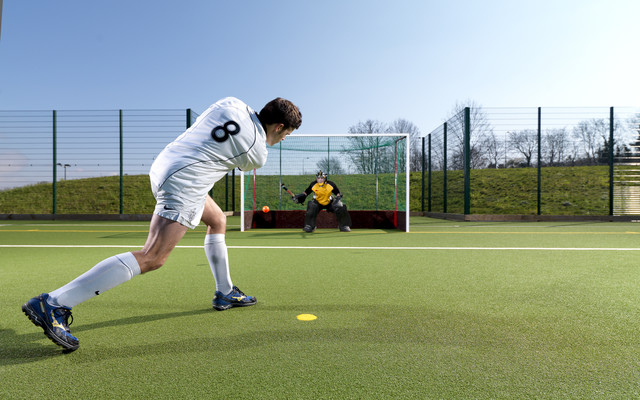 4- Surrey Hills
Guildford is located within the Surrey Hills, an area of outstanding beauty. There are a number of different walks and routes you can take to explore the area! Don't forget- brisk walking counts as moderate intensity exercise.
5- Go for a jog or run!
Another free way to fit in some physical activity into your day is a simple jog or run! You could do this around the University of Surrey campus' such as Stag Hill or Manor Park, or even in Guildford.
As you can see, there are so many easy ways to stay active whilst at University. Any activities you do, don't forget to sync it with your SurreyMoves+ app to receive your points! While you're here, why not check out other blogs by students at the University of Surrey here!