A Placement, also known as an Industrial Placement or Professional Training Year (PTY), is an optional part of many courses here at the University of Surrey in many different departments, whether you're looking to be an engineer or a business associate or a nurse! We pride ourselves on the national and international connections we have with world-wide businesses and the opportunities that are therefore offered to Surrey students specifically. Yet even though this option is offered as early as UCAS, some students may not find themselves completely understanding what PTY means – time for a quick guide to placements, with some quick facts and advice when it comes to finding and applying for placements!
So how does the Placement Year work??
The Professional Training / Industrial Placement Year typically takes places between your second and third year of undergraduate study and can be up to 12 months in length. Some courses, in particular courses with 5 year Masters options (such as MEng Engineering programmes), can offer this placement between your third and fourth year, however this is much less common. For most students, this is a paid opportunity to get some real-world experience in the field in which they are studying – experience which is invaluable as young adults in the working world. It offers a chance to gain a competitive edge for the future, an ability to gain new and develop existing skills both soft and academic, and give you a taste of what could be to come.
Here at the University of Surrey, we have more than 2,300 placement partners from across the world, each offering opportunities to our students every year (some even specify or advertise solely to University of Surrey students in recognition of the level of teaching and understanding that is provided and given here!). These partners are from across the world and fields, from Atkins, CERN, Hilton Hotels, McLaren, Nintendo of Europe, TESLA, The Walt Disney Co and even Yakult!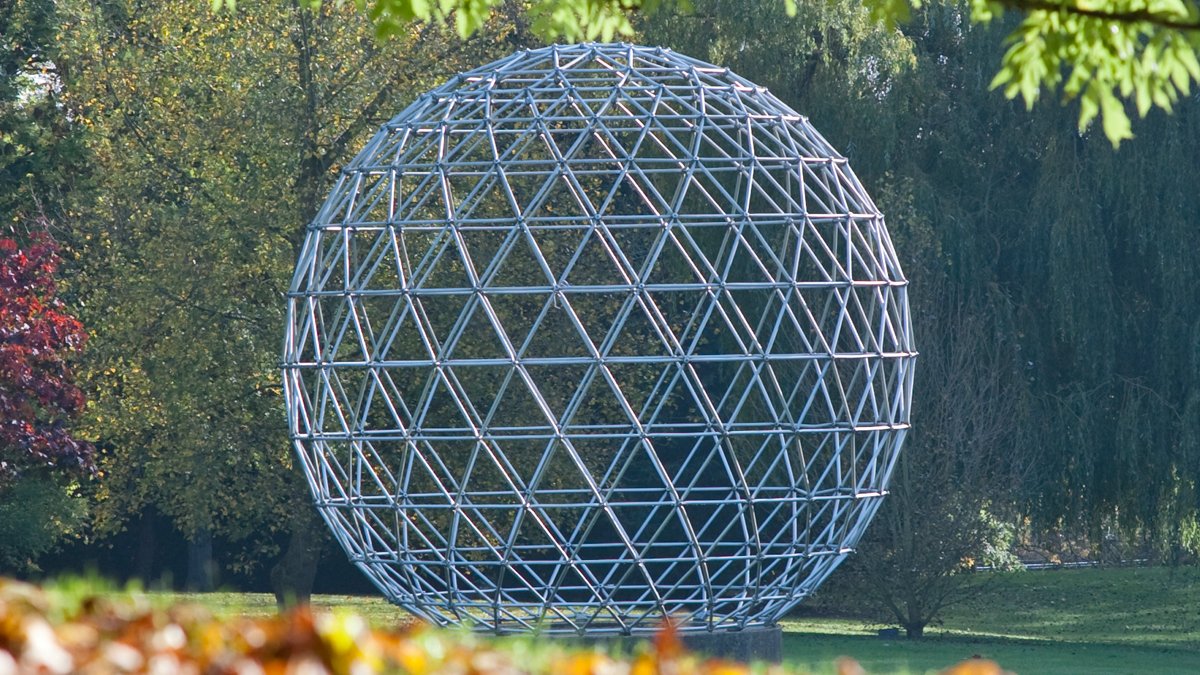 Applying for a course with a Placement Year
To enrol on an undergraduate course with the optional Professional Training Year placement, you must apply for this via UCAS. Each course has a different UCAS code, and so there will likely be two UCAS codes for the same course – one standard, and one listed as a 'sandwich' course. This 'sandwich' course unfortunately does not refer to any additional food you might be given while studying, but instead refers to this additional PTY "sandwiched" in between the years of your degree.
"But what if I've already enrolled onto a standard undergraduate programme!? Will I still be able to do a placement??" – Don't worry! There's still a chance you'll be able to transfer, but the key is to be fast. As soon as you think you'd like to change to a course including the PTY, talk to our Admissions team (or your academic Hive if you're already a current student) to explore your options (see below for contact information).
Applying for your Placement
So let's say you're now a second-year undergraduate and you need to start searching for your placement next year… what do you do?? Surrey Pathfinder is your first port of call; an online employability and careers resource that is available to students, recent graduates and employers. It lists all of our partners' placements and graduate jobs directly to the Surrey student population. But that doesn't mean it has everything – research companies you're interested in and have a look as to whether they've got placement places open too. When you get to applying for the placement, you might be faced with the classic "CV and Cover Letter", or even an assessment centre – let's look into the application processes!
Now you've found a placement you like the look of, it's time to apply. For most placements, it's as simple as sending in a CV and Cover Letter…
CV (or Curriculum Vitae) is a classic ask for any application to a company so it's a good idea to make one early and keep updating it every few months. With your Cover Letter, the main point is to make it personal to yourself and the placement you're applying for – research into the company and their most recent work, and show them what you can bring to the role.
Sometimes they may ask you to come to an Assessment Centre – this could mean a short test, team building exercises, interviews or even to give a presentation! Show them your skills and enthusiasm and give it your best shot!
Support available
This can be quite a daunting process, especially as so much could be based off a few sheets of paper (your CV and Cover Letter). Here at the University of Surrey, we have so much support available for students. Our Employability and Careers Centre provide ongoing support with workshops, lectures and drop-in sessions for students throughout the application process. Along with personal and senior tutors, online resources and a coaching scheme, we make sure you are in the best position possible ready for your placements.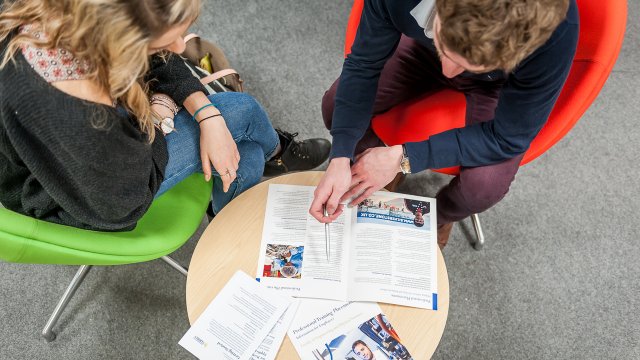 Want to know more?
Take a look at some of the following links for more information on placements:
University of Surrey Professional Training Placements Site: https://www.surrey.ac.uk/professional-training-placements
Student Blogs on the Professional Training Placement Experience: https://blogs.surrey.ac.uk/professional-training-placement-experience/
Surrey Pathfinder (Students Only): https://pathfinder.surrey.ac.uk/
Placements Team (TEL: +44 (0)1483 689001 EMAIL: placements@surrey.ac.uk)
Surrey Admissions Team (TEL: +44 (0)1483 682222 EMAIL: admissions@surrey.ac.uk)