Once you're mid way through your first year at University, you may start to think about where you're going to live in second year. Most students look for accommodation off campus whether that's a house, a flat and some apply to live back in University student halls.
Most students find their second year off campus student accommodation via:
University of Surrey Lettings. For more information, click here!
Estate Agents in Guildford.
Renting directly from the landlord.
No matter who you rent from, it's important that you read all of the contract and make sure the accommodation is suitable for you! There are some key differences between living in University student halls and off campus student accommodation in Guildford. Continue reading this blog to find out more!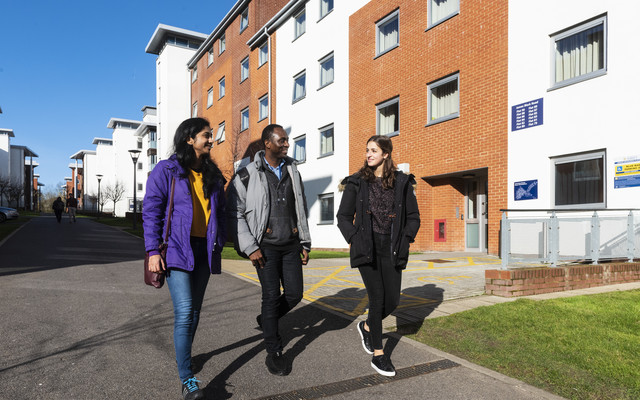 1- Cost
Depending on the type of accommodation you live in during your first year, will result in a different price difference between University halls and off campus accommodation. For example, if you live in more affordable University student halls, the price difference may be greater than a student living in more expensive student halls.
University student halls
Typically all one cost which includes rent and associated bills.
Students normally have a contract of 38 weeks, which can be extended if required.
Off campus student accommodation in Guildford
Some accommodation may have a combined price, similar to student halls. Others may advertise a price for the rent, then you're required to manage and pay the bills on top of this (e.g. water, electricity, gas, internet).
The contract duration can vary. If you don't need accommodation for 12 months of the year, you could try looking for a shorter contract to reduce the cost.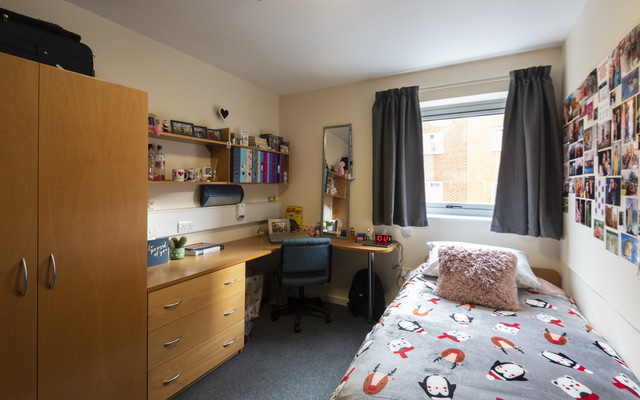 2- Location
Location is a huge aspect of choosing accommodation at University. Do you need to be close to Stag Hill Campus, or closer to Manor Park for your studies?
University student halls
At the University of Surrey, student halls are distributed across three campus'.
Stag Hill: main University campus where you will find facilities such as the library, Students Union, lecture theatres, teaching rooms, bars, cafes, student services and student accommodation.
Manor Park: student accommodation, Veterinary School, Surrey Sports Park, close to the Surrey Research Park where the Health and Medical Sciences building is located. Manor Park is a ~20 minute walk from Stag Hill.
Hazel Farm: student accommodation which is ~45 minute walk or ~25 minute bus ride from Stag Hill.
Off campus student accommodation in Guildford
You choose where you would like to live!
In my second year I lived a 15 minute walk away from Stag Hill campus where all my lectures/tutorials are based. This is an average distance away from campus.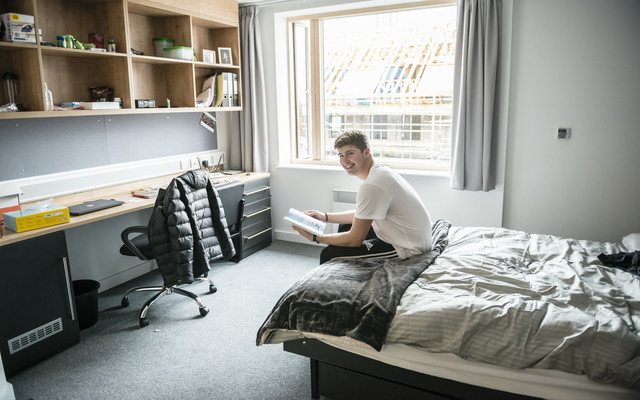 3- Support
University student halls
Whether you have any problems or concerns from maintenance to noise, there are members of staff at the University to help! Wardens are members of staff who live on campus to provide support on general welfare and discipline.
Off campus student accommodation in Guildford
If students have any concerns regarding the property they are living in, they can go through who they are renting the property from to raise their concern.
4- Who you live with
University student halls
Students are allocated to student halls, so you cannot directly choose the students you live with.
If you have any circumstances which affects the accommodation you would be able to live in, you can include this in your application.
You could be living with students from different courses and ages, which creates a great opportunity to meet new people.
Off campus student accommodation in Guildford
You get to choose who you live with!
You could rent a property as a group, with people you know, or rent a room in a house or a flat with students that you have not met before.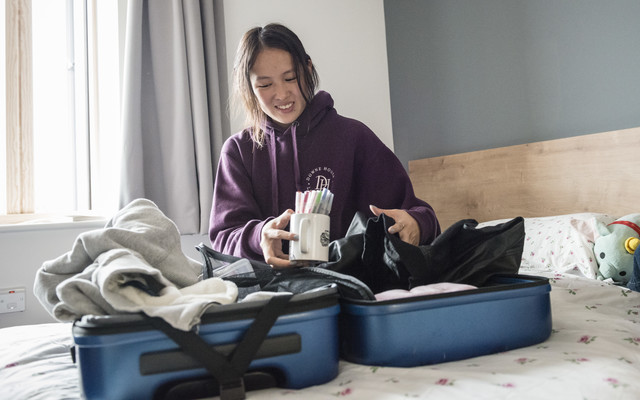 5- Type of accommodation
University student halls
Typically a flat where you have your room, bathroom (either en-suite or shared depending on the accommodation you choose) and a shared kitchen. Click here for more information about accommodation at the University of Surrey.
Off campus student accommodation in Guildford
You choose what type of accommodation you live in!
Consider if you would like a communal living space, garden, or en-suite.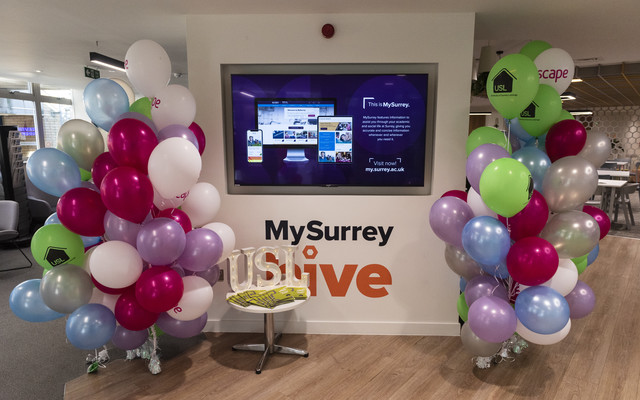 As you can see, off campus housing can give you more flexibility and choice when considering accommodation. There are lots of differences between the two types of accommodation, but it's all about choosing what is right for you. For more blogs written by current students at the University of Surrey, click here!