If you've already read my previous blogs, you'll know that Guildford has absolutely everything you could possibly need as a student! From amazing places to eat, drink and go exploring with your friends. One thing that cannot be replaced in my student life though, is a coffee break! Luckily Guildford has got you covered in this department as well and here are my top 3 recommendations for places to grab a coffee.
Number 1 – Brasil Vegano Cafe
My absolute favourite, this vegan cafe has everything you could possibly need to have an amazing coffee break. The staff are so friendly and the menu is very accessible, you won't have trouble finding something no matter what your tastes are. Although this is not a food recommendation blog, I have to mention how delicious their menu is! The cafe is even dog friendly!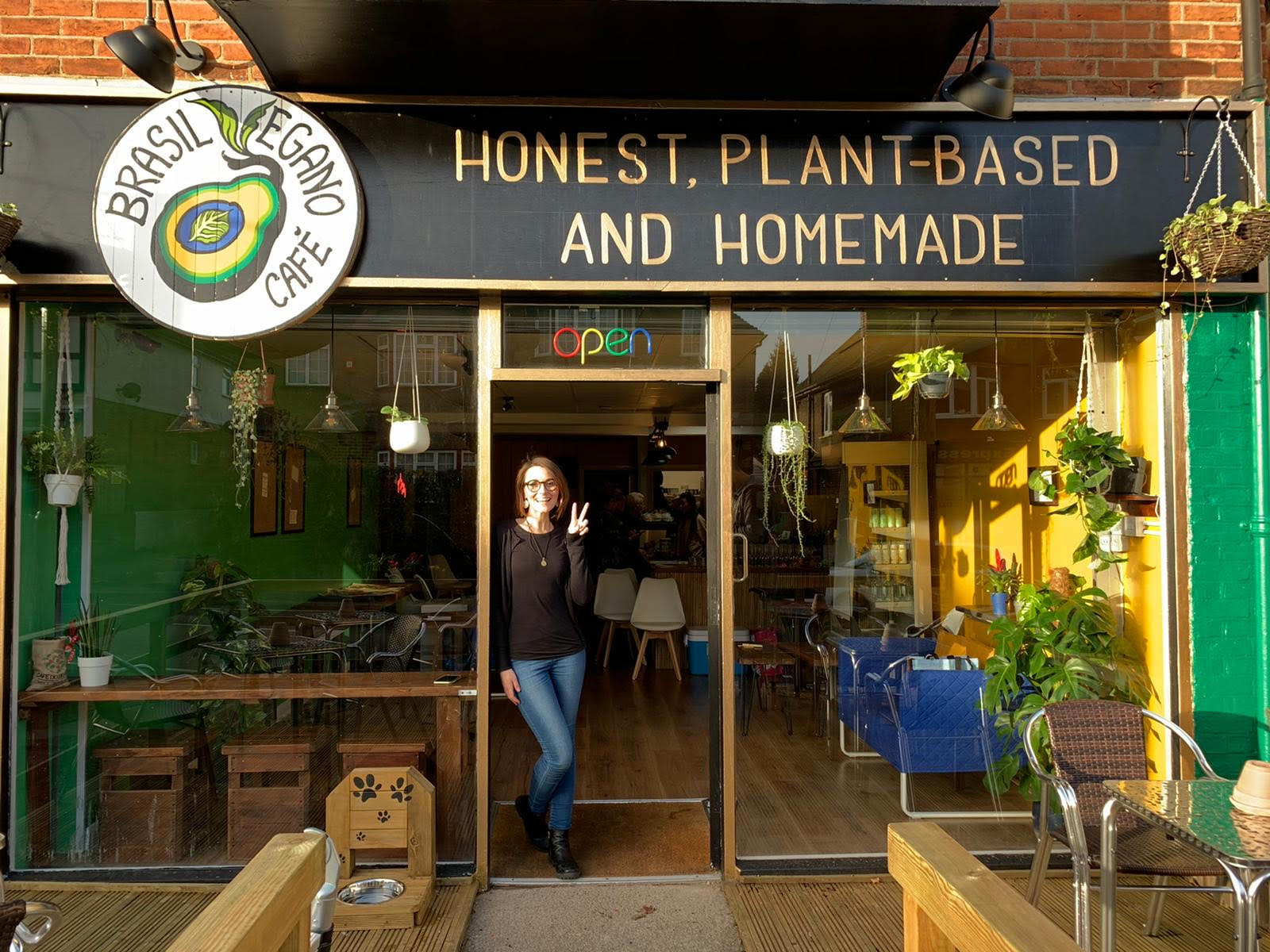 The Brasil Vegano cafe is also located very closely to campus and residential areas popular with students, so you won't have far to travel for a great drink.
Number 2 – Surrey Sports Park
2 great coffee spots in one place with Surrey Sports Park – Starbucks and Bench Sports Bar. Both with very friendly staff and the perfect spot to relax after an intense workout, you are spoilt for choice here. Bench makes for a lovely spot to socialise with friends and celebrate after your matches whilst Starbucks is everyone's favourite on-the-go drink. I've been absolutely loving their hibiscus iced tea at the minute!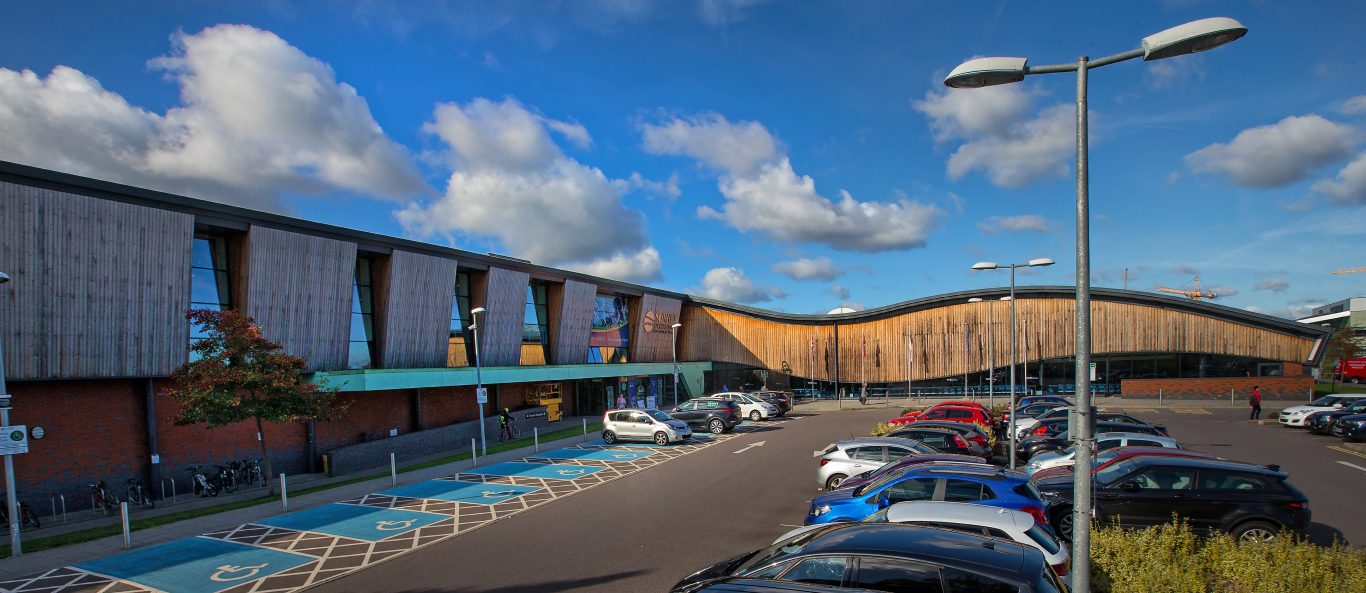 Surrey Sports Park is also one of my favourite places to go for a coffee as it is so close to the vet school! This means I can pop in quickly in between lectures, as a treat after a practical class and as a fun way to spend time with my course mates. The outdoor seating is also great as a way to change up the scenery when revising – especially in this gorgeous weather!
Number 3 – Gallery Cafe
This recommendation is perfect if you are looking for somewhere to relax with a drink rather than grab and go. A really lovely location and beautifully decorated, I absolutely love to sit outside with the flowers and unwind over a nice drink. Very easy to find being located just off of Guildford high street. The staff and service provided are exceptional and it makes for an all round great experience. I went for afternoon tea for a friend's birthday and enjoyed it so much! I'd recommend going for afternoon tea to anyone looking for a little treat, revision break and catching up with a friend.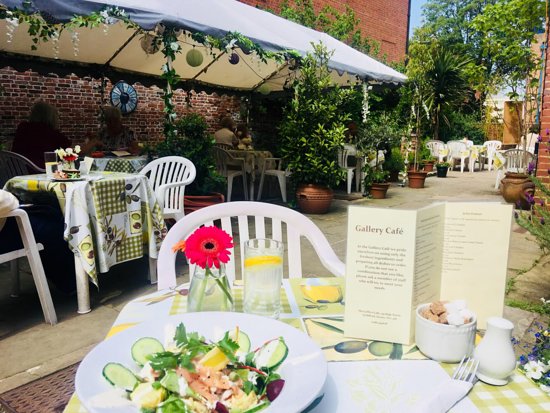 These are my 3 favourite places to grab a coffee in Guildford! Coffee plays a large role in my life whether it's a quick cup to energise me for my next lot of exams or as a backdrop for spending quality time with my friends. I'm very lucky that there is so much choice in Guildford and I can't wait to explore more of the many options available. Hopefully these 3 suggestions will get you started whether you are a returning student looking to try somewhere new or completely new to the area! Be sure to check out our Student Instagram page for more personal recommendations for places to visit and head over to our MySurrey page for the full list of venues on campus (The Hideout is another favourite of mine!).