Moving to a new place can appear disorientating, not knowing where you're going or where everything is… I definitely felt this way. This blog will break down where the key places are for University of Surrey students and some tips!
Where are the key places?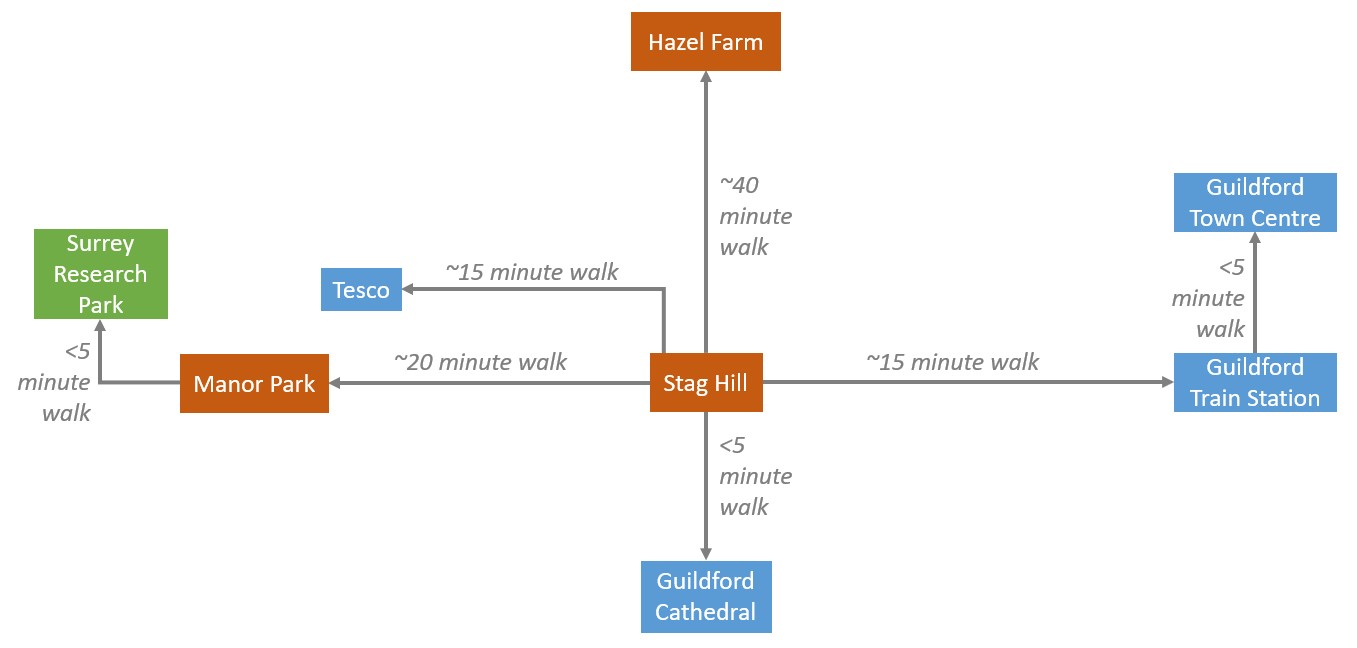 The picture above gives you a rough idea of where key locations are in Guildford and the walking distance between them. Stag Hill, Manor Park and Hazel Farm are the key campus'.
Stag Hill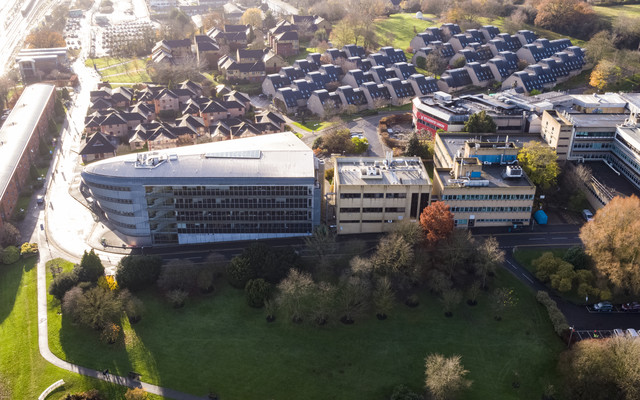 Stag Hill is the main campus at the University of Surrey where you will find the majority of facilities such as:
Library
Students Union
Lecture Theatres
Teaching Block
Accommodation
Innovation for Health Building
Admissions
Student Services
University of Surrey Lettings
Security
Centre for Well-being
My Surrey Hive
Central Distribution Centre
Wates House
Starbucks
The lake
And many more!
Manor Park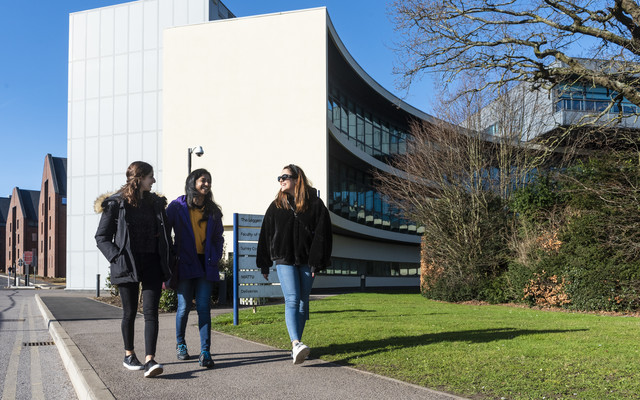 Manor Park campus is a ~20 minute walk away from Stag Hill where the following can be found:
Accommodation
Surrey Sports Park
Leggett Building (School of Bioscience and Medicine's Department of Clinical and Experimental Medicine, and the School of Bioscience and Medicine's Department of Nutritional Sciences)
School of Veterinary Medicine
Hazel Farm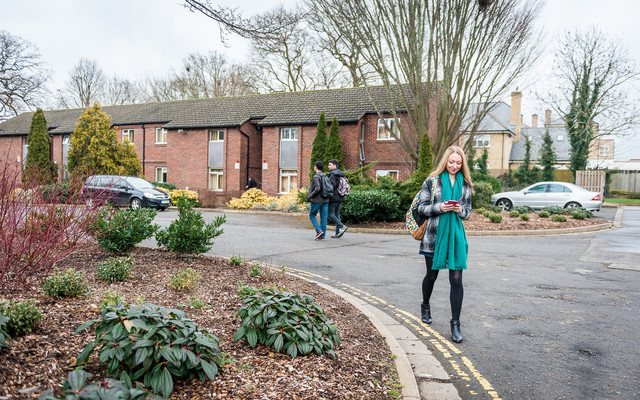 Hazel Farm is a campus located ~40 minute walk from Stag Hill, or a bus ride away, which provides further accommodation for students. Due to Hazel Farm's location, it gives students that sense of living in the residential area of Guildford.
Surrey Research Park
The Surrey Research Park consists of 150 independent companies who specialise in science, health, technology and engineering. This provides a number of opportunities for University of Surrey students to find part-time work.
On the outskirts of the Surrey Research Park, the School of Health Sciences is located. This includes a simulation suite (e.g. ambulance bay, operating theatre, wards), large teaching spaces and virtual environments (wall-to-wall immersive projector systems).
Guildford Train Station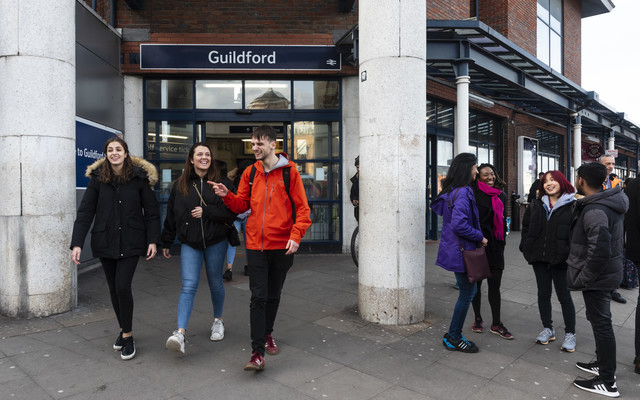 Guildford Train Station is easily accessible from Stag Hill campus, only taking ~15 minutes by foot. Students that live on Manor Park or Hazel Farm may find it easier to get the bus or a taxi to the train station.
Guildford Town Centre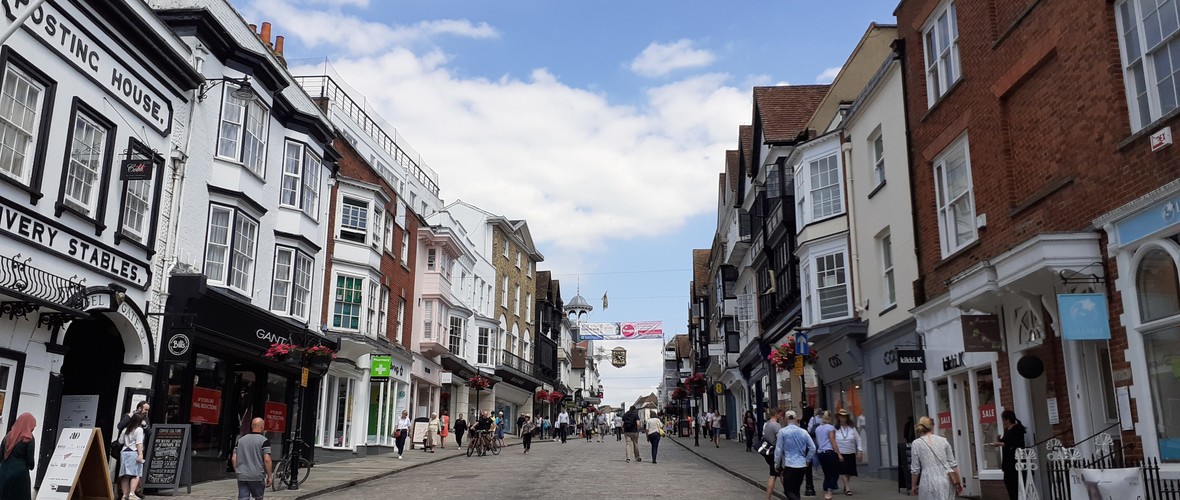 Guildford Town Centre is only a short walk from Guildford Train Station. Being so close to the Town Centre is so easy and convenient for students.
Tesco
Tesco… where do we start, probably one of the most important shops for students. Guildford has a large Tesco supermarket, in a great location for students living across the campus' and in Guildford Town Centre. There are also bus stops close by, so it is easily accessible.
In my first and second year at University, I walked to Tesco. I used my backpack and some fabric shopping bags to easily carry everything I needed.
Tips!
1- Use Google Maps
To find specific buildings on campus, just type in the building and it will direct you to where you need to go!
2- Use a map to highlight the key places you need to go
Print off a campus map and highlight where your accommodation is, and where your key buildings are. This can be really useful to help feel more orientated.
3- Have a meeting place
Before venturing to a different building on campus, have a meeting place with your friends then find the new building together. I did this during my first week of University!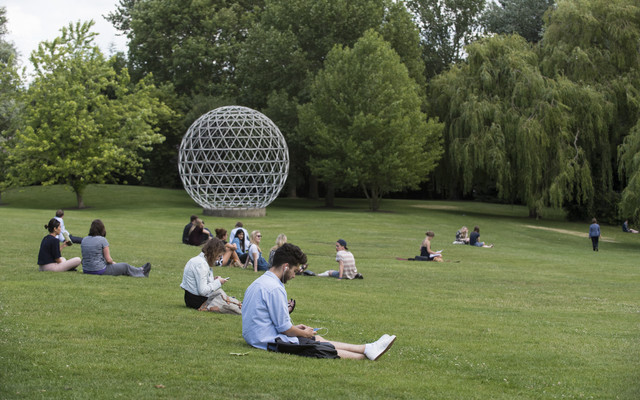 After your first few days, you will start to get your sense of orientation, and finding your way around the campus' and Guildford will become so much easier! Exploring your new home with your flat mates, course mates or other friends you've made is a great way to get to know each other and to find your way around together!
For more blogs written by current students at the University of Surrey, click here!