With September fast approaching there's lots of think about before coming to University. It's a very exciting time, but it can sometimes appear overwhelming. This blog will go through 10 top tips for students starting University, helping you have a smooth transition to your next level of study!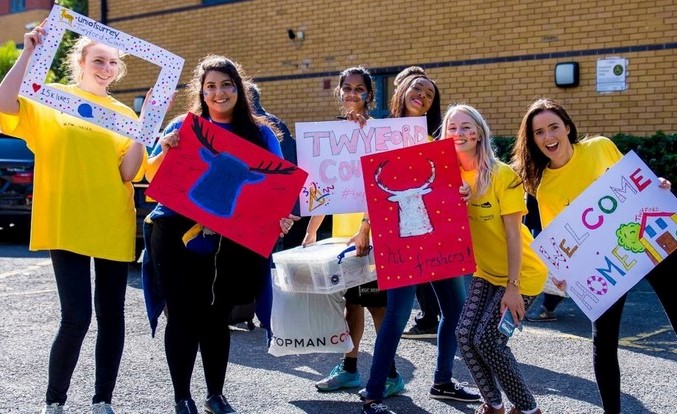 1- Enjoy your summer break before starting University
Your summer break prior to University is a great opportunity to take advantage of your free time before studying again. Spending time with your friends and family at home can be a great way to celebrate finishing any exams/assignments that you've recently completed and mark a new chapter of starting University!
2- Look out for each other
A lot can happen during your time at University, whether that's changes in home or personal life or other circumstances. You never know what other people are going through. Look out for your friends and check in with them, whether that's going for a drink together, sending them a message or knocking on their door.
3- Think about your finances
Before going to University, have a think about how you're going to fund your time at University. Do you have a maintenance loan? Any savings or money from part-time work? Do you plan on getting a part-time job to supplement your maintenance loan?
For more information about finding part-time work at University, check out this blog!
Thinking about this prior to University is important to stop you from getting in financial difficulty during your studies.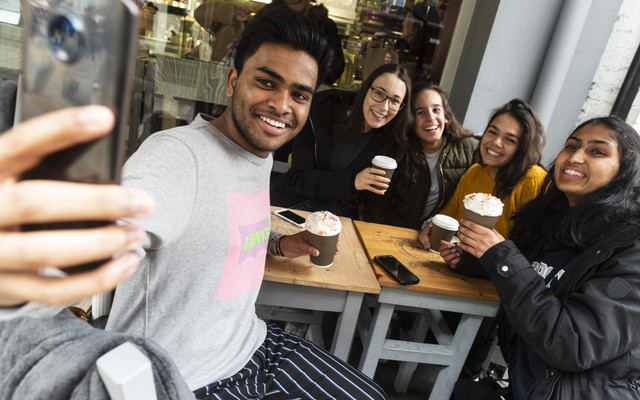 4- Make the most of your first year
Take your first year of University as an opportunity to try new things! Having a balance between your work and social life is important, ensuring that neither are dismissed. For some courses, work load in first year can be lighter than the subsequent years- so make the most of it. Try new societies, meet up with new people and explore your new home!
5- Stay true to yourself
It can be very easy to fall into peer pressure and complying with others to fit in, especially the 'Freshers' stereotype'. Stay true to yourself and do what you want to do! There are so many students that go to University, with a variety of different interests- so there is always bound to be people with similar interests to you.
Joining societies are a great way to find people with similar interests. Attending the Fresher's Fair in Welcome Week is a good place to join societies! Click here to find out what societies are currently on offer at the University of Surrey!
6- Think about opening a student bank account
There are many benefits to opening a student bank account. Two key benefits to look out for include, an interest free overdraft and freebies when you open the account. Even if you don't think you will need an overdraft, and don't want to use it, it can be useful as a precaution. Alternatively, just opening the bank account for the freebies can be just as good!
7- Learn to do things for yourself
At University, you learn a lot more than just your chosen degree… you learn to become independent. Knowing how to do things such as cooking and laundry can be useful before going to University so you know what to do. If not, you can always learn together with your flat mates!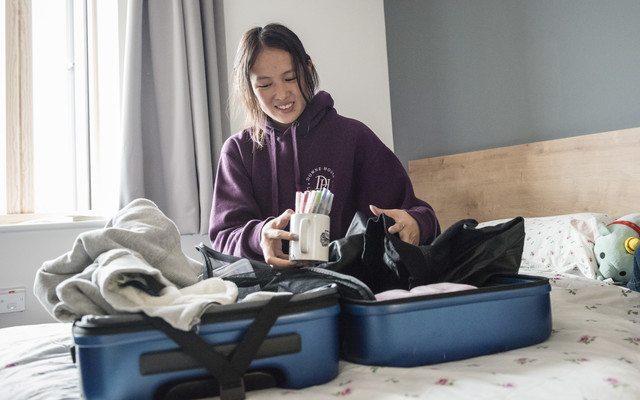 8- Spend time exploring your new home
When you first move to University, it can be very easy to stay on campus- but there is so much more to explore in the local area! At weekends, why not go exploring your new town with your flat mates or course mates.
In Guildford, there is so much to see- from Guildford Castle to the Mount and Stoke Park. For more ideas on what you can do in Guildford, check out Amy's blog here!
9- Ask for help if you need it
At University, there is a greater emphasis on students to ask for help if they need it, rather than being offered help and 'checked up on'. Asking for help can be difficult, but there is so much support available to students at the University of Surrey.
Asking for help early on, or speaking with your friends can help prevent things spiraling out of control when it's too late. No matter what's on your mind, share how you feel and ask for support- everyone is here to help!
10- Organisation is key
With lots of deadlines and assignments outlined at the start of the semester, it can be very easy to feel overwhelmed. Getting organised early on is so important to stop you from falling behind.
I find using my Google Calendar the easiest way to plan my time and keep track of what I have got to do!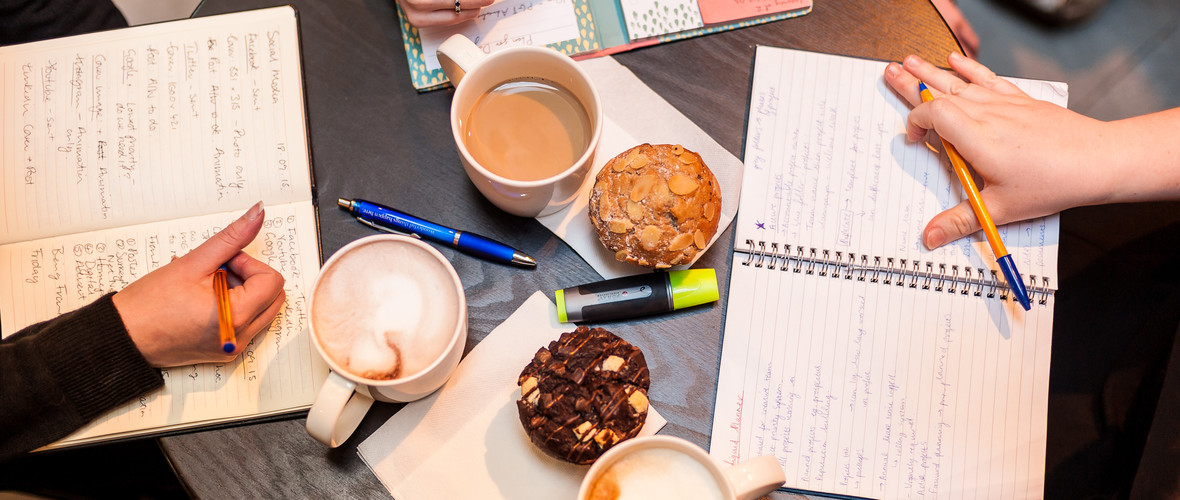 And there we go, 10 top tips for starting University! I hope these tips will help support you in having the best possible start to University. While you're here, don't miss Amy's latest blog on Returning to Education After a Break.