What do you need to pack when moving into Student Halls? It can be really easy to overpack with things you want rather than what you actually need, but it's all about having a balance! This blog will be going through 10 essential items for moving into halls!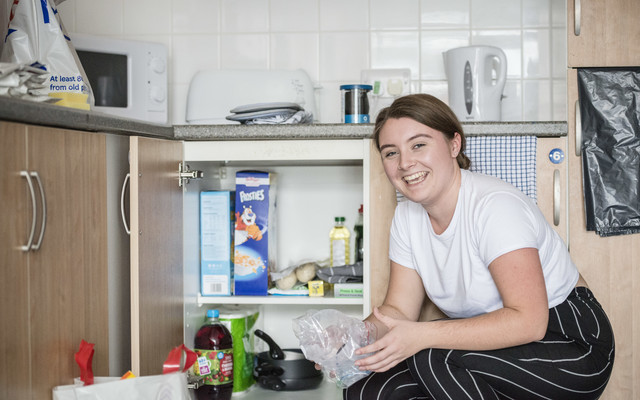 1- Photo's of your family and friends
In student halls, you'll have a large notice board on your wall. This provides a great space for all your photo's, which is an easy way to make the space feel more personal to you!
2- Slippers
Slippers or a comfortable pair of flip flops or sliders are always handy to buy instead of walking around your flat with bare feet. Not only practical, but slippers will also keep your feet warm in the winter months.
3- Playing cards
Playing cards take up very little space but can be great when socialising and spending time with your flatmates or coursemates. You will definitely learn new games from other students!
4- Bath mat
If you have an en-suite room, a bath mat outside of your shower can be nice to step out on and prevent you from slipping with wet feet. If you're sharing a bathroom with your flatmates, you could add it to the list of something to buy as a flat.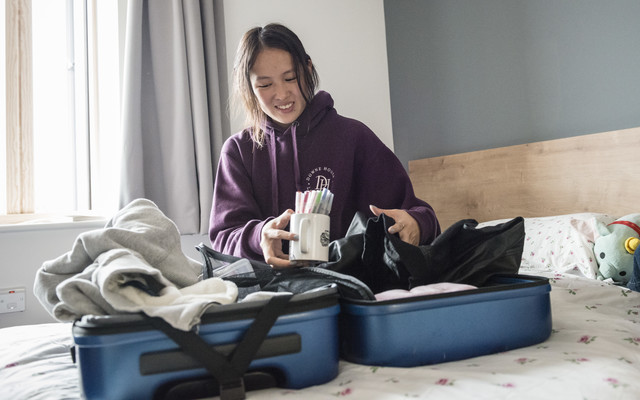 5- Favourite mug
Don't forget to take your favourite mug for your hot drinks!
6- Mini first aid kit
Always useful to have just in case! All security officers are also first aid trained and are available 24 hours a day.
7- Bed linen, pillows, duvet, cushions and blankets
Adding your own bedding and soft furnishings to your room makes all the difference, and they don't have to cost a lot. If you don't have space to bring them with you, why not buy them once you're in Guildford! Alternatively, you can buy a bed-pack from the University Online Store here!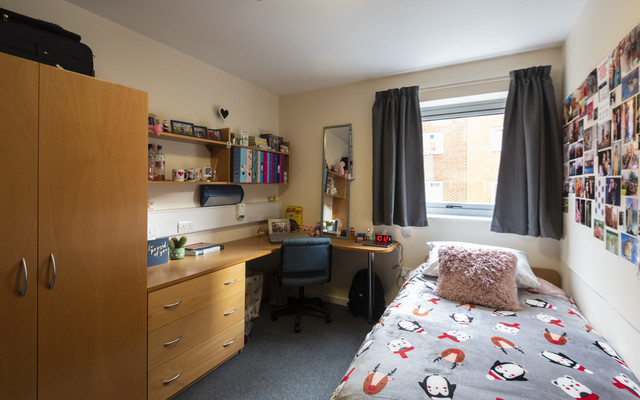 8- Coat hangers
You'll have space in your wardrobe to hang all your clothing, so coat hangers come in very useful. You can buy coat hangers for very little, or use free coat hangers that sometimes come with new clothing.
9- Tin opener
Tinned foods are very cost-effective and last a long time- perfect for students. But, don't forget a tin opener!
10- Post-it notes
Post-it notes can come in very useful, whether you're marking a page in a textbook, writing a to-do list or using them for revision, you can use them for anything.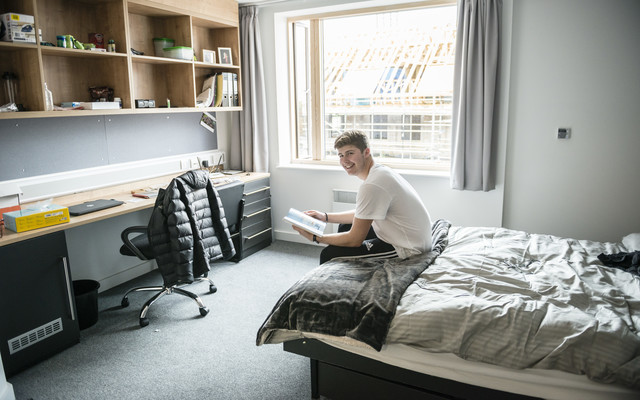 It's important to remember that the University of Surrey is only a short walk away from Guildford Town Centre, so you can easily buy anything you didn't pack! For more ideas on what to pack, click here!
Check out Kaltun's latest blog on how to best prepare for moving into student halls here!