Welcome Week
Coming to university is incredibly daunting and stressful, especially during your first week. This is why Surrey has Welcome Week. It allows you to settle into your accommodation, meet new people and find your way around before starting lectures. Coming to university was a big step to my independence, I had never lived away from home before and had little experience of what it was like to cook, clean and shop for myself. However, since coming to university I have grown in confidence and have gained valuable life skills.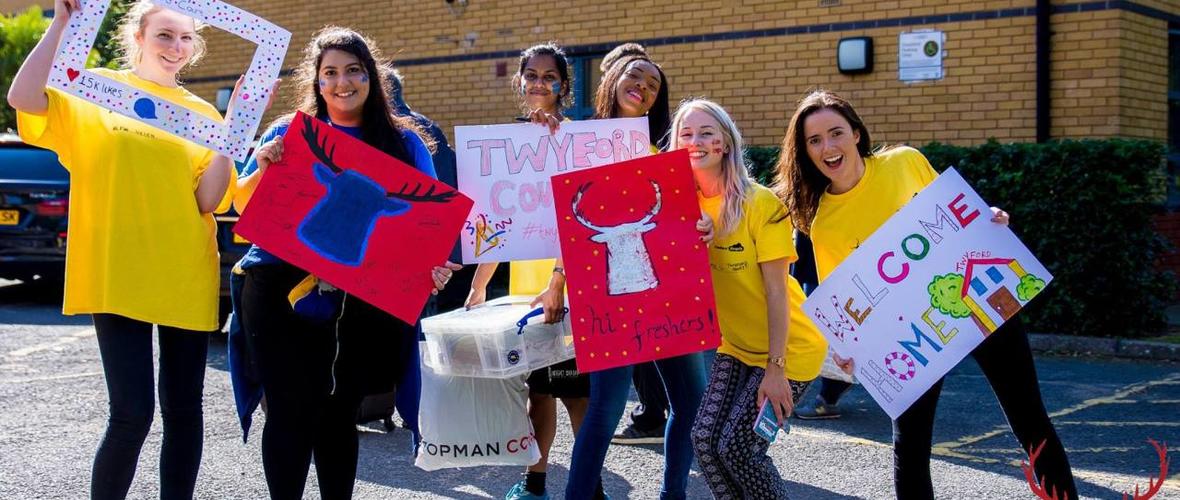 Freshers Fair
Freshers Fair is such a big part of Welcome Week, it gives you the opportunity to talk to Surrey staff and other students and also see what societies are available at Surrey. There's over 150 clubs and societies all of which have a stand where you can ask questions, take leaflets, and sign up to their sessions. It's a great opportunity to see what's out there and what you can get involved with at Surrey. There is also a stand for things like the Student Ambassador scheme and Surrey volunteering who you can talk to about getting involved at Surrey. I'd definitely recommend getting your free ticket and having a look!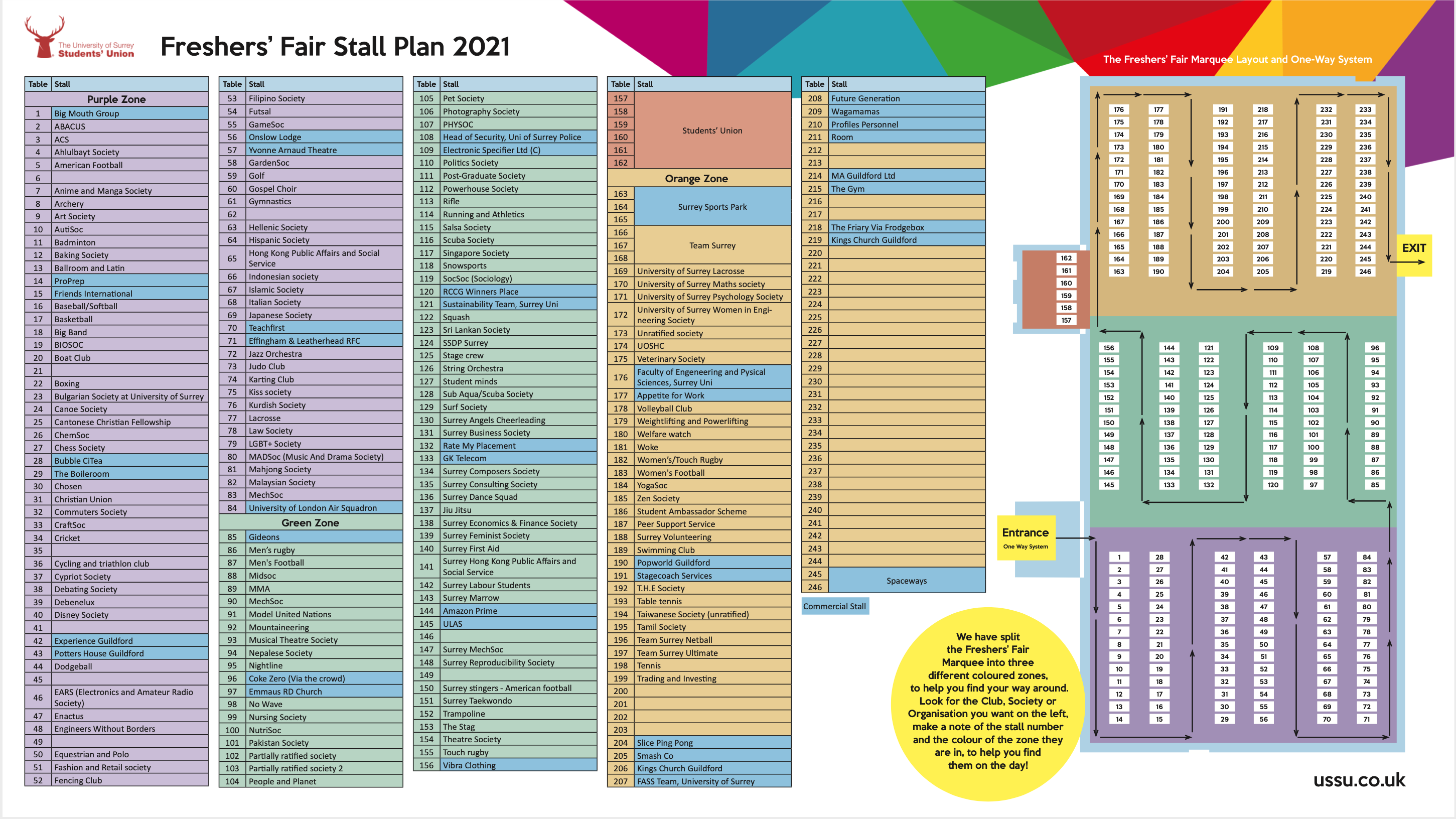 Choosing a society
A huge part of a lot of student's university experience is their involvement within societies, whether that's sports, departmental, hobbies/interests or something else, there's over 150 to choose from at Surrey. Even then, if none of them take your fancy, you can start your own society! Not everyone wants to join a society or feels that they have time for it around their degree and that's completely fine. However, for the majority of students it's a great way to make more friends, release stress and also just have fun. Most societies have social nights as well as their planned society sessions.
Choosing which society to join can be difficult, especially because there's just so many. My recommendation would be to go to Freshers Fair, sign up to all of the ones that interest you, try them out and then you can always drop out of a few and keep your favourites. It's better to have too many initially and then reduce them to suit your timetable then to have too little and not have options. Don't worry if you've never done it before, it's the perfect opportunity to try something new and there will be plenty of people in the same position.
Growing in confidence
University will most certainly feel daunting initially, but it will get easier and as you go through Welcome Week you'll begin to feel more settled. If you don't, please do reach out, there's so much support on campus including the Centre for Wellbeing on our main Stag Hill campus.