What is a Students' Union?
The Students' Union is a student-led charity, focusing on supporting Surrey students, bringing people together, representing students' academic issues and creating opportunities for students to get involved in volunteering, societies, and socials.
Events and Support
To start the academic year, the Union organises Freshers' events in Surrey's own nightclub Rubix. Past acts have included Fredo, Shy FX, Krept & Konan, Love Island stars Jordan and Molly-Mae, Luminosity Paint Party & headline DJs.
Alongside events, the Union supports over 150 clubs and societies including international, sports, creative and course groups. Throughout the year, the Union works with charities across the country to give students the opportunity to make an impact and try something new.
How does it work?
The Surrey Union is led by a team of 26 Officers, including full-time Sabbatical Officers covering four Zones – each one for a different aspect of student life:
Voice – for democracy, student opinion, and ensuring national representation for Surrey students
Activity – clubs and societies and supporting your personal development
Support – for students who are passionate about supporting others
Community – for bringing students together and finding a home away from home, volunteering, and fundraising.
The Union Sabbatical Officers are selected each year through Surrey Decides, the largest democratic event of its kind.
Meet your Union Sabbs 21/22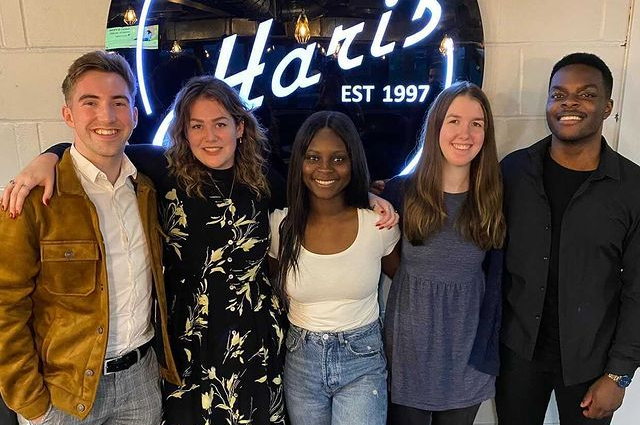 Ajay – President
Hi, I'm Ajay and I'm your Union President!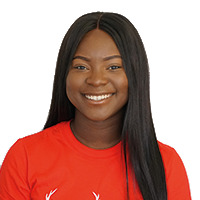 Fun fact, I'm the first female Person of Colour to be President at The University of Surrey! I study Law and love sports, athletics, and football. I'm also passionate about equality, diversity, and inclusion.
I have been hugely involved with the student life at Surrey and have been the African & Caribbean Society President, Student Life Mentor, Executive Voice Zone Member, Vice President Voice and a Student Ambassador.
As Union President I am the lead representative, spokesperson of the Union and manage a team of 4 Vice Presidents and the Students' Union CEO. I plan to lead the union into an exciting future, developing and shaping ideas based on what students want, whilst influencing university decision making at the highest level. My manifesto covers Education, Wellbeing, Equality, Diversity and Inclusion.
My biggest piece of advice for students is to make the most of all the opportunities and to get involved, especially societies. It's important to talk to people you wouldn't usually to as university is so diverse, you'll have the chance to learn about new cultures and lifestyles. Definitely try and do things that are outside of your comfort zone!
Megan – VP Voice
Hello! My name is Megan, and I am the Vice President Voice of the Students Union.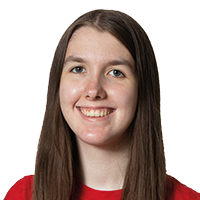 I studied and graduated this year from my Law Degree. My passions include climbing, gaming, and different types of puzzles. I've been part of the Mountaineering Club, focusing on hiking and climbing!
Through the connections I made through these clubs and societies, I got more involved in Union activity and was eventually convinced to run in Surrey Decides in my second year. I gained the role of Voice Zone Officer and took it on in my final year. I enjoyed it so much that I ran to be the Sabbatical Officer for the same zone!
My role revolves around student representation and opinion, both within and outside of academia. I will be working with the University on consistency, moving forward with Hybrid Learning, reintroducing the Liberation Network as a fun community space for those that join it to help run activities and events and to help break down barriers across the University. Finally, I will be working with the Union and the University to improve how we communicate with students and how we allow them to feedback with us.
My main piece of advice is always put your wellbeing first and to reach out if you need anything. There are so many support services here at Surrey to help you. Also, get involved! There's so much to see and do here at Surrey, and you'll all find something you enjoy.
James – VP Activity
I'm James Barlow, the Vice President of Activity at your University of Surrey Students Union!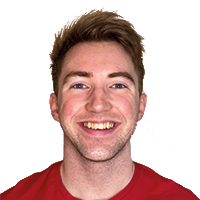 I'm from Southampton and studied Accounting and Finance at Surrey. Last year I was the Content Creator for Surrey Business School. I love sports and am a supporter of Southampton FC and F1. I also play dodgeball at a National League level!
At Surrey, I have been a student for four years, but also simultaneously worked at the Students Union for over three years in numerous roles, before becoming a VP this year. I was also on the committee for Dodgeball for 3 years and have helped out at four moving-in weekends!
In my role, I govern and support clubs and societies so that they can achieve their goals and ambitions! I also aim to get students involved in activities and participate in events, whilst I strive to empower and improve the employability of Surrey Students!
My best piece of advice is don't be afraid to say hello to anyone and get involved! Everyone is or has been in the same shoes as you once upon a time; this is an exciting time in your life so try to make the most of it and get involved with anything that interests you! Clubs and societies are a fantastic way to meet new people and make new friends.
Nat – VP Community
Hey there! My name's Nathaniel (Nat), and I'm your Vice President, Community for this academic year.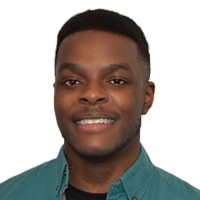 I'm from the South East and am passionate about the arts, sustainability, and volunteering. I studied Business Management with Marketing and love everything about film and entertainment. Running and athletics are my main hobbies!
I have been involved in a huge range of university activities, societies and different roles whilst being at Surrey. This includes being a Course Rep, Validation Rep, Liberation Rep and the first Black Students Officer for the Union. I was also President of the University of Surrey's Advertising, Marketing and PR Society, Treasurer of Surrey Business Society, (and later Events Manager and Events Director for Surrey Business Society in the following two years).
As Vice President, Community: I lead the Community Zone, which is responsible for the entertainment and outreach aspects of your student life. Our remit covers all live and showcase events, social activities, volunteering, sustainability, accommodation, raising and giving, and representation both on campus and locally. My manifesto focuses on events and entertainment, more sustainability and social enterprise, and wider publicity and community outreach. These range from Surrey Film Festival to the Union's Events Network, an annual Wellbeing and Diversity Festival and more: I'm excited to start, and I'd also love to hear your feedback.
My biggest learning and piece of advice for Surrey students is to get involved! The Union offers many opportunities to meet other students, and my time at Surrey personally has been shaped by everyone I've met throughout the years.
Leri – VP Support
My name is Leri, and I am your Vice President Support for the 21/22 academic year.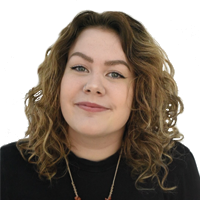 I am originally from South Wales and studied Criminology and Sociology. In my free time I like to just do anything creative whether that be film photography, painting, sewing or just making random things. I always feel best when I'm being productive and doing the things I enjoy.
During my time at Surrey, I have tried to get involved as much as I possibly can with supporting other students. I've been a part of several university and union support services, such as being a Student Life Mentor, a Peer Supporter, a MySurrey Hive Mentor, and Course Rep. These roles enabled me to meet a wide variety of people that I wouldn't have been able to otherwise and these experiences heavy influenced why I ran to be VP.
My role as VP Support does exactly what it says on the tin! I am here to ensure that you, as students, are receiving the best support you can be during your time at university. At the Support Zone, we mainly focus on mental health, inclusivity, invisible and visible disabilities, and academic advice. My manifesto centres on the points of international student support, EC's, sexual health, and wellbeing and support related events on campus; however, I know that there is going to be lots of other projects outside of these and I'm very excited to work on them!
The most important thing I've learned during my time at Surrey is that it is okay to reach out and ask for help if you need it. I am someone who has historically had the "I can deal with this alone" mentality when it comes to my own mental health, or when I'm struggling. We have a fantastic array of support services here at the Union and University who are there to help and support anyone who needs it. It's okay not to be okay and ask for help.
That's a wrap! You can find out more about Surrey's Students' Union, all the societies and events you can get involved in through their website.
The Freshers' Fair will be in the Marquee from 9am-5:30pm on Friday 24th September!