Food is a huge part of student life! For many students, moving to university is the first time they've prepared three meals a day for themselves. It can be very easy to keep ordering takeaways, but cooking at home has so many benefits. Continue reading for tips for cooking as a student!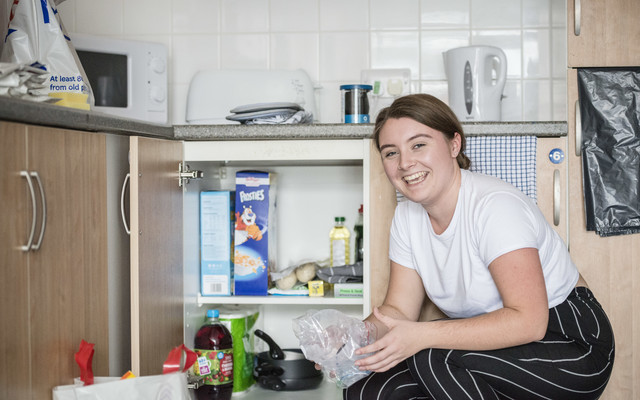 1- Plan your meals
Don't underestimate the advantages of planning your meal, it makes meal times so much easier. It helps stop you from buying food that you're not going to use… saving wastage and money. By having a plan in place, it helps achieve a healthy, balanced diet and reduces the likelihood of buying lots of takeaways.
2- Equipment
You don't need to spend lots of money cooking equipment. Buying the essentials is a starting point, then you can buy additional utensils as you go, or share with flatmates/housemates.
Here are some of the essentials:
Baking tray
Chopping board
Knife
Colander
Cutlery
Plates
Glasses/mugs
Wooden spoons
Non-stick pans
Tin opener
3- Use the freezer
Make the most of having a freezer, it can come in very useful to save time, money, and wastage…
Cook extra portions of sauces and other freezable meals for an emergency food supply!
Buy frozen vegetables to avoid them going off before using them.
Freeze bread the day you buy it, then defrost it as needed to avoid it going stale.
4- Make packed lunches
Taking packed lunches to campus can be a simple and cheaper alternative to buying lunch or meal deals… the cost can quickly add up over the week! Lunch doesn't have to be a sandwich, there are microwaves on Stag Hill campus for students to heat their food.
5- Cook together
Cooking with flatmates/housemates is a great way to learn new skills, try new dishes and make meals cheaper. You could have a dedicated night each week where you cook together.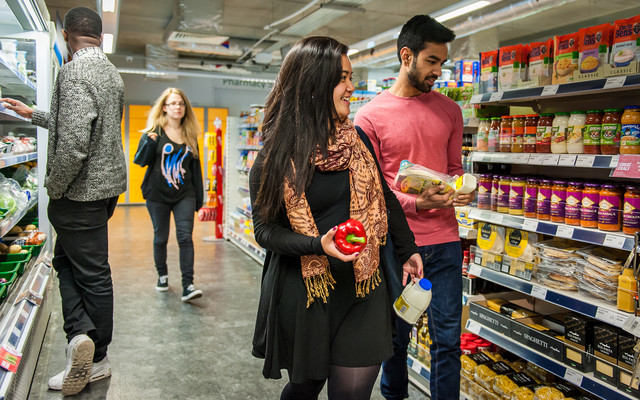 6- Have a go at cooking before going to university
Take the summer before going to university as an opportunity to master some quick and nutritious dishes. This will come in useful when you're busy with your studies and other commitments during the semester.
7- Try one pot recipes
One pot recipes are typically a lot simpler than other recipes, and can be used to have a quick. Not only that, but it saves on the washing up!
8- Store cupboard essentials
Investing in store cupboard essentials will make it easier to create dishes, and reduce the excuse of not having the ingredients.
Here are a few ideas:
Dried mixed herbs
Dried pasta
Rice
Cooking oil
Flour
Tinned tomatoes
Tinned beans
Tinned tuna
Potatoes
Soy sauce
Salt and pepper
Stock cubes
Sauces
Onions
Garlic
Tomato puree
Couscous
Sugar
9- Keep it simple
It can be very easy to have lots of new ideas and recipes to try, but at first keep it simple and don't overcomplicate it. This will help reduce the likelihood of any disasters!
10- Remember food hygiene
Food hygiene cannot be forgotten… from washing up properly to handling raw meat, it is so important to keep you and your flatmates/housemates safe.
11- Don't throw away the leftovers
As previously discussed, some leftovers could be frozen and used for another meal. Alternatively, save leftovers for lunch the next day, or repurpose it into a different dish!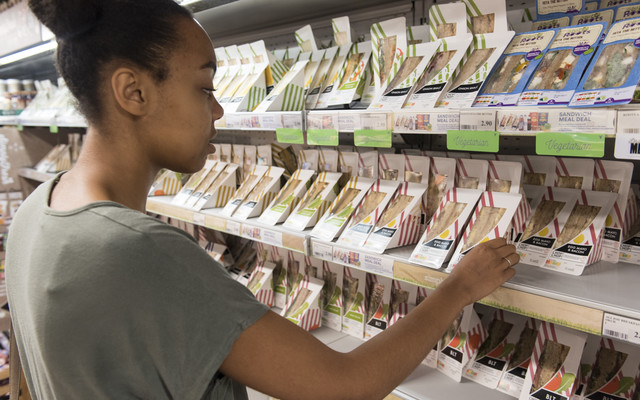 This blog went through 11 tips for cooking as a university student. While you're here, why not check out Amy's blog on her Christmas at Surrey!