Hazel Farm is another one of the University of Surreys campus' outside of Stag Hill Campus, primarily for offering student accommodation. Continue reading to find out some key information about Hazel Farm…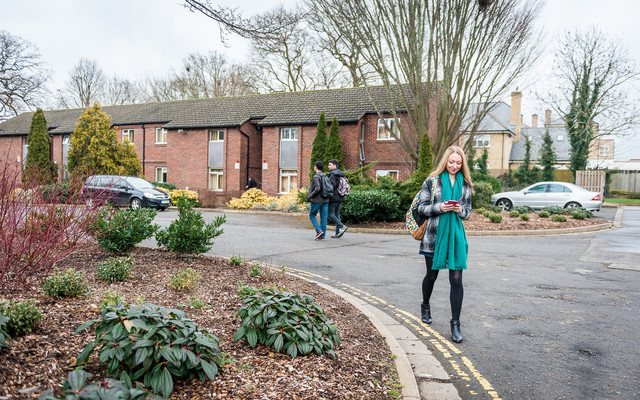 Location
Hazel Farm is 2 to 3 miles from Stag Hill Campus within a residential area of Guildford.
How to get there
It takes approximately 45 minutes to walk to Hazel Farm from Stag Hill.
Many students cycle to Hazel Farm, taking approximately 15 minutes. There are lockable bike stores available.
There is a bus service available, either taking students past Manor Park and Tesco, or a more direct route. Bus passes are available for University of Surrey students, click here for more information.
Accommodation
Hazel Farm offers student accommodation, where students share flats with five to six others. All accommodation at Hazel Farm has shared bathroom facilities, with one to two showers and two toilets per flat. Some flats have sinks provided within rooms, other flats offer communal sinks in the bathrooms.
Laundrettes
Hazel Farm has is own laundrettes, operated by Circuit Laundry. For more information, click here.
Parking
Students living at Hazel Farm have access to resident only parking.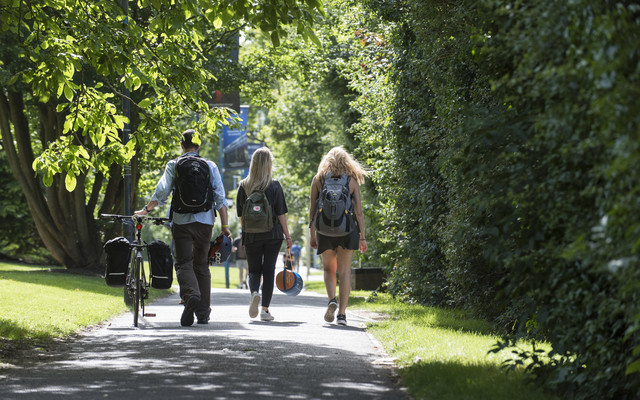 This blog has gone through some of the main facilities on Hazel Farm. Being away from the main Stag Hill Campus, living at Hazel Farm can offer more of a separation between 'work' and 'home' life, which some students prefer.
Click here for more information on Hazel Farm. To read other blogs written by current students, including blogs on Stag Hill and Manor Park, click here.