One part of University life that I continue to recommend to anyone starting or already at University is to get involved! Whether that is joining a society, sports club or becoming a course rep. There are so many opportunities available at University that it would be sad not to explore at least one, and see where it takes you.
Society life
Musical Theatre Society (MTSoc) feels like a big family – a group of like-minded people who love to sing, dance and act… all at once! Everyone is super friendly and inclusive of anyone who'd like to get involved. There is no prior experience required, just enthusiasm and interest in shows and performing.
We work hard, but we work together and thoroughly enjoy the process. Every year (Covid-allowing!) we put on three performances; an Autumn showcase at the end of November, our main musical production in March (which this year is Grease) and a Summer showcase in May. Each of these shows takes a lot of time and dedication to rehearse, prepare and get ready for the stage, so once you commit to them it is an added responsibility to your Uni life, but nothing you can't do alongside your degree with dedication, motivation and good time management skills.
If you'd like to learn more about what we get up to, here's our website https://ussu.co.uk/MusicalTheatreSociety and you can find us on social media @ussu_mtsoc.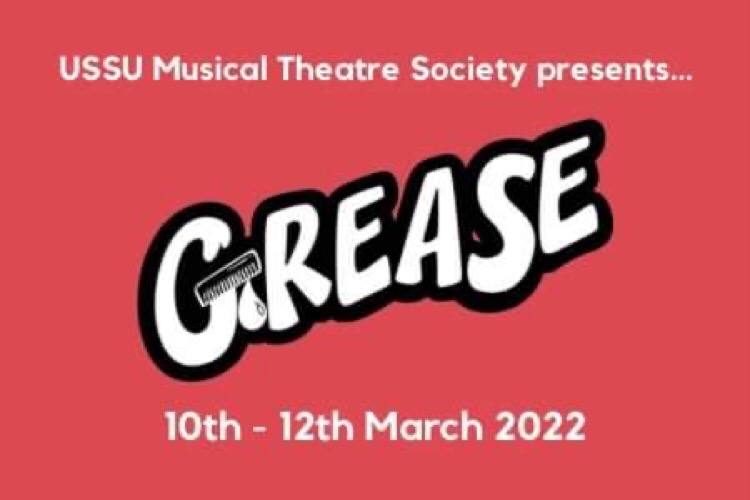 Committee
This year (my third year in the society and Uni), I am treasurer for MTSoc. Part of a 7-person strong committee including two other signatory roles of President and Vice President, alongside non-signatory roles; Marketing, Press and Publicity, Social Secretary and Musical Consultant. As treasurer, I have to make sure that we spend our money wisely as a society so that we always have enough in the bank for the next event, doing things like making sure people pay their membership fee and other small payments through the year, and helping to create a budget.
The committee maintain regular communication throughout the year and are responsible for how the society runs. We hold meetings about monthly where we come together to discuss things like deciding on showcase numbers, the main show, holding interviews for creative team members. Other responsibilities of members include running sessions, communicating with the rest of the society, booking rooms and planning socials. Just to note, a lot of the organisation happened in the Summer before Uni started too – so factor that in if you're going for a committee position at your next society's AGM.
Last year I was a part of the Wellbeing and Inclusion team, which is a non-decision making role for supporting members through any concerns they have within the society, that they wish to keep separate from the main committee. Every club should have two, and this is a great way to give something back to the society and be there for your peers without the ongoing commitment and involvement that other committee positions bring. Or Wellbeing teams are so friendly and welcoming and such valuable members of the society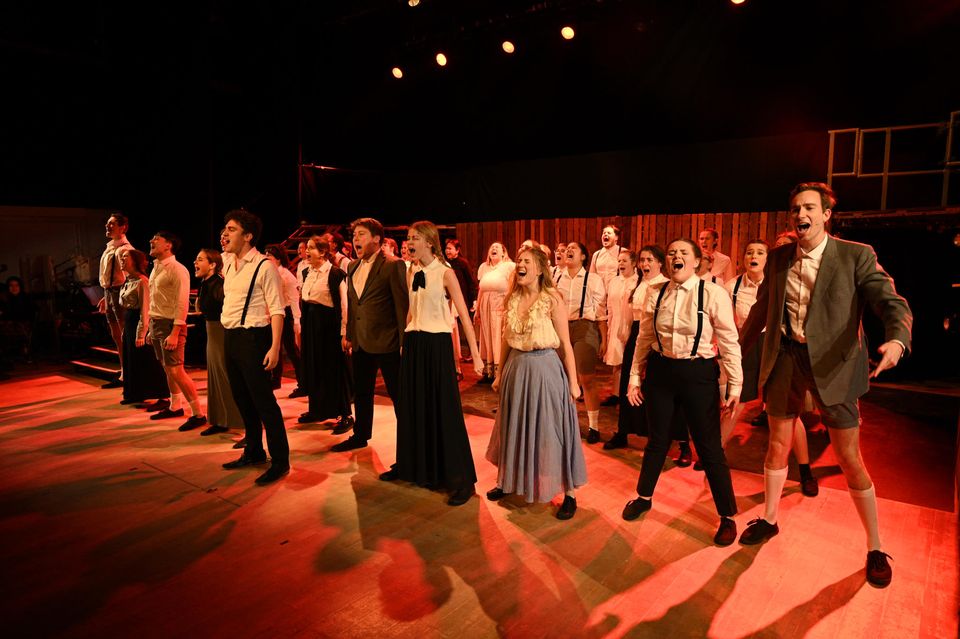 What I've gained
Being part of a society gives you another focus and fun outside of your degree – you can spend some structured free time learning something new, continuing a long-lived hobby or exploring a forgotten one. You meet so many like-minded, enthusiastic and lovely people that you may never have met without joining in and giving it a go. Also, you don't have to commit straight away, there are so many opportunities during Fresher's week and earlier on in the year to try out different sports and societies and get involved, it would be silly not to give them a try, you've got nothing to lose!
If you like to read more about Key Aspects of Student Life, read Abigail's blog here https://blogs.surrey.ac.uk/student-experience/2022/03/01/key-aspects-of-student-life/