The sense of community was one of the first things I thought when visiting the University of Surrey for the first time in 2017, and this has definitely continued throughout my degree. The University of Surrey has a diverse community where students are actively involved and feel a sense of belonging. There are a number of aspects that contribute to the University of Surrey community, continue reading to find out more.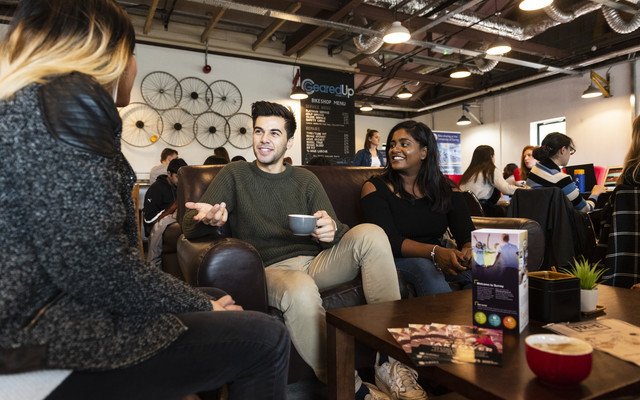 Campus-based university
The University of Surrey is a campus-based university, this means all the facilities are based on one of three campus' (Stag Hill, Manor Park and Hazel Farm). Everything is available on your doorstep, so you regularly see familiar faces across campus.
Societies
Societies are a big aspect of student life, and societies frequently collaborate! They are a great opportunity to meet new people and try new things. Visit this webpage for the societies currently on offer.
Students' Union
The University of Surrey Students' Union is led by a team of Sabbatical Officers that current students elect every year. Their work focuses on supporting students through encouraging engagement by creating opportunities, bringing people together and representing academic interests. By being a student at the University of Surrey, students are automatically a member of the Students Union, and can get involved in everything they have to offer!
MySurrey Hive
The MySurrey Hive is the central point of student support at Surrey. It provides students with advice on student life related queries through university staff or student mentors.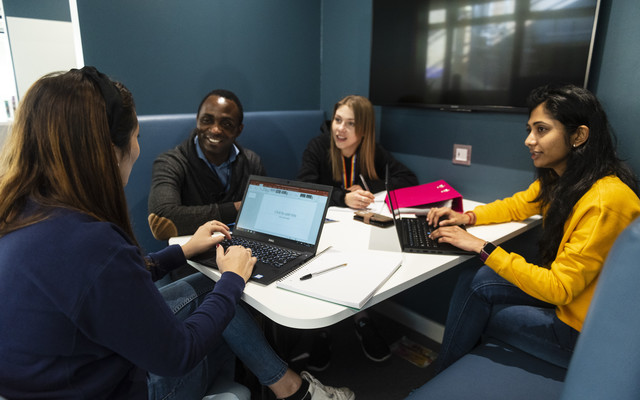 Part-time work at the University of Surrey
Students can work part-time for the university, whether that is at one of the cafe's or as a Student Ambassador for example! Click here to read more about part-time work.
Social spaces
There are several social spaces on campus to spend time with friends and meet new people. On Stag Hill campus we have spaces such as Wates House (student bar and restaurant) and Rubix (night club).
Security
The University of Surrey has 24-hour campus based security, ensuring everyone remains safe. Our Security Officers are an integral part of the Surrey community. To learn more about the Security Support Team, click here.
Academic support
There are several ways to receive academic support at university. For example, students can directly speak with their lecturers/academics, and personal tutor. Alternatively, academic support is available in the library through the Maths and Statistics Hub and Academic Skills and Development Hub.
Student volunteering
Students also have the opportunity to volunteer and support other students at Surrey. This includes services like Nightline. Nightline is a listening service run by the Students' Union where students can anonymously talk about anything that is concerning them. Other services and initiatives include Welfare Watch, Positive Minds and Freshers' Angels.
Course Reps
Course Reps are elected students from each course who volunteer to support students learning experiences. They facilitate the communication between students and the university to help ensure every student is listened to.
Centre for Wellbeing
The Centre of Wellbeing is a free service available to students. It offers several services to support students with emotional and psychological concerns and mental health from counsellors, a social worker, eating disorder specialist and mental health nurses. For more information, click here.
Module Evaluation Questionnaire
Every student has the opportunity to provide feedback on modules they have completed. Module Organisers and members of the teaching team within each module listen to students feedback and act on it accordingly to make changes for the following year. This ensures that the modules and teaching continually improves and supports students in anyway possible.
Team Surrey
Team Surrey encompasses all the sport at the University of Surrey, from social sport, to club sport and Varsity, there is something for everyone! Follow this link for more on Team Surrey.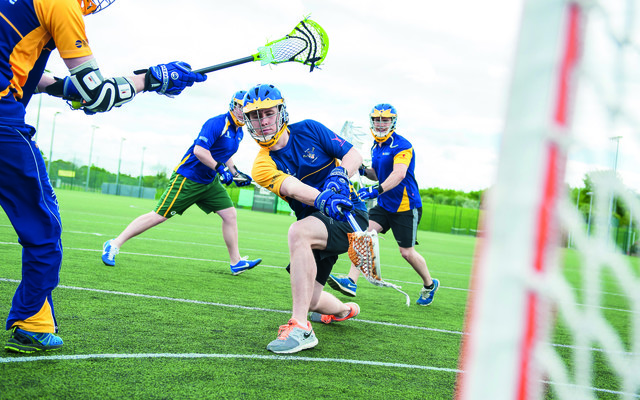 This blog has gone through some of the key aspects of the University of Surrey community, but there are so many more. To read other blogs written by current students, click here.