I've written a few blogs about the amazing nightlife I've experienced here at Surrey during my 4 years here (you can check these out here!) but equally, the days-out I've had have been equally as incredible! Academic life is only one part of university life and the experiences and memories you'll make with new friends is really so enriching. I have thoroughly enjoyed my time here at Surrey and, in this blog, I'll be sharing some more of my favourite memories with you. 
Exploring Surrey
Surrey is so beautiful! Guildford itself has so much you can explore and spend the day in some beautiful locations. My personal favourites are Whitmoor common which is a short walk from campus and is stunning! It's a lovely walk which is very accessible and with plenty of options for the length of time you'd like to spend outside. This is one of my favourite locations because you can still enjoy it during winter without getting absolutely covered in mud! I find walking to be an amazing way to help clear my head from academic workload and to be really beneficial for my mental health.
If you want to travel a little further out, you won't be disappointed! I would really recommend Tillingbourne waterfall in Dorking for some stunning scenery (also looks great in Instagram photos!) as well as Box Hill. Last summer, me and my friends took frequent trips to Box Hill to watch the sunset and often took picnics with us – can't wait to do the same again this year!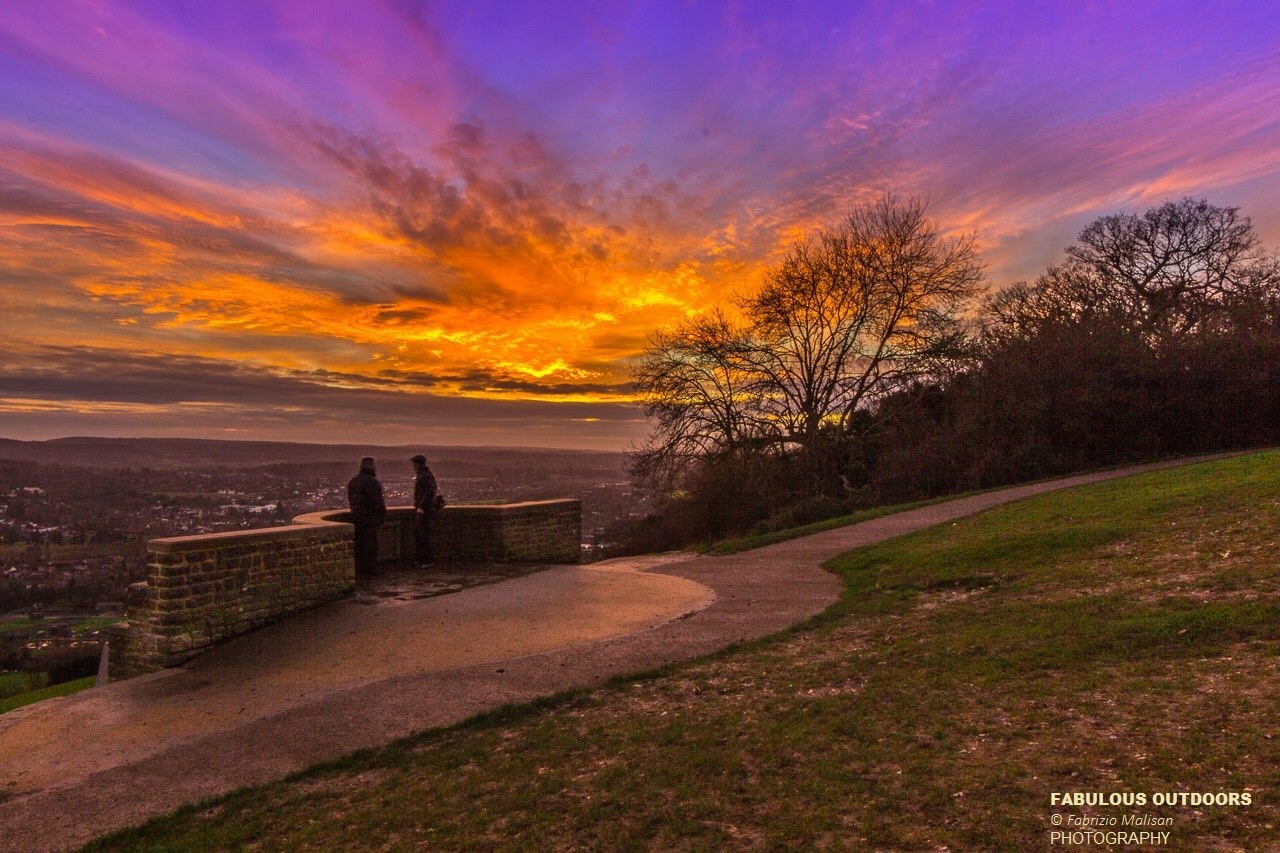 Student Union Events
The events our SU puts on are really fun and I would 100% recommend getting involved! There really is something for everyone including physical activities such as the SurreyMoves+ Colour Run and Santa Moves Fun Run (you can 100% still join in and enjoy the day even if you are not a massive fan of sport!) to board game evenings in The Hive! These events are also a great way of making new friends so don't be afraid to go alone if you are interested. One of my favourite Surrey memories is sitting by the lake in my Freshers week watching the outdoor cinema with my new housemates – it was an incredible bonding experience and really helped me settle into my new life at Surrey.
Societies are also a great way of making friends and memories without alcohol as well as joining a sports team. We have over 160 different clubs and societies here and all welcome newcomers and beginners. You can explore an existing interest or start something completely new! I started playing Lacrosse this academic year and some of my favourite days out have been our away games where you travel to a different university to compete. You gain an amazing sense of achievement, really bond with your teammates, feel proud representing the university and the post match trip to Mcdonalds is very enjoyable! You can check out all the different societies available here! There's even a quiz to match you to a new potential club!
Guildford Attractions
There are so many different ways you can spend the day enjoying yourself in Guildford! There are lots of attractions available in the Town Centre including Airhop (an indoor trampoline park), Wild Wood Adventure (a zip line and high rope activity) and Guildford Spectrum is home to a number of activities such as ice skating and swimming! Another personal favourite are the Paradox Parlours Escape rooms which are very highly recommended and guaranteed fun as you try to solve the puzzles against the clock! There is even a board game cafe called Unplug + Play in the town centre which has over 770 different games to choose from!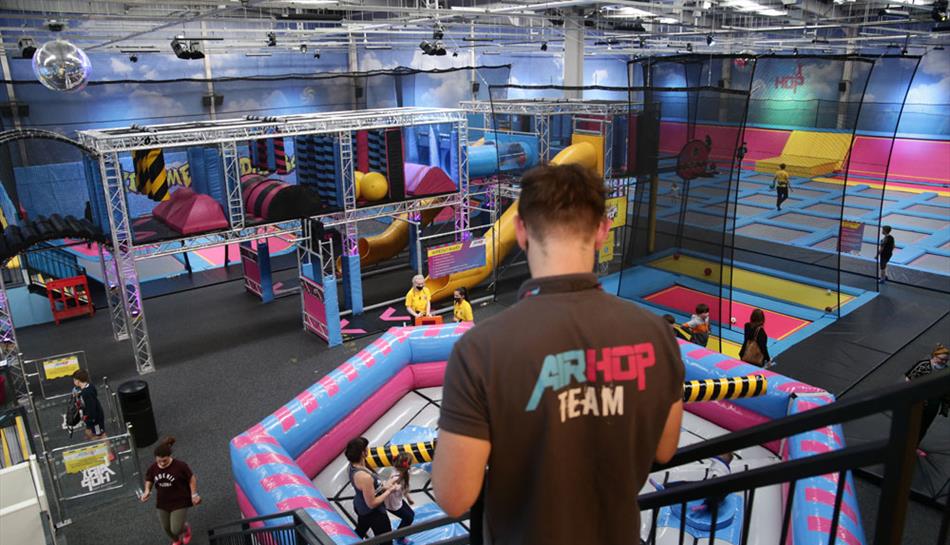 For experiences a little further away, Brighton and central London are very easily accessible via train from Guildford station and the opportunities to spend the day are endless. Check out this blog for some ideas! I have visited all of the places with my friends over the years and have always had a great day out. A spontaneous drive to see the sea at Portsmouth was definitely one of my favourite adventures!
Hopefully this blog has given you some ideas for your next day out! There is so much fun to be had at university which doesn't involve late nights and drinking so don't worry if that is not your thing. Be sure to check out our Student Instagram to see how other students spend their free time!