Hello! I'm a final year student at the University of Surrey. My time at university is coming to the end so I thought I would write a blog this week on advice from the perspective of a final year student. Continue reading to find out more…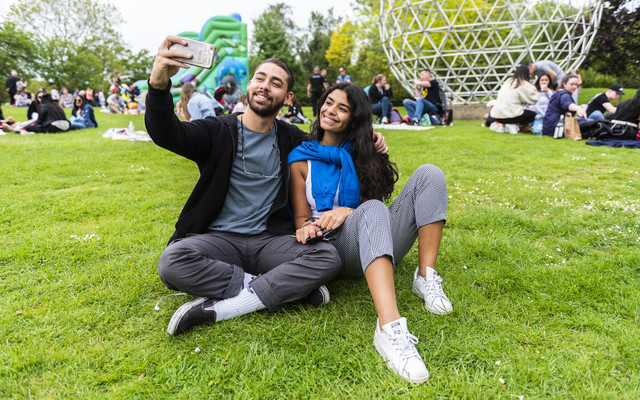 Organisation
Before coming to university I didn't realise how important organisation would be. We have to take charge of our own time and responsibilities to make sure everything is done on time. A week can fly by at university, and at the end of the week it can be very easy to wonder what you've actually achieved. Organisation is key; this could be through making to do list and having a calendar or diary with everything on it is a great way to get started.
What could a university student be doing across a typical week?
Timetabled lectures or seminars
Pre recorded lectures
Independent learning
Revision
Assignments
Part-time work
Volunteering
Meals
Socialising
Chores (e.g. laundry, food shopping, cleaning)
Societies
Access to support and well-being services
Relaxing
Take advantage of all the opportunities university has to offer
It may be difficult to believe, but 3 or 4 years can go by very quickly. University provides a unique opportunity for students to get involved in a huge variety of different activities and events, so take the opportunities to learn something new and meet new people.
Examples of things you could get involved in at university
Societies: there are lots of societies available at the University of Surrey… from the Surf Society to Film Soc, there is something for everyone.
Part-time work opportunities: there are several part-time jobs available if students would like to. Students could work for the university directly, through being a Student Ambassador or even working in one of the cafes or bars on campus.
Volunteering: students could volunteer for the university directly, or the University of Surrey has lots of external partners.
Global Graduate Award: learn a language for free!
Employability Award: complete this award to learn and develop skills to improve your employability for the future.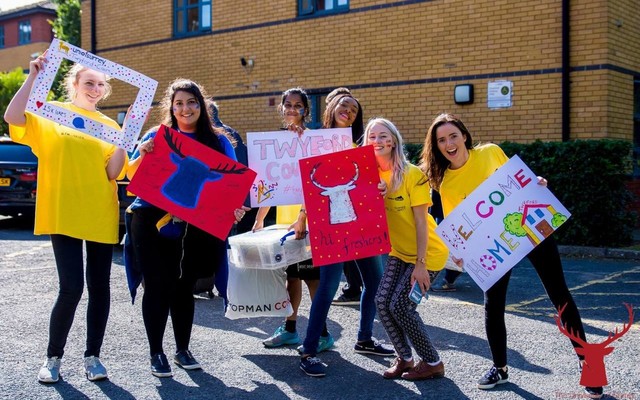 Student discount
Student discount can make a huge difference to the cost of buying new items, especially on expensive items like technology. Lots of shops offer student discount, so make sure to check before buying anything.
Food
Food is one large aspect of a students budget. For lots of students living away from home, this is the first time they have had to arrange and cook their own meals. Although take-aways and meals out can be very tempting (especially when students are busy), it is not sustainable long term. Consider buying a student cook book, having some 'go to' recipes from family and friends back home, or looking up simple recipes online to get started. After you get started, you will quickly establish a routine. Meal planning can also help reduce wastage and limit the likelihood of ordering take-aways.
Visit the local area
For students that are living in a new place, take advantage and explore your new home! London is approximately 30 minutes by train from Guildford, so you could even go further afield.
Ask for help when you need it
From academic to personal concerns, there is lots of support available at university, so make sure to ask for help if you need it. Speaking to a friend first can be a good initial step!
Try not to miss lectures
Lectures that students need to write up can very easily build up over time if you don't stay on track. Try to attend all your lectures and tutorials to limit the need of catching up. This will help as when you have assignments due, you won't be worrying about trying to catch up on any lectures that you have missed.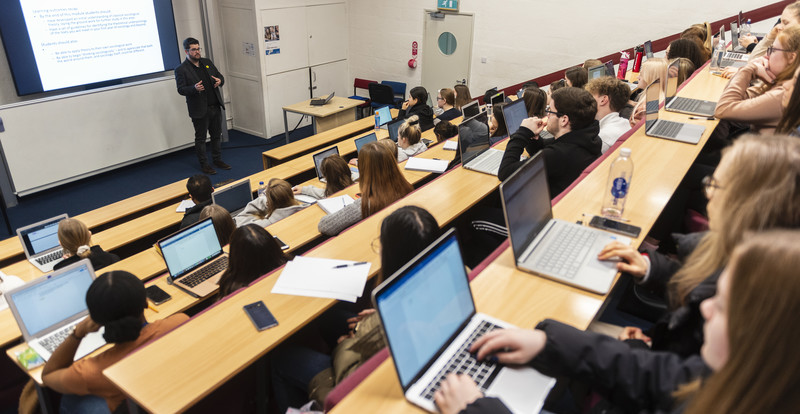 This blog has gone through some tips for university from a final year student! If you know any students currently at university, speak with them and ask them if they have any advice. To read other blogs written by current students at the University of Surrey click here.
Wishing you the very best of luck!