Without a doubt, the Applicant Day I attended was the biggest reason I chose to study at the University of Surrey! I had such a great time and found the experience to be really beneficial. Whether you have already made Surrey your firm choice or are considering your options, I would 100% recommend attending your Applicant Day!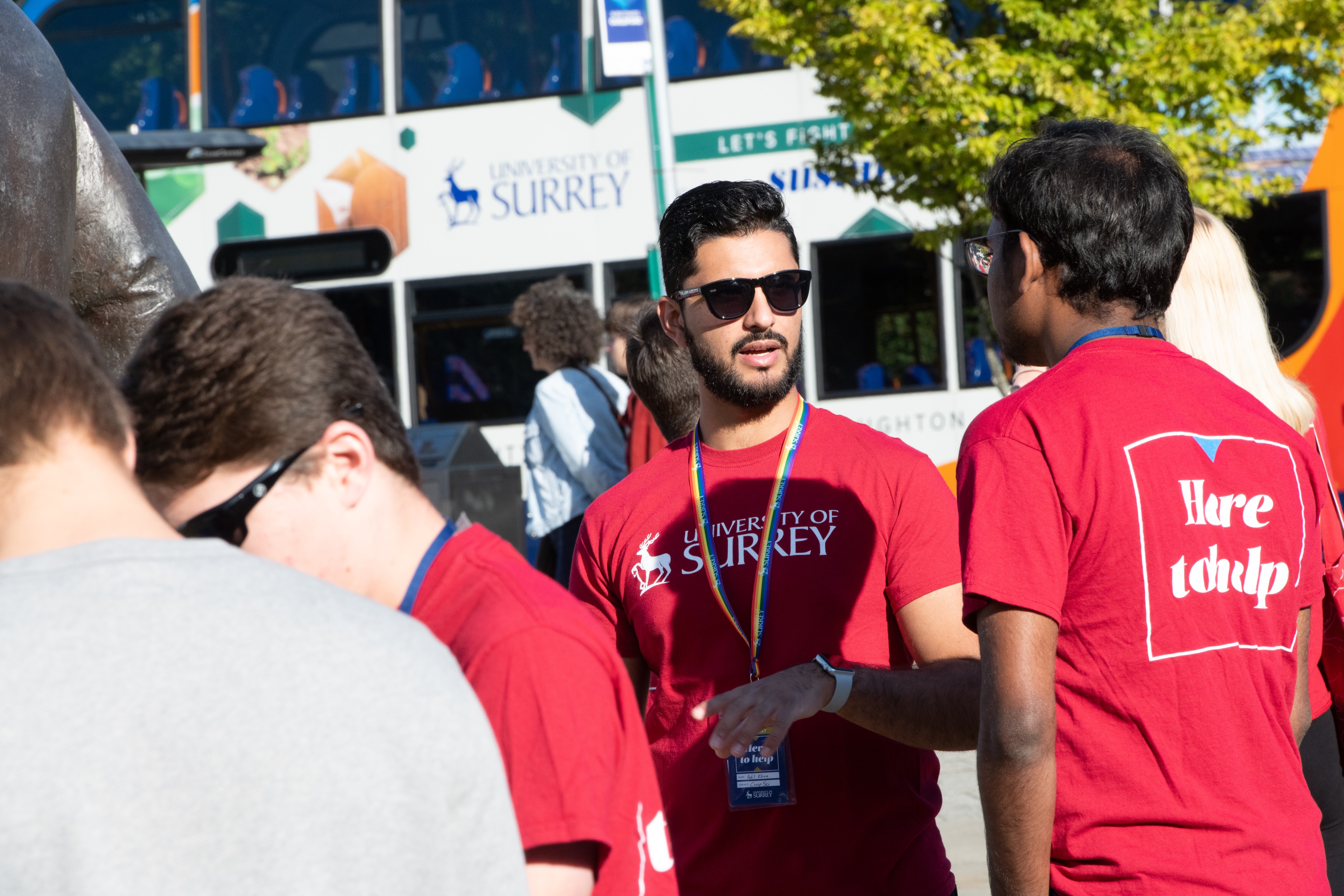 Reason 1: Meet the academics
You actually get to meet the academic staff that will be lecturing you on your course. This is a great opportunity to learn more about the ins and outs of your specific course, the different modules available and future career or placement opportunities. No one knows more about the subject you want to study than the staff leading the programmes so make sure you ask all the burning questions you have! I found the staff to be really approachable here at Surrey and they spoke very honestly about the learning experience – this has been the same during my time here as well, and I have always felt really privileged to be learning from such incredible people leading their field.
During your Applicant Day you will have opportunities to hear from current students on your programme who can give you first-hand details of the subject as well as their overall university experience. Everyone was so friendly when I visited Surrey and I really got a lot out of just chatting with different people and finding out what they enjoyed about their time here.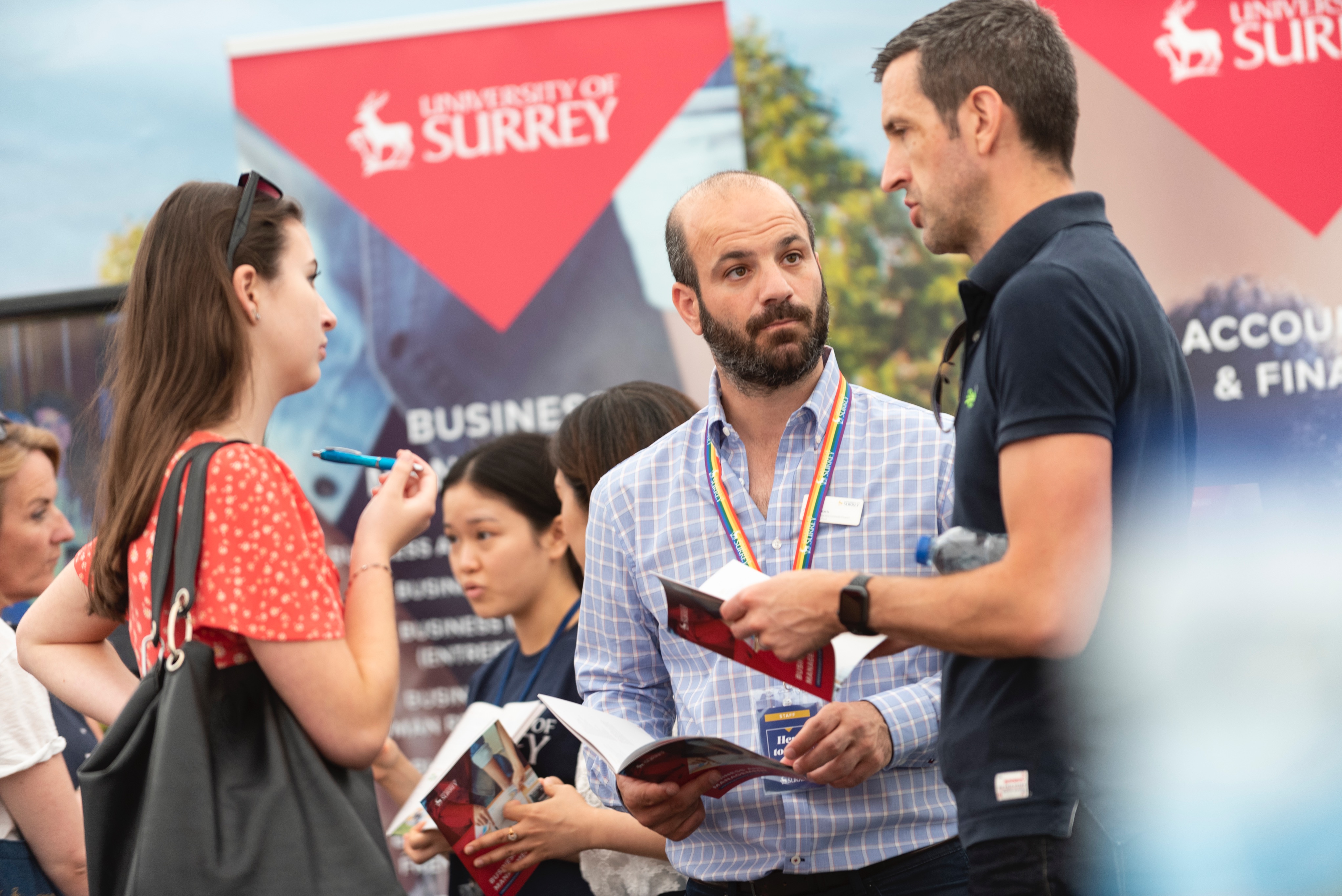 Reason 2: Visit the facilities
You'll get the opportunity to tour facilities and academic buildings on your Applicant Day – this was probably my favourite part! I found it so inspiring and could really picture myself studying in the exact places I was viewing which really sold it to me that Surrey was the University I wanted to make my firm choice. The facilities and buildings were one of the key reasons I was interested in Surrey in the first place, and being able to see it in person really made me appreciate the decision so much more.
I also got to see the facilities such as the Students Union and the Library. This allowed me to get a feel for the atmosphere at Surrey and I really enjoyed the energy I felt from visiting these places. I would definitely say it's worth seeing the university in person!
Reason 3: Meet your future friends
I sat next to a girl during the introductory part of my Applicant Day and we are still great friends over 3 years on! During the day you will get to meet other students who will be potentially in the exact same classes as you in September. It's a great experience having some friendly faces in those first couple of weeks and it makes the day really fun to experience everything Surrey has to offer with other people who are just as excited as you. This is definitely a big highlight of Applicant Days!
There are so many reasons to attend an Applicant Day and, whether you decide to come to Surrey or not, you will definitely be more informed making a decision about your future. You can ask any questions you want to and get first-hand insight into what life is like here. I had a great experience at my Applicant Day and would recommend attending to anyone!
By Amy Cooke, Veterinary Medicine student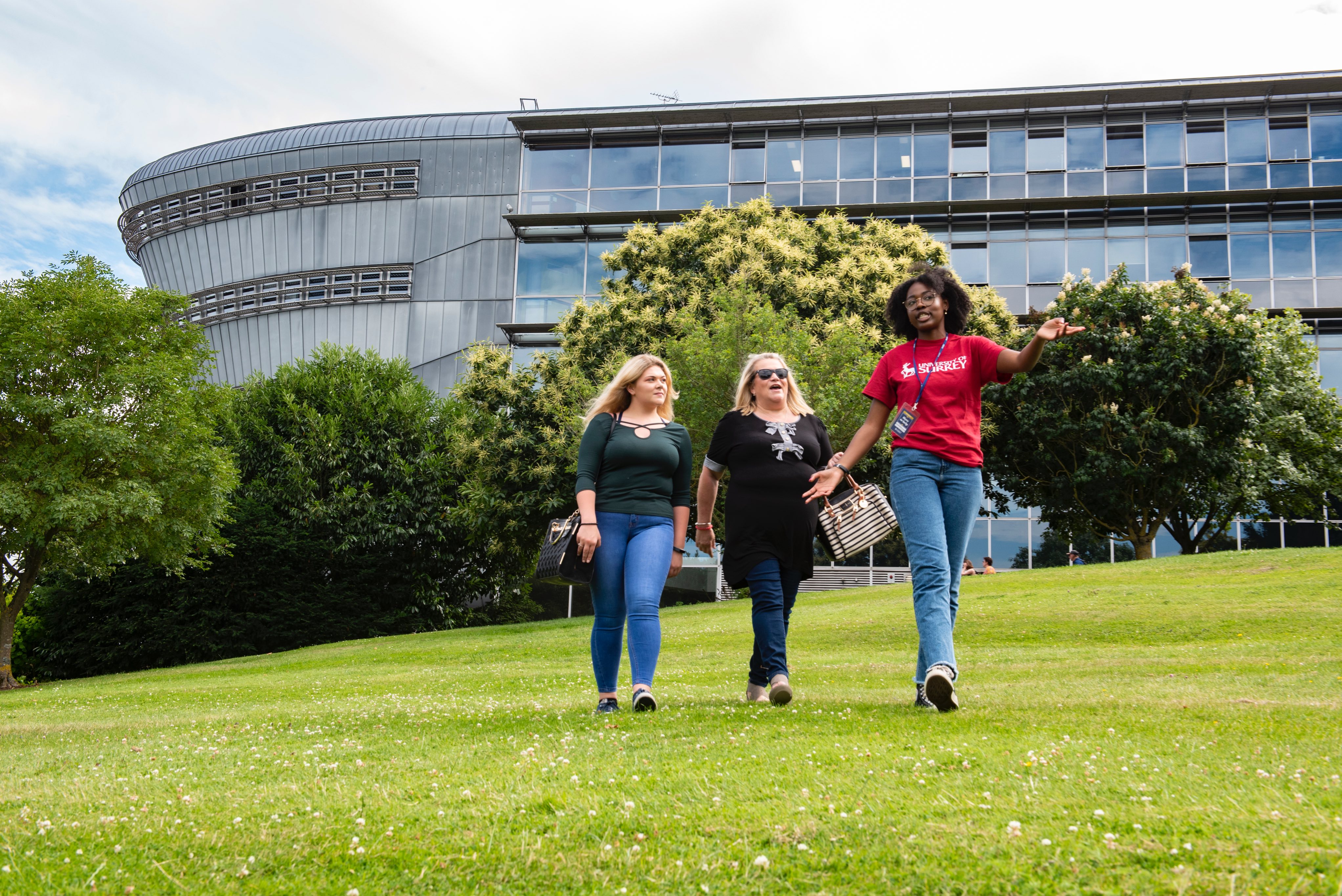 A note from Becci Denmark, Student Recruitment Manager
What to expect on your University of Surrey Applicant Day
Congratulations on your offer! Attending an Applicant Day can be an exciting but also daunting experience, so being fully prepared on what to expect on the day is key to help you calm your nerves and get the most out of the experience.
Here at Surrey, we want to give you the opportunity to meet as many like-minded people as possible and ask all the questions to help you make your final firm and insurance choices.
Think of an Applicant Day as a personalized Open Day geared towards the subject you are interested in. You will be able to tour the facilities where one day you could be working. You will meet the academics who one day will be teaching you and supporting your future development. You will meet other students from across the UK and possibly further afield who are as excited as you are about your subject and who could potentially be your future best friend! Your day will also consist of an optional campus and accommodation tour delivered by current students studying here at Surrey.
You will be allowed to bring one guest with you who will be able to participate in the day's activities.
Come armed with a list of questions. It may help for you to separate them out into questions for the academic staff (questions on modules) and questions for the students (clubs, societies, student life). Another tip is to be open-minded, a university that perhaps wasn't your top choice could quickly become your favourite if the applicant day impresses. Take pictures, make notes and get excited about your next steps into Higher Education.
For an insight into student life at Surrey, check out our student-run Instagram page.