It's finally December, which means Christmas is right around the corner! At Surrey, there are so many activities to get involved with to get you in the Christmas spirit! Here are some of my favourites: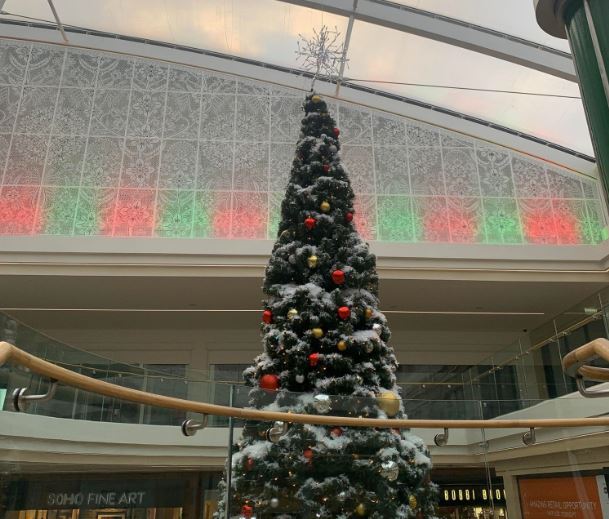 Team Surrey's Santa Moves Fun Run
Each year, Team Surrey organises a fun run (or jog/walk if you prefer!) to raise money for charity. And the best part? Everyone participates dressed as, you guessed it, SANTA! It's a great way of getting in some exercise whilst doing something festive for some great causes. This year's Santa Moves run is on Sunday 4th December 2022 at 1.45pm – 3pm! Click here to find out more about the 2022 fun run.
Movie Nights at the MySurrey Hive
I don't know about you but I absolutely love a Christmas movie! The MySurrey Hive makes their regular Movie Monday' Christmas themed when December rolls around! Click here to see what festive movies they have showing this year. The Hive also runs a regular Board Games night every Thursday, so if you're looking for a non-Christmassy activity this December, or just fancy challenging your friends to a friendly game of Uno, look no further than the Hive on a Thursday evening!
Student's Union Activities
Each year, the Student's Union puts on a range of wonderful Christmas events. One that I'm looking forward to this year is the Christmas Party at Rubix, which is held on the last Friday of term before Christmas break. It's a good idea to keep an eye out on the Union's instagram page to see what new events they put on each year. This year I've seen them advertise a craft evening at the Hive, and even a Bingo Lingo (think Bingo but with a lot more chaos!) night at Rubix!
The Students' Union also sometimes organises trips to Christmas markets too! This year's trip is on Saturday 10th December to Winchester Christmas market, one of Europe's most popular Christmas markets!
Local Festive Events
For some wholesome Christmas vibes, there are plenty of Christmas markets not too far away from campus to enjoy. This year, I want to try to visit the Christmas Farmer's Market on Guildford High Street! Guildford is also a lovely place to go Christmas shopping, with local businesses showcasing their creations at the Market, and sustainable shops including 'Zero', refill stores and even an eco-friendly chocolate shop called Montezuma's! The Guildford Cathedral also holds a Christmas fair each year, usually on a weekend around mid-November. Also, as Guildford is only 30 minutes away from London Waterloo, it makes it super easy to go visit Winter Wonderland at Hyde Park, a firm favourite day out among students!
Lights Switch On
The University has its own Christmas Light Switch On event at Austin Pearce Piazza each year. This is a lovely event, and seeing all the Christmas lights around campus every December makes me feel super festive!
Christmas Shows
Some societies and departments even host Christmas shows for all to enjoy! Last year, I organised Surrey Dance Squad's Christmas Show which was a lot of fun. It's back again this year on Thursday 8th December at Ivy Arts Theatre! The University also holds their annual Big Band Concert over in the Rik Medlik building for those who wish to enjoy an evening of jazz music and classical Christmas tunes. There is also an annual Christmas Carol held at the Guildford Cathedral featuring students from the University.
That's all I can think of for now, but make sure to look out for all the exciting Christmas events happening around campus and Guildford! The best places to get all the up-to-date information is the Union instagram page and the MySurrey website.
Merry Christmas everyone!