Many people have asked me since I started University, and even before that, why I chose to study English Literature with Creative Writing. It's unfortunately not as popular Medicine or Law, and people have certain assumptions about it and what you can do afterwards that I believe discourages them.
So, let me tell you why I think it's such an excellent course that allows you to follow numerous paths as well as explore different subjects, texts and roles.
1- Exploring different subjects
We're always told that at some point we're going to have to pick one subject, one thing, to study and later work with. I always found that difficult, because there were so many things that interested me. Throughout High School/GCSE/A-Levels, I was passionate about history, literature, sociology, philosophy, biology, even maths.
That is the main reason why I enjoy doing English Literature. In one course, I get the opportunity to explore many of these subjects. I have studied Marxism, Feminism, Structuralism, Queer theory and Postcolonial theory, which have all helped me to develop as a writer, literary scholar and person. Because of this, I now feel like a well-rounded individual which is incredibly useful in other areas of my life.
2- Freedom to choose your modules
At Surrey, students have the opportunity to choose many of the modules they will be studying. During your first year, most subjects are fixed in order to give you the basework of theories and concepts that you will need throughout your studies.
As you carry on, there will be multiple optional modules, offering the opportunity to tailor the course to you and specialise in subjects that you're interested in. Then, in final year students have complete freedom in structuring their course. The same applies to the dissertation, in which students are even able to choose between a creative and literary one. I know people who are writing poems, short stories or novels; others will be analysing their favourite book, movie, show or podcast.
If you want to find out more about the course structure, have a look at the our website or check out this blog.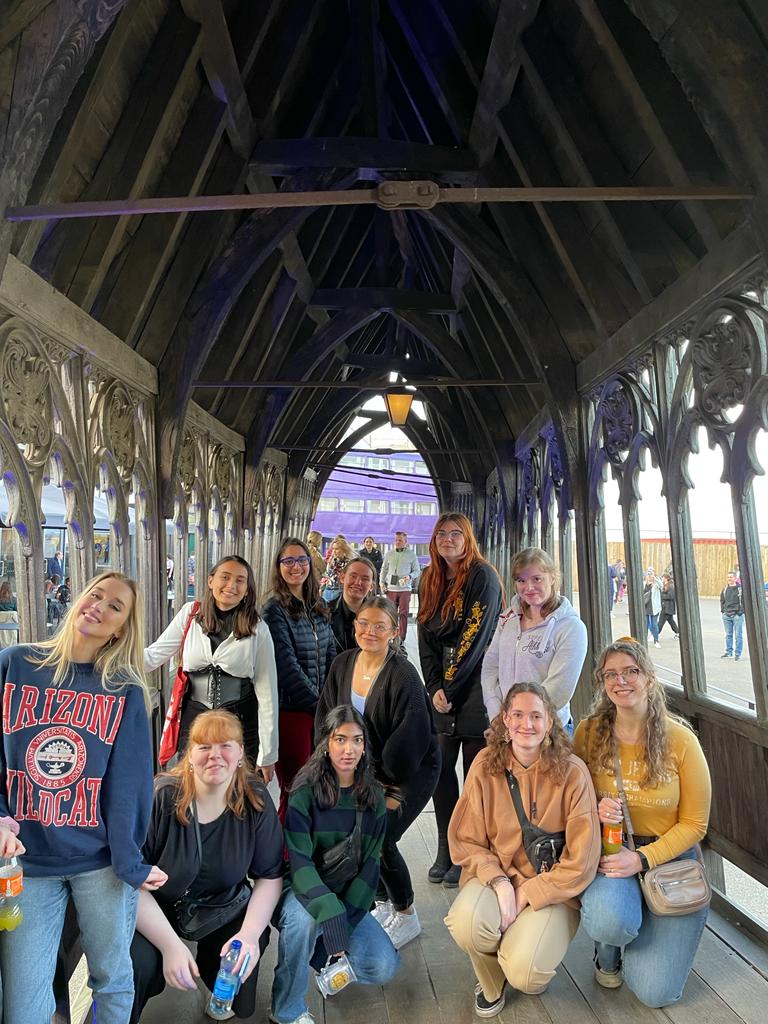 3- Wide range of job prospects
You might have been told that people who study English can only become teachers. That's completely untrue. Though teaching is a common career choice, there are many paths you can follow.
If writing is your passion, you can go into Journalism, Publishing or become a professional writer. Some people go for Marketing, Advertising or Communications roles which allow you to be creative. There's even the option to choose Public Relations or Human resources since English students have the analytical and communication skills needed for these jobs.
4- Literature is more than just books
Another common misconception about studying English Literature or Literature in general is that it only applies to books. Sure, if you search in the Cambridge dictionary, the main definition is "written artistic works, especially those with a high and lasting artistic value."
However, what we sometimes don't realise is that writing is present in everything, from novels to poems, plays, songs, movies, TV series and podcasts. Reading lists usually contain a balance between these different styles of writing, allowing for a wider perspective and interesting discussions.
Throughout my studies, I have encountered such distinct texts and mediums. I've analysed and written essays about novels like Chimamanda Adichie's Americanah, short stories like Virgina Woolf's Kew Gardens, poems such as Mary Wroth's Pamphilia to Amphilantus, plays like Shakespeare's Twelfth Night and movies like Black Panther.
5- Good study/life balance
One advantage of doing English Literature is that this is not a very time demanding course in terms of attending lessons. Most of the work involves reading/viewing the texts and preparing for lessons. This means that you can focus on learning in your own time, allowing students to work, volunteer and have a social life.
For instance, during my second year at Surrey, I went to societies and events every week, worked as a Student Ambassador, volunteered as Course Representative and still had time to do all of my coursework. If you're curious to learn more about what it's like to study English, have a look at my blog about A Week In The Life.
Overall, these are the main reasons why I think studying English can be a great choice that will help give you the opportunity to explore different subjects, types of texts and career prospects. It's the kind of course that offers enough freedom to make you excited for assessments and allows you to schedule learning alongside your social life.