Hi everyone, it is Flora here! This is my first post for Surrey Meets Taiwan blog 😊 Last Sunday, I went to London with my friends. It was a fun experience, and I am thrilled to tell you about it!
We headed from Guildford at 12:40 pm and arrived in London around 13:30. We went to Kensington Palace in Hyde Park. We have ordered two lunch mains (roasted celeriac steak and beef) and one traditional afternoon tea. It was chill when seated in the restaurant and chatted with my friends. Also, the outside's breathtaking natural beauty was truly unique!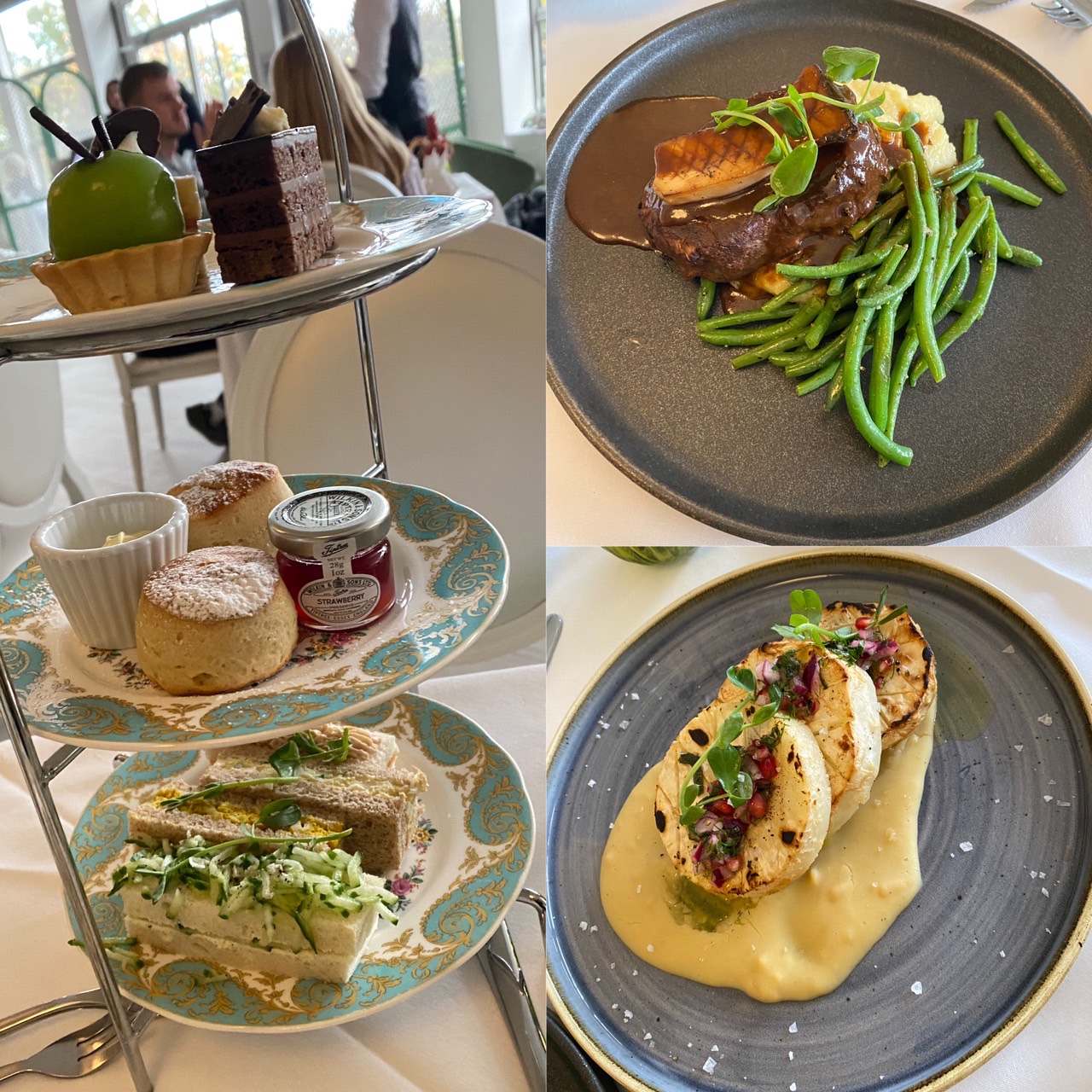 After finishing the afternoon teatime, it was around 15:00, and we had a walk in Hyde Park. It was cold and had a drizzle when we walked along the lake. Remember to check the weather if you are planning to go to London. Because we did not check, we thought it would be sunny for a whole day, so we didn't have an umbrella, and it started to have heavy rain at 4 pm!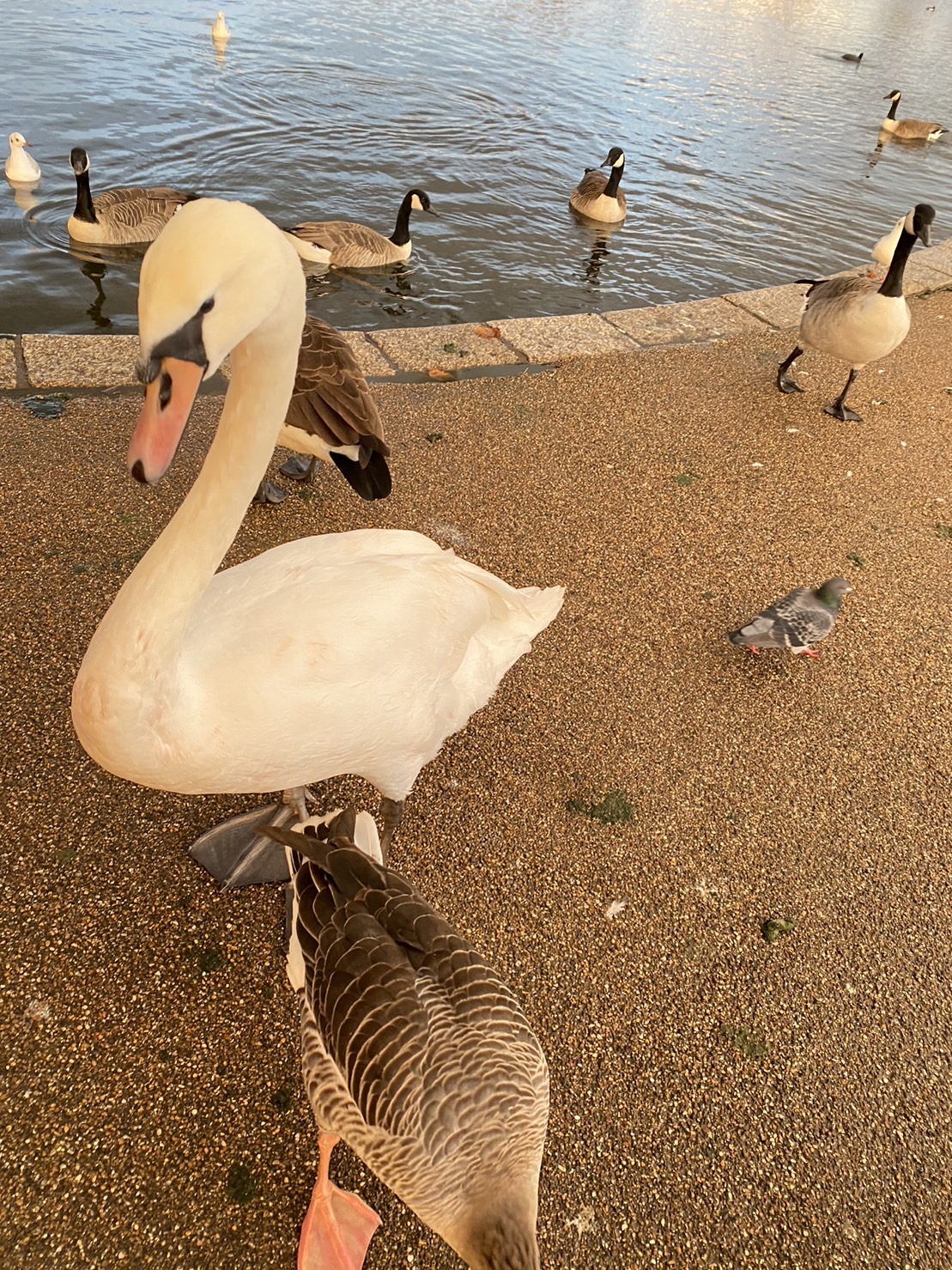 We tried to find a place to hide in the rain. Thus, we went to the Harrods. It was a big shopping mall in London you could find a series of luxury brands inside. This year, there was a gingerbread exhibition called "The Fabulous World of Dior" and Dior Cafe. We haven't gone inside because we didn't book a reservation. This event is only available from November 11th to January 3rd. If you are interested, you can book it online!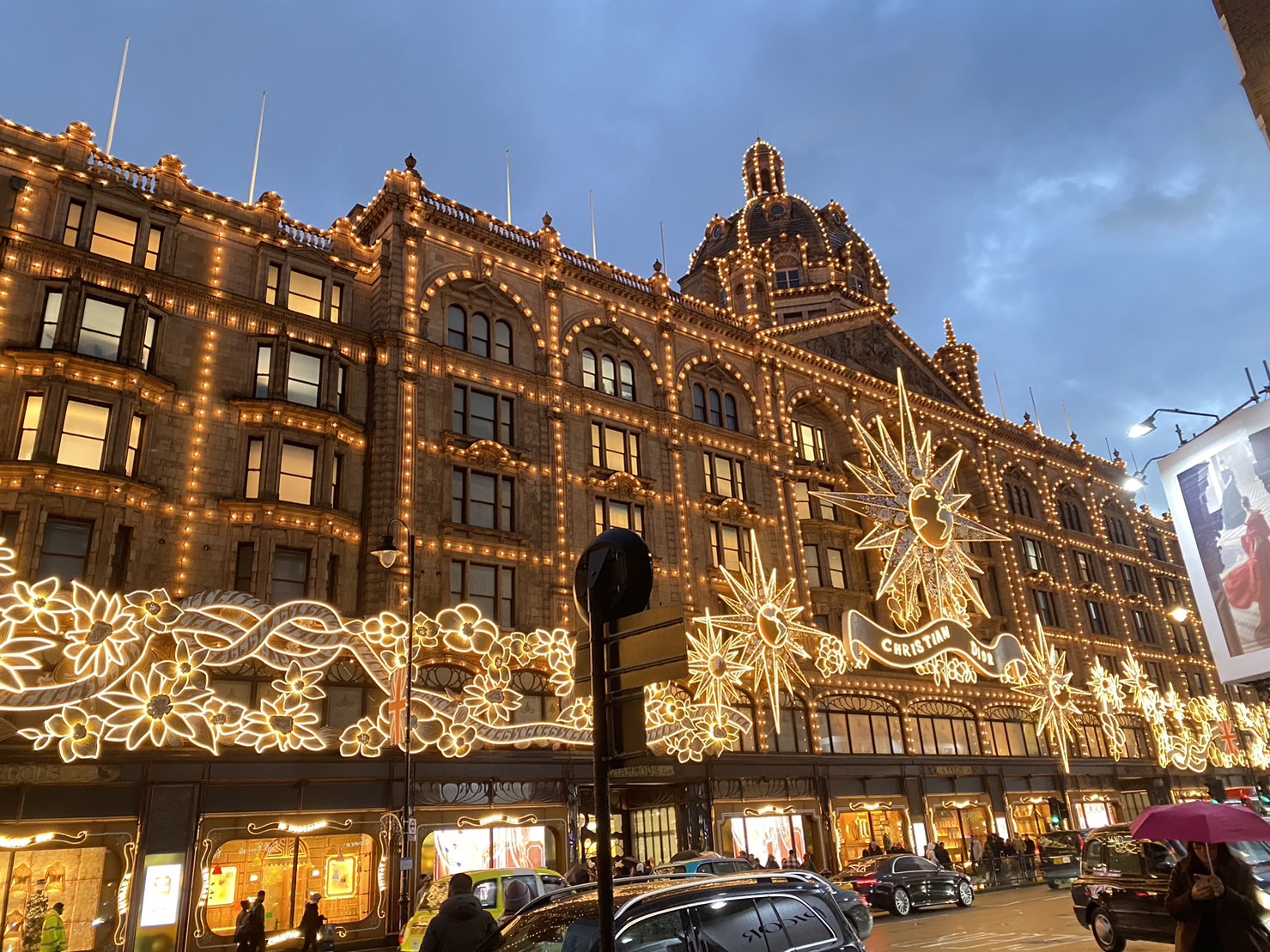 To finish our day trip, we found a restaurant near the borough market called Meat and Tapas Lobos Borough. It was my first time trying Spanish dishes. I would say their food was suitable for my taste. The sirloin was tender and juicy! And the octopus' leg was chewy. After dipping the sauce they gave, you may taste a little bit of chilli, then come to the taste with sweetness. The rice also surprised me because it tasted layered. I also ordered the cocktail "wolf mistress", it didn't have strong alcohol, and most of them were lychee. If you would like to have a bit tipsy, I recommend this drink.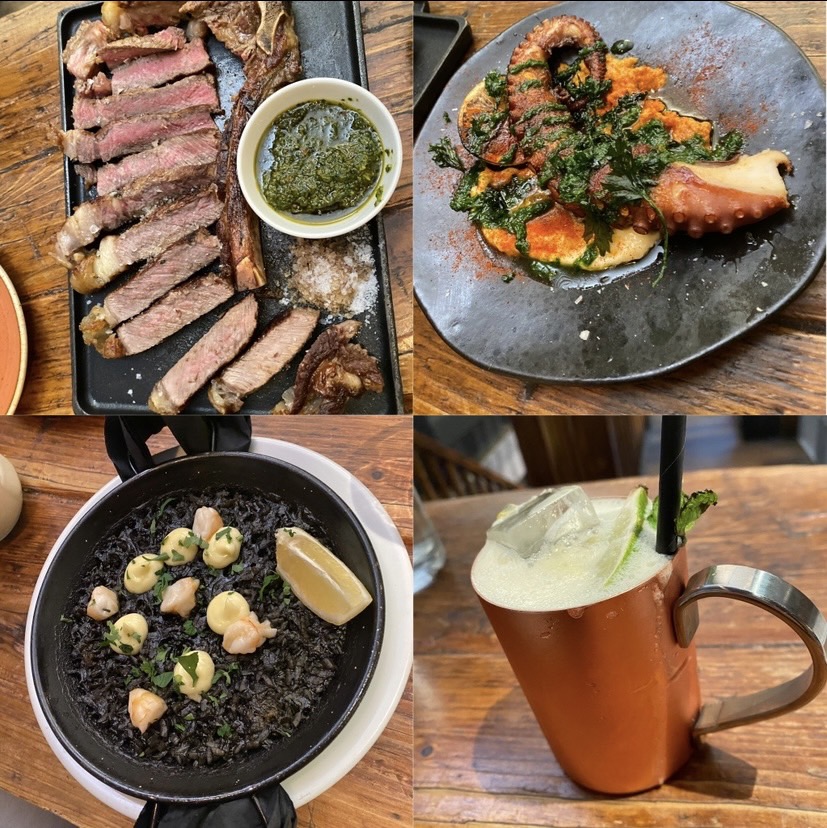 We went back to Guildford around 21:30 -ish. It was great to have the trip to relax my mind and have more motivation to start the new week! If you also want to journey to London, these restaurants would be good options 😊 Take care and see you in the next blog.