Last month our International Management MSc students were joined for a guest lecture delivered by Mr Sudeep Dasbiswas, former Global VP & Head of Strategy and Transformation at Ericsson. Sudeep, a returning guest lecturer, shared key learnings from over 25 years' experience in senior executive and leadership roles in the Consulting, Technology solutions and services business.
The talk was centred around two themes.
Why is software so important for business now? Traditionally, system integrators and software product firms were the biggest employers of software skills in the world.
However the profile of future employers of software skills are changing and two factors are causing that:
One – As established companies in the file of banking, manufacturing , are going digital and using software technology , they will become big employers of AI, Cloud, automation skills.
Two – Large digital native companies like amazon, Uber Airbnb who have built a software platform centric business model already are employing huge numbers of software professionals.
Most emerging business leaders will be working for companies that are either software led, software enabled or software centric or a combination of them. By understanding how software is designed, developed, maintained and operated, emerging business leaders can unlock the door to running a business with global reach and scope for the future.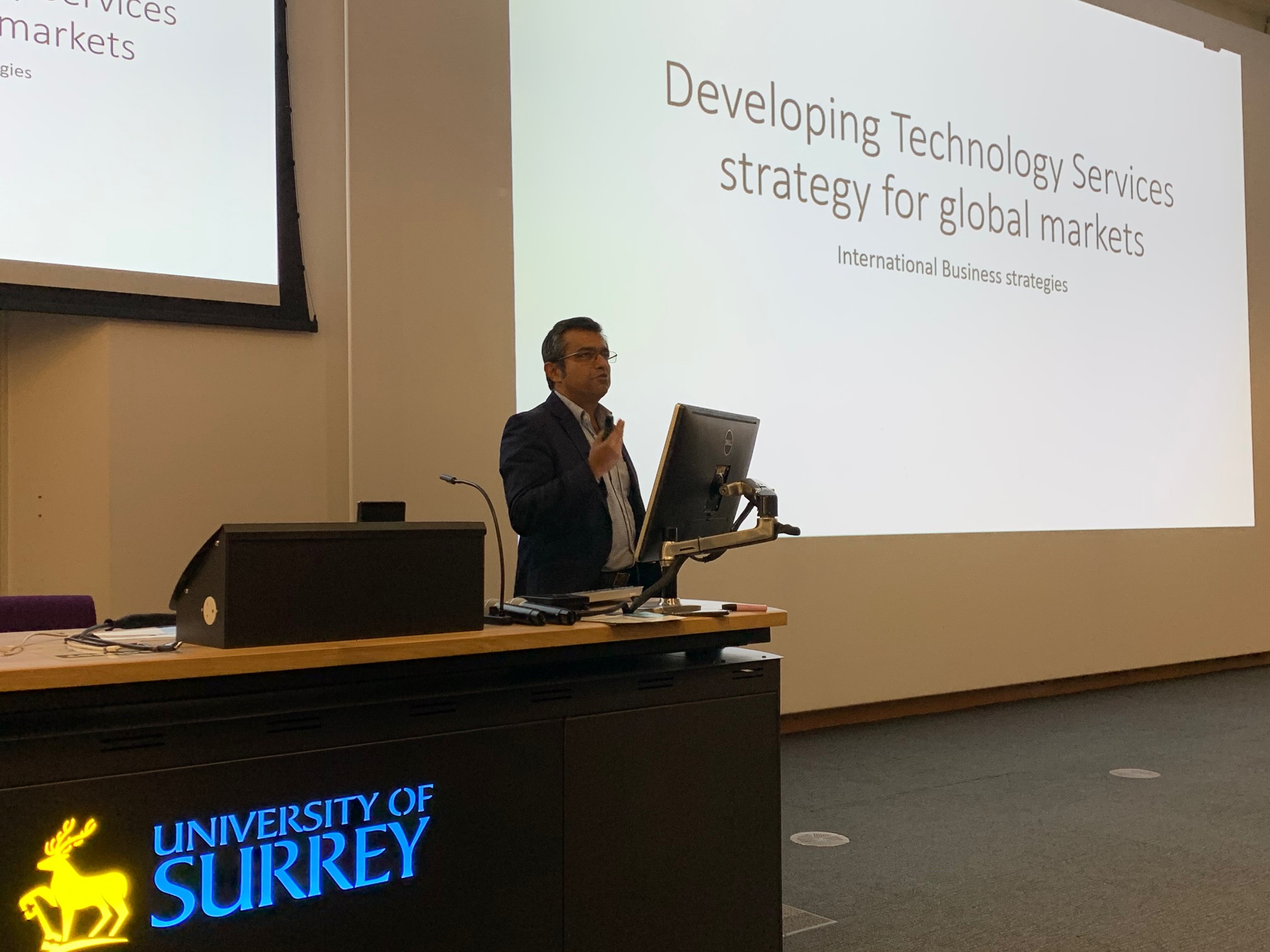 How can you start, grow and scale a global software business?
Based on his experience and real international business cases, Sudeep took a few real life cases.
In the first case, a couple of Asian tech companies which were traditionally focussed on western markets and how their entry strategies including partnerships and alliances were used while looking to enter and expand into emerging markets like South East Asia and Eastern Europe.
The second case study was around the critical factors that you need to consider while setting up a software development and/or software operations centre – language, skills, scale, cost, incentives, connectivity, etc. globalisation has meant entry barriers are now very much reduced and hence looking at the world as a global supply base in addition to the marketplace is crucial to any business going forward.
Lastly he took a life example of how a European technology provider expanded into a new line of services business including creating new service offerings , setting up its sales and marketing strategy and changing its service delivery mix. One main challenge is to help articulate a successful marketing model around technology services that are more intangible and complex to understand.
Find out more about postgraduate study at Surrey Business School.