Stefan Dimitrov Stoyanov, MSc Business Analytics student, class of 2019 shares his exciting news on being selected as Europe's only 2020 SAS Student Ambassador Award winner.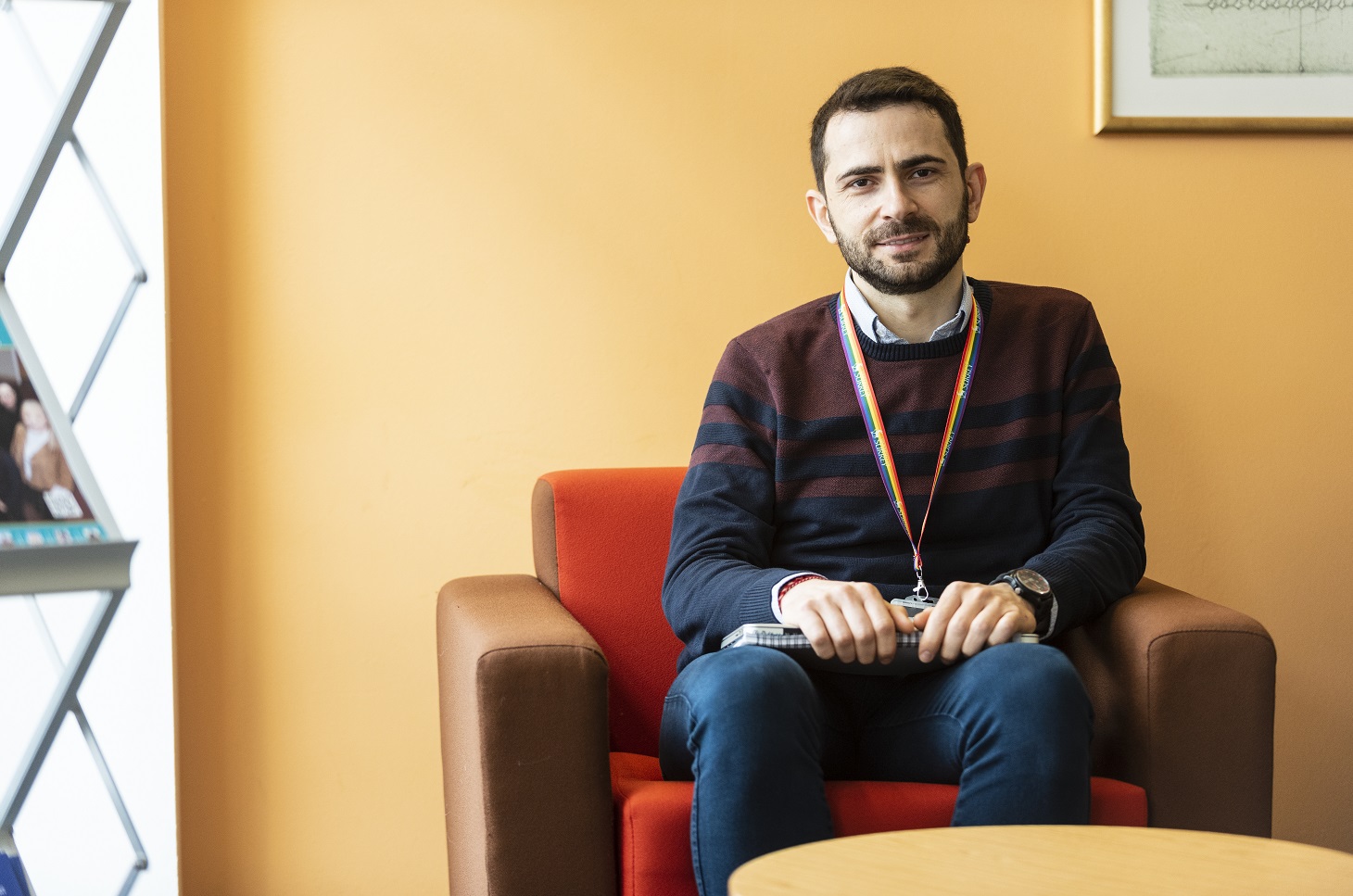 How do you feel after being selected?
I feel amazing! 🙂 Prior to my MSc course I hoped to succeed in my academic studies. This way, I could make my dream of a career in the field of Business Analytics come true. My friends had always encouraged me by saying that if I worked hard, I would eventually succeed. However, despite all of this, I never expected that there would be an opportunity to achieve such an award. SAS is the global leader in analytics, and therefore I feel very honoured to be able to receive this award. What makes this achievement even more special for me is that I am the only one from Europe.
All of my expectations for my MSc at the Surrey Business School have been exceeded. I want to say a huge thank you to the University of Surrey, my placement provider Boemska, and SAS who recognised my passion for data science and awarded my efforts to develop further in the field of machine learning.
How will this new role impact your employability in the future?
The SAS Student Ambassador Award is a great opportunity for an excellent career start in big enterprise analytics. I already feel the attention of some high calibre companies on me as an effect from this recognition. I am quickly enhancing my professional network on LinkedIn and Twitter. The "The Game Changer" blog series about my placement experience at Boemska using the SAS analytics solutions also attracted considerable attention on social media. I've enjoyed the positive feedback, support, and encouragement of many highly respected professionals from the global SAS community. I am confident that after my graduation I will have the opportunity to further develop as a Data Scientist in a prestigious company. I see myself as part of a team helping an organisation with their digital transformation to get the most from their data and advance their operations with analytics.
What are you most excited about going forward?
As a 2020 SAS Student Ambassador, I've earned an all-expense-paid opportunity to travel to and present at the 2020 SAS Global Forum conference, March 29 – April 1 in Washington, DC at the Walter E. Washington Convention Center. I will present about my experience with SAS Viya for Learners  (software designed for academic use by both educators and students) and how using it during my placement has built on my academic studies at the University of Surrey. At SAS Global Forum, I'll join over 5,000 SAS users from more than 35 countries for 3.5 days of intense learning and networking.
I will also be a guest and presenter at the 2020 SAS Virtual Data Science Experience international event at the beginning of March. I will do a demo of the latest generation in-memory cloud-enabled analytics platform SAS Viya.
The 2020 SAS Student Ambassador Award has been an exciting journey so far and looks to be an excellent opportunity for my professional development. I am confident to say that my time at the University of Surrey has been a life-changing experience for me.
Find out more about postgraduate study at Surrey Business School.