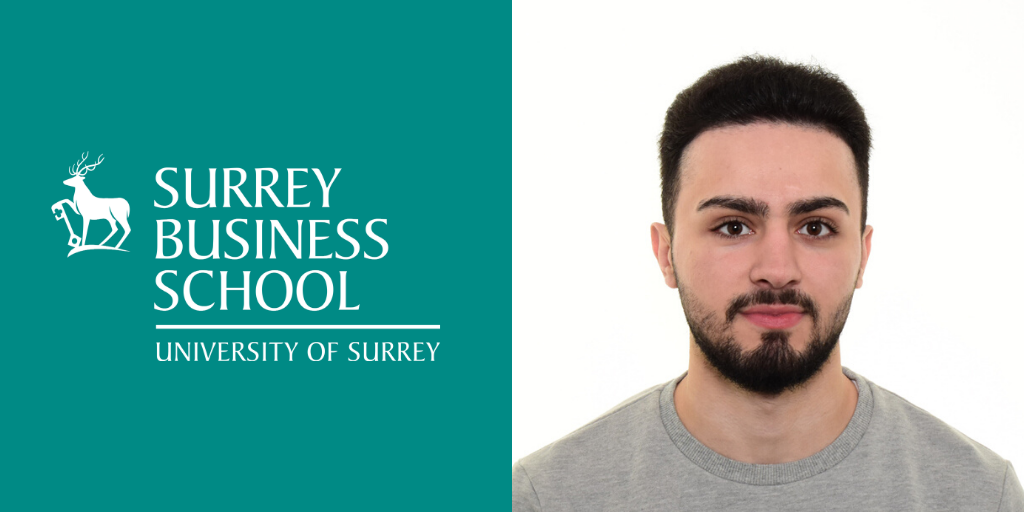 Congratulations to first-year Business Management student Chwas Rostam, who has been shortlisted in the top 10 of the TARGETjobs Future CFO Undergraduate of the Year Award, partnered by the Association of Chartered Certified Accountants (ACCA).
Congratulations on being shortlisted! How did you find out about the award?
Having maintained the desire to work in corporate finance or global markets within investment banking, I am aware of the significant level of competition in the graduate market. Therefore, in the summer, I began researching ways in which I can develop my personal skills to become the best version of myself. I became aware of the TARGETjobs Future CFO, Undergraduate of The Year Award and entered in the hope to help me stand out from other graduates, that I'll be competing against in the near future.
Describe the application process?
The initial application involved writing a short essay regarding what insights I would share if given the opportunity to spend a day with the CFO of a FTSE100 company. After sending off my application, I was invited to undertake four psychometric exams, Numerical Reasoning, Inductive Reasoning, Situational Judgement and OPQ. As someone who likes working under pressure and to tight time constraints, I found this stage of the process quite enjoyable.
Thirdly, I was tasked with thinking creatively to create a two-minute presentation on the topic of business decision making and the ACCA's role in developing the financial profession. Having presented in front of hundreds of individuals previously for my start-up business (Pursire), I was fairly used to this. However, I most certainly encountered a few challenges along the way.
The next communication from TARGETjobs was a congratulation informing me that I had been selected as 1 of 20 students invited to an assessment day. Due to the unprecedented circumstances surrounding Covid-19, we were asked to participate in a virtual task, which I found enjoyable and insightful. I was fortunate enough to meet and interact with candidates of an extremely high calibre, which was a great learning experience.
Lastly, I had to create a five-minute presentation to pitch in front of the Financial Investment Committee of Enterprise-Rent-A-Car. Throughout my presentation, I focussed and outlined the need for investment into a collaborative workplace to overcome the obstacles presented by Covid-19.
A few weeks later, I was fortunate enough to have been selected as 1 of 10 finalists to attend a ceremony at East Wintergarden in Canary Wharf this September. Overall, the application process was extremely challenging, but such a great learning experience!
How did you feel when you found out you'd been shortlisted?
I was delighted to have been selected to attend the ceremony in September. This was a real high point for me as I had never expected to get as far in the process as I have. Back in the summer, I created 'my vision of success' to become the best, by competing with the best and ultimately, learning from the best. Therefore, it was great to see that my hard work from the past ten months has finally paid off.
Would you recommend the award to others?
I would most definitely encourage as many people as possible to apply for this award. The benefits of doing so are completely unmatched. I believe I have grown so much from when I first applied and truly consider this a victory in itself!
What are your future career aspirations?
In the near future, I aspire to undertake a corporate finance or global markets summer internship within investment banking and eventually secure a role after graduating. Should I be fortunate enough to do so, I maintain the desire to become one of the most prominent figures in finance.
Overall, my goal is to achieve success to the point where I can effectively inspire others and promote social mobility. Having come from a lower socio-economic background myself, I have seen my peers suffer from a lack of direction and inspiring role models, this, in turn, has led to wastage of their potential! Therefore, I hope to assist others in achieving their goals on my journey.