Surrey Business School students have teamed up with energy drink brand Carabao as part of their final consulting project on the MSc Entrepreneurship & Innovation Management and MSc Digital Marketing and Channel Management courses.
Students are working with Carabao's UK Business Development Manager Ricky Laub-Turner to create a digital marketing strategy to support the distribution of the energy drink product to 18 to 25-year olds. This includes creating digital channels and launching a flash sale.
We caught up with the students to ask them how the project is going.
Introducing Jiaxin Wong , Chonthicha Niltrakarnkun (Sea), Thanida Akkavutwanich, and Wendy Suwankijkorn.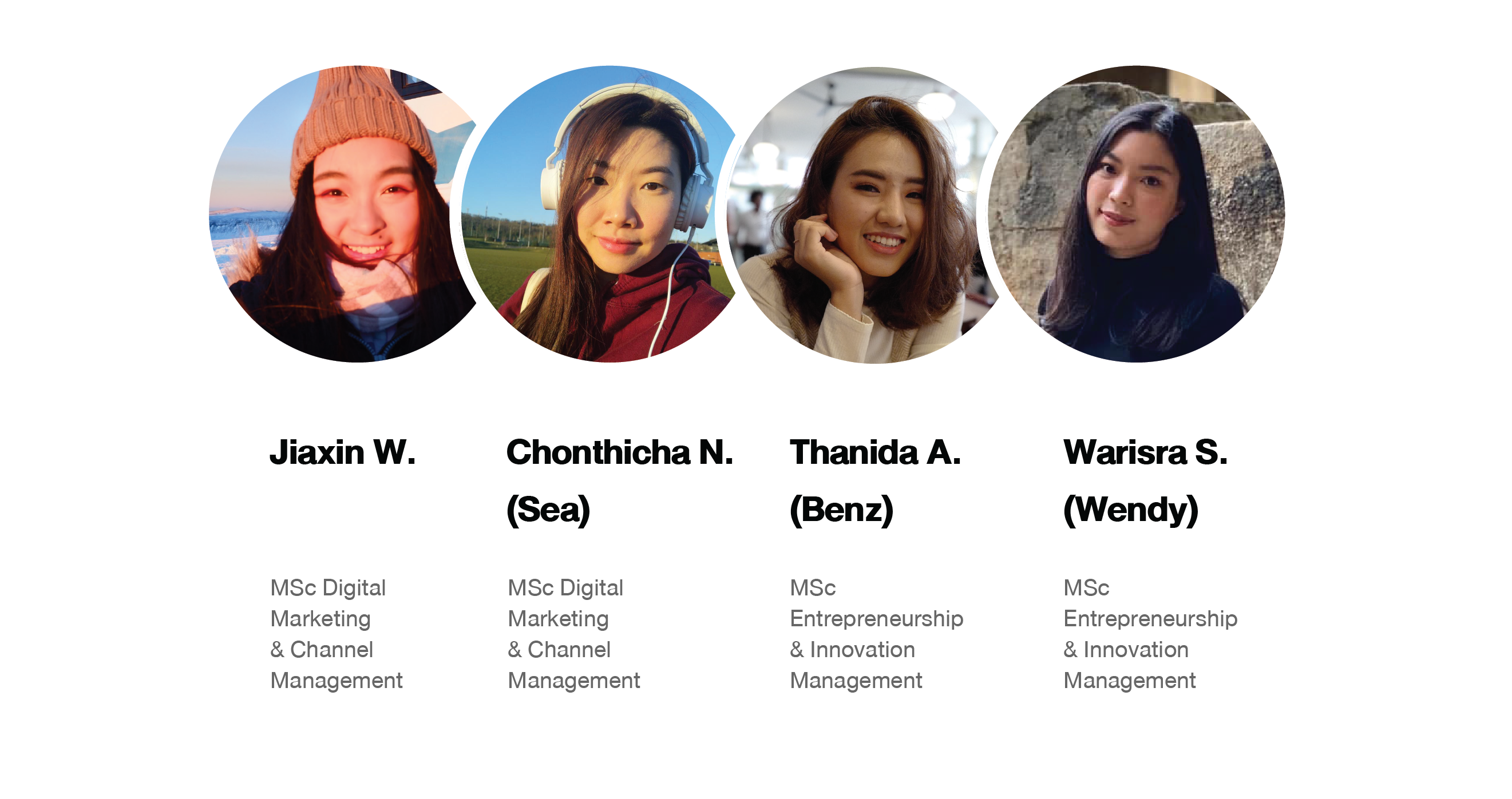 Tell us a bit more about the project:
Thanida: We are delighted to have an opportunity to be a problem solver for the Carabao brand. We're assisting the company to build out their digital marketing strategy.
Jiaxin: We are advising Carabao on their digital marketing strategy which relates to modules in our courses for Digital Marketing, Digital Project Development, and New Business Venturing.
What have been the benefits of working on a real-life business project?
Sea: There is no more rewarding experience than working closely with project managers in a role where we actually influence their decision-making and see our ideas come to life. We developed a number of proposals individually and as a group, these were reviewed by the Carabao team before they decided to implement our proposal for a flash sale with promotion codes.
Wendy: The project is really helpful, we've been able to put our skills into practice and I've been able to be more critical and adaptive of real-life scenarios.
What have you learnt so far?
Jiaxin: In the classroom, we learnt the theory, but this project has provided the opportunity to apply this knowledge in an actual business setting. Another advantage of the project is that it helped me understand the importance of teamwork and how effective teams work. We practice teamwork in our academic program but we've been able to see how it actually makes a difference for a business.
Sea: Firstly, data is important, people will listen to your idea when you have enough supporting data. Also, you need to move fast, keep spirits high and be ready to start over again when things don't go to plan.
Wendy: I have learnt how to react and respond in a fast-moving dynamic work environment. In some cases, we have worked hard on proposals which have been scrapped at the next meeting, to allow us to devote our energies to new tasks and make informed decisions.
Thanida: I've learnt that you have to adapt quickly. Theory and practice do not always match, and you have to change direction quickly based on your end goals.
What have you enjoyed about the project?
Wendy: It's been great to develop our initial ideas and overcome challenges together. Being able to understand and work with professionals that have high standards and great visions have made me think about my future, and reflect on who I am now and who I want to be in the next few years.
Thanida: I have known about Carabao for years, but I never thought I might get the chance to work with them. Working with Ricky and his team has been an amazing experience, they have shown a genuine interest in our ideas and supported us at every step along the way. They have been great mentors and I have learnt a lot about the industry.
Jiaxin: Seeing our ideas come to life! The knowledge we have gained from this experience is irreplaceable.
Sea: Carabao allowed us to think outside of the box, I came up with some crazy ideas, that were backed by data, and they are seriously considering my ideas which is great!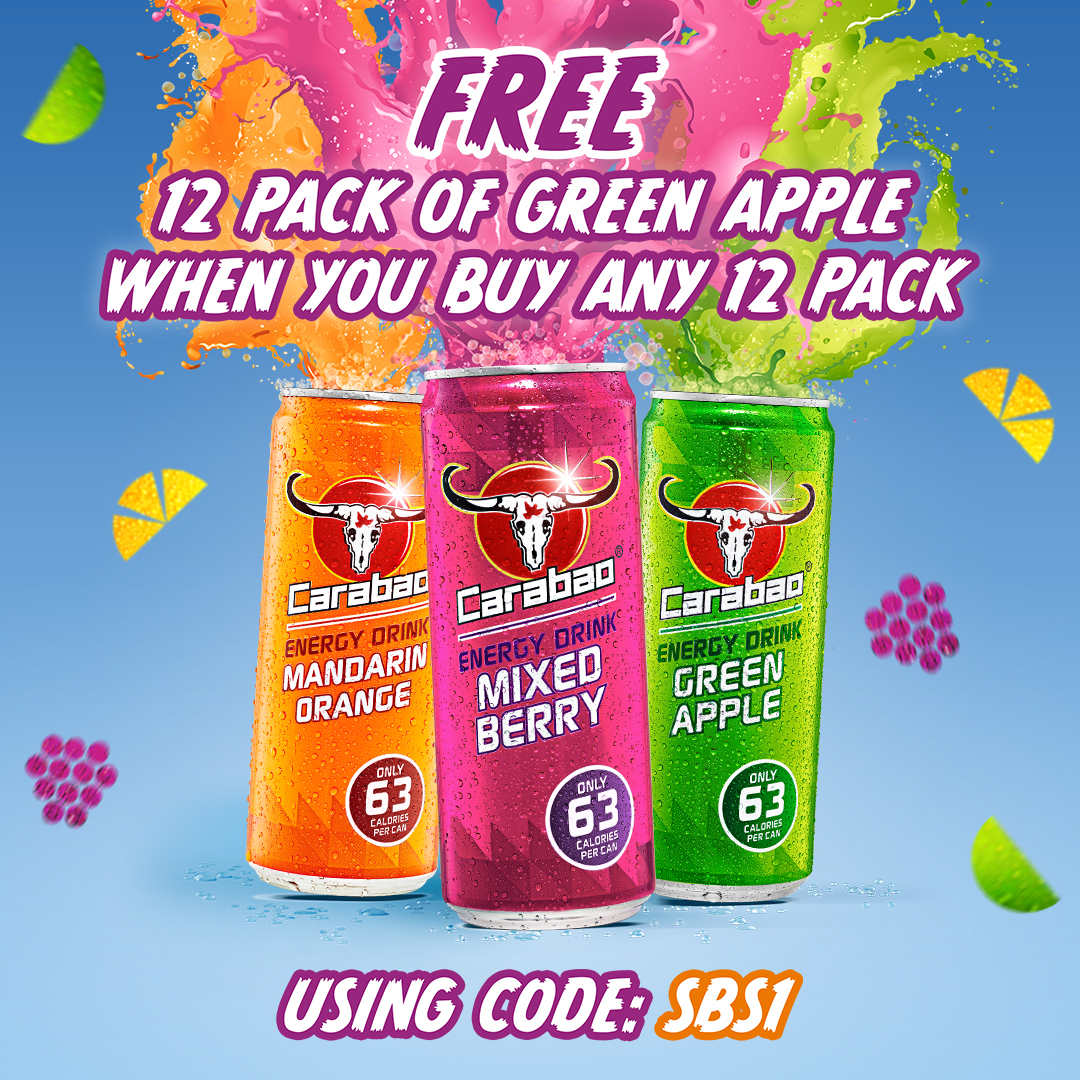 The students have launched a flash sale as part of the project, take advantage of the Buy One Get One Free promotion. For friends of Surrey Business School, they are also offering the opportunity to win a £10 LOVE2SHOP voucher.
For more information and to benefit from the offer visit the Carabao website and use the code SBS1 at the checkout. Full terms and conditions available here.
Visit our website to find out more about postgraduate study at Surrey Business School.