At Surrey Business School we often discuss the benefits of joining the many clubs and societies that the university has to offer, in part because we have many international students and it's an easy way to make friends from different countries and cultures.
When Dr Juan Carluccio, reader in International Trade at SBS, told us about his love of volleyball and how it helped him when he moved countries to study, we knew it was a story we had to share.
Juan started playing volleyball at the age of 10, at a club called Gimnasia y Esgrima de Buenos Aires in his home country of Argentina. Having demonstrated a flare for the game, he was soon approached by the coach to join the club team, which was one of most successful at that time.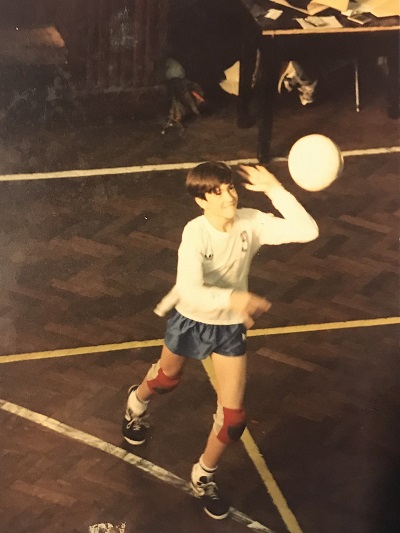 In Juan's words, "joining the team was a life-changer." Juan was training up to five times a week, travelling the country to play in matches, and was even headhunted by Boca Juniors volleyball club. At the age of 16 Juan was pre-selected to play for the national team.
Naturally, Juan played for his high school team (winning the national student cup) and when he moved to the UK in 2002 to study a masters at the London School of Economics (LSE) he joined the University of London volleyball team. In 2003 the team won the English National Student cup and Juan won the prestigious Laurels and Purples Award for achievement in sport.
"Being able to join the ULU team really helped me a lot. I met new friends from different backgrounds and lived many wonderful moments. Of course, I joined the Uni team because I had played before, but there are other more informal clubs and they are a great opportunity for overseas students. Overall, I recommend this (or any other sport) to everyone, and I know how lucky I was to have lived all those experiences."
After studying in the UK, Juan moved to Geneva where he carried on playing volleyball, this time for the United Nations team. "Volleyball has followed me everywhere I have been to."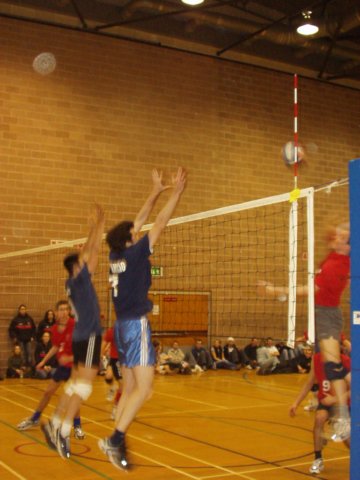 Juan joined Surrey Business School with a PhD in Economics from Ecole des Hautes Etudes en Sciences Sociales and Paris School of Economics, an Msc Economics from the LSE and a Bachelor in Economics from the University of Buenos Aires. While he no longer plays volleyball, he admits that he considered life as a sportsman.
"The advice I got was to focus on studying, and I also started to work for the government, so at that point in my life I decided to develop as an economist. But memories still remain."
With thanks to Juan Carluccio.
Find out more about the Students' Union sports clubs and societies and how to join here.