Introducing James Barlow, final year Accounting and Finance student and Student Content Creator at Surrey Business School.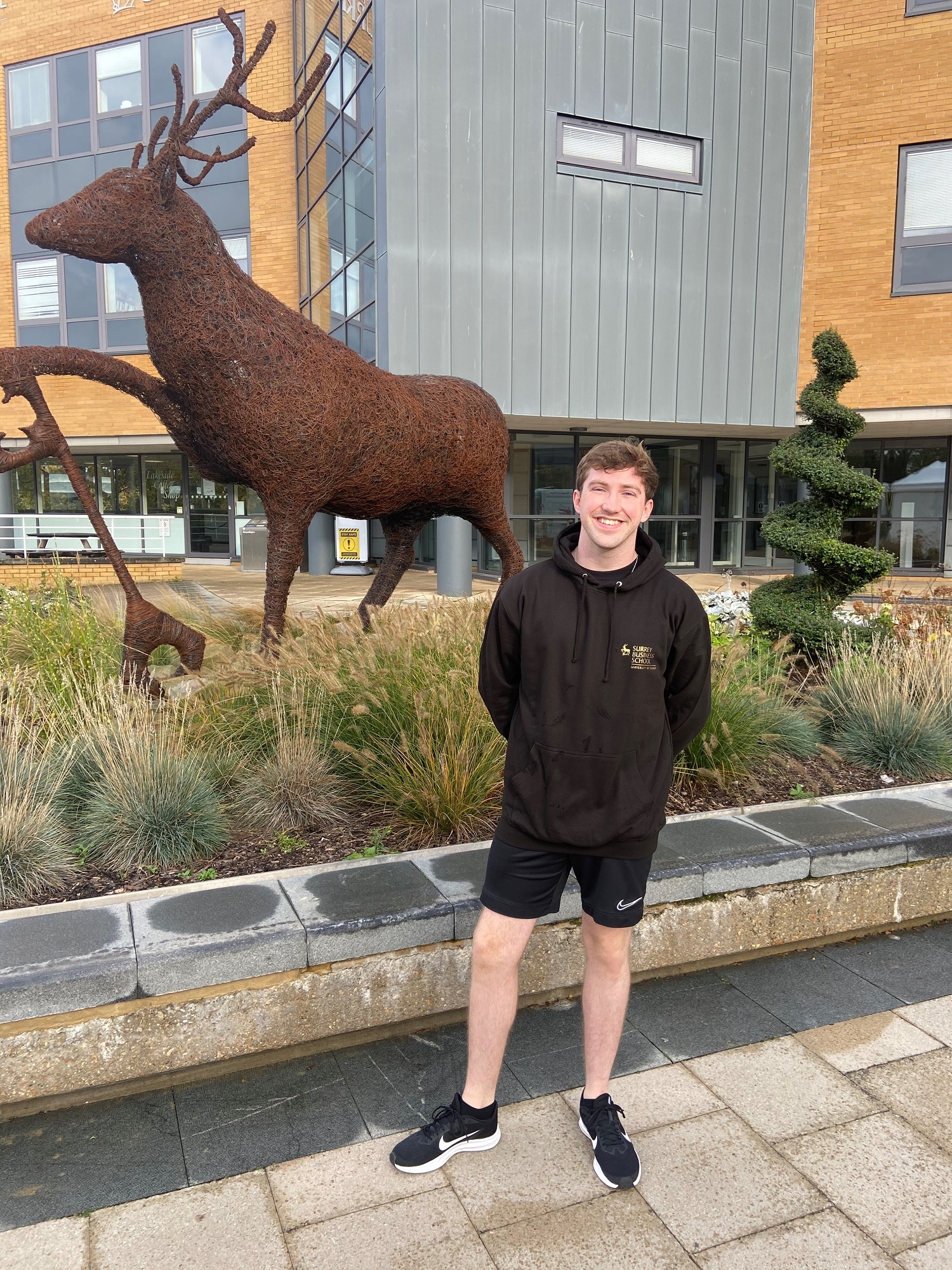 Your role
My role at Surrey Business School is Student Content Creator, it's a year-long role available to final year Surrey Business School students. The role has been designed to work alongside my studies. I work with the marketing team to help generate content which will engage with current UG and PG students at the University of Surrey mainly via the @surreybusinesschool Instagram account. My job is to offer business school students the latest tips, hints, trick and events happening on campus. My aim is to be a friendly face for all SBS students and as such my DM's are always open, so students can ask me anything… even if it's what the best takeaway is in Guildford… (that's Meat the Greek by the way)! SBS isn't a big scary organisation, it's a family and they're here to help students develop both academically and professionally, but also importantly ensure they make the most of their time at Surrey. I'm here to make sure everyone gets involved!
University and Professional Training year
Before lockdown I was a full-time Accounting and Finance student, Rubix-goer and Dodgeballer; spending my 3rd year on my Professional Training Placement at the Surrey Students' Union as their Community Assistant. I spent a lot of time doing marketing and events management for Rubix, but the role was very varied. My role included managing a team of 56 Super Angels and Fresher Angels at Manor Park on Moving In Weekend 2019, project managing my own Rubix Roaring 20's Party event, looking after VIP guests in Rubix and managing bar-crawls and event bookings.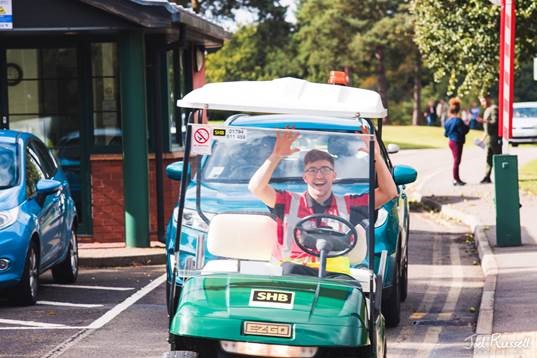 Why Surrey?
I've wanted to go into finance ever since I was at secondary school and upon joining college, I decided a finance degree with accounting would be the best way to go about this. I came to an open day at the University of Surrey in 2016 to have a wander around campus and Guildford and instantly fell in love with the place. So much so that I never went to visit any other universities. I loved the facilities and the fact it was a campus university, but, it was the people who truly sold it to me. Everyone we spoke to were extremely lovely, helpful and cheery, and I instantly felt settled and happy! Like a home away from home, I guess you could say? It was a no-brainer and I'm so happy I was able to come here.
Your future
I'm currently applying for graduate schemes in business finance and I wish to become CIMA qualified. In the not-so-distant future, I wish to run my own events management company, organising events and parties around the South Coast. One day I hope to set up my own charity to help children and teenagers who struggle with PTSD, as it's a cause which runs close to my heart.
Outside of work, I'd love to travel the world (I'm a bit of a nerd for geography and history), plus I'd also like to try to get into the England Dodgeball team… here's hoping!
Advice for Surrey students
The Mount and Stoke Lock nature reserve are both beautiful and a must-see. Young's Kitchen and Meat the Greek are incredible, especially for their prices.
As for being a student, my advice would be get involved with EVERYTHING, there's no harm in trying!
Get involved with a club or society, try new sports and hobbies, go to random events on campus, get stuck into the Students' Union campaigns, speak to strangers and experience the different cultures, get out of bed and explore Guildford. These are the most exciting years of your life, and the things you do today could be the things which influence your tomorrow! You never know what you might find or love.
Outside of University
I play dodgeball in the National Dodgeball League. I coach the Surrey Fireballs as part of their tournament committee and I've been newly appointed as the Captain for the Wessex Wolves Men's 2nd team in the Men's League 2 for the 2020/21 season. I also have a massive love of cooking, especially Italian Cuisine, I can cook an incredible Spaghetti Carbonara!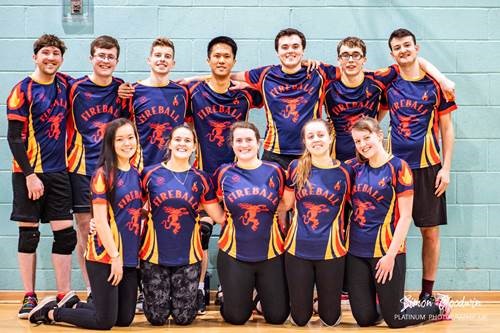 Follow James' updates on Instagram @surreybusinessschool