At the end of last year, some of our final year Business students had the fantastic opportunity to work with Woking Borough Council and the social impact company Too Good To Go, to increase footfall in Woking town centre and help cut food waste.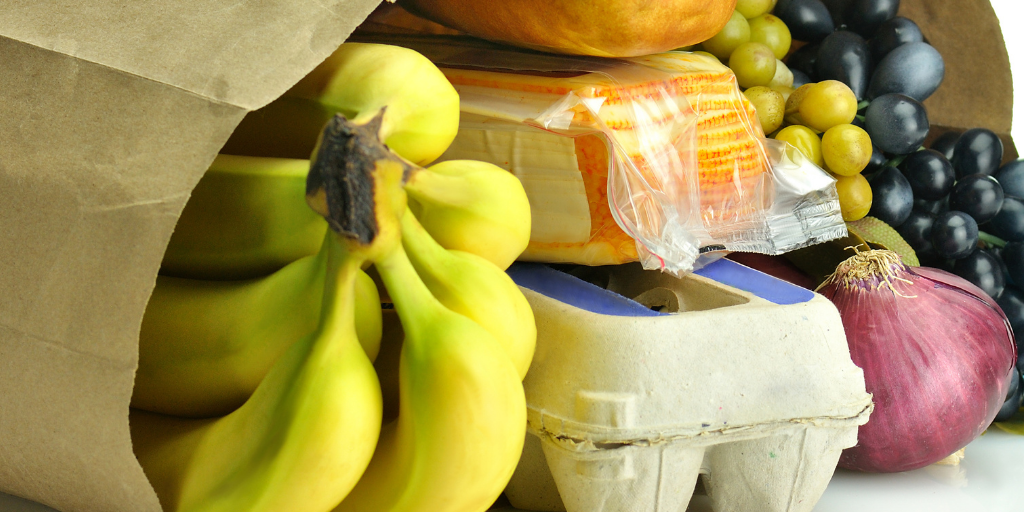 As part of the Retail Consultancy Project module, our students worked to increase footfall in Woking by encouraging businesses to sign up to the Too Good To Go, an app that allows businesses to sell their surplus food before it goes to waste. The project entailed brainstorming new ideas and creating assets for a brand focused on building a food waste movement.
The Too Good To Go app lets restaurants, retailers and producers who have surplus food connect with local consumers. This reduces the levels of food waste and allows businesses to recover sunk costs. Consumers can download the app, search for nearby businesses with unsold food, then purchase a 'Magic Bag' of surplus food to collect.
We spoke to students Hannah Phillips and Celia Oikonomou to ask what they gained from the experience.
Tell us about the project
The Consultancy Project is an opportunity to work with a real company, creating a real marketing campaign for them. We worked with Too Good To Go, a leftover food-saving app, to raise awareness within Woking City Centre. -Hannah
We proposed a campaign which included two videos to be uploaded on the brand's social media and an infographic, to be included on the Woking Works newsletter. –Celia
What have you found rewarding about this project?
It's been a fantastic chance to get some real hands-on experience in an ever-changing business environment. As a group, we've been exposed to market research processes, creative feedback, and the reality of campaign sign-off. -Hannah
Through this project, I gained insight into the operations of a real business and was able to understand and be directly involved in the creation of a marketing campaign, from the initial idea up to the final presentation to the external partners. By following this process, I understood its different aspects that need to be considered, as well as how complicated it is to introduce a new campaign, even if it of a smaller scale. Its real-life attribute created a motivating environment in the group, since all members realized that this can create real change in the business.
It was a much more rewarding experience compared to strictly academic projects I have previously worked on. The feedback from the external partners was highly favourable, which gave me confidence in my abilities as a future marketer. -Celia
What skills have you learnt?
I've developed my interpersonal skills through conducting primary market research and in communication with external partners. It's also enhanced my ability to work within a team, especially due to Covid, and a team member not living in Guildford. -Hannah
A team-working spirit was required for the group to create a successful presentation, so I can confidently say I gained valuable experience in working with others. I learned dedication and discipline, since I was not physically attending the seminars and had to meet with my teammates virtually. This required a scheduled weekly meeting that we all had to attend in order to not fall behind on the project. –Celia
How do you think this project might help you in your future career?
The ability to be exposed to a real-life business situation within marketing has put myself in great stead in future graduate applications. We've also been in contact with professionals outside of the University and learnt from their experiences in the real working world. -Hannah
This project allowed me to connect my current skills gained from previous projects and assignments and relate them to the real business world. By the end of the project, I felt confident that in a future working environment, I can effectively work with a team, manage my time correctly, adhere to strict deadlines and create a marketing campaign that is realistic and potentially successful. -Celia
With thanks to Celia and Hannah for their contribution, Programme Director Georgia Stavraki and Professor of Marketing Sabine Benoit.
Discover more about our courses at Surrey Business School.